Allow us to introduce F-san's workshop experience. Like F-san, many workshop participants visit us to make not only their wedding bands but also couple rings to commemorate their anniversaries.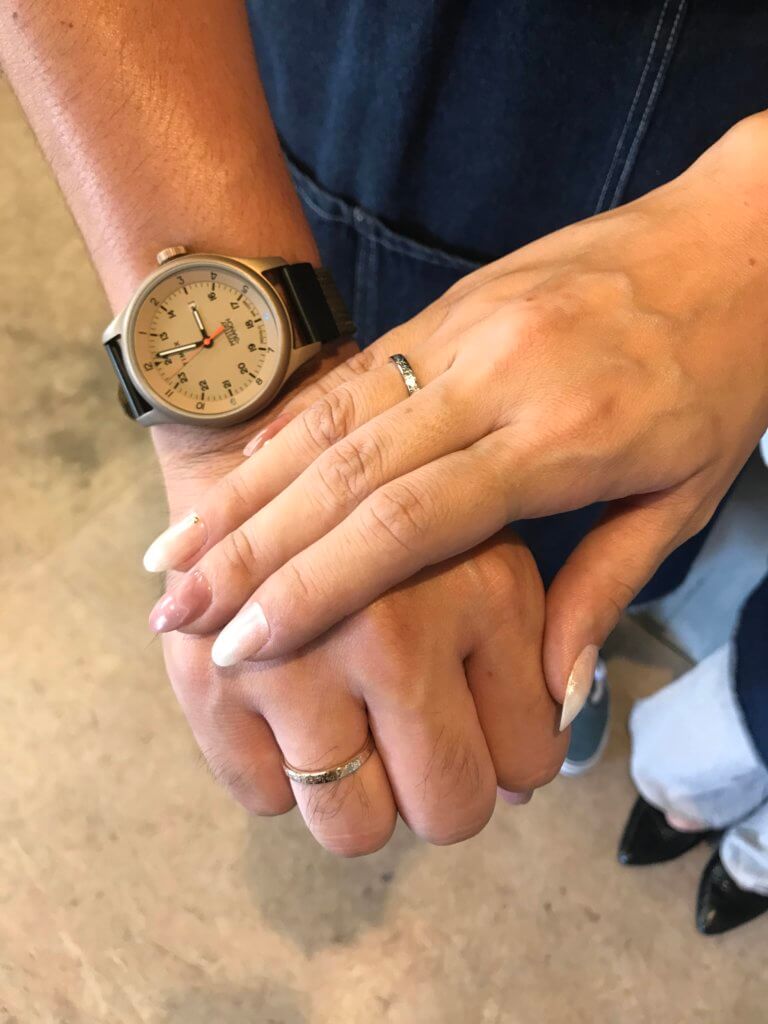 Ring details:
18k Champagne Gold 2.5mm width with snowflake texture
Platinum 2.5mm width with snowflake texture
Pt platinum 950 (2.5mm width) snowflake
Here's what they have to say in a survey:
***
Q: What was most enjoyable about the workshop?
"Applying textures to the ring and soldering."
I also enjoyed grilling on the burner.
Q: What was challenging or needs improvement?
"Hand engraving with metal stamps was a little challenging"
***
Hammering the metal repeatedly with a specially made hammer forms the snowflake texture in no time. Being just one of the hammering textures, check out others available at our workshop!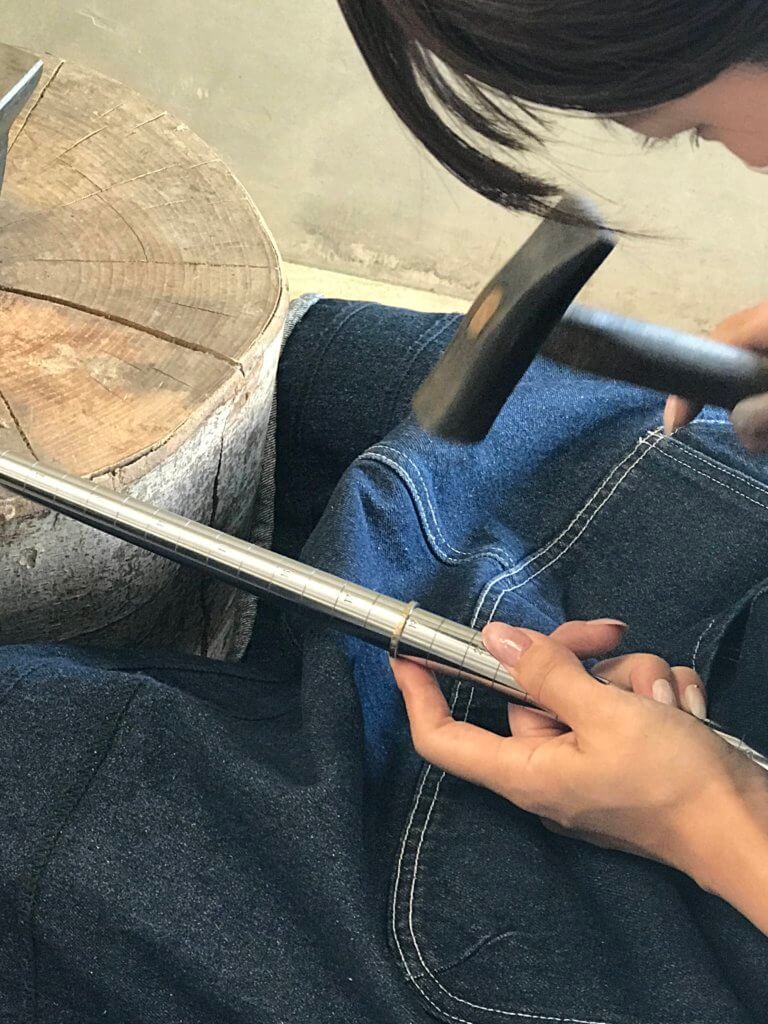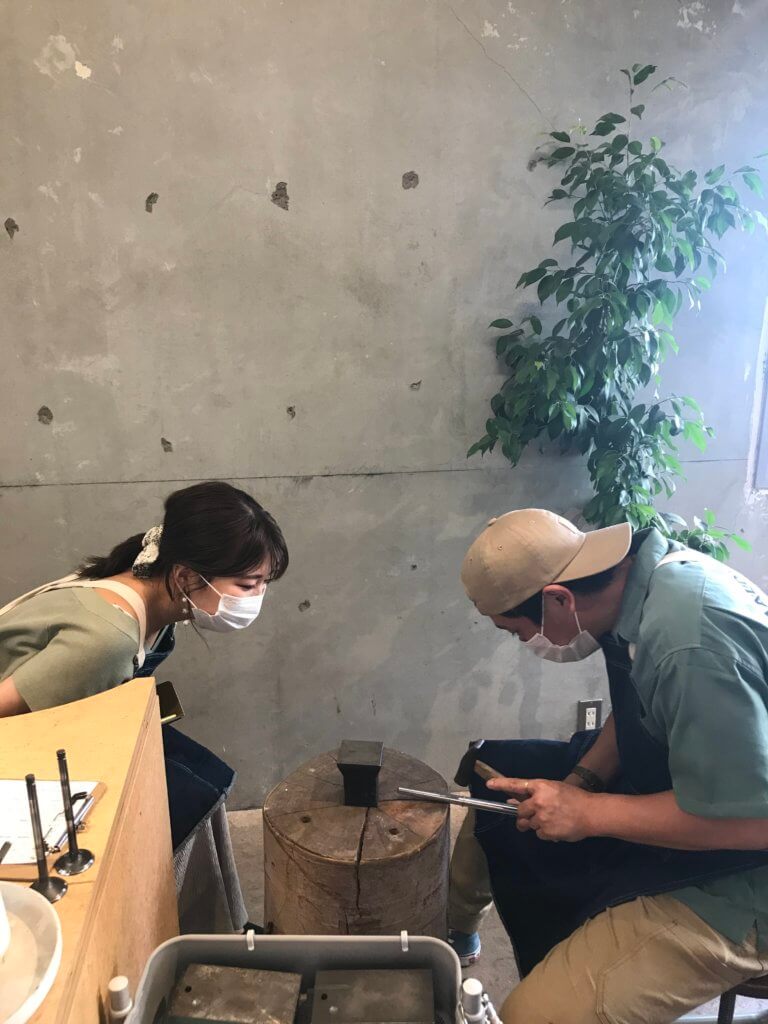 Watch your ring take form from a metal ingot to one that is wearable and sparkles!
Find out more about the snowflake texture in the article below:
For more information on snowflake textures, please see our blog here.
Before forming the shape of a ring, the metal strip is heated up to make it more malleable for shaping it into a circle and applying textures later.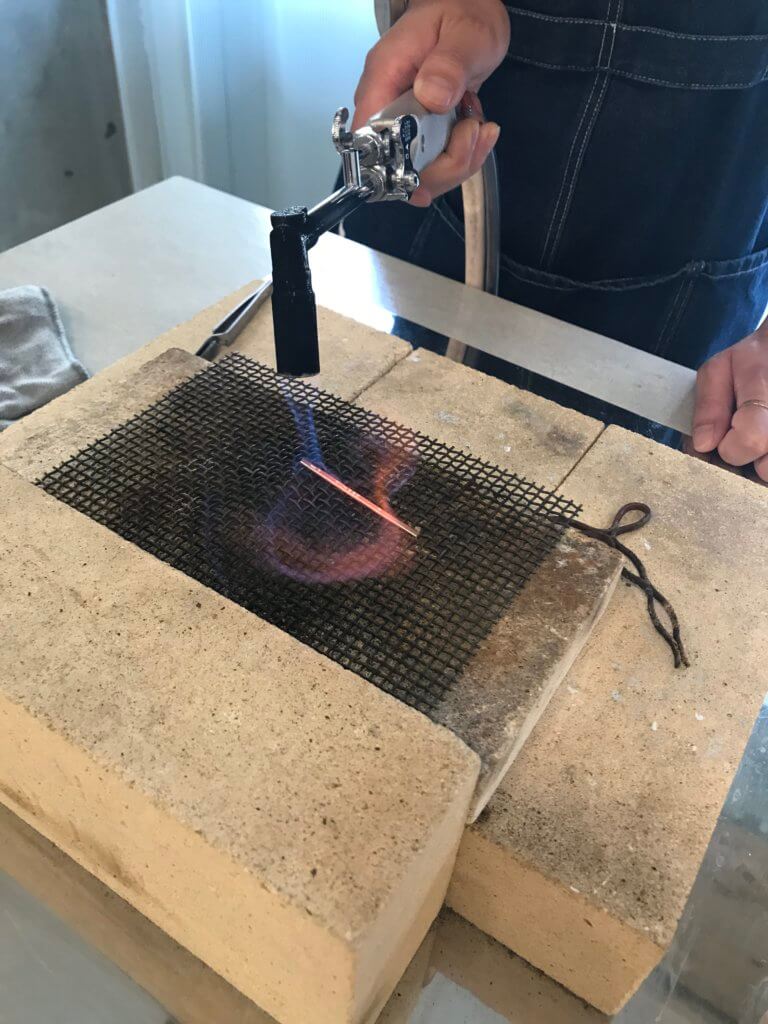 Despite many first experiences throughout the workshop, the rings are completed. Even though some may find hand engraving with metal stamps challenging, it gives the jewelry character of a DIY product nonetheless.
The process of engraving is particularly difficult.
Mr. F is wearing a pair of rings on the ring finger of his right hand.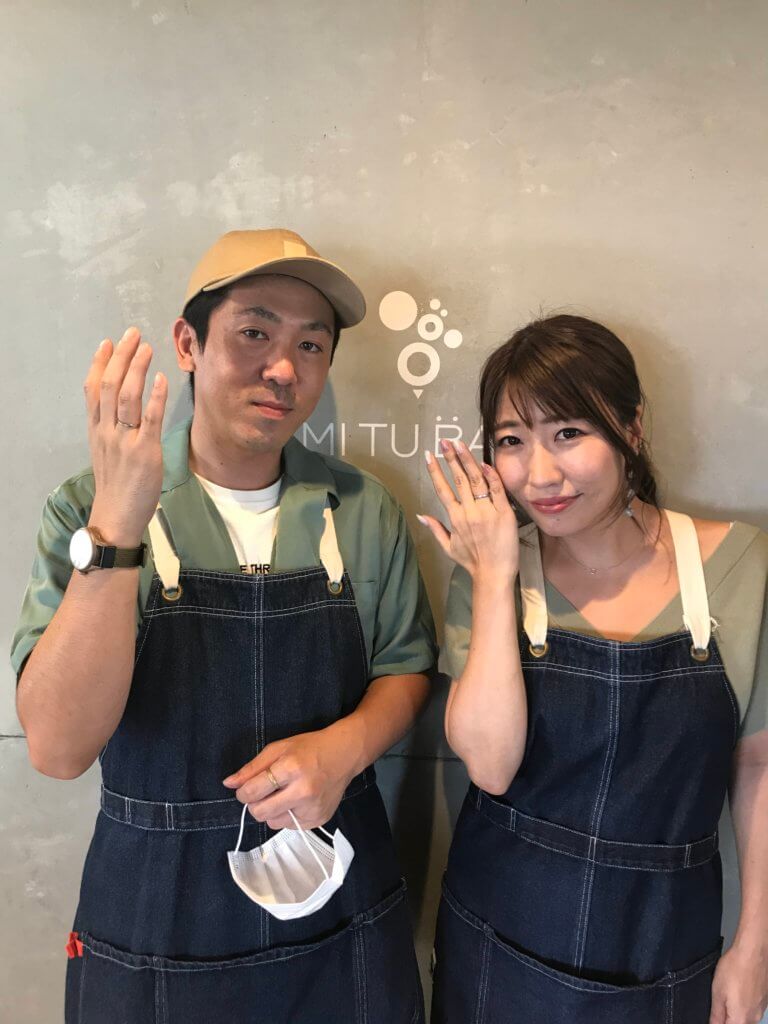 Instead of making your own ring, you may exchange the ring with your partner and forge for each other!
Mr. F also made it by replacing it.
A message to F-san:
Thank you for visiting MITUBACI and signing up for our DIY workshop! Please feel free to enjoy the after-sales cleaning services. Feel free to also drop us inquiries for more information. We look forward to having you again at our atelier!
***
Feel free to drop us an inquiry, or click the "Book Now" button to make an appointment: BOOK NOW
Our Instagram will be updated every now and then, so please stay tuned!



*This article is published with the consensus of the customers.
Customer Review: Handmade Couple Ring—18k Yellow Gold and Platinum