Is it possible to estimate the price of the rings?
Can I request for jewelry-making services not on the menu?
Please let us know ahead of time, and we will assess the possibility of fulfilling your request.
Can I leave the entire jewelry-crafting process to the artisans instead of doing it myself?
Can I bring home my handmade jewelry on the same day as the workshop?
Yes, you can bring home your handmade jewelry on the same day. If you wish to have gemstones set on the surface or inside your ring, our craftsmen will work on it after your ring is completed. Stone settings take about 1 to 2 hours, but it will be done on the same day.
※Please note that if you require special services not included in the workshop course, such as multiple stone settings or laser engraving, we may have to deliver your jewelry to you at a later date as they require a longer time to complete.
Can I use my diamonds or precious metals to make the jewelry?
We regret to inform you that we are unable to fulfill these requests at MITUBACI.

If I purchase a ring or attend the jewelry-making workshop, does my ring come with a ring box?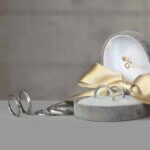 Yes, we provide our original wedding jewelry box for free (worth ¥2,200) with the purchase of MITUBACI engagement rings and wedding bands.
シルバージュエリー・K18スキニーリングを製作いただいた方には、オリジナルポーチ(無料)をプレゼントしています。ご希望の方はオリジナルケース(¥1,100・¥2,200)でのラッピングも可能です。
Can I reschedule or cancel my appointment?
Yes, you may reschedule or cancel your appointment. We appreciate it if you could inform us ahead of time.
Can I attend the workshop alone?
Yes! Our artisans will guide you through the entire workshop process.
Can three or more people attend the workshop?
Yes, please let us know the number of participants ahead of time.
Is parking available?
We regret to inform you that we do not have a parking lot. You may wish to consider using parking lots nearby.
Can I test for metal allergy?
Allergy test rings are available for borrowing. Please inform us if you are keen to borrow.
Can I take photos and videos at the atelier to be used for my wedding?
Yes, please feel free to take photos and videos at our atelier even with your wedding photographer. Our artisans are also most pleased to take commemorative photographs with you.
What are the after-sales services available?
Enjoy free ring cleaning and polishing services for the jewelry you crafted at MITUBACI!
We offer an initial resizing service for free. 
2nd-time resizing onwards is chargeable at ¥5,500 per resizing.  
Resizing may take several working days.
Do you offer laser engraving?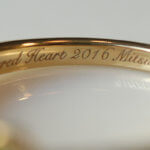 Yes, we do. As laser engraving is considered an add-on option, it is chargeable at ¥3,300. Please let us know if you would like to view samples. Read this article for more information on engraving services.
※Depending on your design request, your jewelry may be delivered to you at a later date.
Is engraving free of charge?
I want to make my own jewelry but I am not confident.
Be assured our artisans will assist you with the difficult parts. For the hand engraving process, our artisans will explain and let you practise before the actual engraving. We will support you throughout your handmade jewelry workshop.
Can I make just one ring instead?
Yes, you can attend our workshops alone to make a single ring. Rest assured that our artisans will assist you throughout the workshop. You can also visit with your partner and both of you can work together to create a single anniversary ring. In other cases, you make also make more than one piece of jewelry by yourself.
Can I make payment with credit card?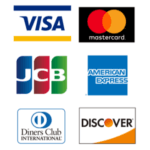 Yes, we accept payment by Visa, Mastercard, JCB, Amex, Diners, and Discover. Please let us know your preference at the point of payment. We regret to inform you that we do not support contactless payment methods at the moment.
Feel free to contact us for more information.