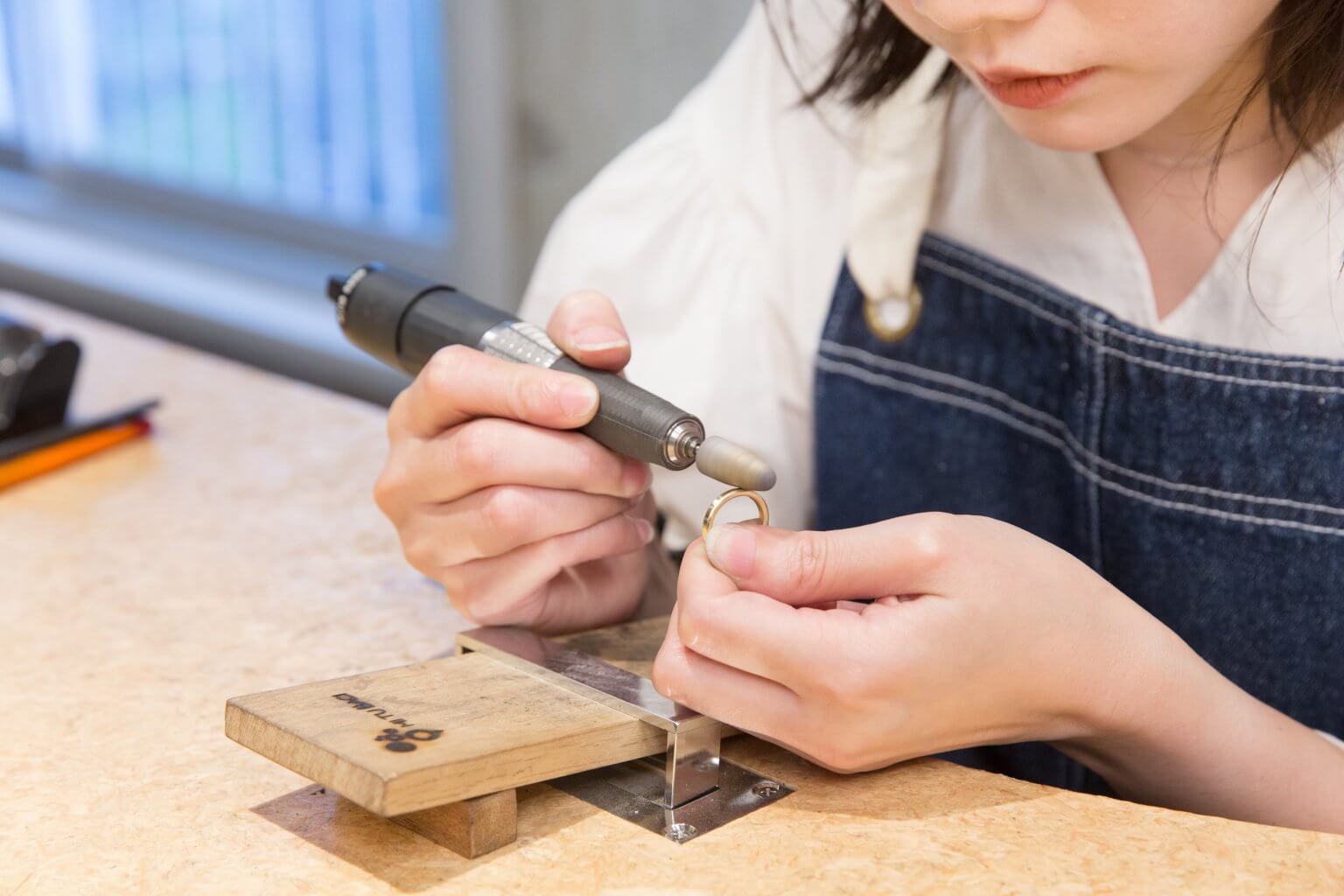 Engagement rings and wedding bands are one of the most significant purchases we make in our lives. While the prices of rings are tagged differently based on their brands, designs, manufacturing process, etc., we believe that their greatest value lies in putting one's heart into making them.
MITUBACI DIY wedding bands workshop falls within the range of  一本あたり税込49,500円から115,500円 per ring.最も安い49,500円の「アクセント」でも、鍛造製法によりしっかり剛性感があるものに仕上がります。 We offer a fixed, transparent, and reasonable pricing for our DIY jewelry regardless of the choice of metal, design or point of sale.
 Our straightforward and reasonable pricing,  while ensuring the high quality of materials and workmanship, is motivated by our pleasure in being a part of and our respect for our customers' important life journeys.
Whether platinum or 18k gold, the choice of metal do not affect the price of our DIY workshops. Feel free to decide on the width of your ring after trying them on at our atelier.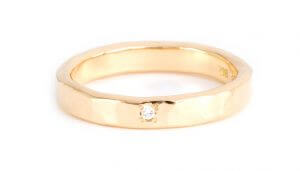 Choose the diamond color.
| | |
| --- | --- |
| Diamond | Ice Blue Diamond |
| Green Diamond | Black Diamond |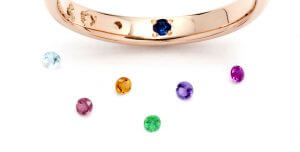 Add a secret stone inside the ring!
| | |
| --- | --- |
| January — Garnet | February — Amethyst |
| March — Aquamarine | April — Diamond |
| May — Emerald | June — Moonstone |
| July — Ruby | August — Peridot |
| September — Sapphire | October — Tourmaline |
| November — Citrine | December — Tanzanite |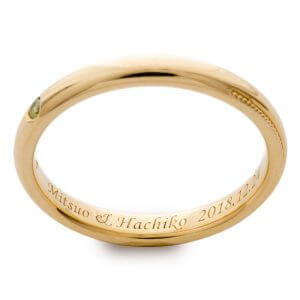 Other than hand engraving methods, one may also opt for professional laser engraving services. You may choose your desired font type and decide on the content of engraving, such as your names and anniversary date. As this technique takes time, the finished product may only be available for collection at a later date. Please feel free to inquire more on this service.
1st Ring
リングの表面に小さなダイヤモンドを埋め込むことができます(+¥5,500)
リングの内側にシークレットストーンを埋め込むことができます(+¥5,500)
Select the engraving method
2nd Ring
リングの表面に小さなダイヤモンドを埋め込むことができます(+¥5,500)
リングの内側にシークレットストーンを埋め込むことができます(+¥5,500)
Select the engraving method