MITUBACI Original Pixel Art Metal Stamps
Customers can choose to customize and design their original and adorable pixel art stamps to be used for your DIY jewelry workshop!
※ You may also bring home the customized stamps!
What Are These Pixel Art Metal Stamps?
A pixel, known as a "picture element," is like a little building block that when placed together, forms a complete image on a digital display device. MITUBACI's pixel art metal stamps remind us of the pixel games that thrived in the 80s, hence evoking a sense of fun, vintage, and nostalgia.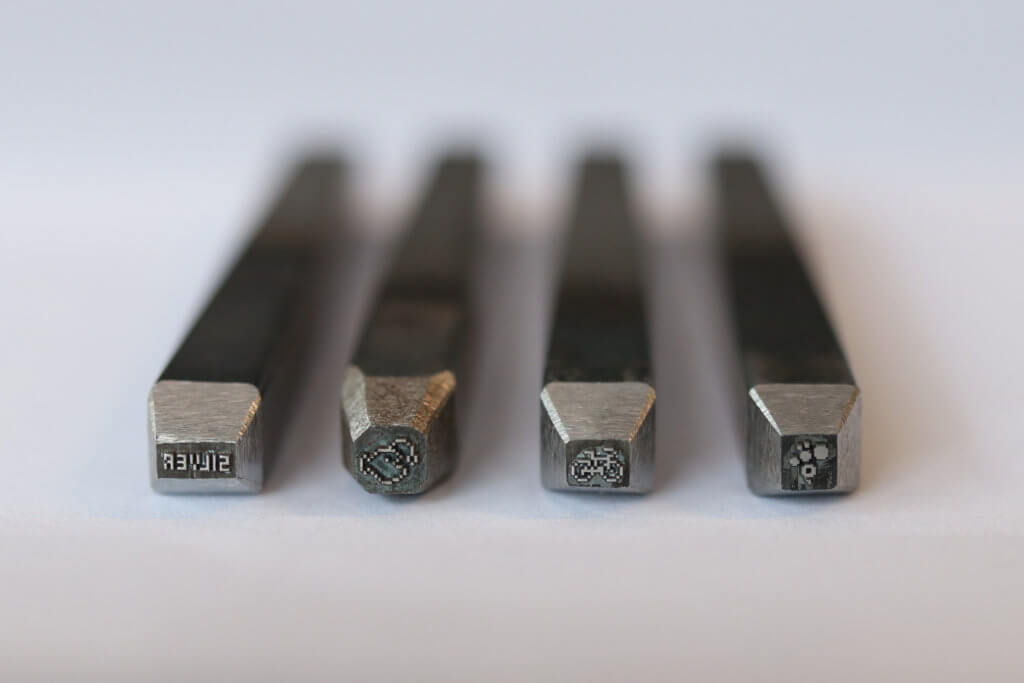 Our stamps are designed within a 16x16 square grid. You'll be surprised to find out the possibilities achievable within such a small space! Customers may also request to customize their very own pixel art metal stamps!
You can design your own original mark, text design, characters, etc.
※ However, please note that we are unable to produce designs or icons that may violate copyright laws.
Price of Customizable Pixel Art Metal Stamp: ¥5,500 per stamp (tax inclusive)
From October 1, 2023, 11,000 yen (tax included)
Those who make reservations by September 30, 2023 will receive the old price for visits on or after October 1, 2023.
※ Payment to be made on the day of DIY workshop.
Below is the flow of customizing your pixel art metal stamp to the day of your workshop.
1. Print out our design template for pixel art metal stamp and start designing. You may download the printable file here →Pixel Art Metal Stamp Template
2. Take a picture of your design and send us via email (mitubaci.jp@gmail.com) at least 3 days before the day of your workshop. See image below for reference.
3. After receiving your design and customization request, we will send you a confirmation email.
4. Once confirmed, we will prepare your pixel art metal stamp design request.
5. The customized pixel art metal stamp will be ready on the actual day of your workshop. You may bring it home with you after the workshop.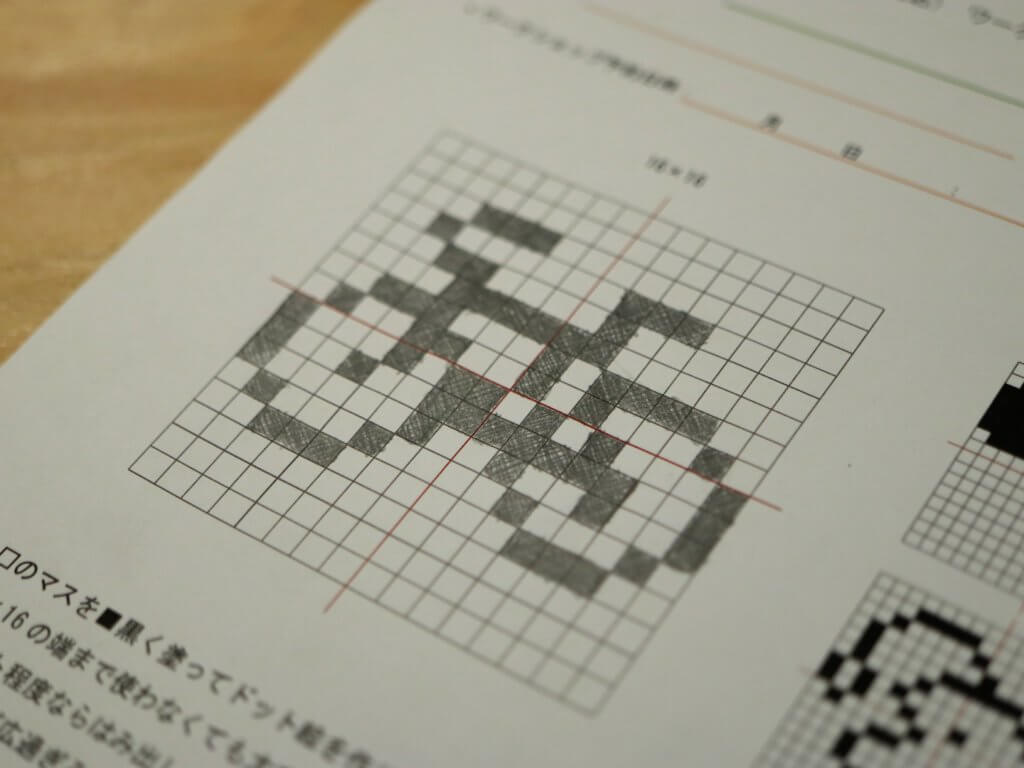 Please take note:
We will confirm your design and customization request via email. In the unlikely event that you did not receive a confirmation email from us at least a day before your workshop, please call us.
If you have not received a confirmation email by the day before the workshop, please contact us.
Please contact us by phone.
※ The pixel art metal stamp can be used for other MITUBACI DIY workshops in the future, so please keep it with care!
We look forward to receiving your requests! BOOK NOW
Our Instagram will be updated every now and then, so please stay tuned!



New In: Customizable Pixel Art Metal Stamps!