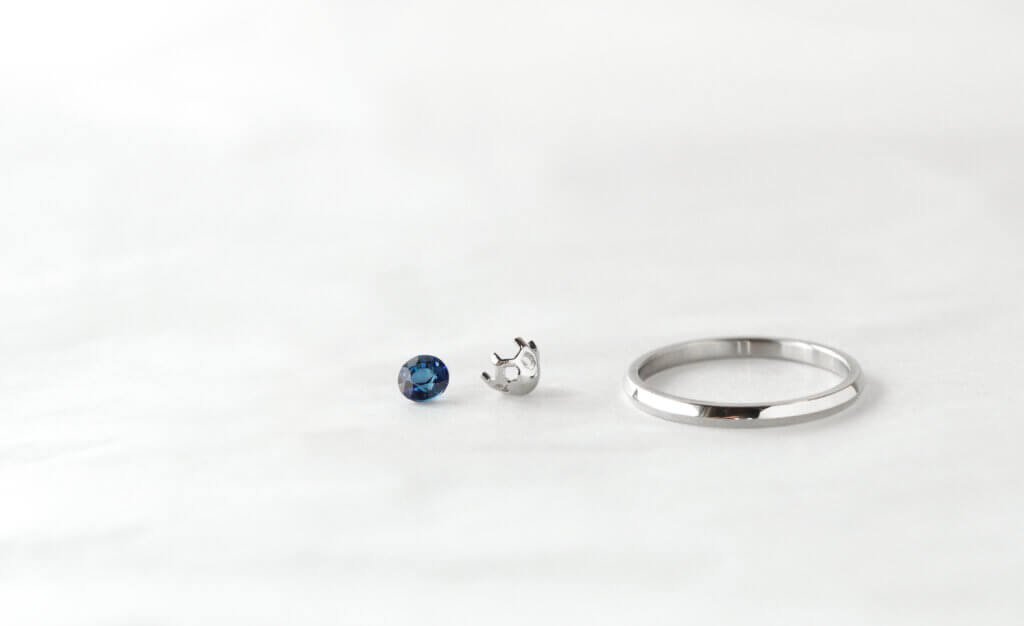 Introducing our new ruby engagement rings and sapphire engagement rings.
Colored stone engagement rings are becoming a bit more common in Japan these days.
Diamond engagement rings are lovely, but ruby and sapphire rings are also easy to wear in everyday life.
The size of the stone is the same as a 0.2 ct diamond engagement ring.
Price and size are.Please refer here
Ruby is the birthstone of July.
This is a good choice for July birthdays, as well as for those with anniversaries in July, and for those who plan to get married or have their wedding in July.
It is a very beautiful color, like red or pink, and I would like it to be worn by those who simply love the color.
Sapphire is the birthstone for September.
The bride can wear a sapphire ring as "something blue," one of the "Something four" that will make her happy.
If you are interested in the new MITUBACI engagement ring, please visit our workshop in Sangenjaya, Tokyo.
We look forward to seeing you soon!
New product - engagement ring with ruby and sapphire