The price for DIY engagement ring workshop is determined by the size of diamond (carat) and the addition of secret stone on the ring. The choice of metal (e.g. platinum and 18k gold) poses no influence on the final cost. You may choose the size of the diamond after taking a closer look at our atelier.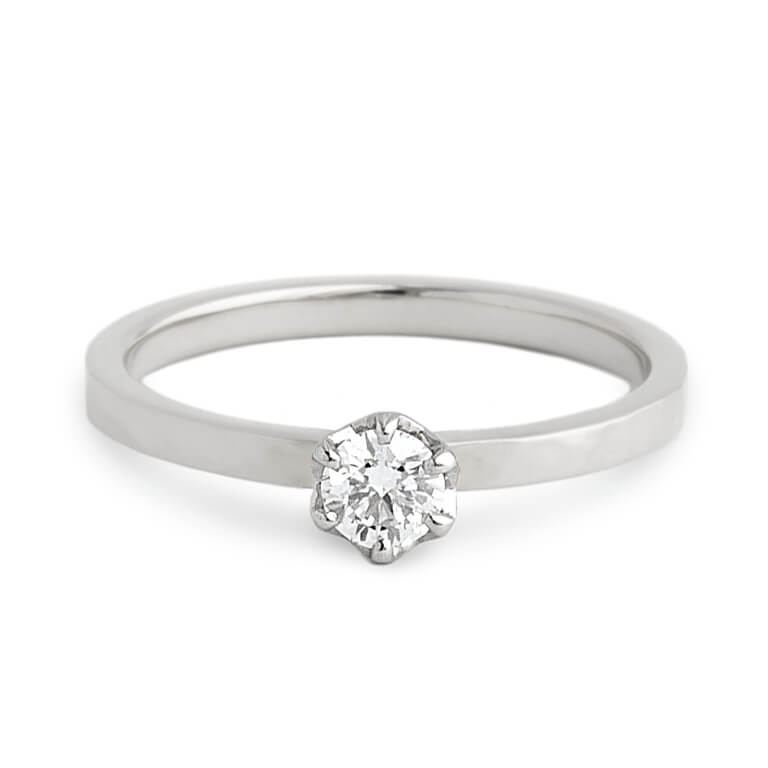 0.2 carat (3.8mm± in diameter)
A 0.2-carat diamond sufficiently brings out the brilliance of the engagement ring. It acts as an accent to special occasions such as dinners, parties and holidays, and is befitting for everyday wear.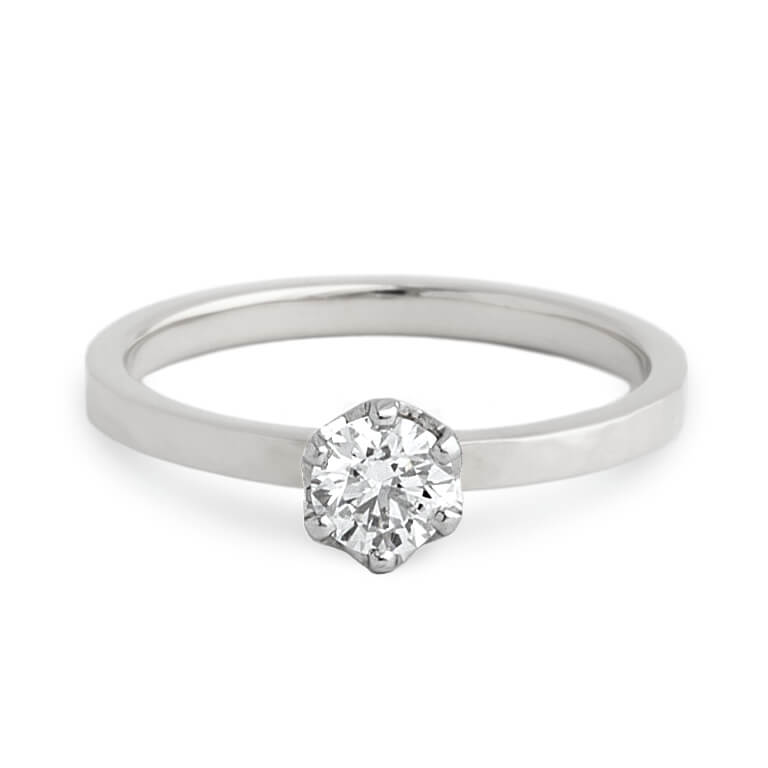 0.3 carat (4.3mm± in diameter)
A 0.3-carat diamond, slightly larger and with a broader head, leaves an augmented impression on the finger.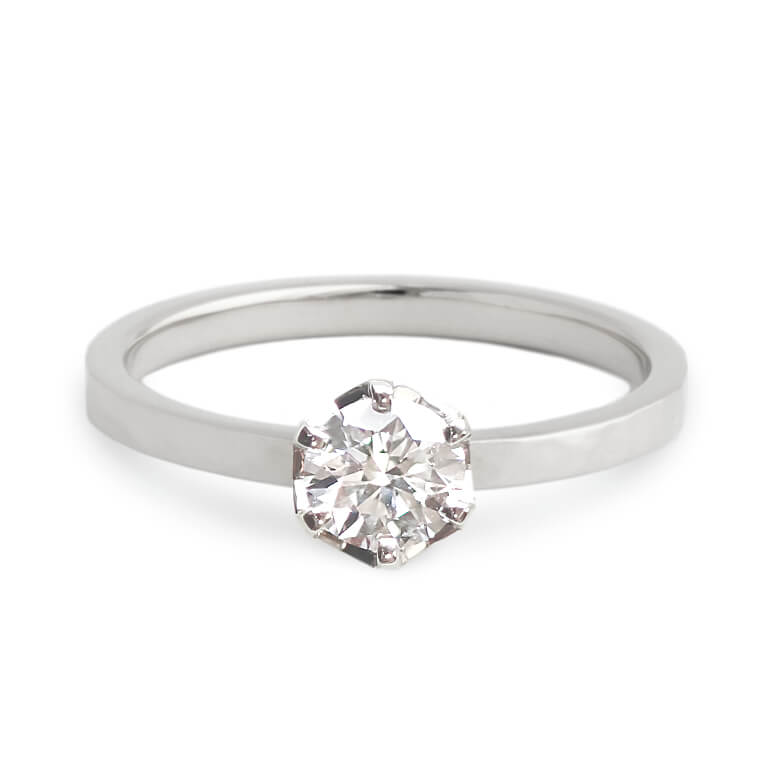 0.5 carat (5.0mm± in diameter)
A 0.5-carat diamond for an engagement ring is a luxurious choice. This diamond size is a showstopper that fills one with envy.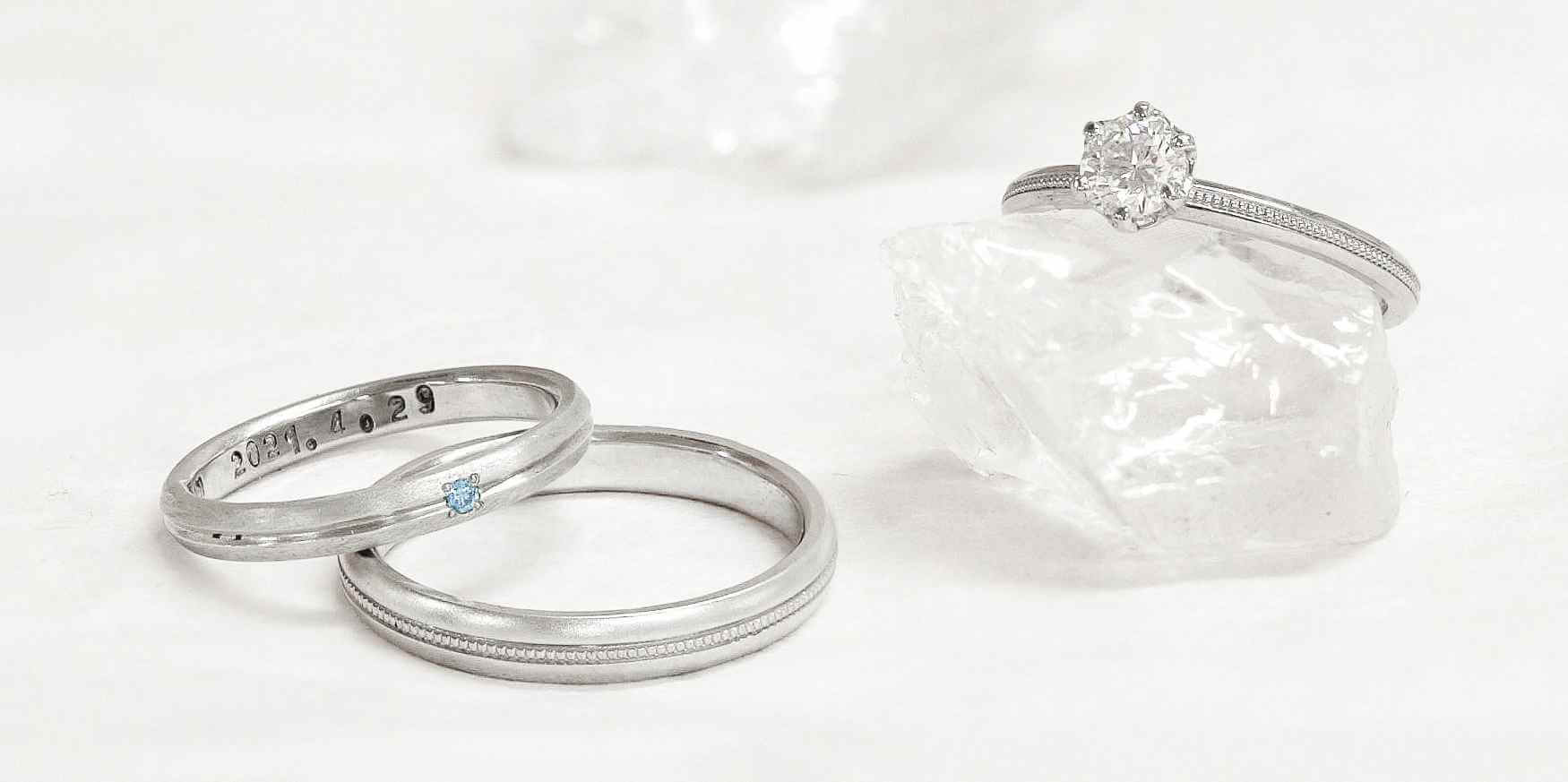 While you participate in the making of most parts of your wedding jewelry, the lathe machine finish known as senban will be carried out by our artisans. These refined finishes are of high quality comparable to that of a customized order. This option is perfect for those who wish to make their own jewelry and also achieve an impeccable finish.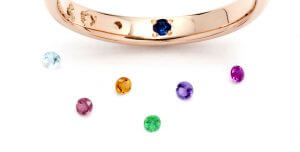 Add a secret stone inside the ring!
| | |
| --- | --- |
| January — Garnet | February — Amethyst |
| March — Aquamarine | April — Diamond |
| May — Emerald | June — Moonstone |
| July — Ruby | August — Peridot |
| September — Sapphire | October — Tourmaline |
| November — Citrine | December — Tanzanite |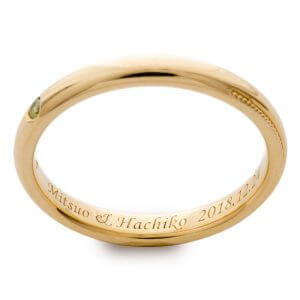 Other than hand engraving methods, one may also opt for professional laser engraving services. You may choose your desired font type and decide on the content of engraving, such as your names and anniversary date. As this technique takes time, the finished product may only be available for collection at a later date. Please feel free to inquire more on this service.
職人が旋盤で形を整えることで、オーダーメイドのような美しい指輪に仕上げます。
リングの内側にシークレットストーンを埋め込むことができます(+¥5,500)
Select the engraving method
職人が旋盤で形を整えることで、オーダーメイドのような美しい指輪に仕上げます。