Be it wedding bands, engagement ring, or silver jewelry-making, hand engraving by metal stamps is inclusive in the workshop at no additional cost! Participants may customize the engraving with alphabets, numerals and other symbols.
3 Types of Engraving
Workshop participants may opt for 3 different types of engraving: 2 kinds of hand engraving or laser engraving.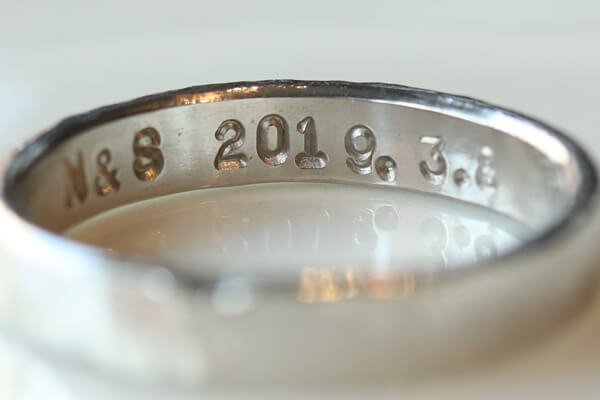 This method is achieved by hammering on the metal stamps, and is the most popular method among workshop participants as it gives off a strong sense of a DIY project.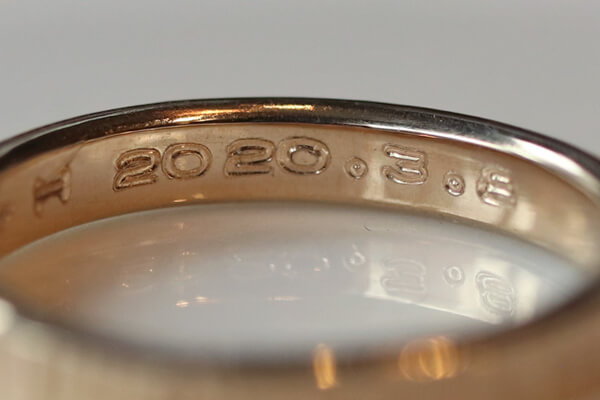 In machine engraving, the customer engraves letters using a special machine. Compared to hand-engraving, machine engraving allows the letters to be engraved in an aligned manner. It features a retro font that is not easily seen. (K18 and platinum jewelry only)
Hand engraving may seem difficult, but there will be a practice round before engraving on the real jewelry, and our artisans will guide you through!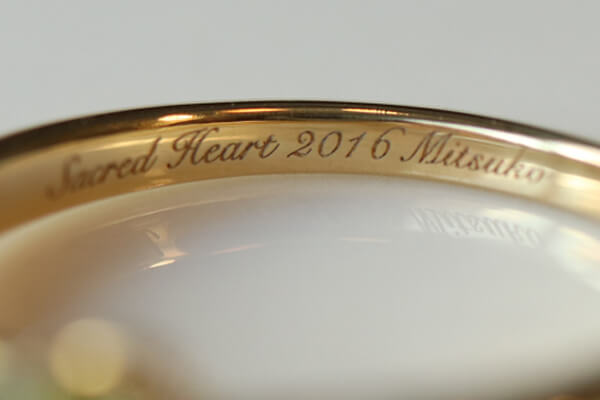 Alternatively, you may opt for laser engraving services at an additional cost.
Feel free to drop us an inquiry, or click the "Book Now" button to make an appointment today!
______________________________________________
Our Instagram will be updated every now and then, so please stay tuned!



3 Types of Engraving on Your Personalized Jewelry