We all want our wedding bands to last a lifetime, so it's natural to be nervous about making the rings yourselves.
⠀
DIY with Confidence

Our wedding bands workshop is achievable even for beginners with little or no experience in jewelry-making! Our veteran artisans, each with at least 10 years of experience (some even 20 years!) in the jewelry-making industry, will guide you through every process until completion.
All couples who have signed up for the workshop hitherto have successfully crafted their wedding bands!

Before the workshop, our artisans will show you some design samples and go through your requirements. If you wish to take on the handmade challenge, feel free to seek help from our artisans at any point in time to take over the more challenging processes. You may also request for our artisans to demonstrate the process before you get hands-on whenever you feel comfortable. Otherwise, you may also leave the entire process to our artisans.

We will start off with some practices before making the actual jewelry! Couples who opted for hand engraving (said to be the most challenging part) will practice engraving on practice materials until they feel confident in handling the actual jewelry. Prior to handling each process such as soldering, applying texture, polishing etc., our artisans will provide instructions and carry out demonstrations to ensure your safety.
一番難しいリング内側に入れる刻印の作業は、練習用の材料で自信がつくまでじっくり練習します。
本番の加工も、手作りのハイライトである、火を使って指輪をつなぎ合わせるロウ付け作業、リング表面に模様をつける槌目の作業、そして仕上げの研磨作業、全て最初に職人がお手本を見せたり、コツや注意するポイントを説明してから実際に作業していただきます。
If you feel uncomfortable getting hands-on even after the demonstrations, feel free to leave the jewelry it in the hands of our artisans!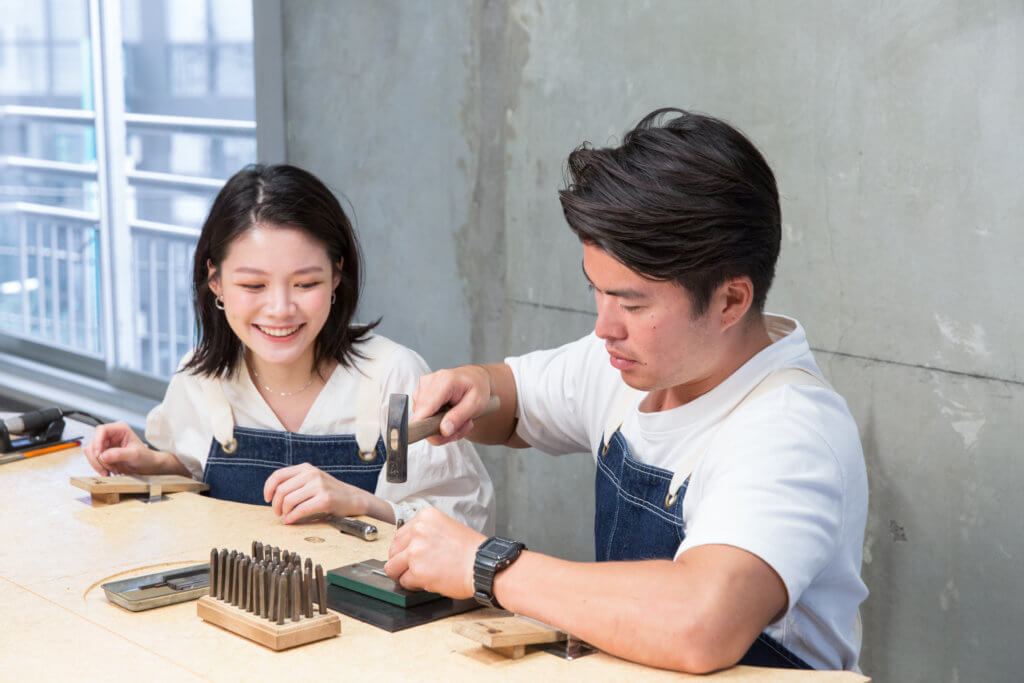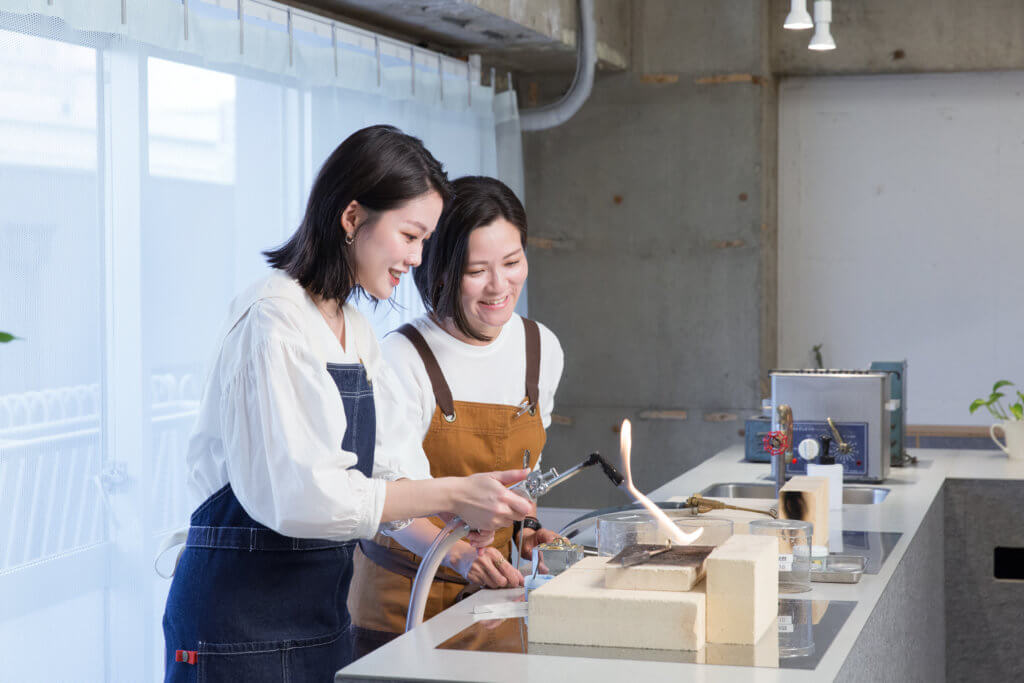 Nearing the final stages of the workshop, participants will put on the jewelry to check its fit (artisans will resize where necessary). After which, the finishing processes will be done professionally. If you wish to get hands-on on the final process for a stronger hand-made vibes to your wedding jewelry, please feel free to let us know!
もし、すべての行程を二人で作りたい!あえて手作り感がある仕上げにしたい!というリクエストも是非遠慮なく伝えてください。

A lot of couples were nervous at first, but eventually, most of them managed to get the hang of things and produced outstanding handiwork that is comparable to a professional's! The persevered efforts and challenges that one has overcome throughout this workshop will be a rewarding and memorable one.
難しい作業を頑張って行った分、思い出深い、愛着のあるマリッジリングになると思います!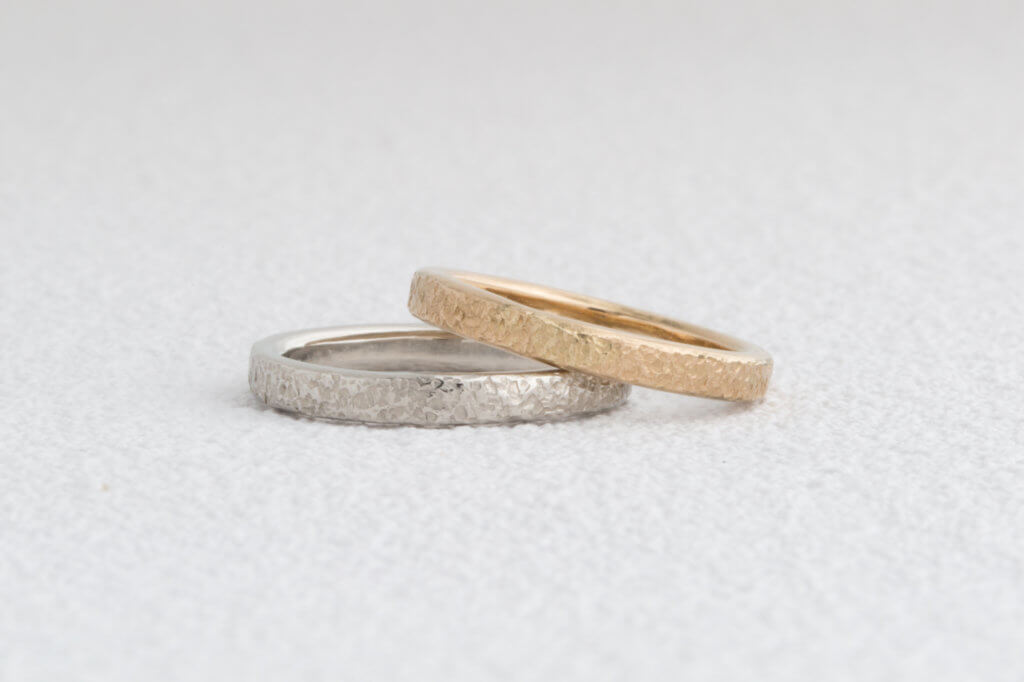 Feel free to let us know if you have any concerns or questions!
Wedding Jewelry Workshop Manageable even for Beginners!