Did you know that you can craft your own wedding bands and bring them home on the same day at MITUBACI? From making an appointment to consulting with our artisans and making your own jewelry, the whole process only takes around 2 to 3 hours!
・We need our wedding bands urgently!
Wedding planning, more often than not, is an exciting while hectic process for most, with so many things to consider and so many decisions to make. It is not always easy for couples to schedule time together, let alone having to find time to visit various boutiques together to look for their wedding bands. Furthermore, most wedding bands take some time to complete, and many can't wait to check things off their to-do list.
I wanna take a picture of us both wearing our rings for our pre-shoot!
I want to make a ring in Tokyo with my memories!
For these couples, it's hard to spend days of their precious vacation time to go to the store to choose wedding rings. They have placed their order but are worried about whether it will be ready in time for the wedding.
・Time taken for wedding jewelry to complete
Wedding jewelry usually take time to complete. The waiting period may vary from 1 to 2 months domestically, and even longer for international orders.
In the case where your preferred wedding jewelry design is already available in-store, it is possible to purchase and bring it home on the same day. However, here are some points to consider when getting ready-made wedding jewelry:
Cons of Ready-made Wedding Jewelry
1.Common and Not Personalized
Depending on the brand or boutique, ready-made wedding jewelry are just sitting in the store and when purchased, the wearer makes adjustments such as the size and fit of the ring, and laser engraving options. Unlike ever-changing fashion jewelry, wedding jewelry are to be treasured for a lifetime and worn on an everyday basis. Therefore, it would be nice to have a wedding band or engagement ring that is specially made or has a personalized touch for enhanced intimacy.
2.Tried On by Many People
In most instances, ready-made wedding jewelry at boutiques are also samples for customers to try on. While some people are unaffected by this, it is also good to note that these ready-made jewelry may get scratches from people trying them on. Even though wedding jewelry metals are durable, one may be surprised to learn that even a soft material like tissue paper leaves unnoticeable scratches when wiped with force. Therefore, we do not recommend buying ready-made jewelry as they are.
3.Ill-fitted Size
It is rare for a piece of ready-made wedding jewelry to be a perfect fit. This is especially so for engagement rings with a solitaire, as the weight of the stone tends to spin the ring. Getting a well-fitted engagement ring allows the jewelry to be worn beautifully.
4.Hand Engraving Cannot Be Done
It is rare for engravings to be done at most stores and boutiques. Engravings are mostly handled by professional craftsmen with laser machine or other industrial tools, and they may not be available at the place of purchase.
Why choose MITUBACI handmade wedding jewelry?
MITUBACI handmade wedding bands and engagement rings can be completed and brought home on the very same day!*
From making an appointment at MITUBACI to consulting with our artisan on design, making and completing your own wedding jewelry, the whole process takes only about 2 to 3 hours! Couples will also be presented a jewelry box for your freshly crafted wedding bands.
It can be made for a limited period of time while traveling.
Even if diamonds or birthstones are clipped, you can take them home on the same day.
When fastening a diamond or birthstone to a ring, a special tool or tools are used to secure the gemstone to the ring. No glue is used in this process.
Because MITUBACI's craftsmen are professionals who specialize in the creation of wedding rings, they can fasten gemstones on the spot.
Laser engraving can be done and taken home the same day
MITUBACI offers free hand-engraving, in which the customer types the engraving himself, as well as laser engraving, in which the engraving is done using a laser machine.
Laser engraving machines are large, expensive precision machines. It also requires different practice from artisanal work, such as image processing software, to master its use. For this reason, many jewelry stores do not engrave their own jewelry, but ask specialized companies to do it for them.
At MITUBACI, the laser engraving machine is available on site, so if a customer chooses to have a laser engraving, he or she can take it home the same day he or she comes to the store.
Laser engraving is performed by a craftsman.
▪️General flow of MITUBACI workshop
・Design consultation with artisan (30mins)
・Hand engraving (30mins)
・Shaping the metal into a ring (30mins)
・Soldering and further shaping the ring (30mins)
・Applying texture to your ring (30mins)
Light polishing with machine (30 minutes)
・Completion! (Total time required is about 3 hours)
Click here for a more detailed explanation of the flow of our workshop.
Our staff will also take pictures and videos throughout your workshop processes and share them with you for your keepsake or if you wish to use them for your ceremony.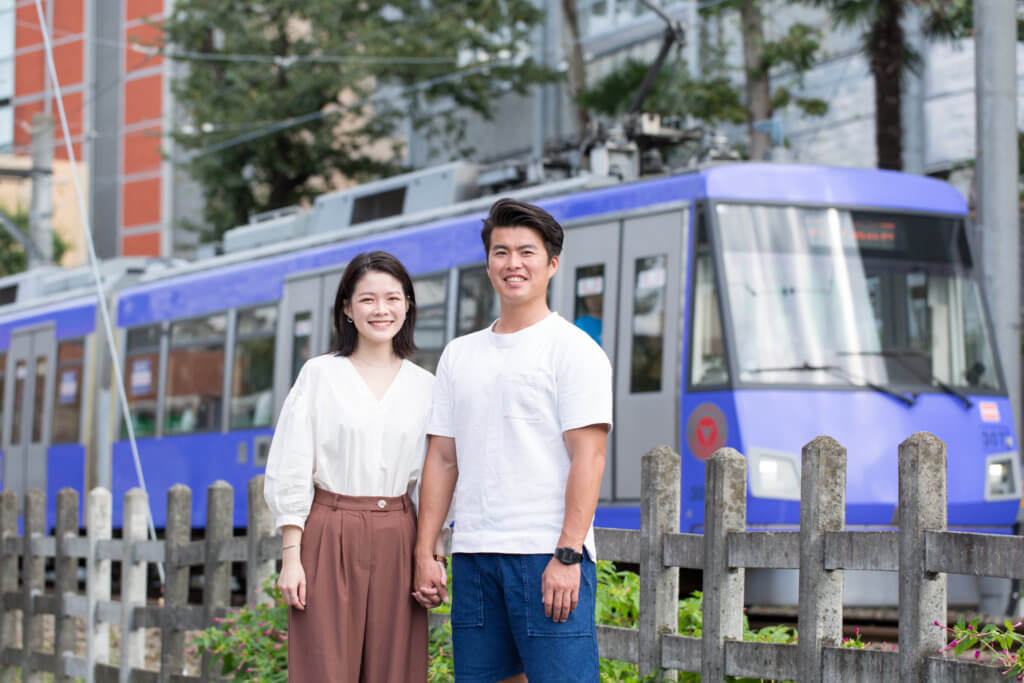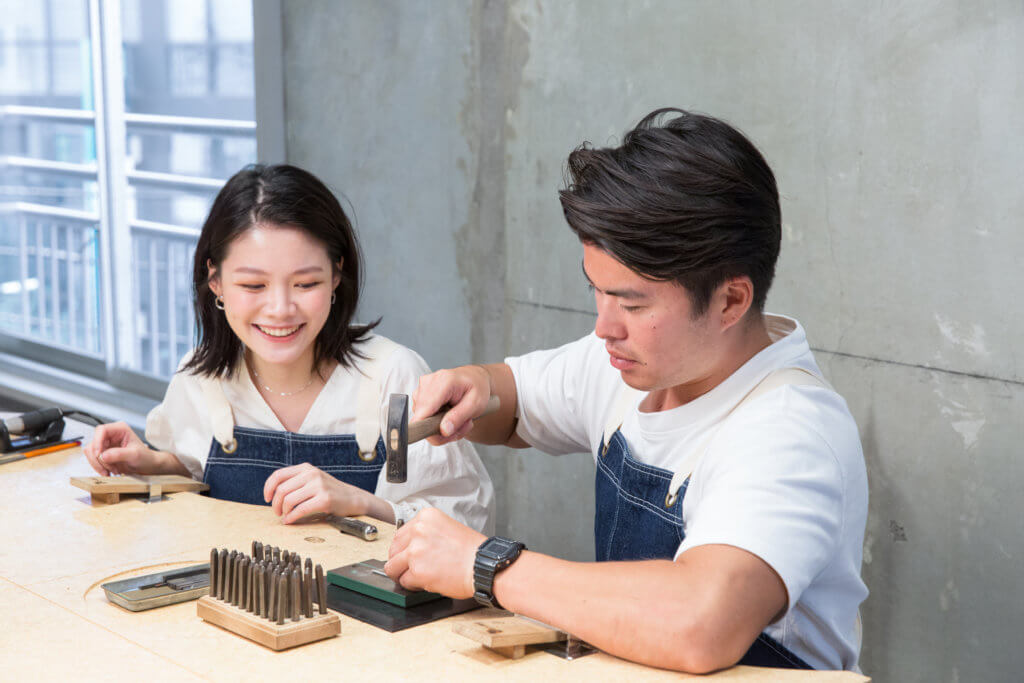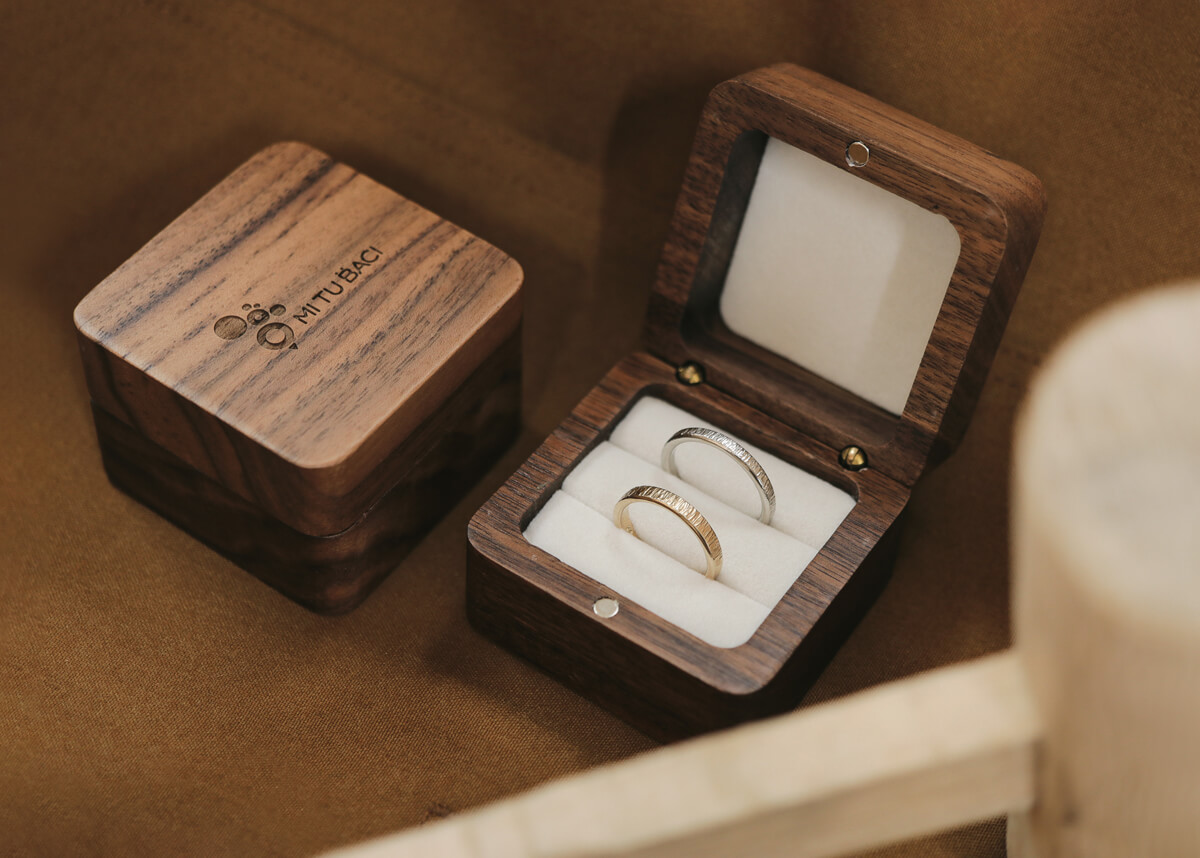 If you have half the day to spare, do consider dropping by MITUBACI to create not just jewelry but also fond memories that will last a lifetime!
Thank you for reading this article! 
Our Instagram will be updated every now and then, so please stay tuned!



Complete Your Wedding Bands in A Few Hours!