Lathe Finishes for Handmade Wedding Bands
MITUBACI has started a new "lathe machining" option for handmade wedding rings. Many of you may be unfamiliar with the lathe machine itself, so we will introduce it here.
What is a Lathe?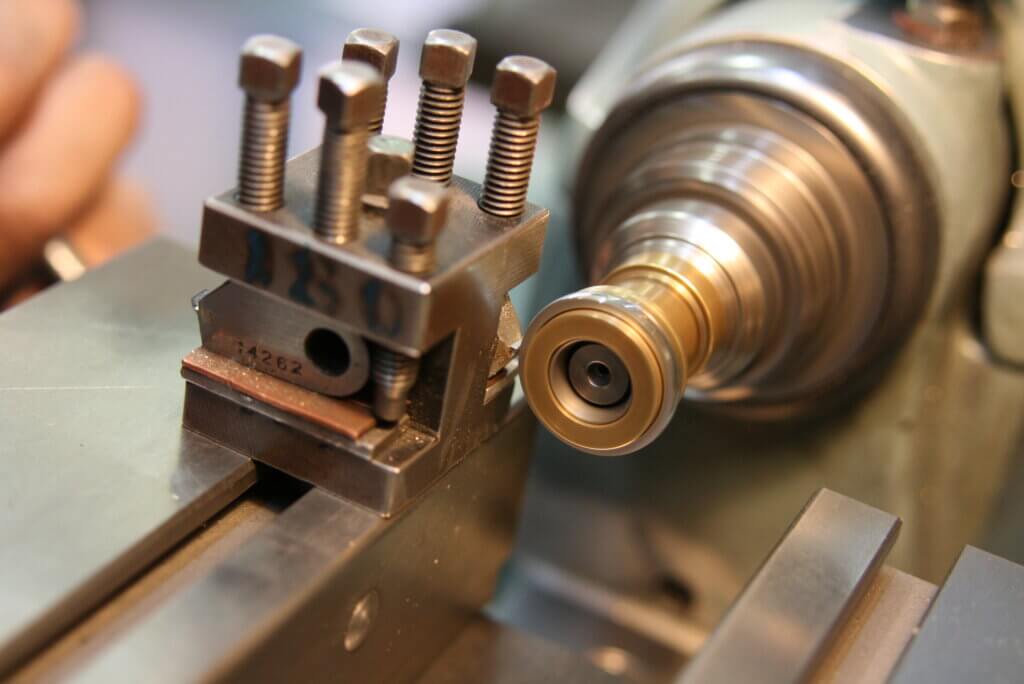 A lathe is a machine that primarily cuts metal. The object to be cut is rotated and cut out with a fixed cutting tool called a bit. Apart from the production of rings, lathes are used to produce machine parts and screws.
In the lathe process for rings, the ring is turned and shaved with a special blade. By doing so, rings with a uniform oval shape can be made in a short time. Also, by changing the blade, it is possible to create a line in the center of the ring or a milled pattern.
For a description of the machine, please contactThis articleAlso read.
MITUBACI Lathe Machining
MITUBACI has started six new types of lathe processing. Each of them is introduced below.
Oval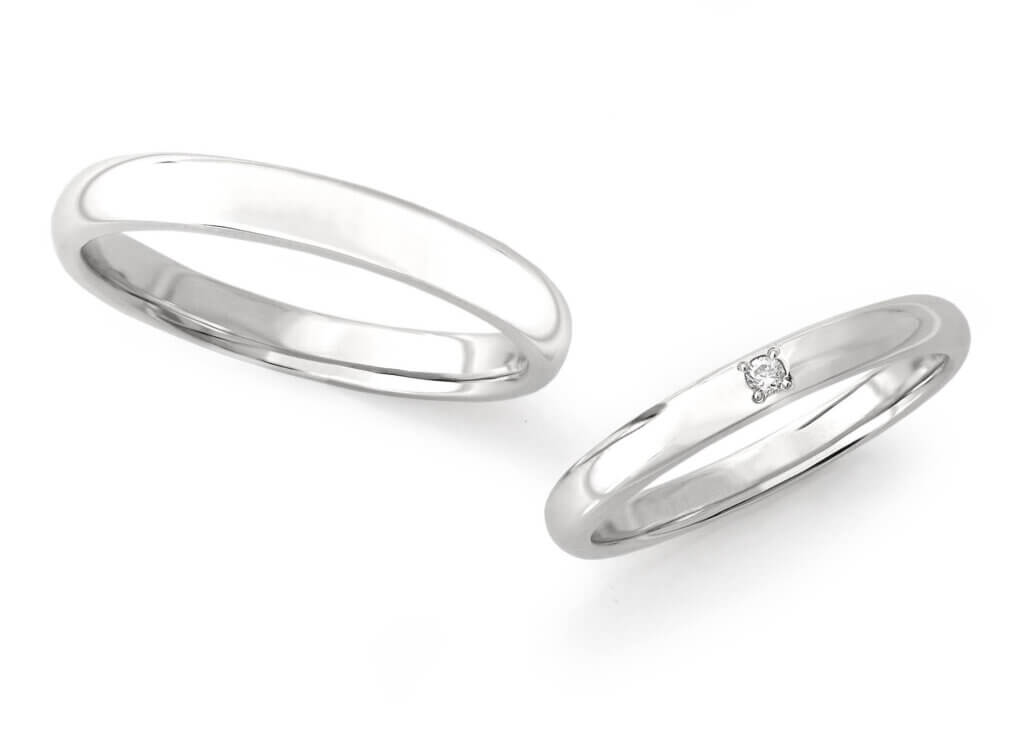 The sides of the ring are shaved on a lathe. The entire ring becomes rounded, and the appearance and comfort of the ring become smooth and soft. Some stores call this shape "Koumaru" (rounded top).
Mare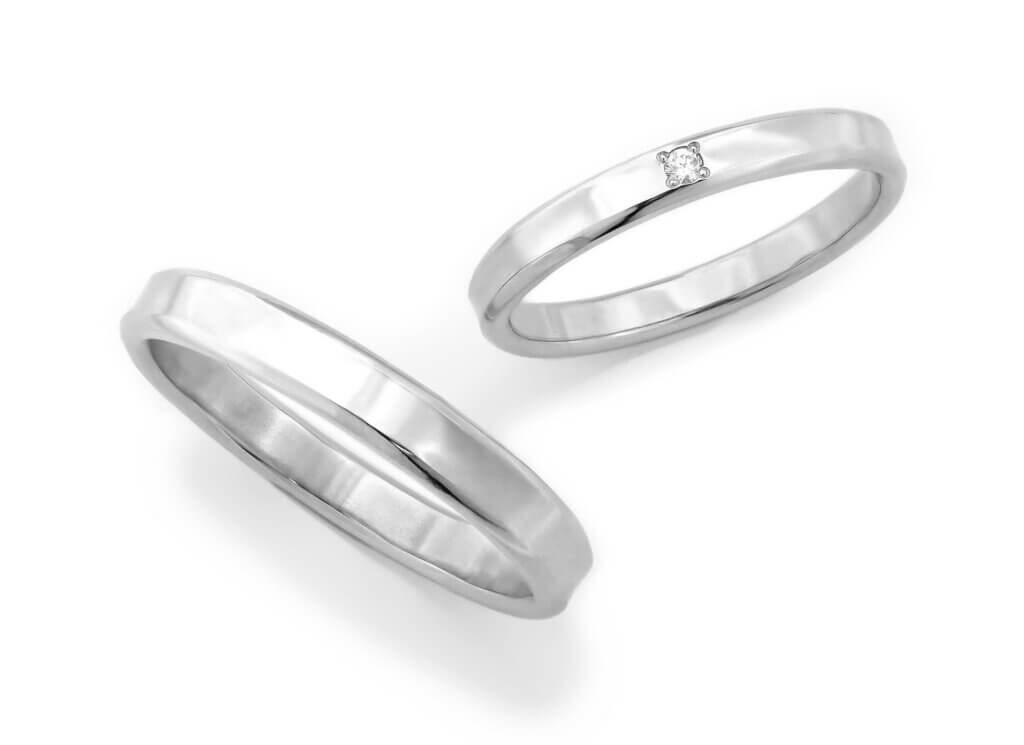 It means sea in Italian and represents a wave-like, U-shaped indentation. This process is available in widths of 2.5 mm or more.
Alps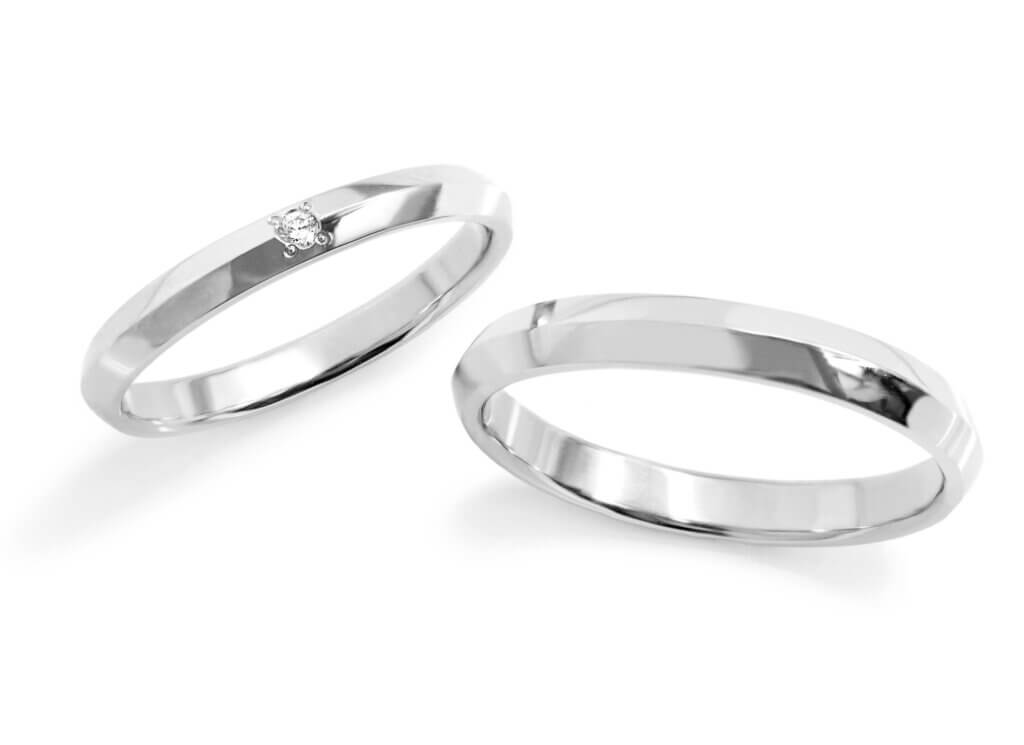 A protruding edge resembling the peak of a mountain.
Line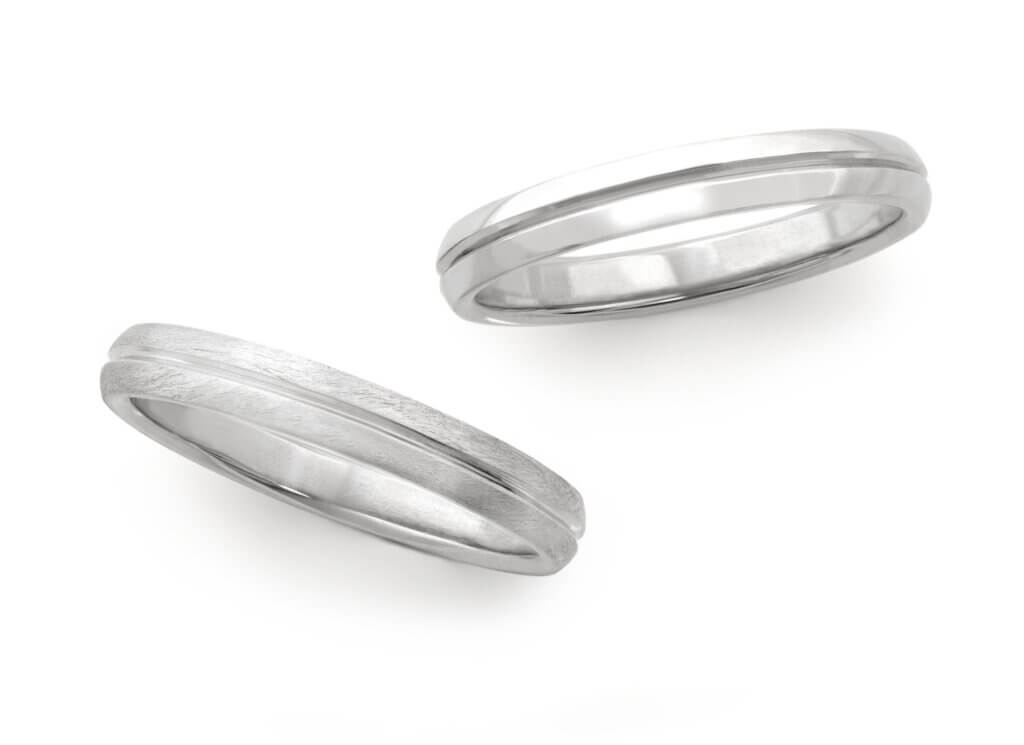 A linear groove is placed as an accent in the center of the ring that has been shaped into an oval. The entire ring can also be matted, as in the ring in the photo on the left. The lines on the matted ring will be more pronounced.
Center Milgrain
In the center of the oval-shaped ring, a very small gear (mill) is applied and a small grain is attached. It is a very small and cute gear, so please take a look at it when you process the ring.
Side Milgrain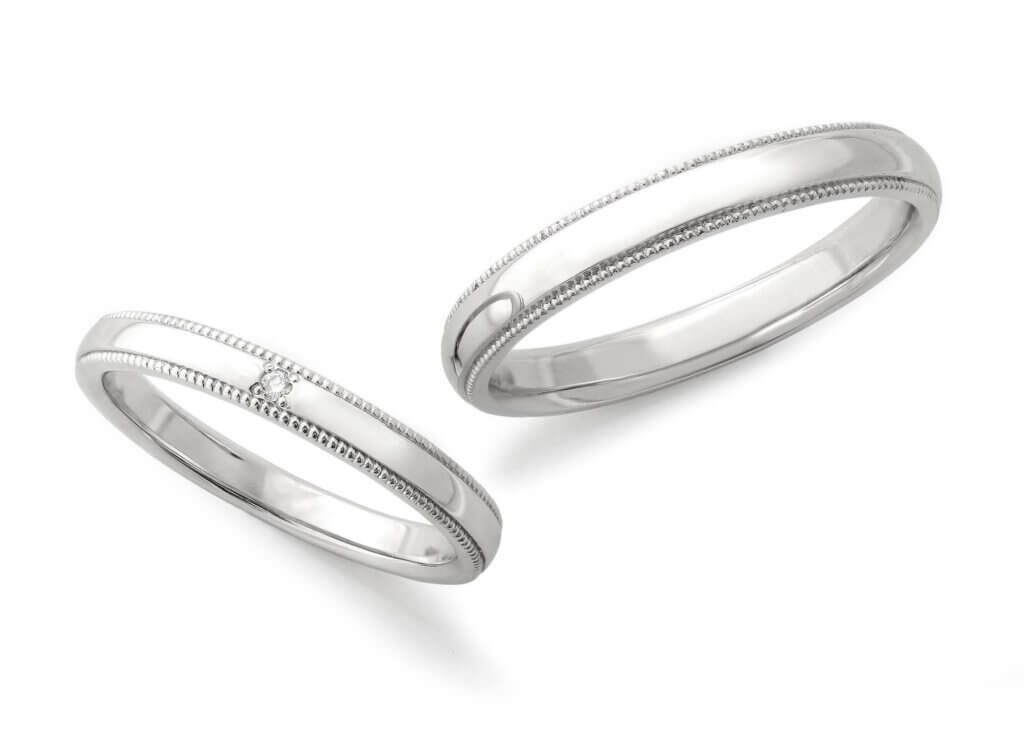 Two mills are placed on both sides to emphasize the outline. This processing can be done from 2.0 mm or more in width.
Lathing is available in platinum, K18 gold, or any material.
Samples are available, so please try one on at MITUBACI!
Lathe Finishes for Handmade Wedding Bands