Introducing O-san, who came to visit us from Saitama.
The lovely pair had wanted to create a pair of wedding bands for one another.
We occassionally receive inquiries if it is possible to create rings that are meant for exchange.
Do let us know if you are nervous about making rings for each other. It is okay to make your own ring too.
The mandrel is placed against the wooden block to make it easier for one to add textures onto the surface.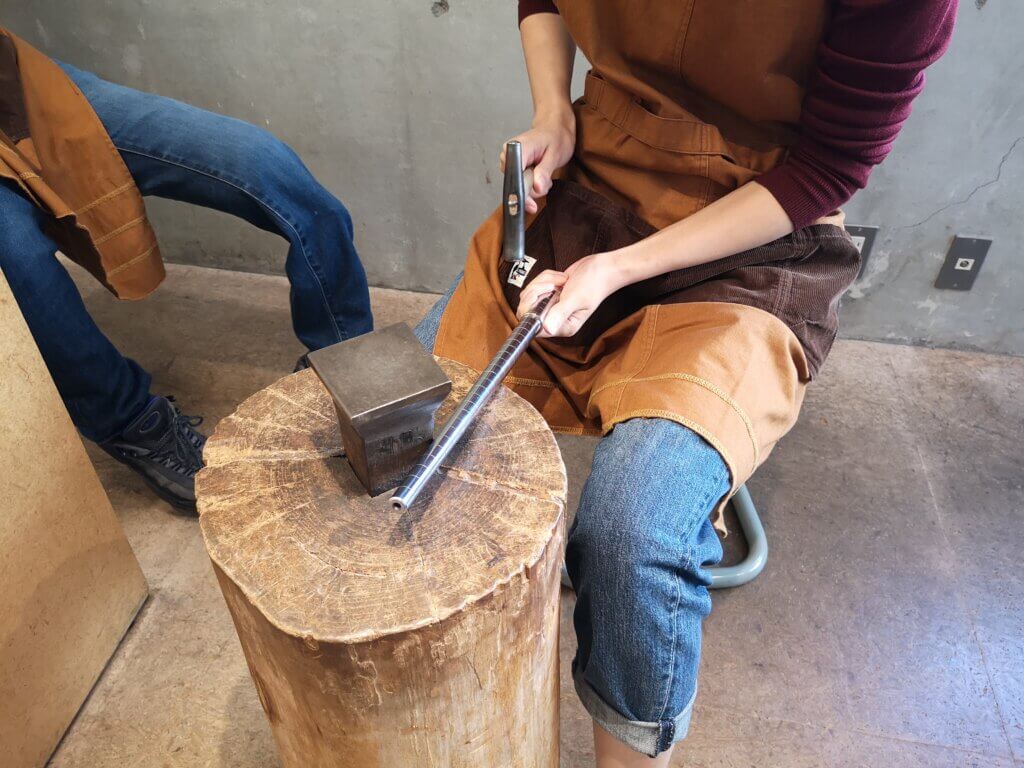 They kindly left a message for us as well.
***
It was very easy to follow along and the artisan was very kind in their guidance. We had fun making the rings.
This was a really memorable experience for us.
***
We are glad that you enjoyed the workshop. Thank you very much for visiting us. We look forward to seeing you again!
*This article is published with the consensus of the customers.
Customer Review: Exchanging Wedding Rings