Our adorable customers today.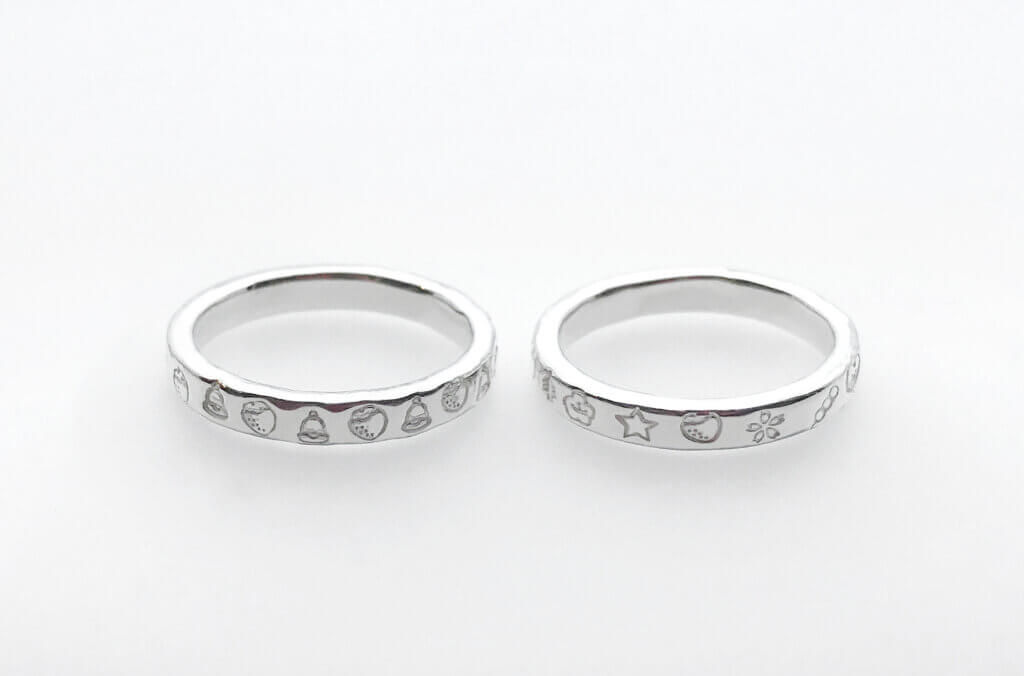 Ring details:
Left: 2.8mm width plain silver ring
Right: 2.8mm width plain siver ring
Mr. K brought his adorable daughters to our workshop today! The older daughter is in primary school and the younger one is still in kindergarten.
Their ring sizes were measured before beginning the engraving process.
Engraving was challenging for them to handle by themselves, so dad helped them.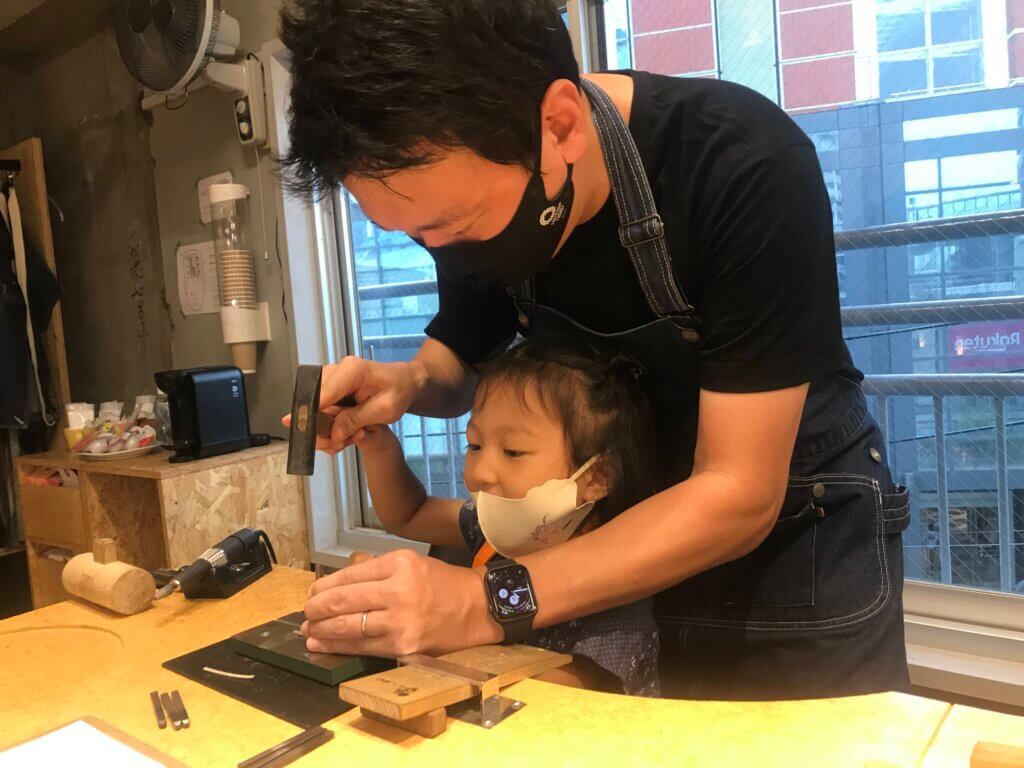 The girls opted for our original engravings on their plain silver rings!
The strawberry engraving was the most popular!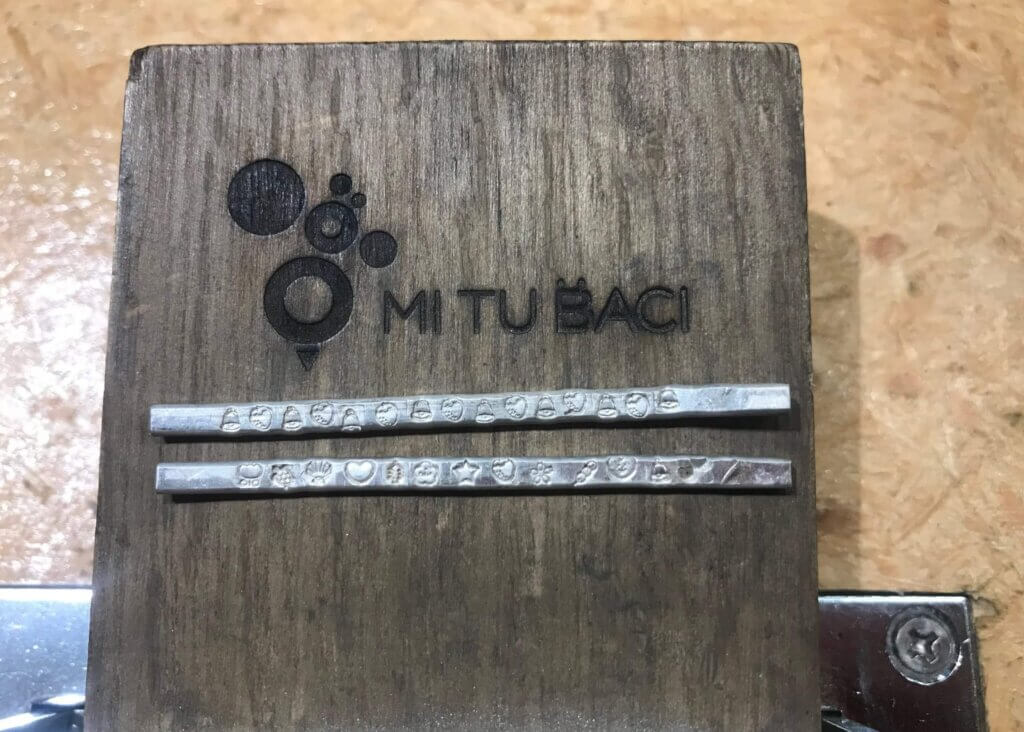 Once done, they then moved on to bending their rings.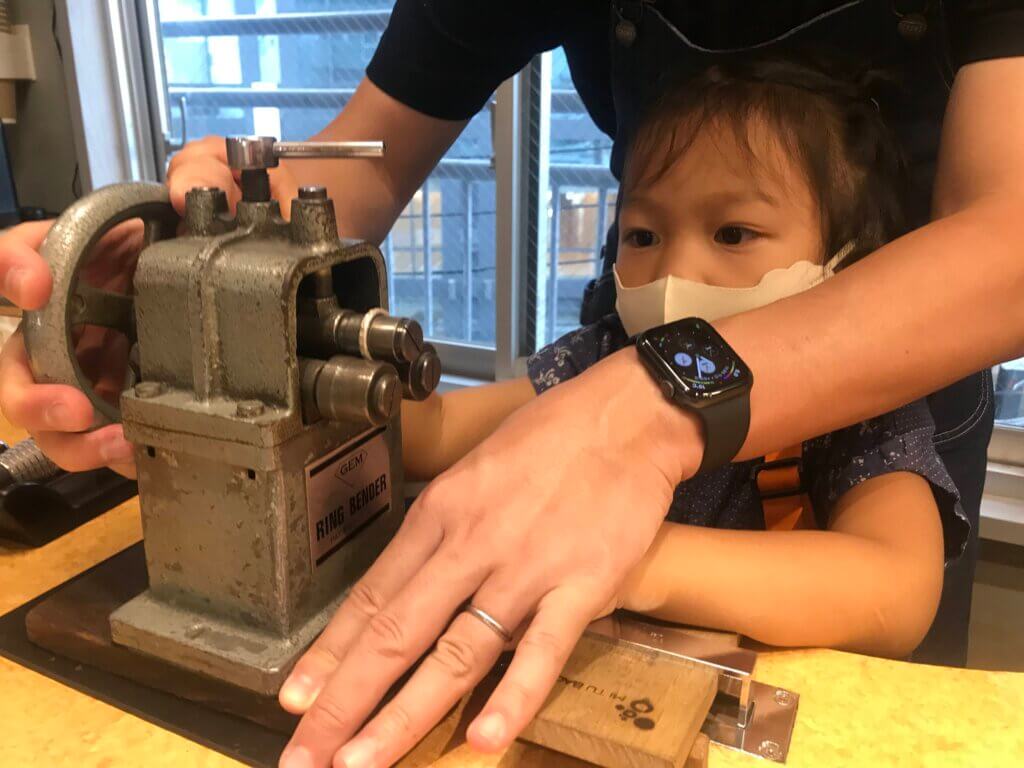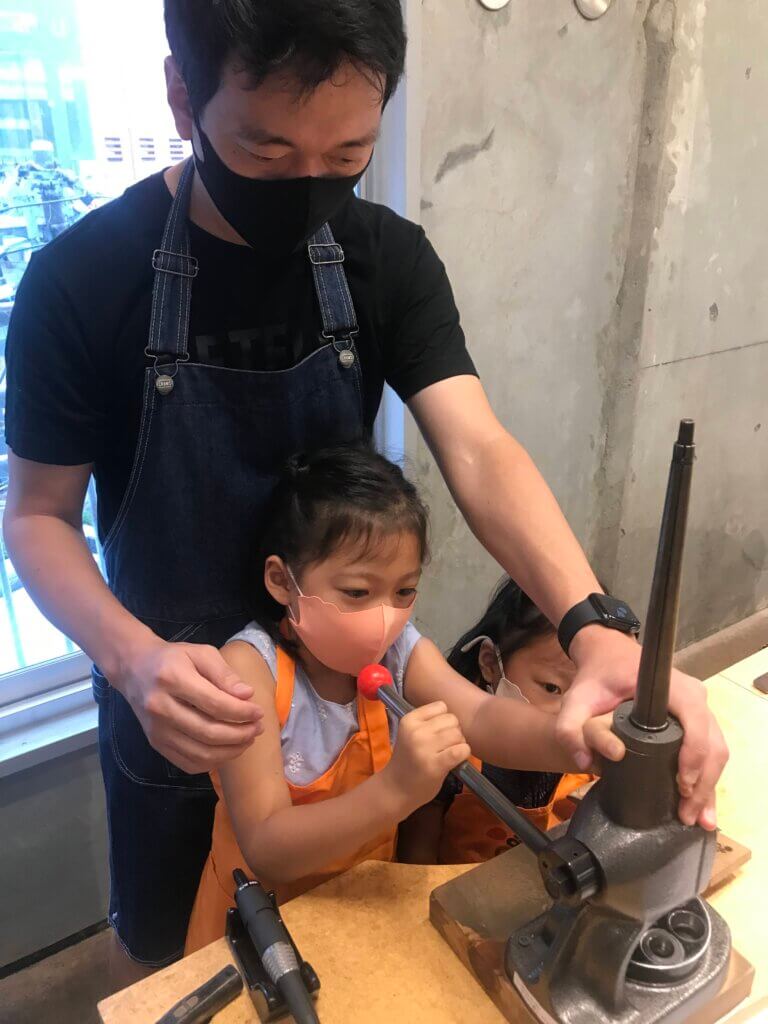 Soldering is usually experienced by customers themselves. However, this process is challenging for children, thus our artisan took over.
They were surprised by the sound that the burner made initially but they continued to observe carefully from the side.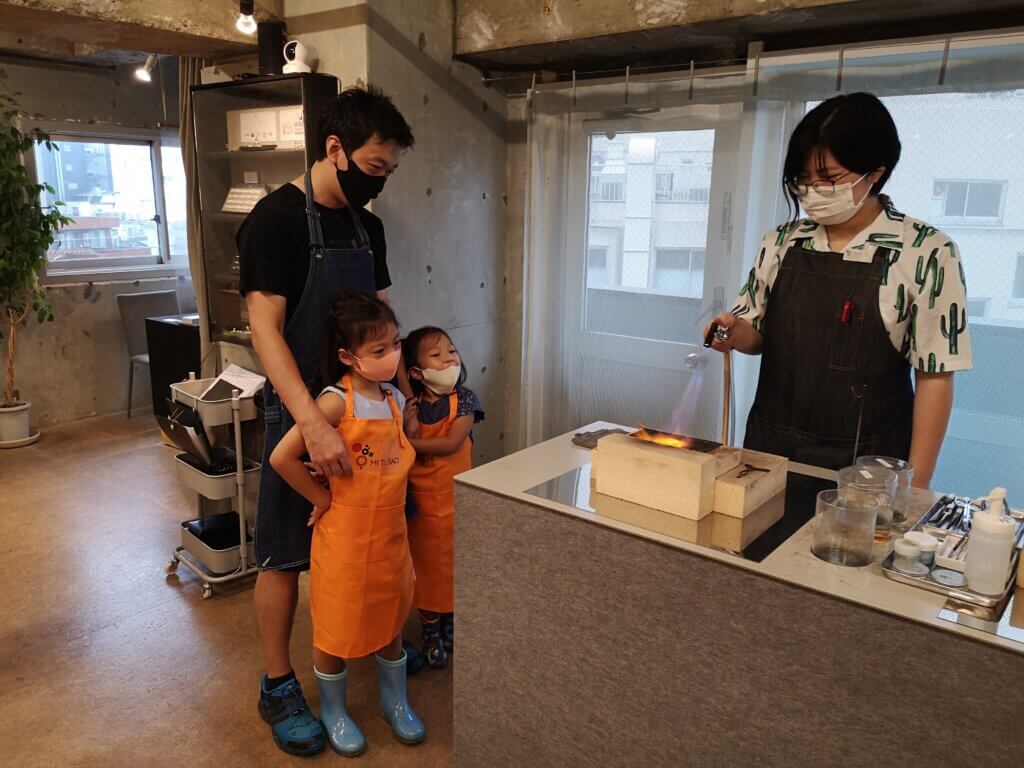 Once the ring has been shaped, it is then polished.
The older daughter was focused and determined to polish the inner band by herself.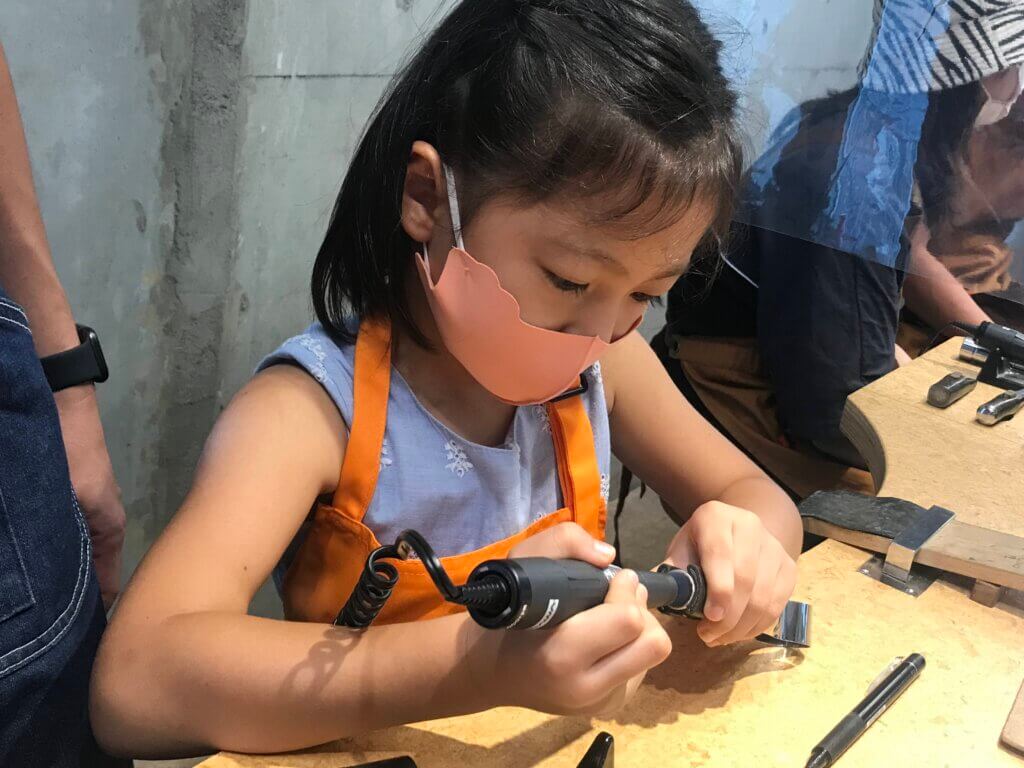 Finally, their rings are given a final polish using the buffing machine.
We were very thankful that their dad had helped them throughout the workshop. It was lovely to see the family bond.
Below is their comment on their workshop experience:
***
"We came to experience something new during the summer. The artisans were kind in guiding us, giving us easily understandable explanations, and assisting us with the workshop processes when needed. My girls were able to get hands on for the most part! This was definitely a memorable experience for them this summer. Moreover, it was great that we were able to do this in Sangenjaya instead of traveling further out! Thank you very much!"
***
Thank you very much for visiting us. Seeing both your daughters working hard to make their rings was really amazing and refreshing. We are glad that they were able to experience something special this summer holiday. We look forward to seeing you again!
*This article is published with the consensus of the customers.
[Customer Review] A Summer Vacation Experience with Dad: Making Silver Rings