Introducing the handmade engagement ring K-san crafted at our workshop: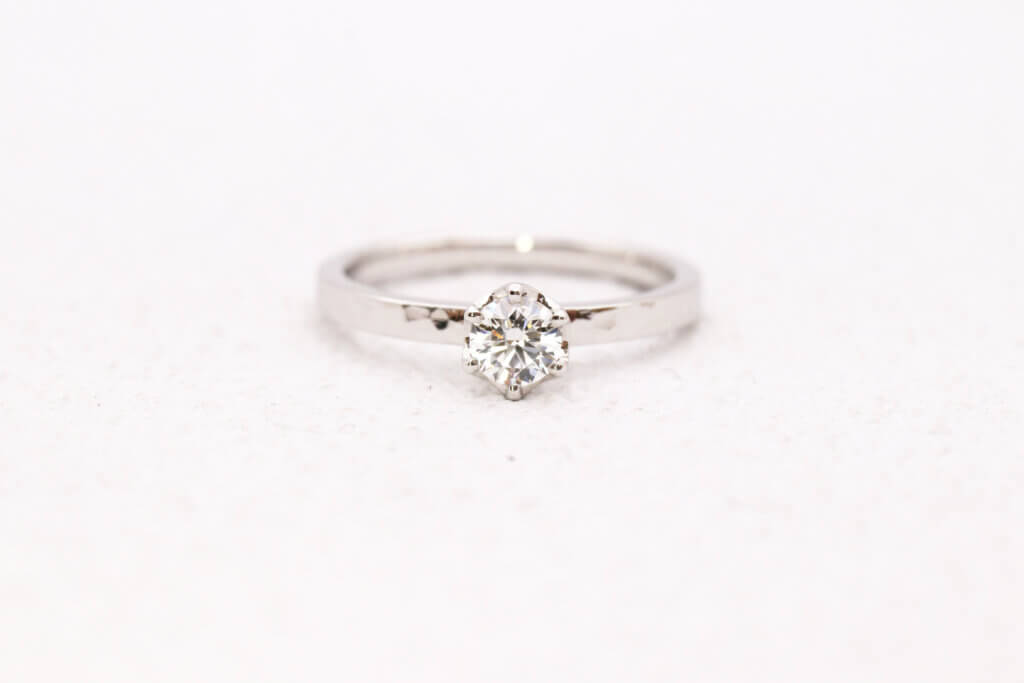 Details of this pair of handmade wedding bands:
・Platinum with hammered texture and 0.2carat diamond
Engraving the initials by hand with metal stamps.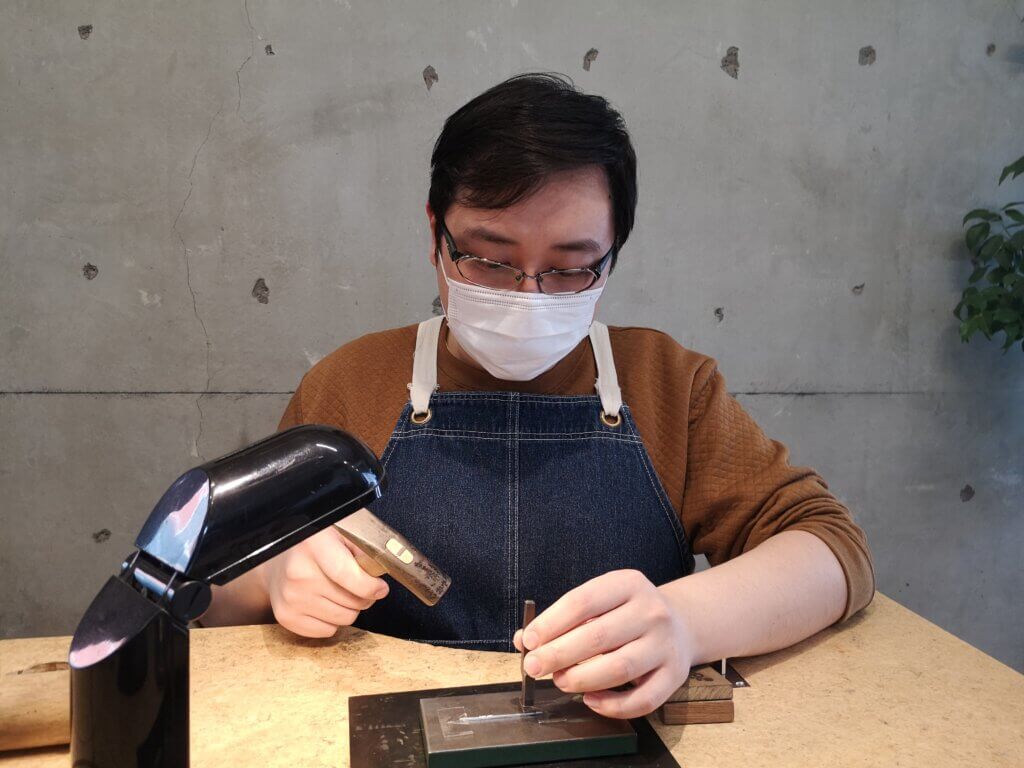 Engraving diligently, all the while thinking of his beloved.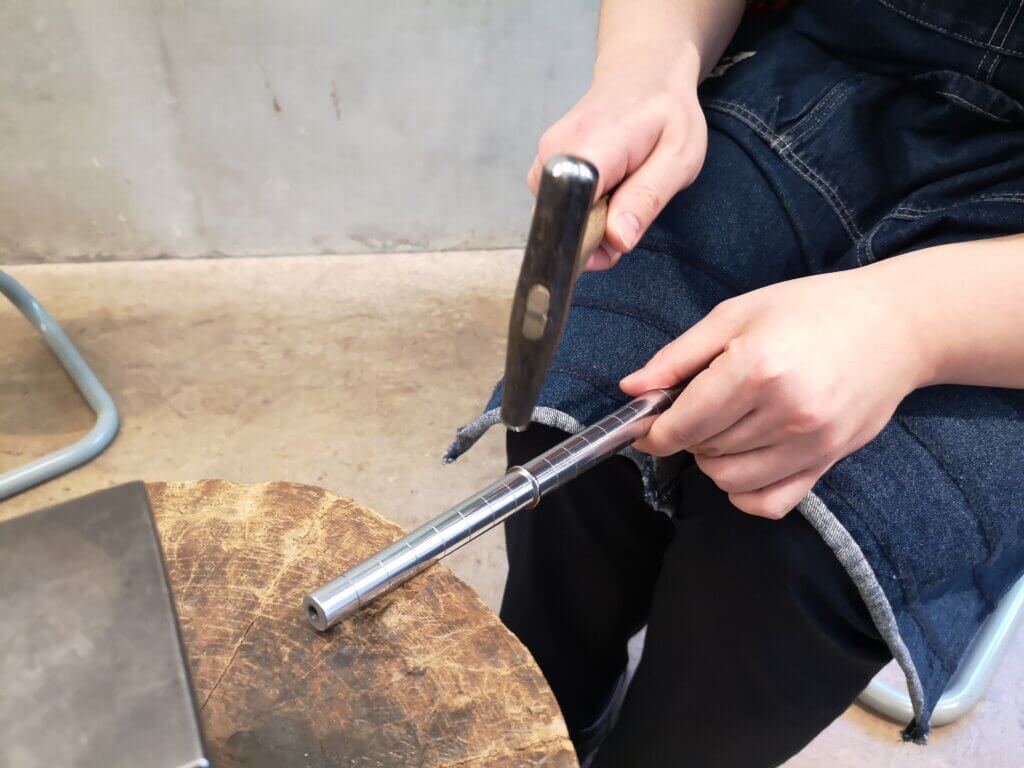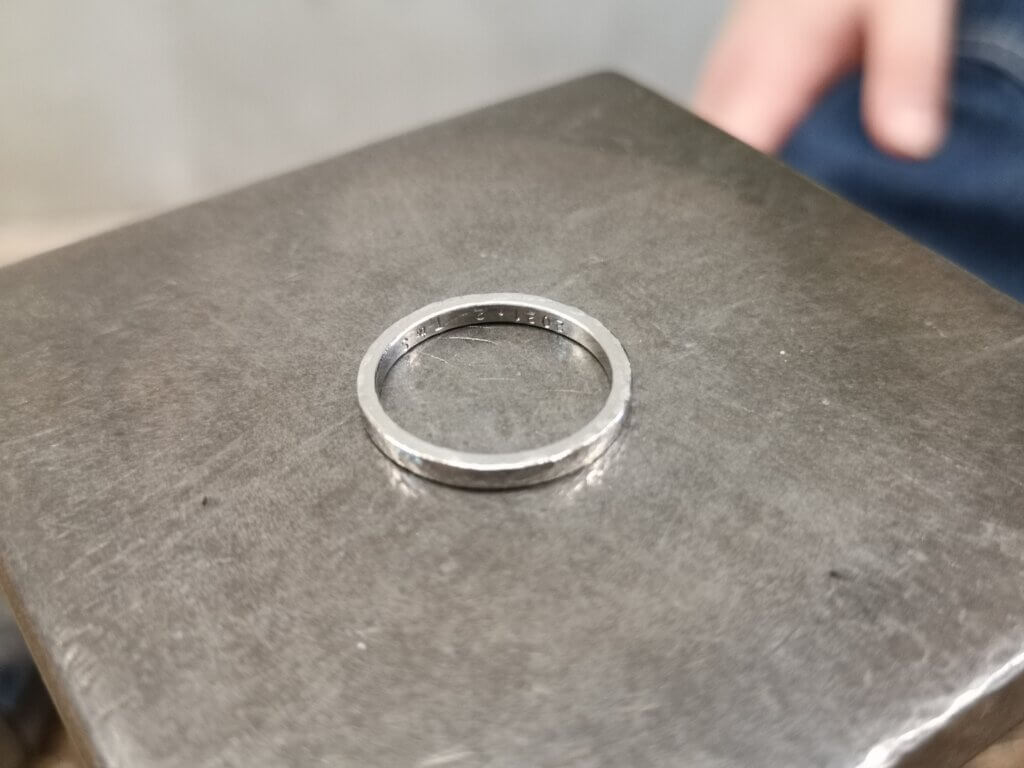 Workshop participants create most parts of the base of the ring by themselves. Once completed, our artisans will assist in setting the stone and its seat in place as it requires ample experience for it to be done right and beautifully.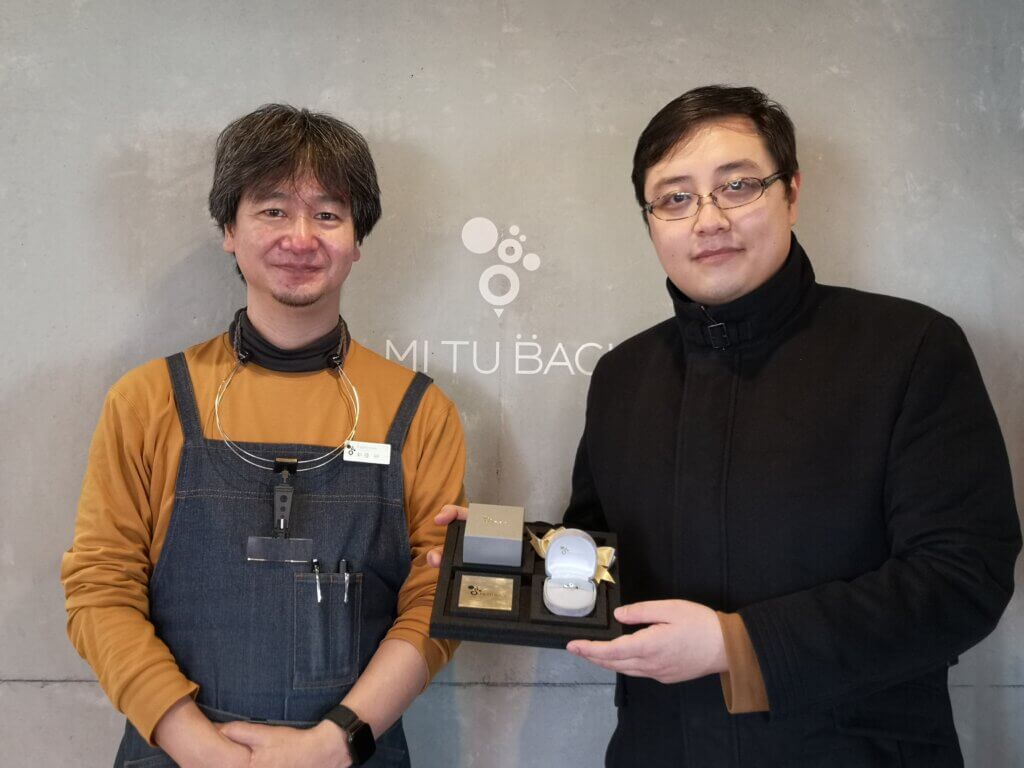 A photo with the artisan-in-charge
K-san has been living in Japan for more than 10 years and speaks fluent Japanese, so there was hardly any language barrier with our artisan. For customers who prefer communicating in another language (e.g. English), please do not hesitate to visit us. We have English menu prepared and English-speaking staff ready to assist you!
***
Message to the artisan: Thank you for your wonderful guidance. It was my first time, and a very touching experience for me.
***
This engagement ring is meant to be a surprise for someone dear. If you want to make a surprise jewelry for someone, don't be shy to attend our workshops by yourself!
 It seems like K-san's proposal went well too!
 Please visit our workshop again to make your wedding bands next!
*This article is published with the consensus of the customers.
Customer Review: A Surprise Engagement Ring