MITUBACI is a modern rustic space that specializes in handmade wedding bands workshop. Our half-day workshop enables you to create and complete your one-of-a-kind wedding bands in around 3 hours! Tanzou forging—the forging method applied throughout this workshop—ensures the durability of your wedding jewelry to last a lifetime. Moreover, you get to experience hand engraving on your rings for free! With the support of artisans who specialize in made-to-order jewelry, please be assured that you are in good hands.
The 3-hour workshop comprises processes such as hand engraving on the choice of metal, shaping, soldering, applying texture, polishing etc. Couples may also craft their rings for each other to make things even memorable!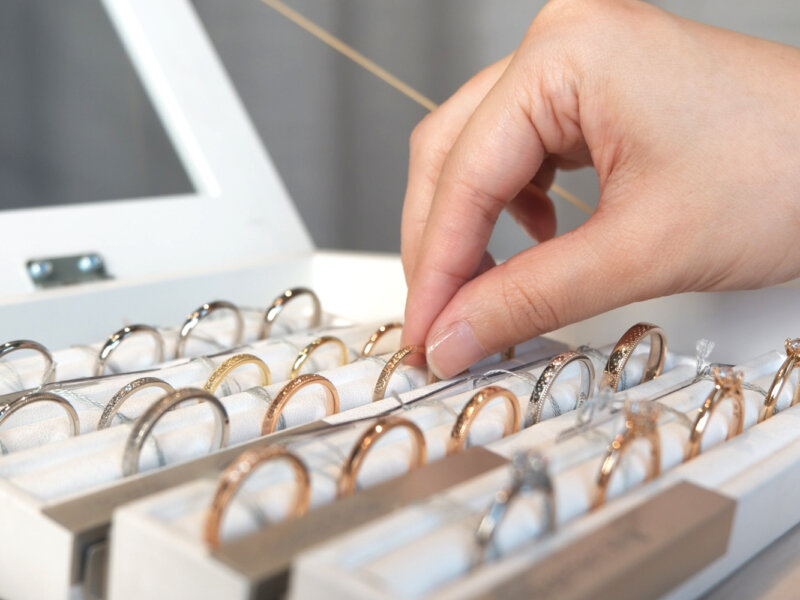 Choosing Materials, Widths, and Finishes
First, you will take a look at our samples and choose the material, width, and finish(es) you want for your ring.
You may opt for engraving on your ring for free. Our metal stamp engraving comprises alphabets, numerals, and original icons. Before the actual engraving, we will provide you with a silver bar to practise.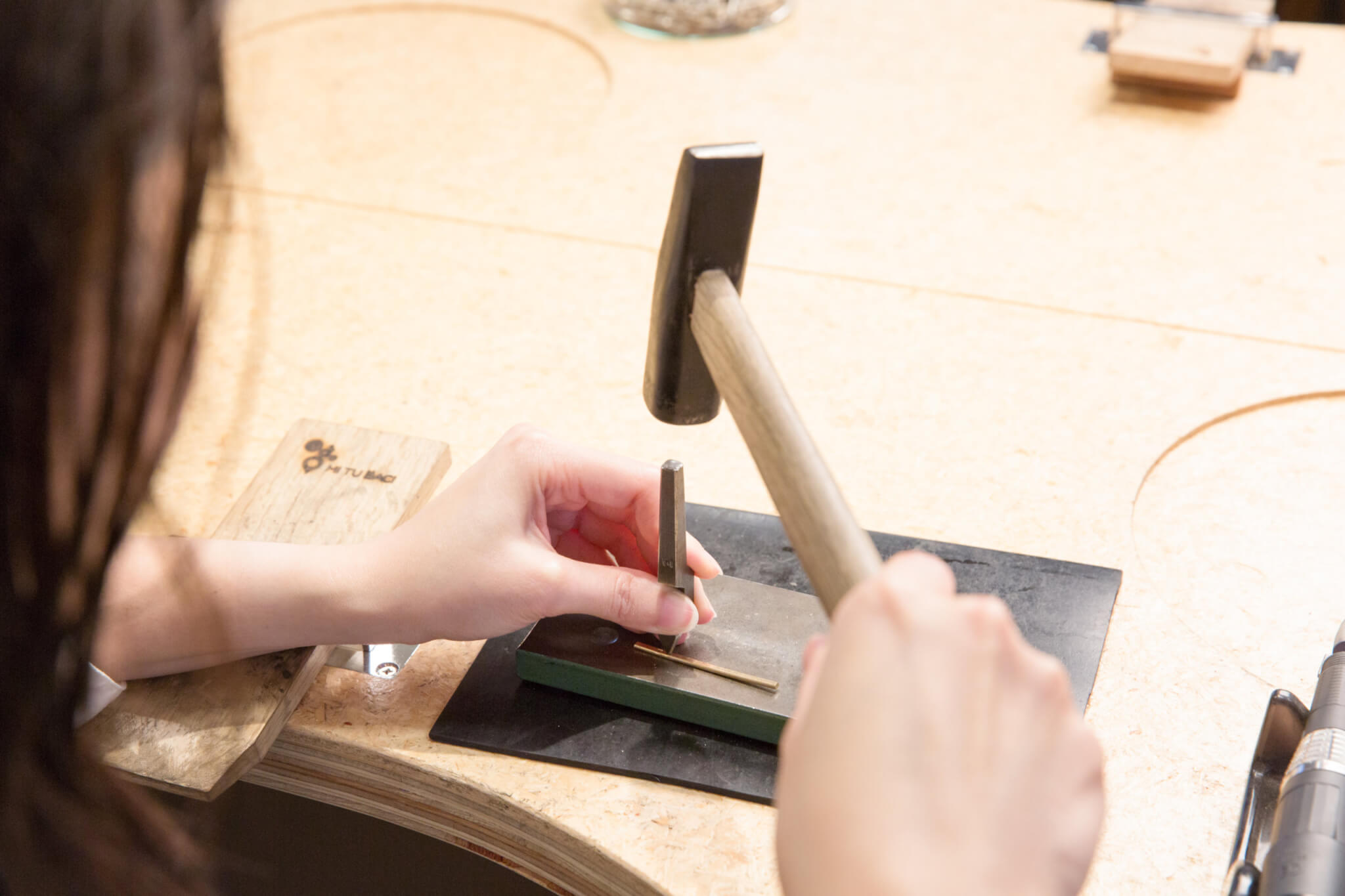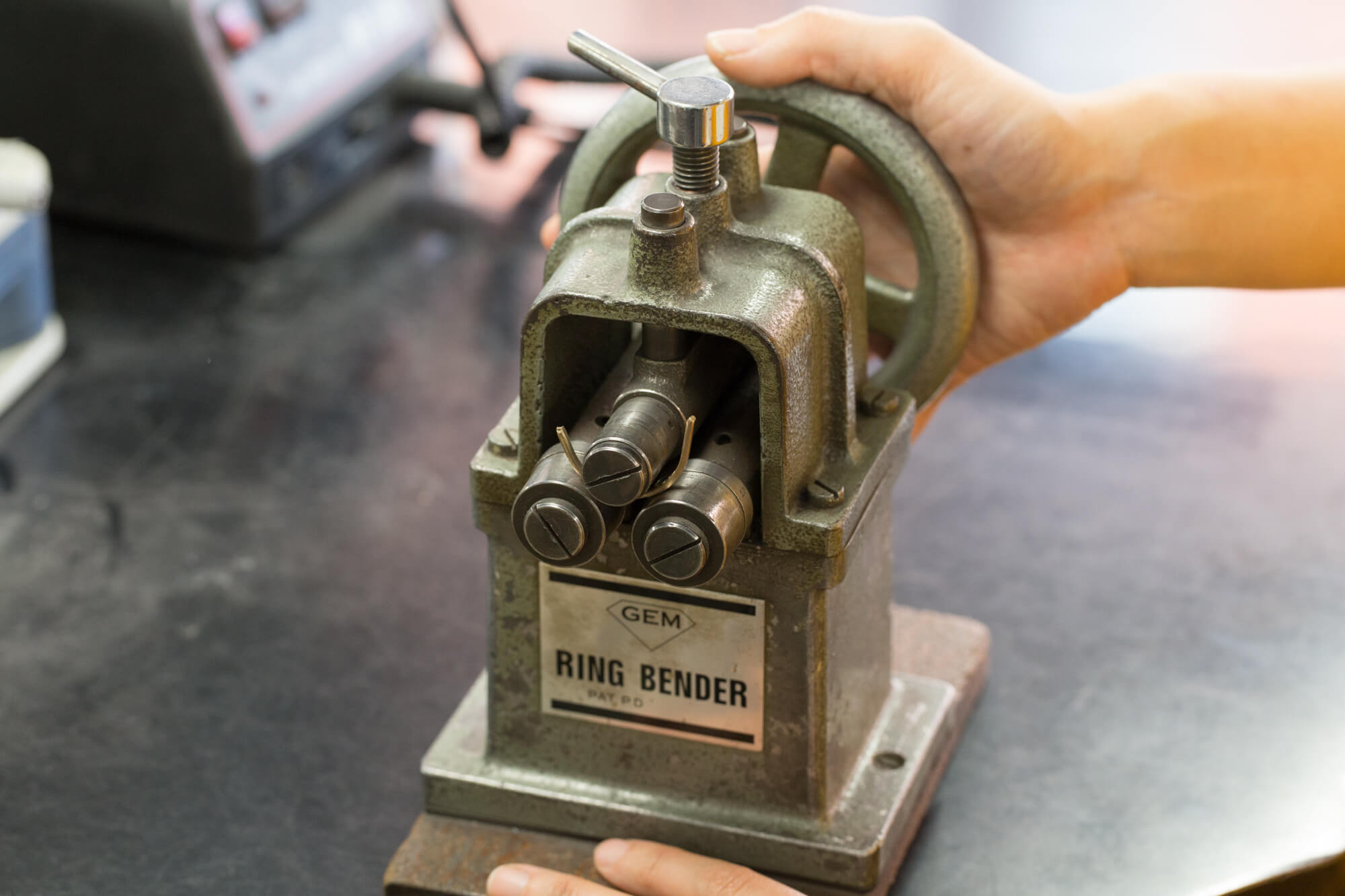 The metal bar is rounded after you are done with the actual engraving. As this process requires strength, you and your partner may need to help each other out
Once the ring is rounded, you will solder your ring under the guidance of our craftsman.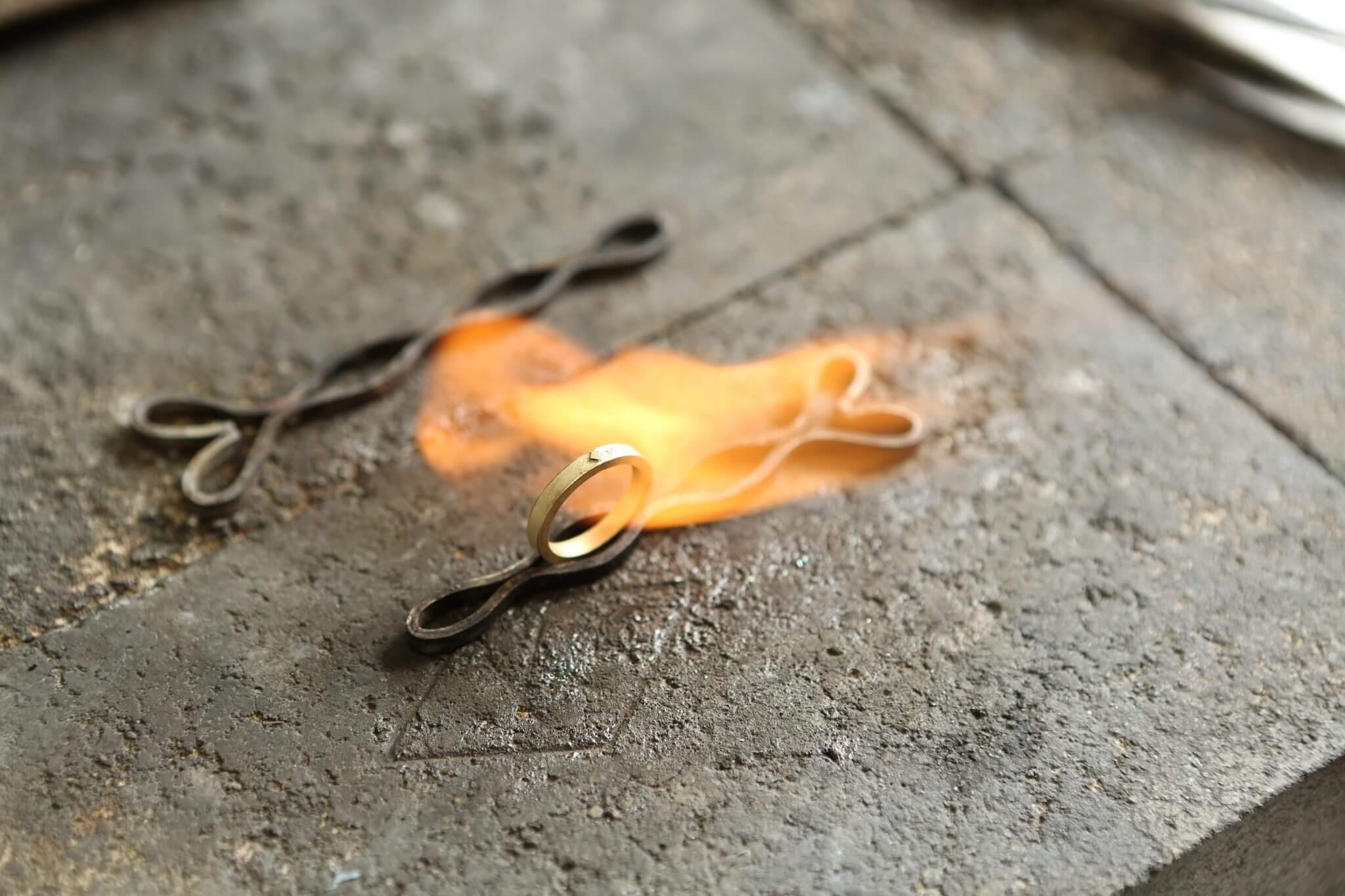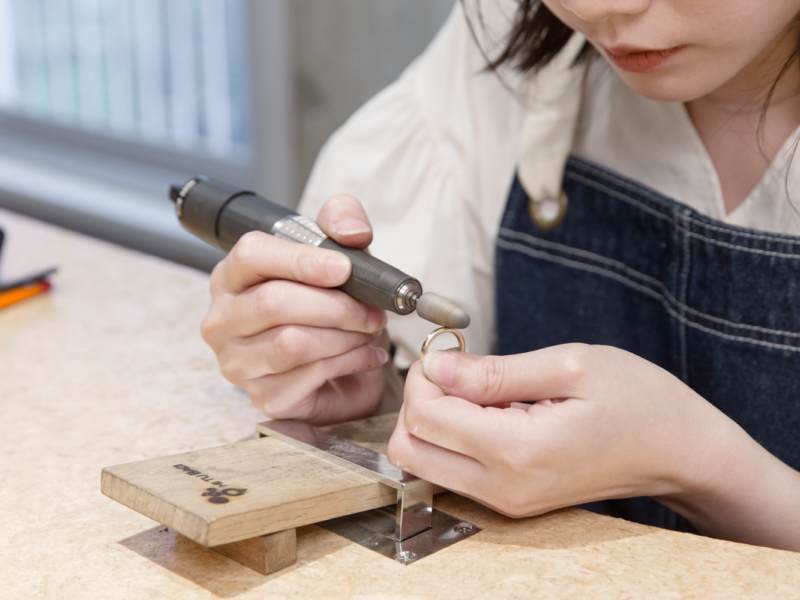 Uneven metal surfaces usually form at the joint of the solder. Here, you will work with several tools to achieve a smooth surface on your ring.
Once surfaces are smooth, you will proceed to apply your desired texture(s). If you wish to have a plain finish, you will continue working on smoothening the surfaces.