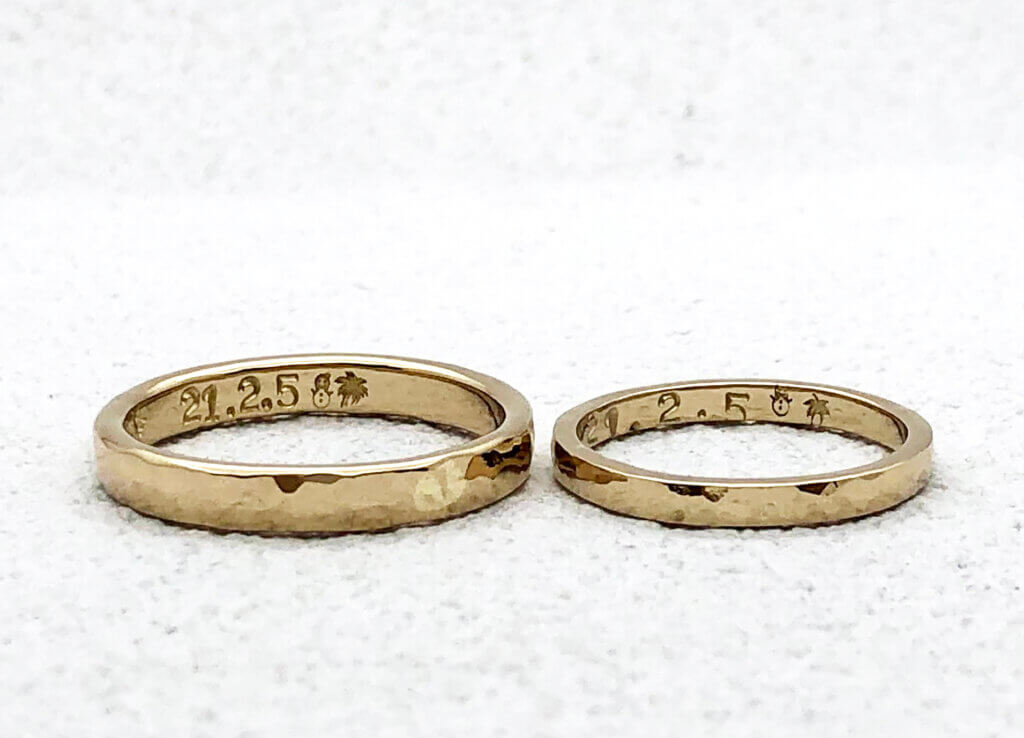 Ring details:
Left: 18k champagne gold 3.0mm width with hammered texture
Right: 18k champagne gold 2.0mm width with hammered texture
We would like to introduce Mr. T from Tokyo, who had his wedding ring made with a matching engraving by hand.
Following their anniversary date are original stamps designed and made at MITUBACI. Workshop participants may choose to put together their engraving designs (in T-san's case, a snowman and a palm tree) to create a truly unique, personalized, and one-of-a-kind wedding band.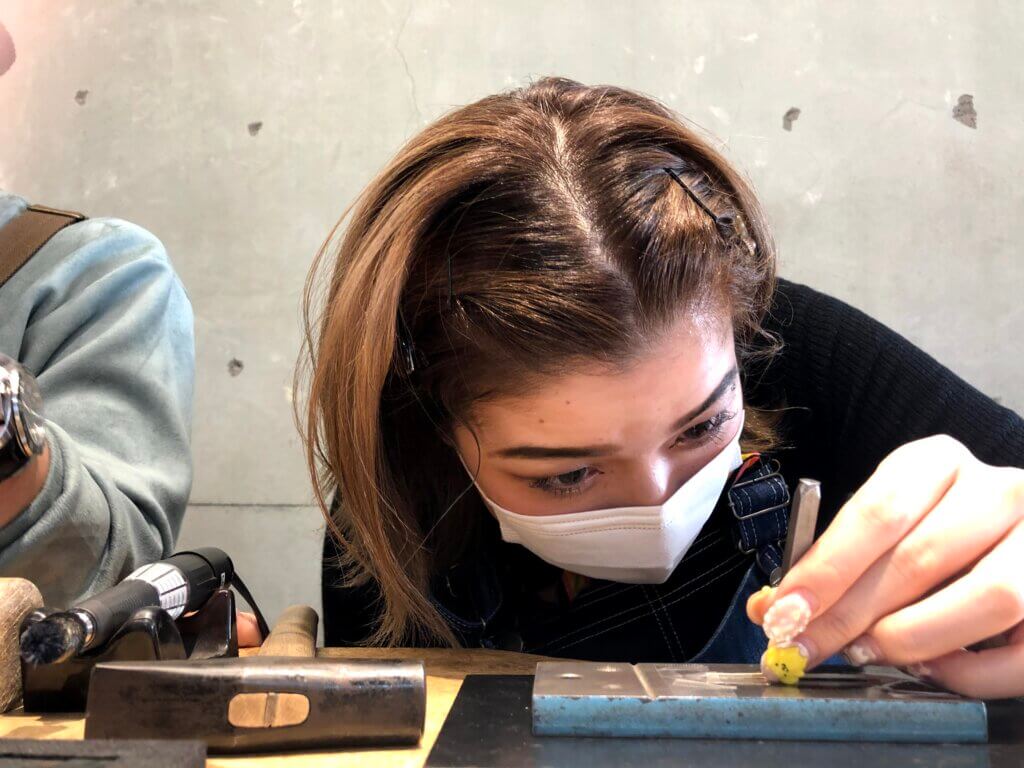 You will also be handling burners, but rest assure our artisans will be guiding you closely.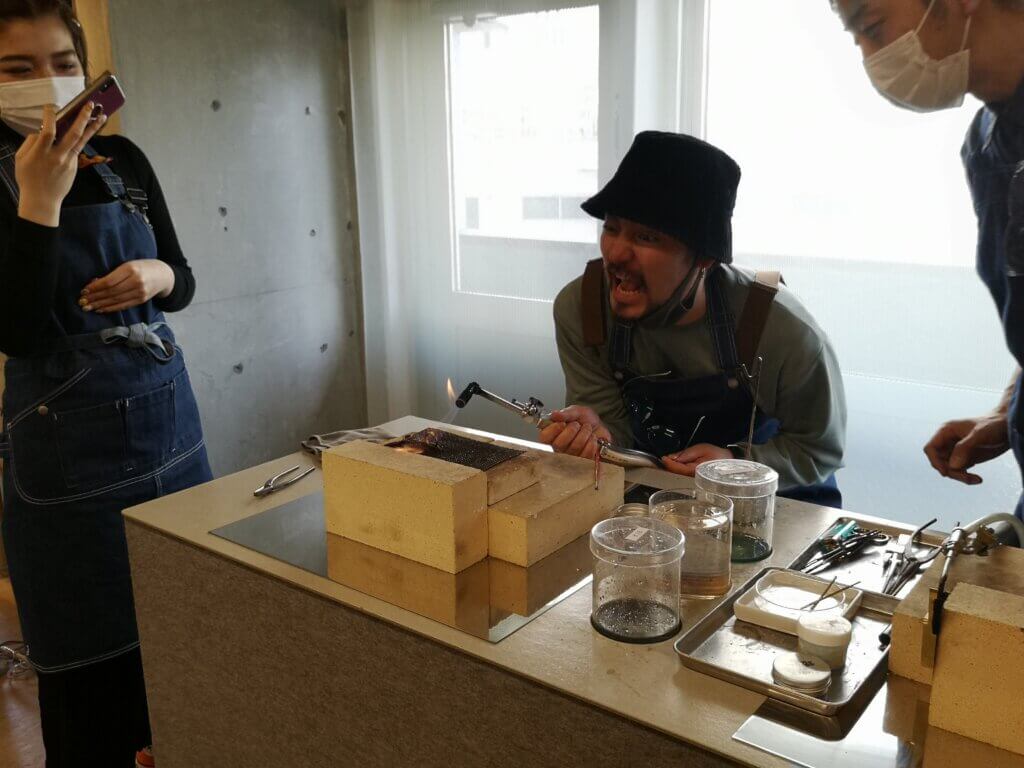 Polishing your jewelry with a buffing machine is quite a therapeutic experience. It is exhilarating when you see your jewelry get shinier.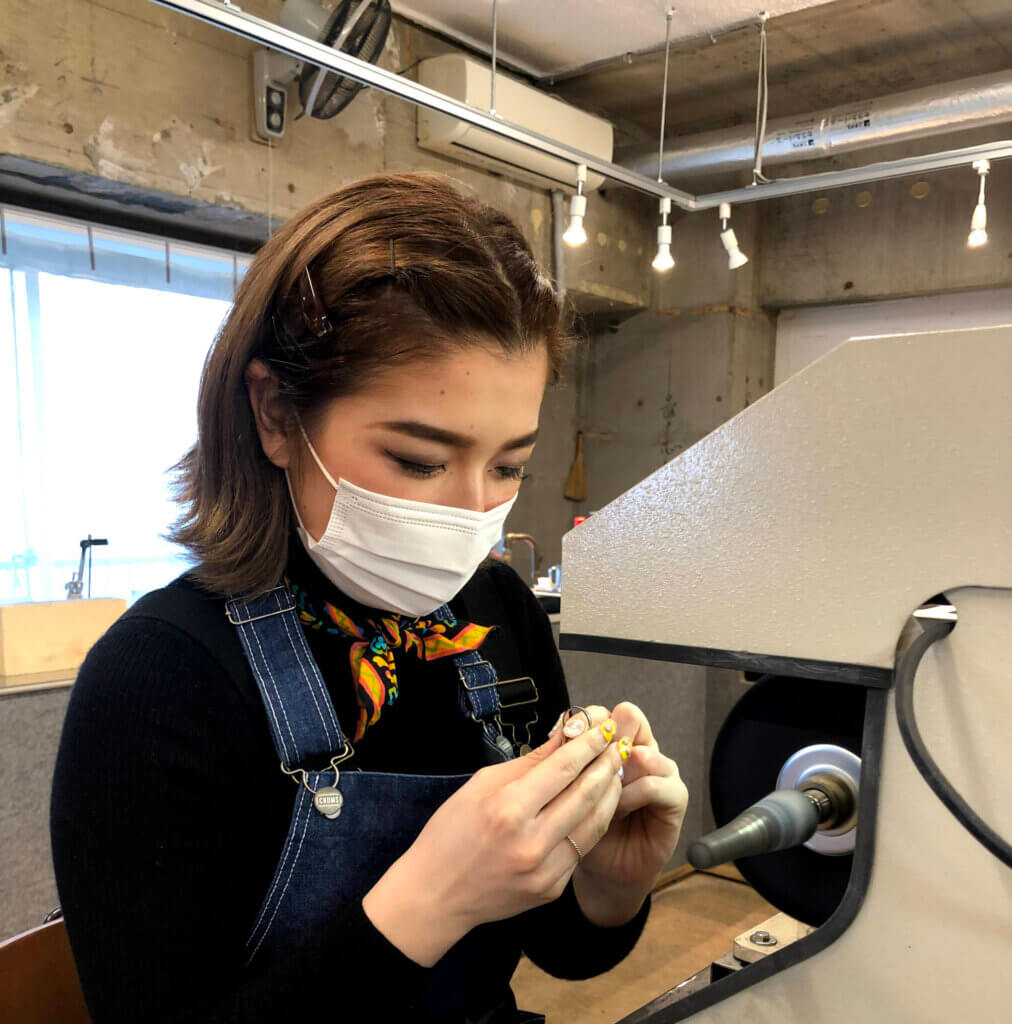 The cute expressions on our customers' faces make one want to take pictures.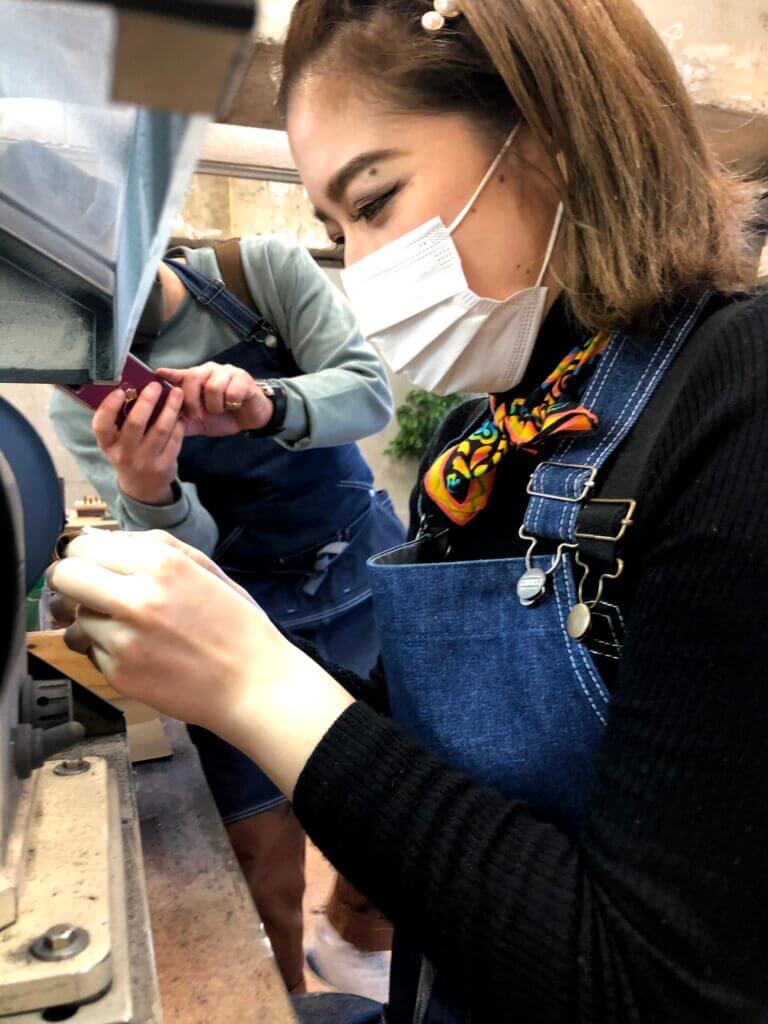 If you got your nails done, don't worry, we got you covered! Please let us know, and we will provide you with gloves.
Also, feel free to take photos and videos of your workshop processes and experience!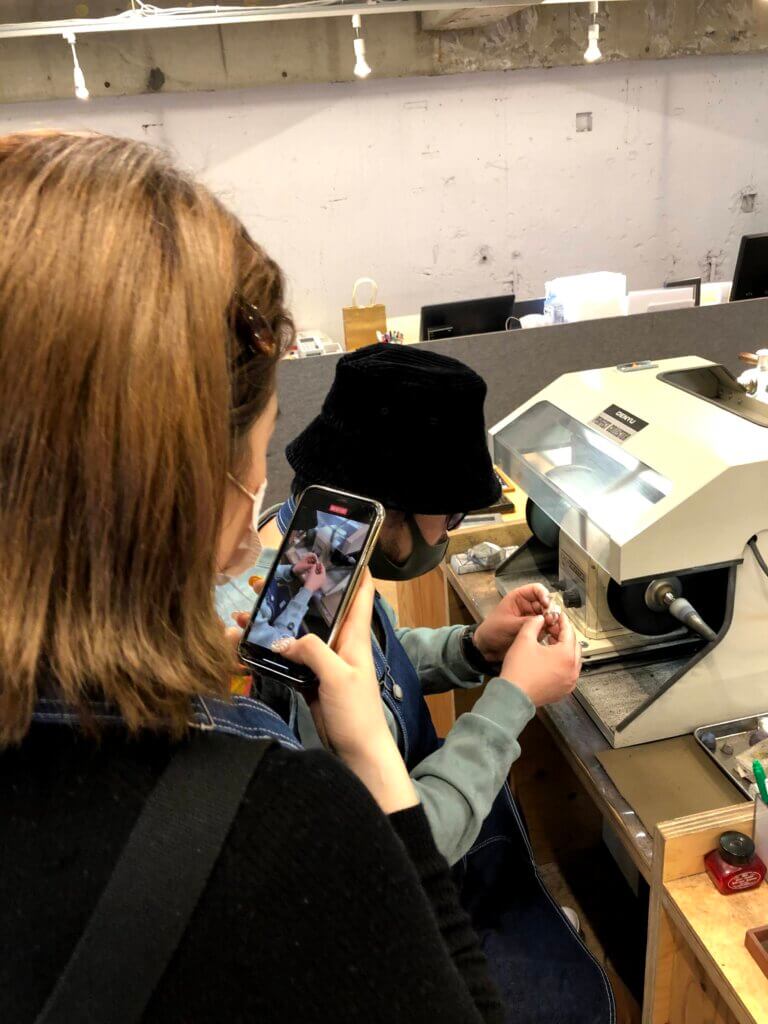 Before you go, make sure to take a picture for remembrance when your rings are completed!
Here's how this couple feel about their workshop experience:

◇ Message for our artisans:
"The craftsman guided us in detail and make things easily understandable. It was very enjoyable. If there's a chance I would like to try making other accessories."
***
Thank you for choosing MITUBACI! It was a fun experience with the both of you. We look forward to your next visit!
*This article is published with the consensus of the customers.
Customer Review: Hammered Wedding Bands with Hand Engraving