Allow us to introduce M-san who came by to make a pair of couple rings to celebrate their 1 year anniversary.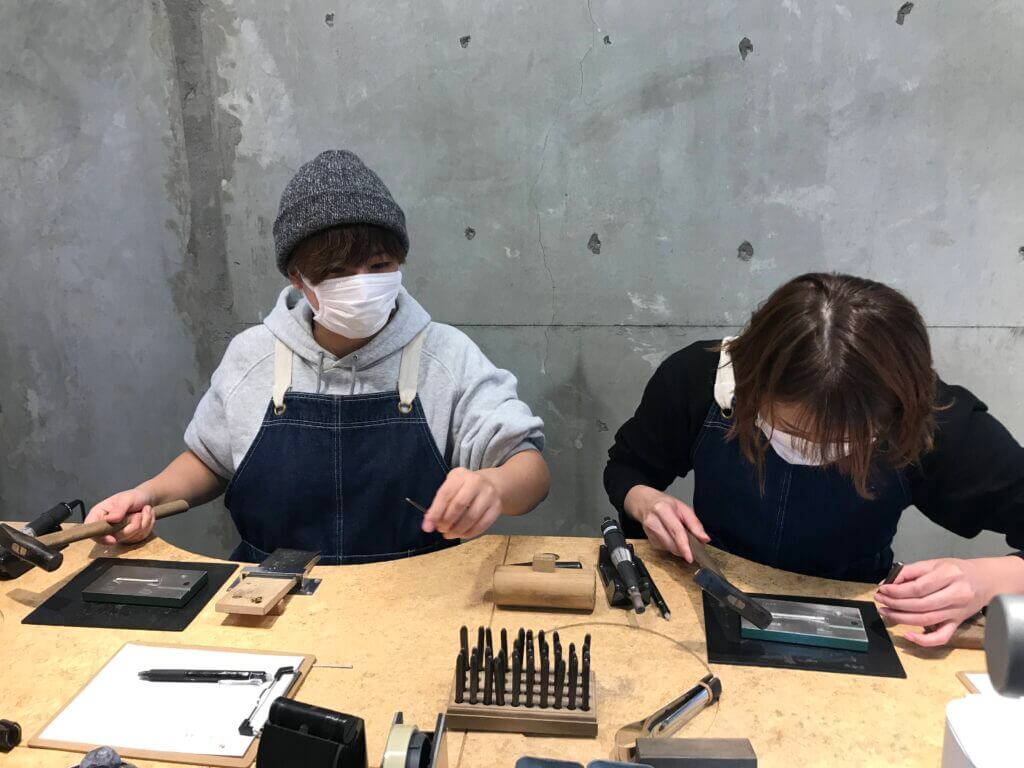 The pair had decided to engrave the date they started dating onto their rings.
Engraving special dates and the date the jewelry is made is a popular choice among a lot of our customers.
Once the engraving is done, the next step would be to shape the ring.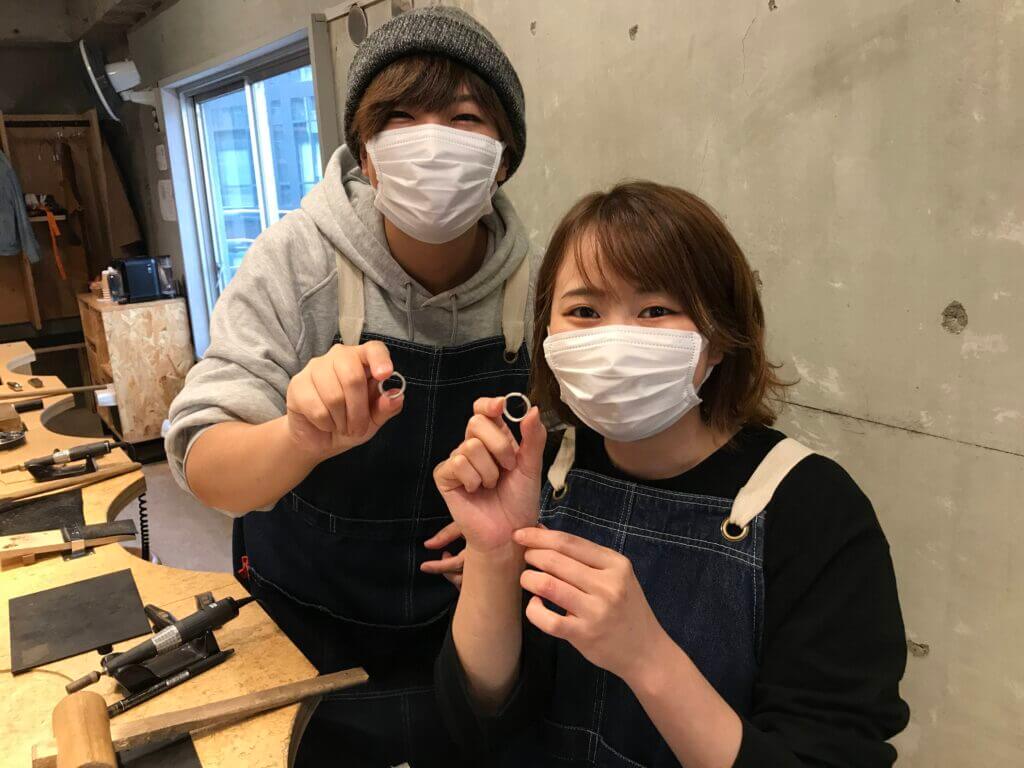 Once rounded, the ring is then soldered.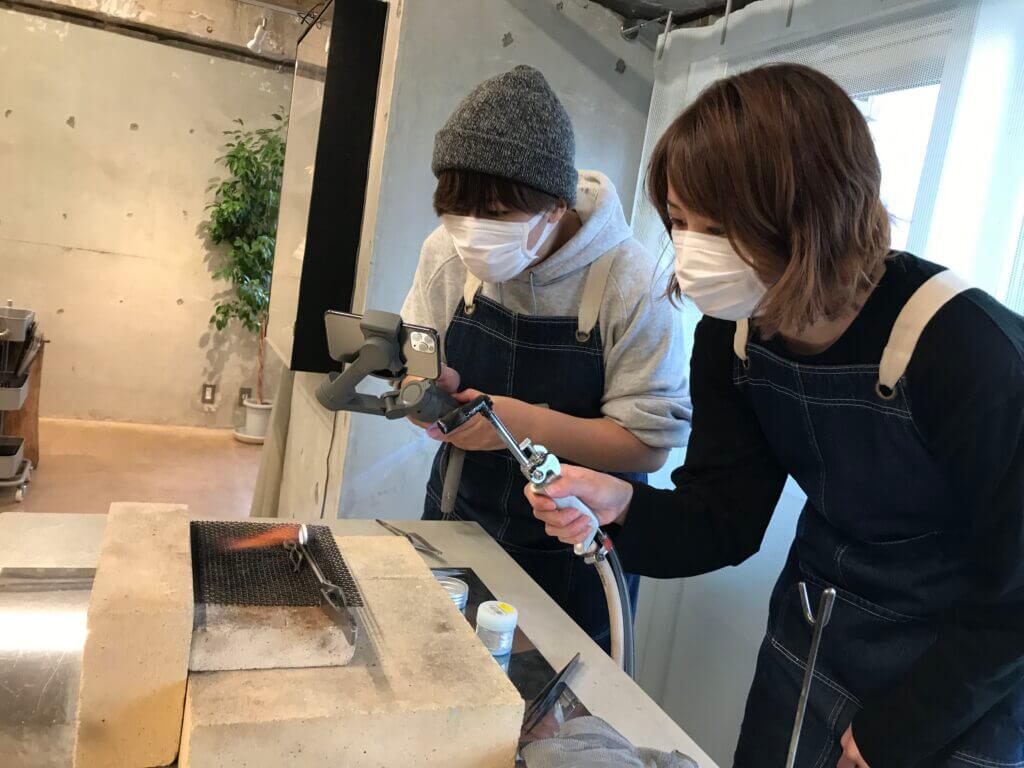 Participants get to try their hand at using the gas burner and soldering.
After that comes polishing.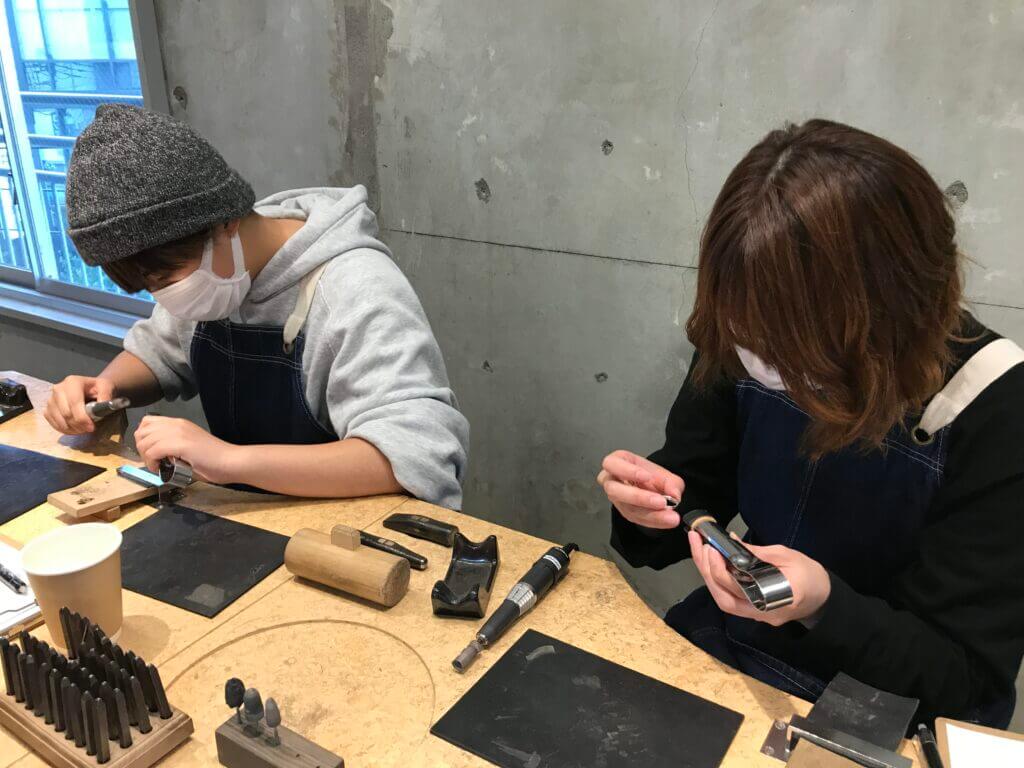 The lovely couple had opted for the hammered texture. Once they were done polishing their rings, they then added the texture using a special hammer with a rounded edge.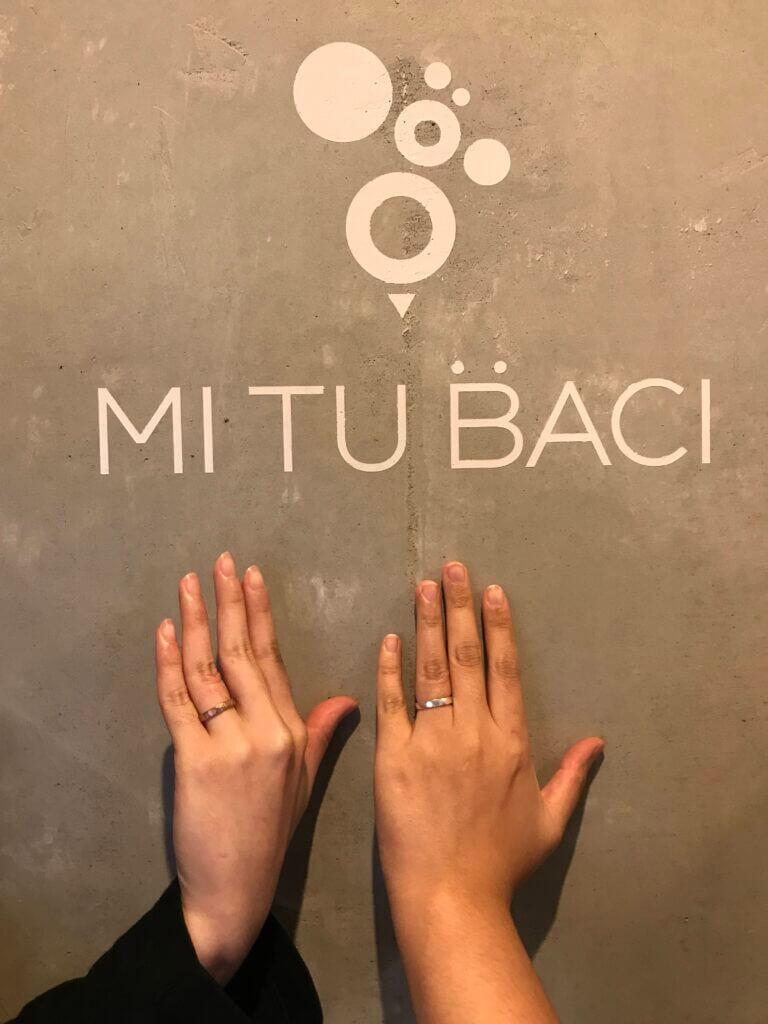 A photo to commemorate the special occasion!
They had opted to plate of the rings in pink gold.
The pair have their own youtube channel as well. Do give it a watch if you would like to see how the process is like!
We made rings for each other [same-sex couple] on our anniversary. Two women living together.three
The whole staff was very happy to see the beautiful editing. You can see our craftsman Fujimori in the picture.
They kindly left a message for our staff as well.
---
☆ You were very thorough, very easy to follow, and very helpful! It was so much fun and so easy to make silver rings. Thank you very much☺.
☆Thank you so much for your very kind and detailed instructions! I had a lot of fun making it✨Thank you for taking the time to photograph it, and for all the care you gave me!
***
Dear M-san, thank you for choosing MITUBACI. Please visit us again!
---
*This article is published with the consensus of the customers.
If you are a customer who is concerned about other customers, please contact us.Private Rooms AvailablePlease feel free to contact us for more information.
Customer Review: Couple Rings For Our 1 Year Anniversary