Introducing M-san's wedding bands.
Details of this pair of handmade wedding bands:
・Platinum 3.0mm width with plain texture
・18K Champagne Gold 2.5mm width with hammered texture
Here's what they have to say in a survey:
***
Q: Reasons for signing up for DIY wedding band workshop.
The workshop price is reasonably affordable.
The workshop will become a shared memory between both of us to reminisce.
Q: What is interesting/challenging about the workshop?
Aligning the hand engraving by metal stamps was challenging but a fun experience.
The atelier's atmosphere motivated me throughout the jewelry-making process.
We were initially worried whether or not we will do a good job but we are really pleased with the result of the jewelry and feel a sense of accomplishment.
***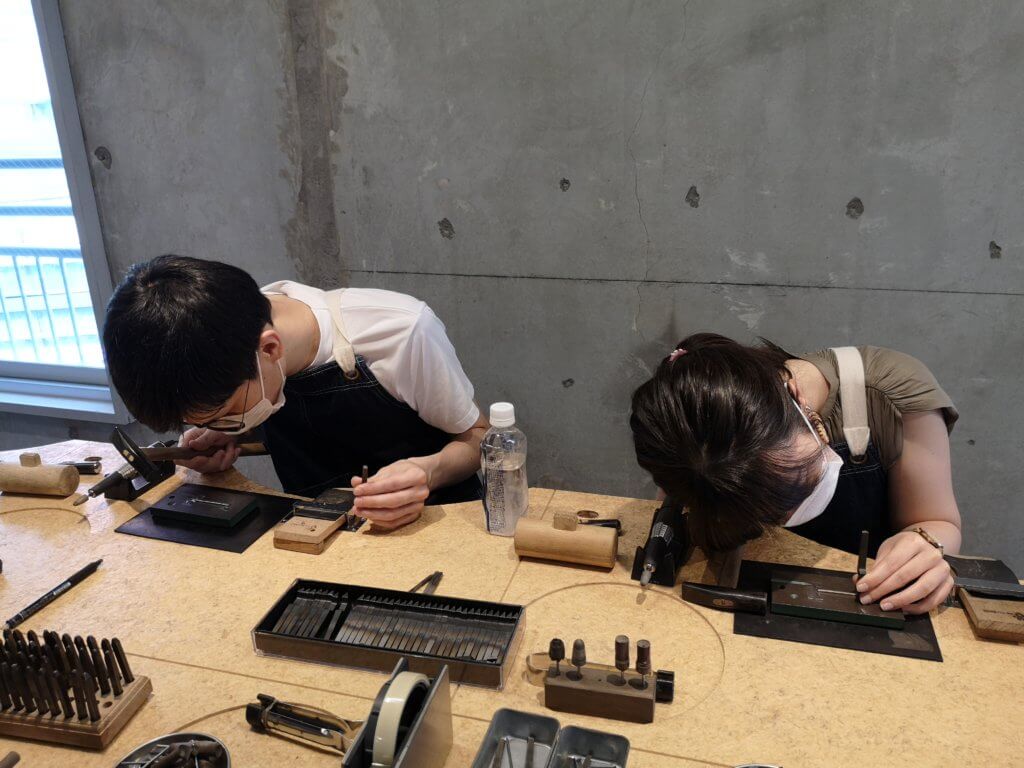 Due to the participants' meticulousness, the hand engraving turned out fairly tidy!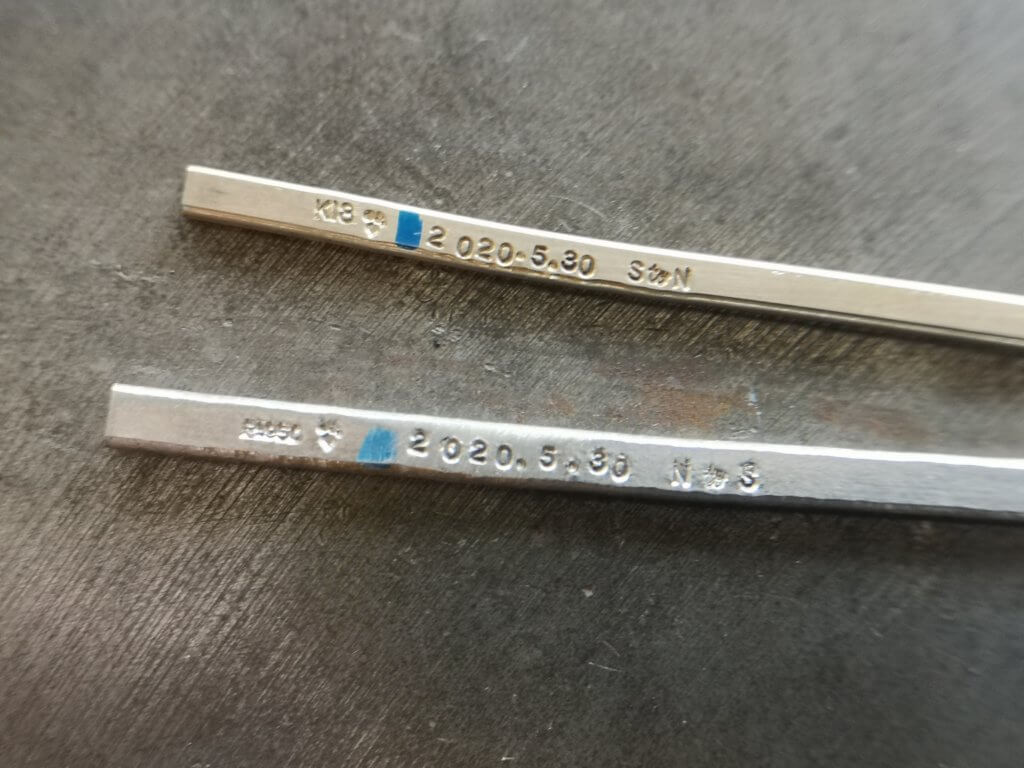 A message to M-san:
Thank you for choosing MITUBACI as your wedding jeweler! We are very happy to be part of your life journey. Please feel free to enjoy complimentary after-sales cleaning services. We look forward to seeing you again!
***
For more information about hammered wedding bands, please read the following article:
*This article is published with the consensus of the customers.
Customer Review: Handmade Wedding Bands—Hammered and Plain Textures