Ring details:
・18k yellow gold 2.5mm width with matte and frost textures
Mr and Mrs Y from Saitama opted for matching 18k yellow wedding bands. Sangenjaya is a place that holds fond memories for the couple, and they happen to chance upon MITUBACI on the Internet!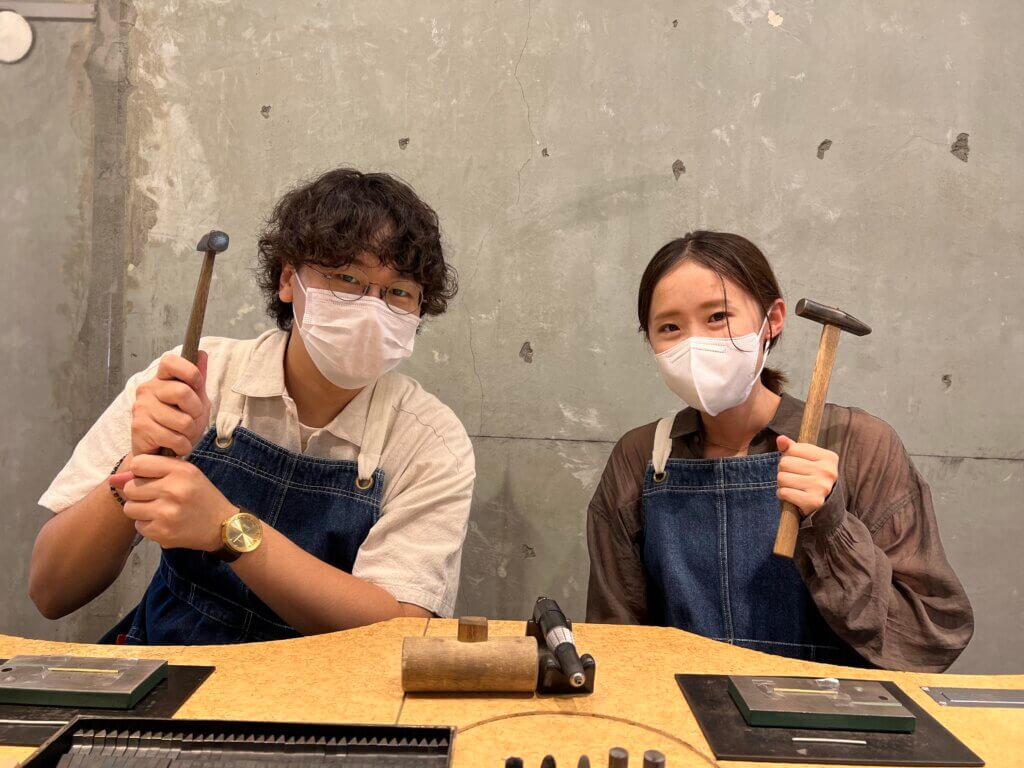 Apron is on and all ready!
Soldering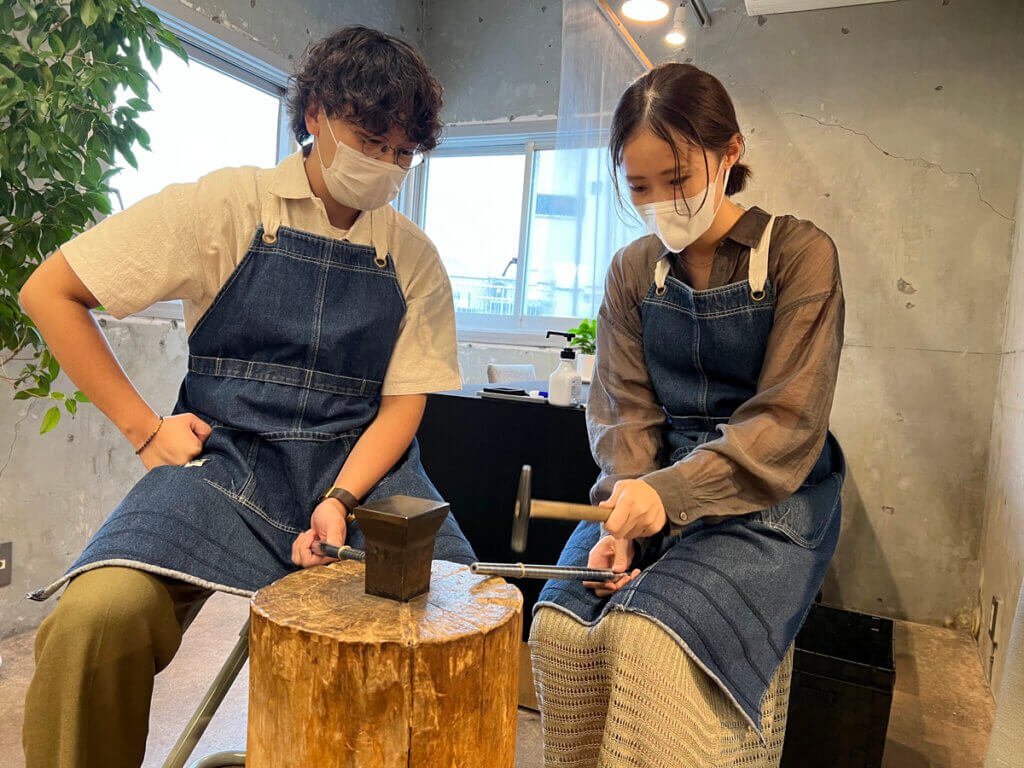 Applying frost textures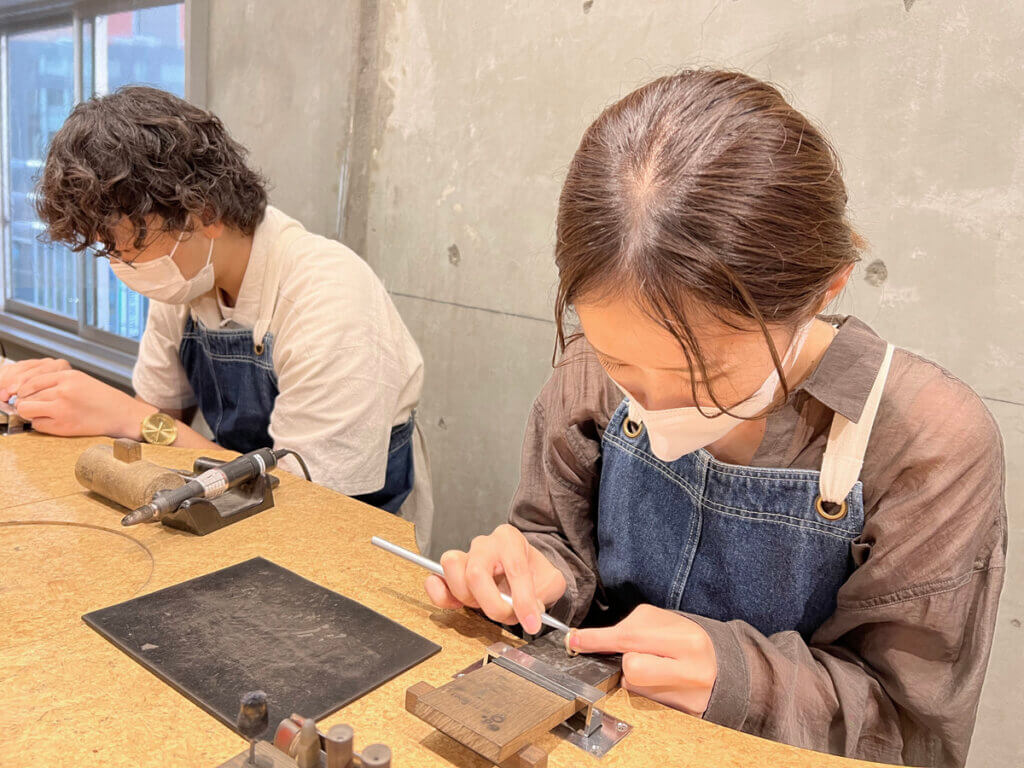 Applying finishing touches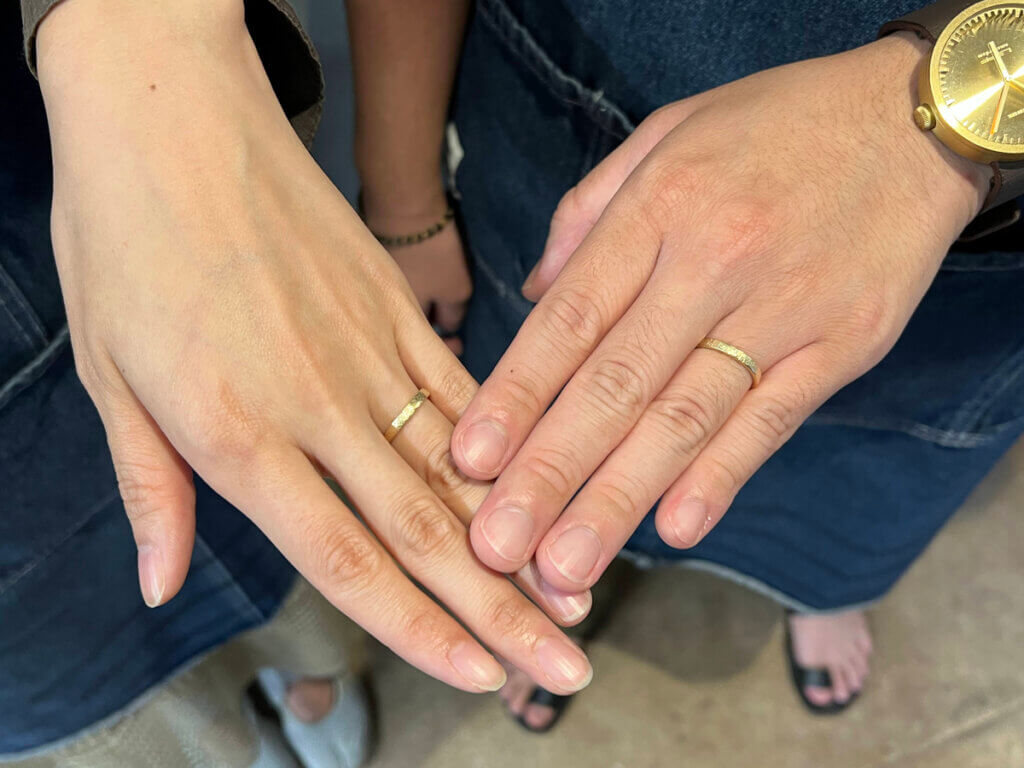 And voilà!
Here's what they have to say in a survey:
---
☆I feel more confident and safe being able to make our jewelry with the craftsman. I am very satisfied with the quality and could not believe it was handmade. Thank you!
☆I enjoyed myself throughout the whole process. Careful explanations were given and the finished product was satisfactory. This experience has become a fond memory. Thank you very much.
---
Thank you for visiting, and we hope to see you again!
We hope to see you again.
*This article is published with the consensus of the customers.
Customer Review: 18k Matte Yellow Gold Handmade Wedding Bands