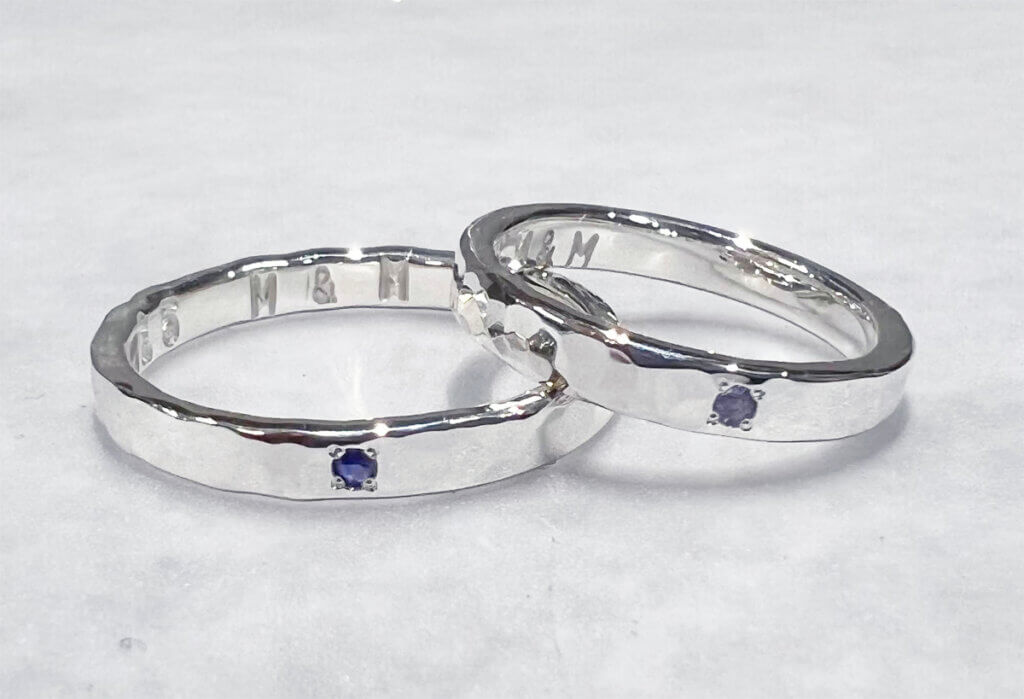 Ring details:
Left: 2.8mm width silver band with hammered texture and blue sapphire
Right: 2.8mm width 925 silver band with hammered texture and tanzanite
---
Introducing this lovely couple's silver rings.
They had visited us on their date.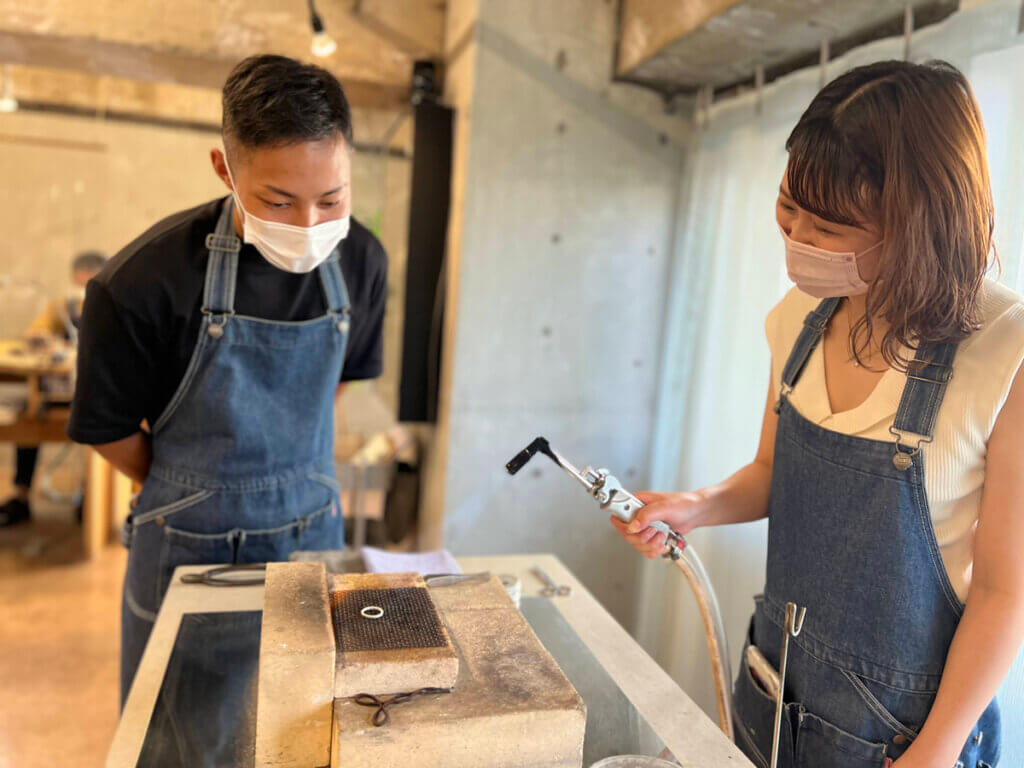 Below is their comment on their workshop experience:
---
I was nervous at first as it was my first time making a ring. However, under the artisan's careful guidance, the end product turned out really well. The staff also helped to take a lot of photos during the process, making today a memorable one. Thank you very much.
We made hammered pair rings. The artisan looked out for us throughout the entire process, and I had a lot of fun making the ring. I would definitely like to come again.
---
Thank you for visiting, and we hope to see you again!
Customer Review: Silver Pair Rings with Birthstone