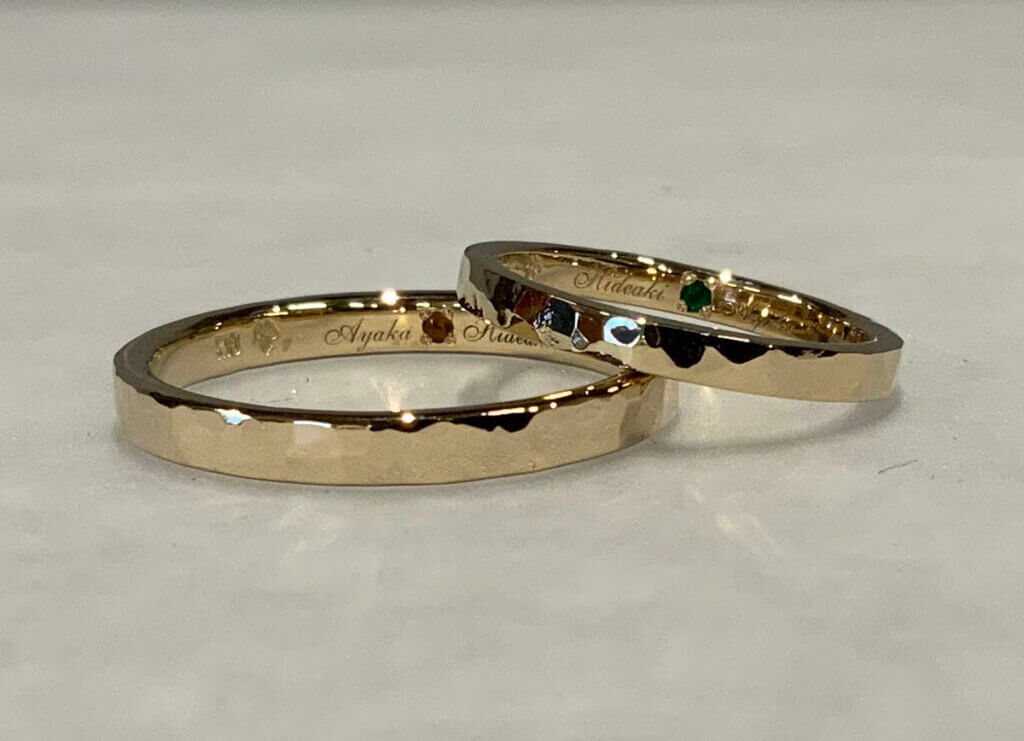 Ring details:
Left: 2.5mm width 18k champagne gold ring with hammered texture and laser engraving (citrine)
Right: 2.0mm width 18k champagne gold ring with hammered texture and laser engraving (emerald)
Introducing N-san from Kanagawa prefecture. This wonderful couple attended our DIY Wedding Band Workshop to make matching rings.
They had been looking around for handmade workshops when they stumbled upon us.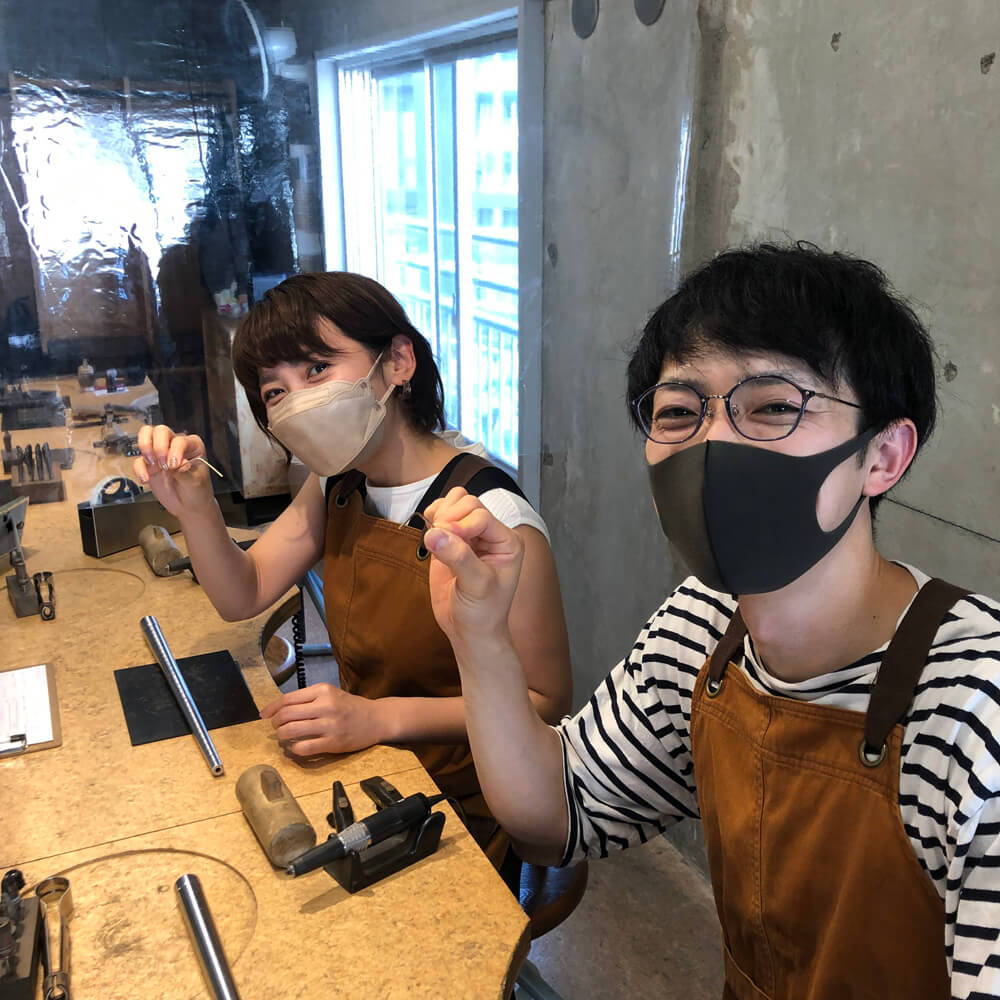 Donning matching aprons, the couple set out to work hard!
Once they had shaped their rings, they then moved on to the soldering process.
Using a burner can be quite nerve-wrecking but our artisans will carefully guide you.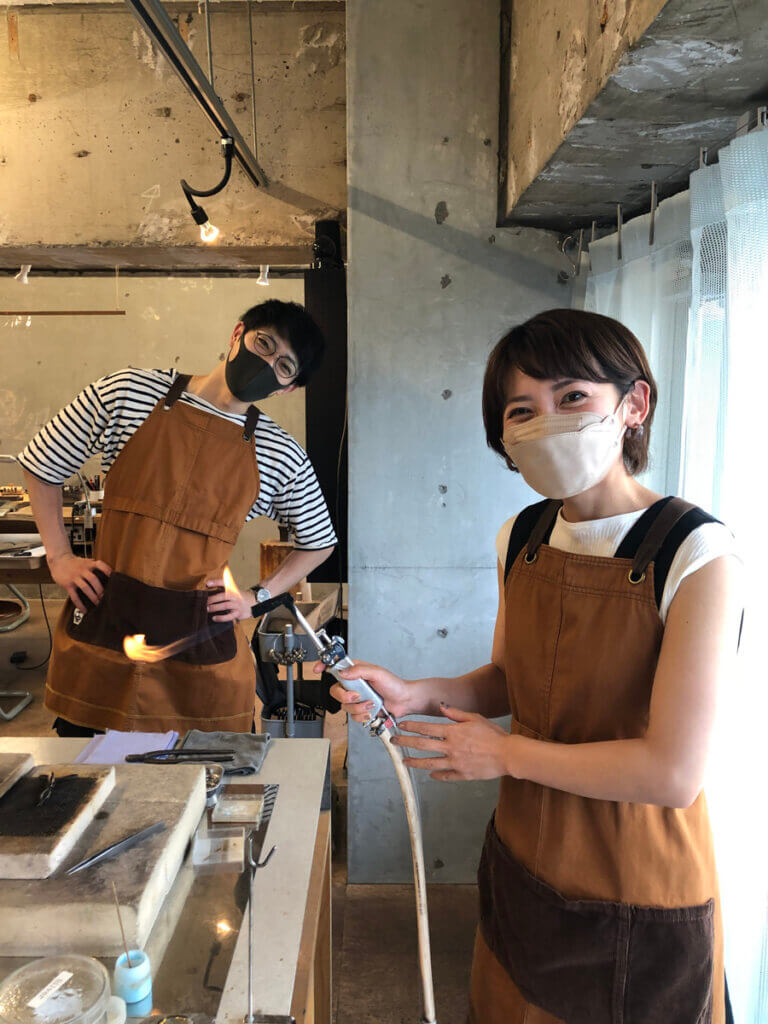 Anytime is always good for a picture.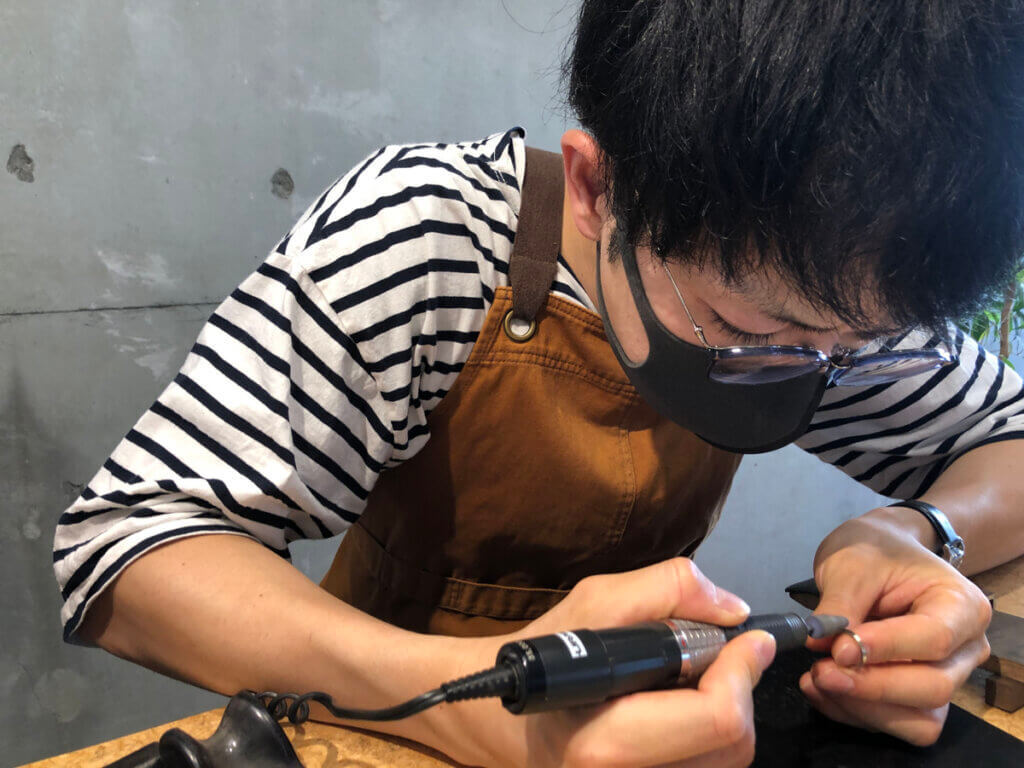 Once the ends have been joined, they then moved on to the polishing process. This is done using a rotary tool.
This process requires a lot of attention to detail to make sure the rings turn out shiny.
After that, a special type of hammer is used to add texture to the band.
Lastly, the ring is lightly polished again. With that we are done!
For those who opt for laser engraving or stone setting, the completed ring will be left with our artisans to complete.
Participants are more than welcome to try their rings on immediately.
It can be embarrassing but do put it on each other.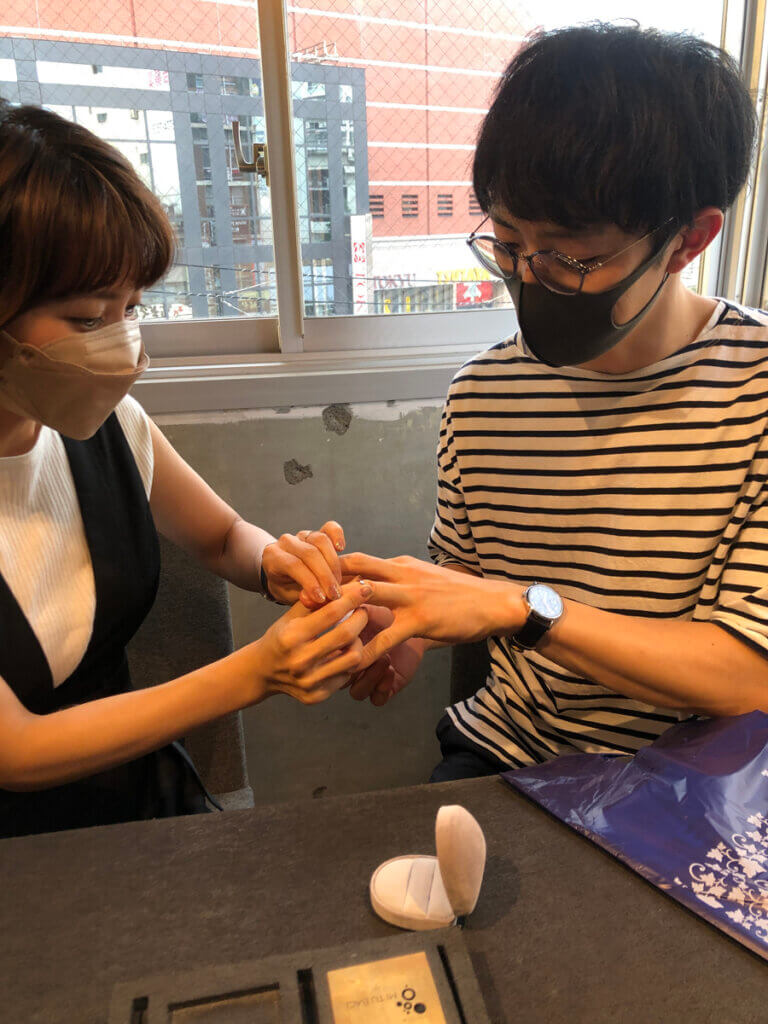 They kindly left us with a message as well.
---
Thank you for the explanation and the pleasant ambience! We enjoyed ourselves and are very satisfied with the quality of our wedding bands!
---
A message to our workshop participants:
Thank you for signing up for our handmade workshop! We are happy to hear that you've enjoyed yourselves. We look forward to seeing you again!
*This article is published with the consensus of the customers.
Customer Review: Handmade 18k Champagne Gold Wedding Bands