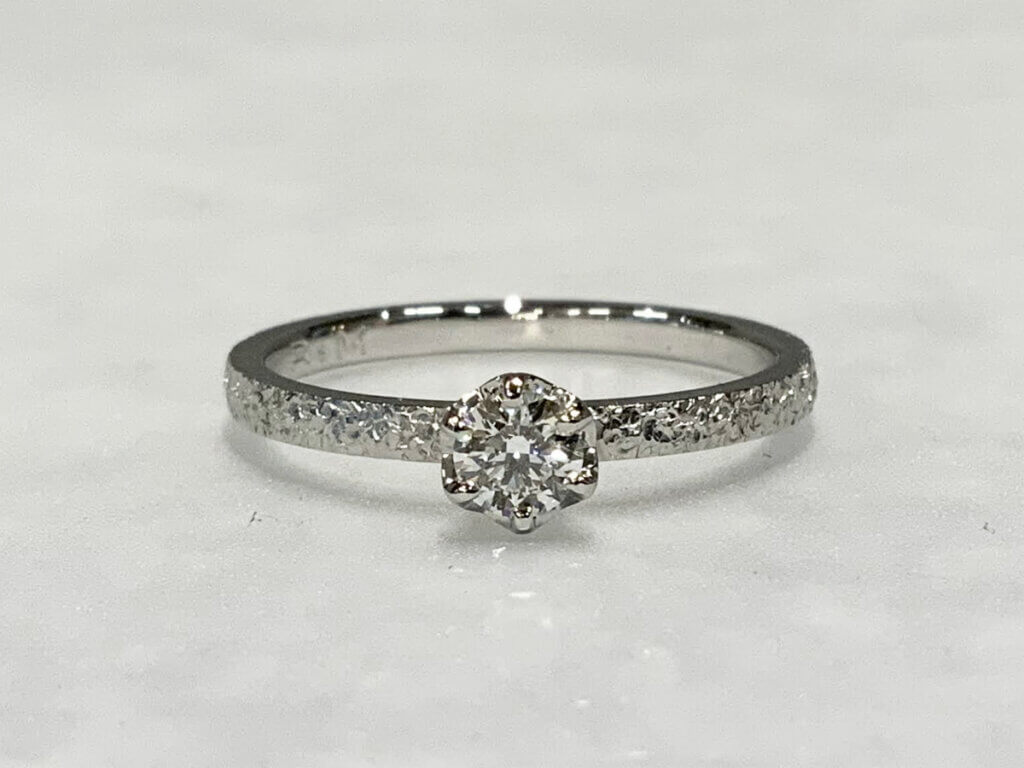 Ring details:
Platinum (Pt950) engagement ring with 0.2ct diamond, snowflake texture, and emerald (inner stone)
Introducing O-san from Kanagawa prefecture and their engagement ring workshop experience.
Most usually attend this workshop alone but there are those who attend with their partner as well!
---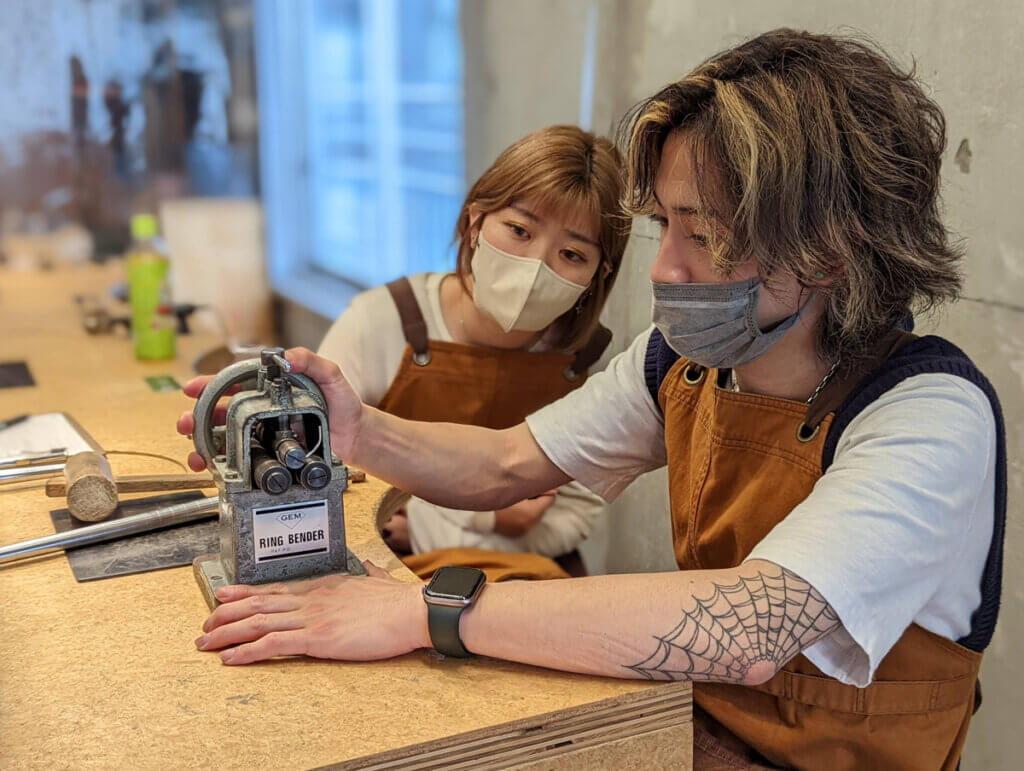 Bending the platinum strip using a ring bender.
Though it may look vintage, using the ring bender makes it easy for just about anyone to shape a ring.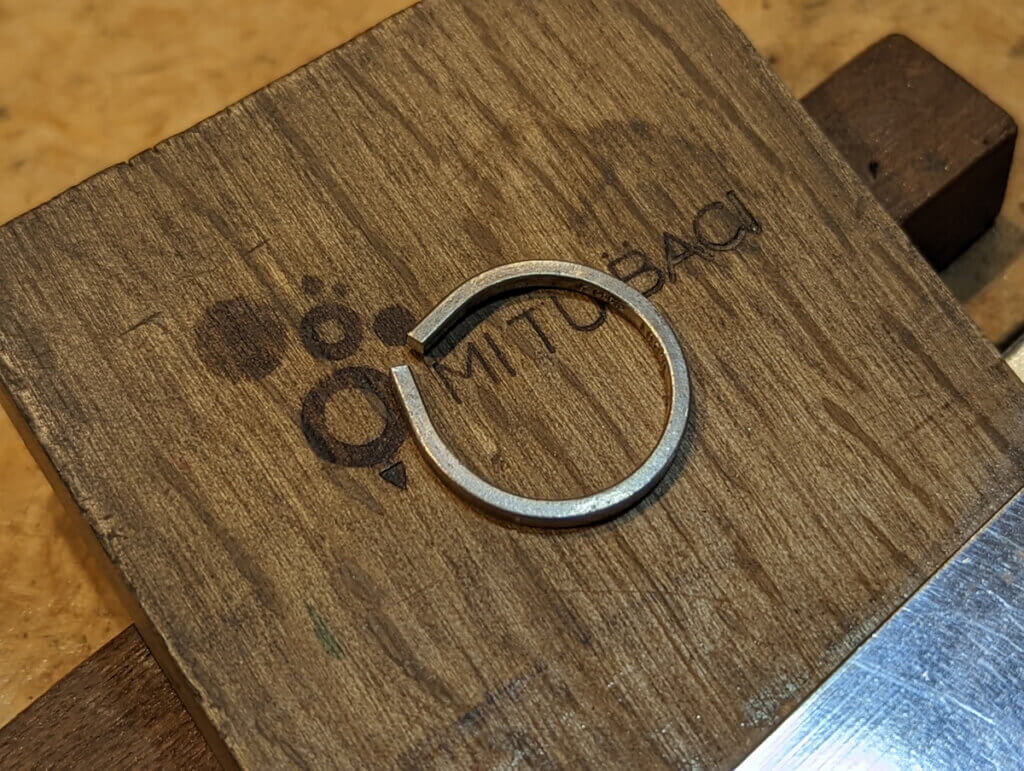 Once rounded, the ring is then soldered.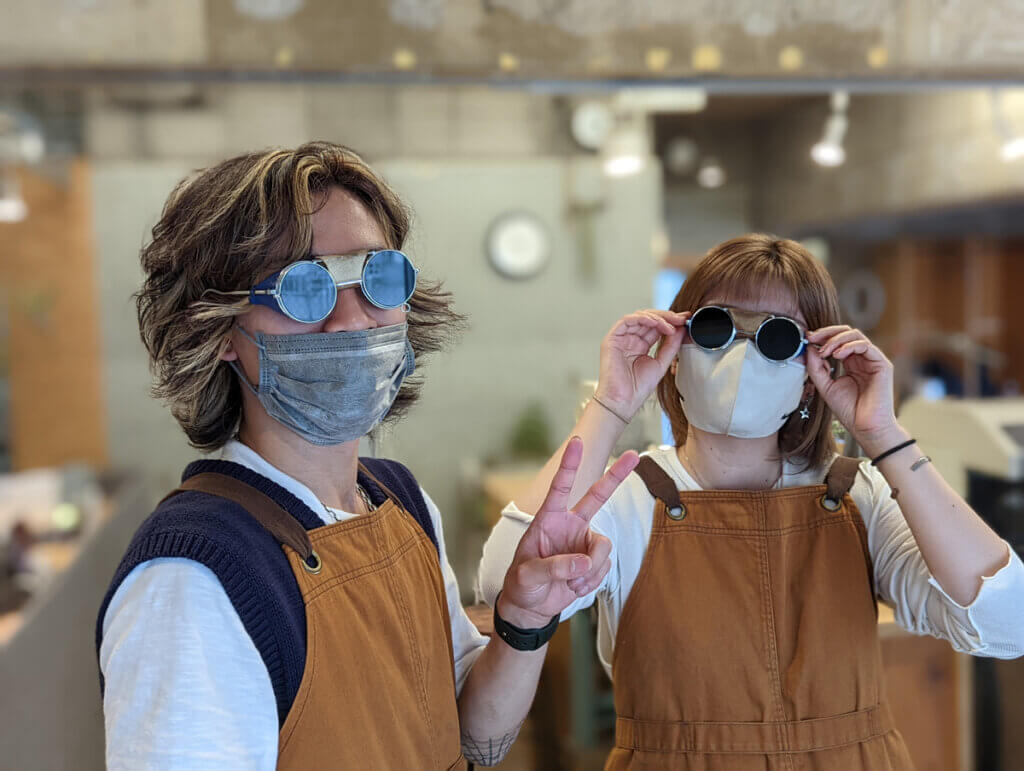 A special type of glasses is required to keep your eyes safe during the soldering process for platinum. As it requires license to handle the oxygen burner, our craftsmen will solder platinum on behalf of the workshop participants. Nonetheless, workshop participants are able to experience soldering for our 18k gold workshops!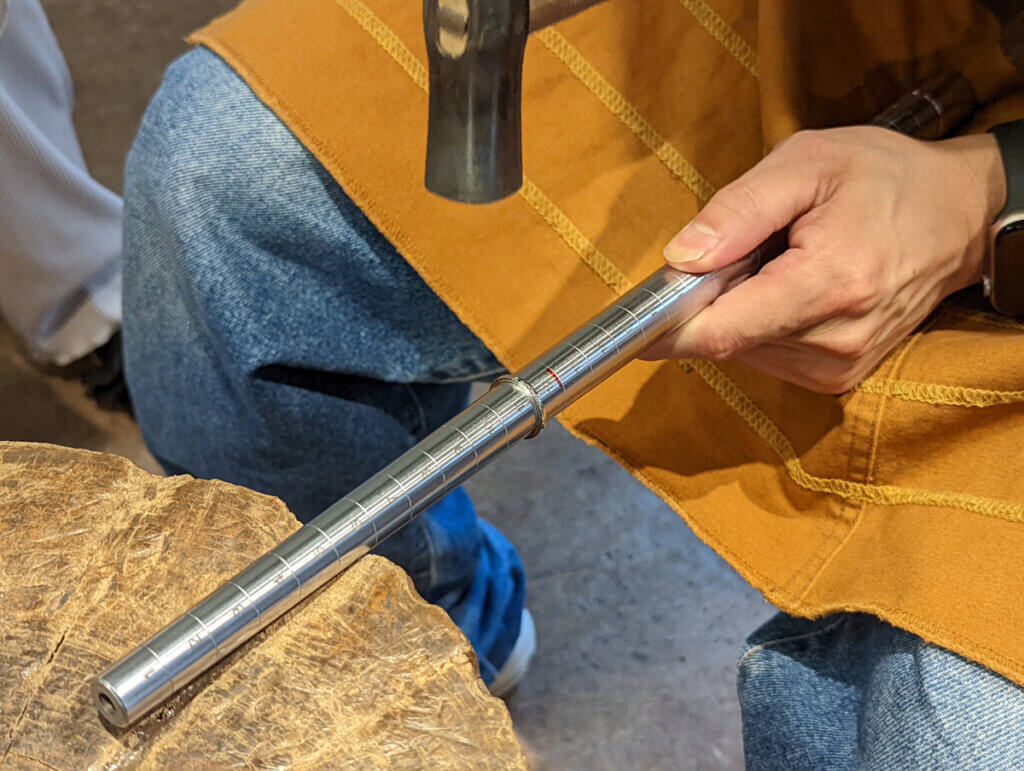 Once the soldered ring has been polished, the next step would be to add the texture.
Polishing helps the texture to come out better.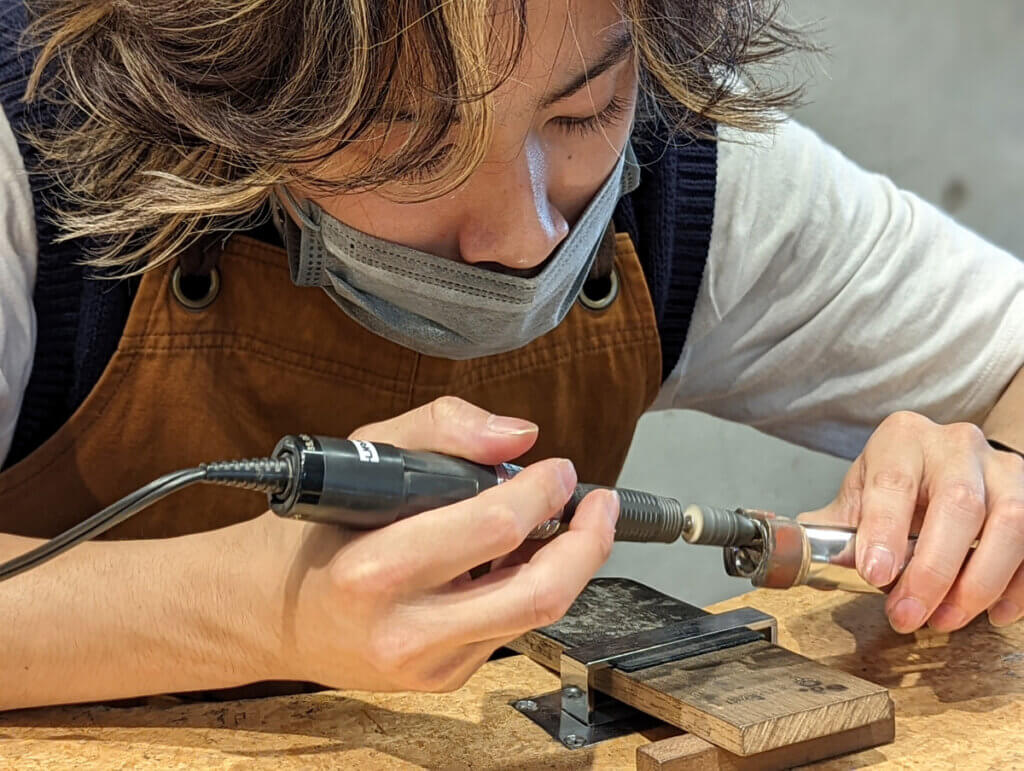 Finally, our artisans will help to set the inner stone and diamond.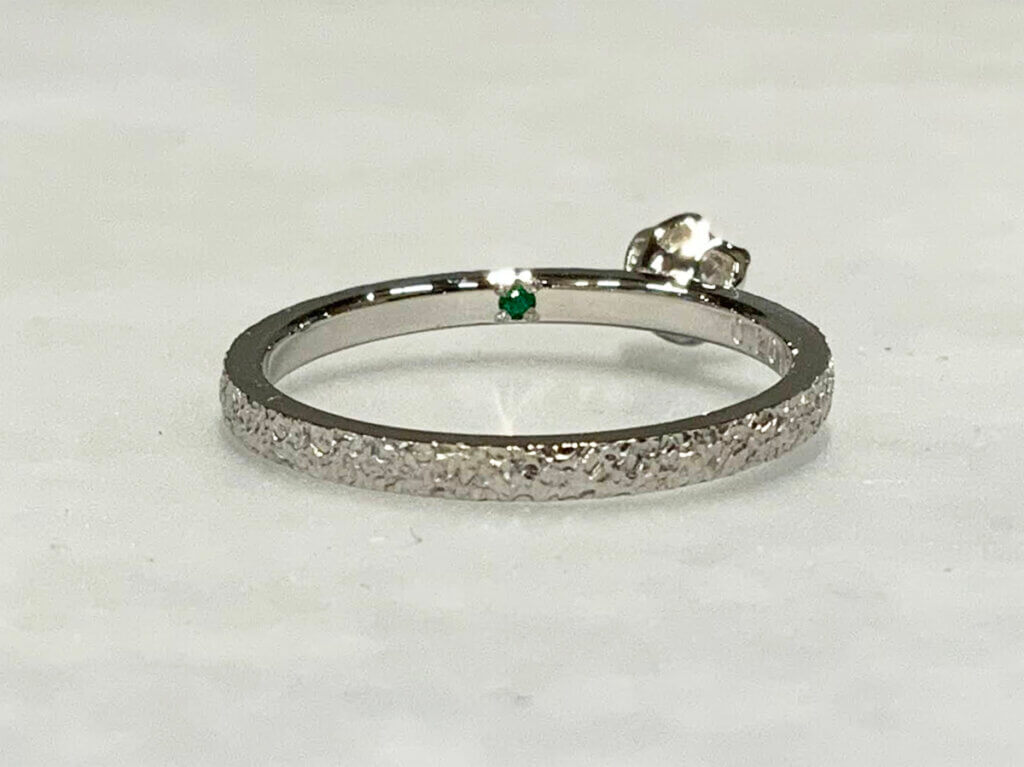 They left us a message too!
---
"We enjoyed the workshop a lot. We would definitely come by again if we have the chance! Thank you very much."
---
Thank you for visiting, and we hope to see you again!
*This article is published with the consensus of the customers.
Customer Review: Handmade Platinum Engagement Ring