⠀
A Summer Visit by a Family.
⠀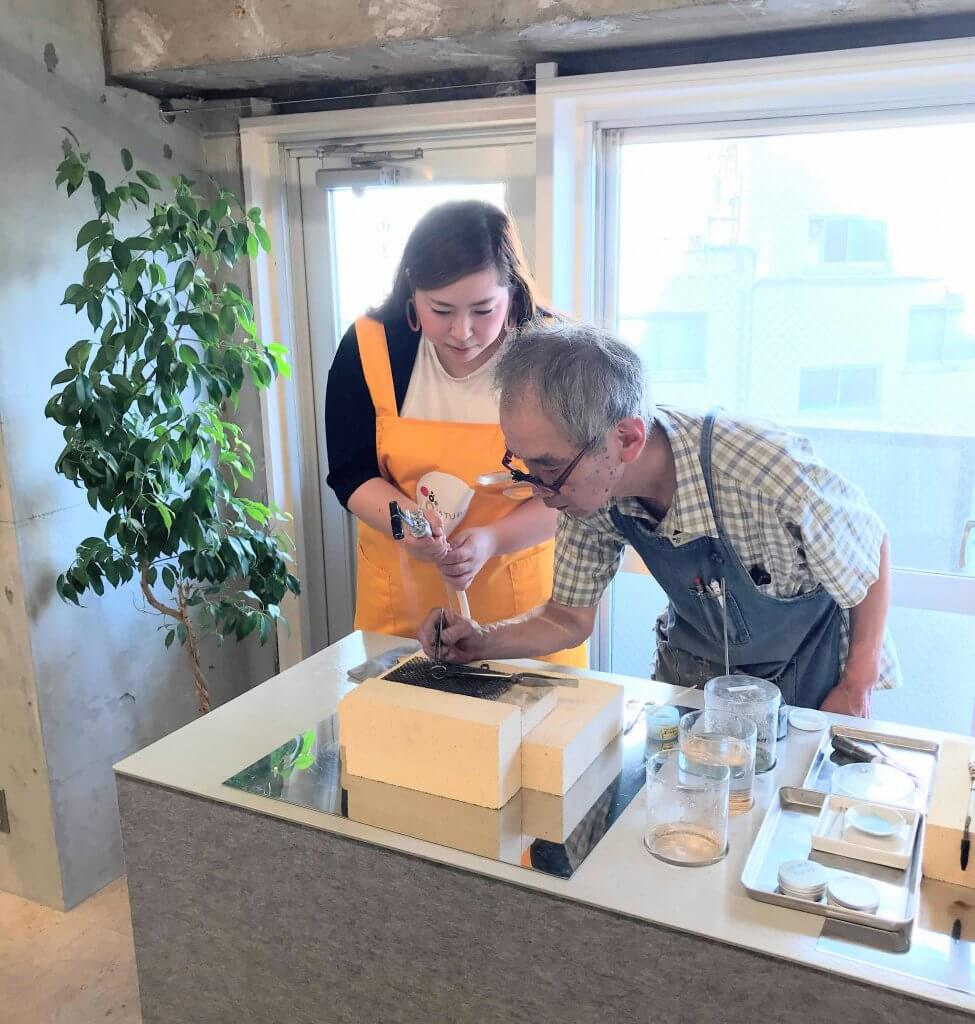 It's normal to feel nervous while handling the high temperature burner.
⠀
Together with their children, the family took turns to partake in the hammering process.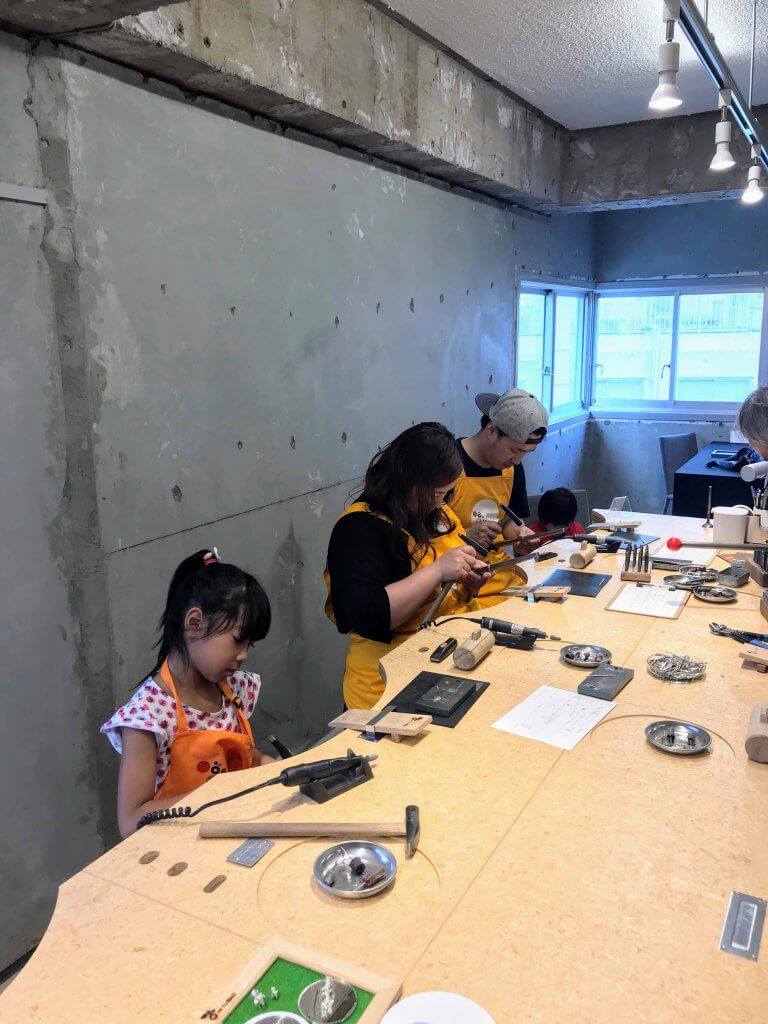 一番奥にちらっとみえている赤いシャツの、まだ1歳のR君。
⠀
And the rings are completed!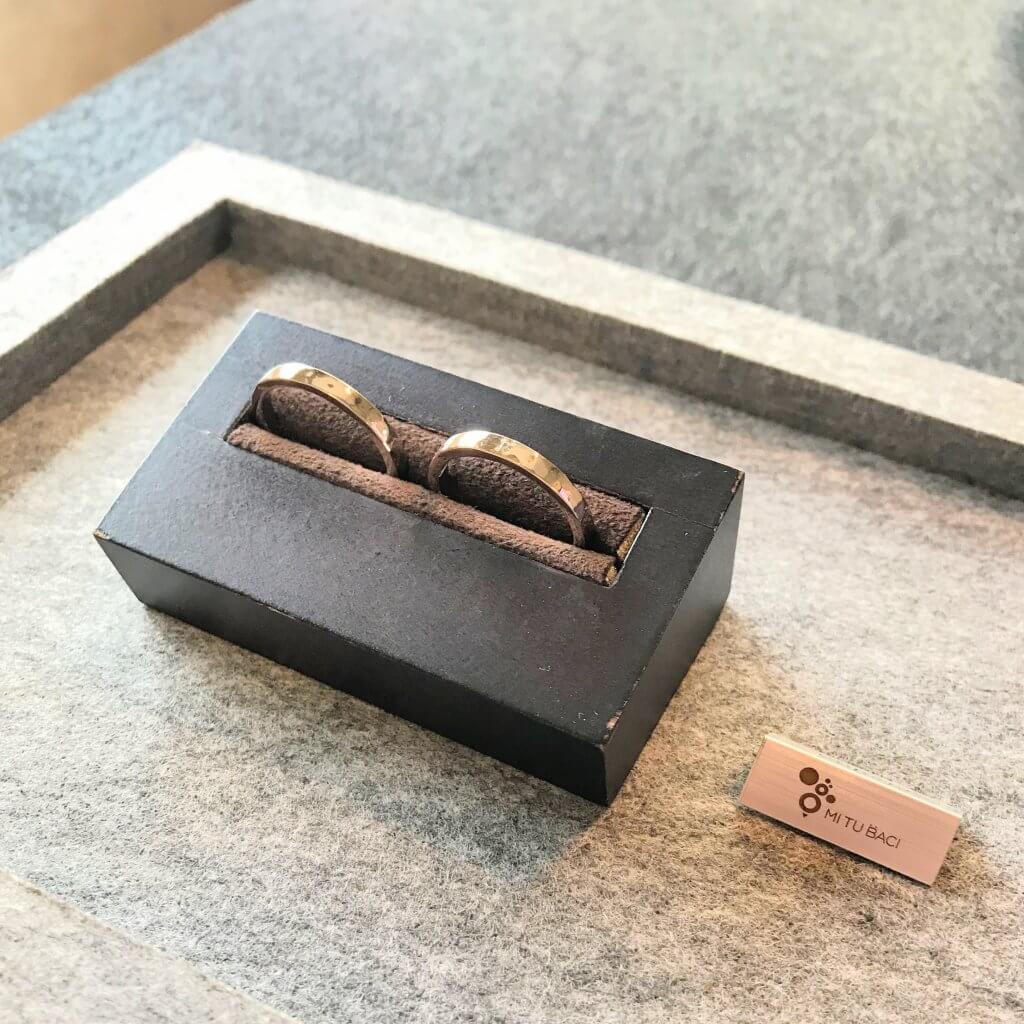 Here's what the family has to say about the workshop experience:
Q: What is most interesting about the workshop?
A: The freedom to pick designs we like, and the freedom to take pictures.
A: Being able to see the making, hear the making, and get hands-on on the entire process ♡
A: Being able to experience and create something together as a family. Thank you so much!
作る工程を見て聞いて出来て楽しくワイワイできました♡
家族で作ることができて本当にうれしかったです。
⠀
***
*This article is published with the consensus of the customers.
***
■ A message to Y-san:
Thank you for making a trip to our atelier despite the hot weather! We're very happy to hear that you've enjoyed yourselves. Please visit again on special occasions or your anniversary!
満足いただける体験をしていただけて、わたしたちもとてもうれしいです。
また記念日などにみなさまでお越しくださいませ!
______________________________________________
Thank you for reading this article! 
Our Instagram will be updated every now and then, so please stay tuned!



______________________________________________
To make an appointment, please click on the "Book Now" button below:
If you're looking more jewelry workshops, you may wish to visit MITUBACI for more information.
Customer Review: Handmade Jewelry with Family