Ring details:
Platinum 950 with 0.1 carat diamond, snowflake texture, and machine engraving.
---
Mr. T, who made silver rings with us previously, visited us again to make his engagement ring!
Given that jewelry making is usually a one-time experience for many, we are very happy to have repeat customers!
The ring metal is first rounded before engraving with the engraving machine. The engraving machine is a vintage-looking device that requires manual adjustment and hand-eye coordination.
(While customers often use the ring bender to shape thier rings, our craftsmen usually round them with a mandrel and mallet!)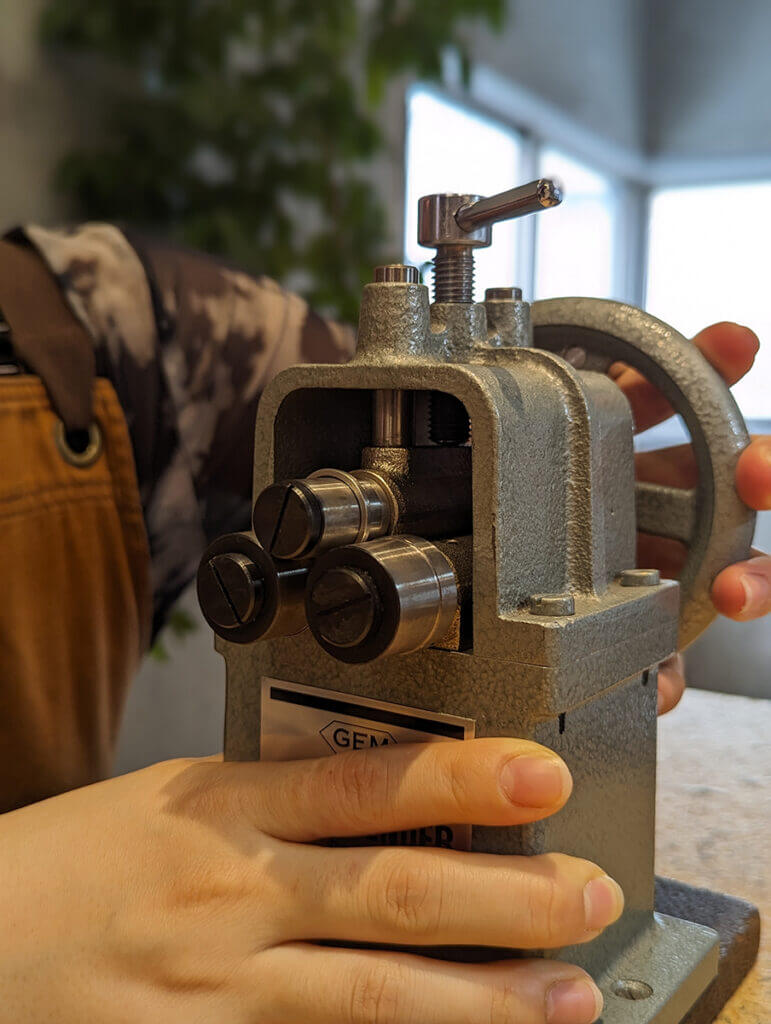 As soldering platinum requires a license, our craftsmen will carry out the task. You need to put on protective glasses if you wish to observe the process!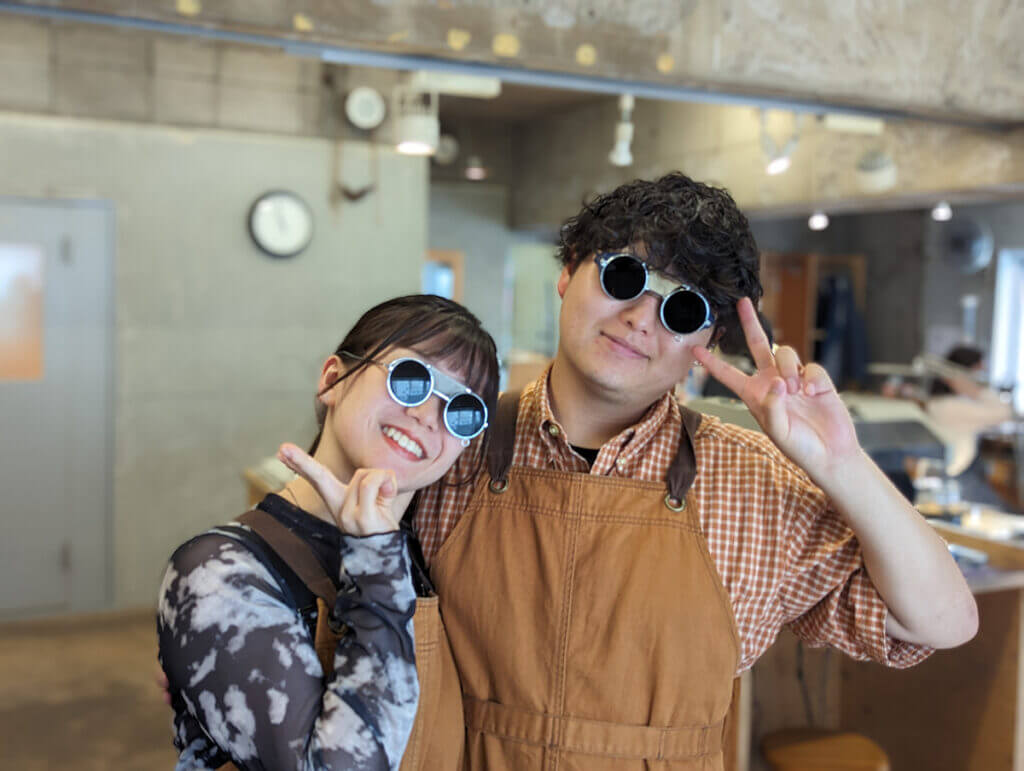 After soldering comes polishing and texturing.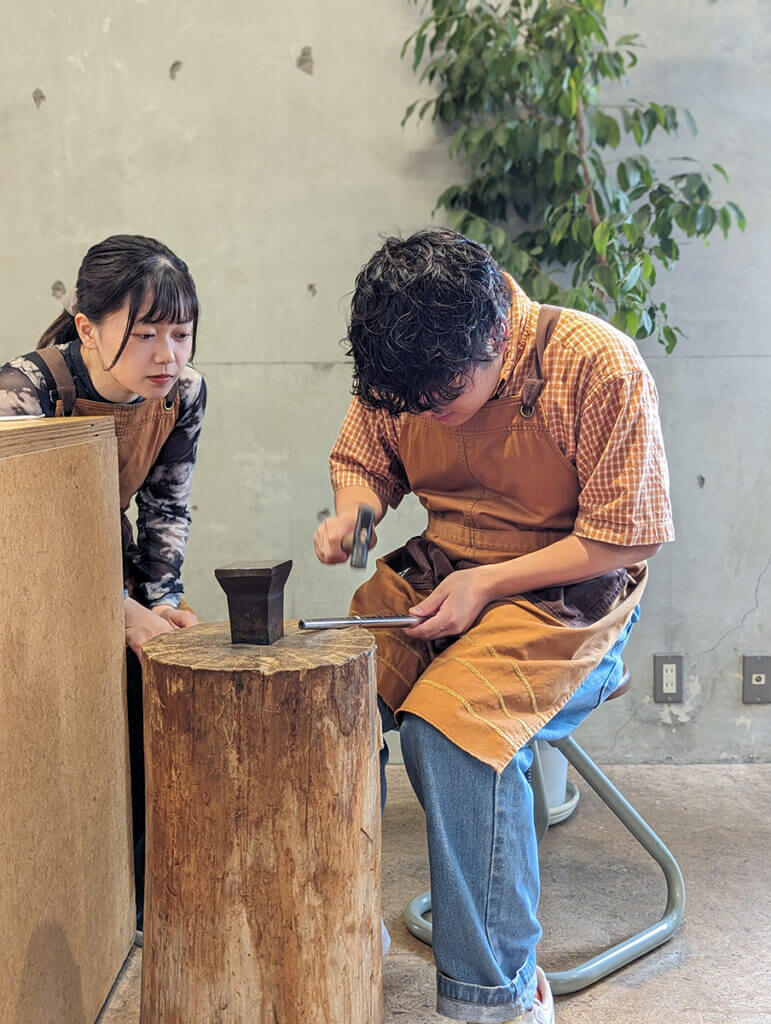 After texturing, the base ring is completed with a light polish.
Now comes the center stone setting. Stone setting takes about 1.5hours to complete. While waiting, you may wish to go for a meal or explore the area!
And here is the completed ring!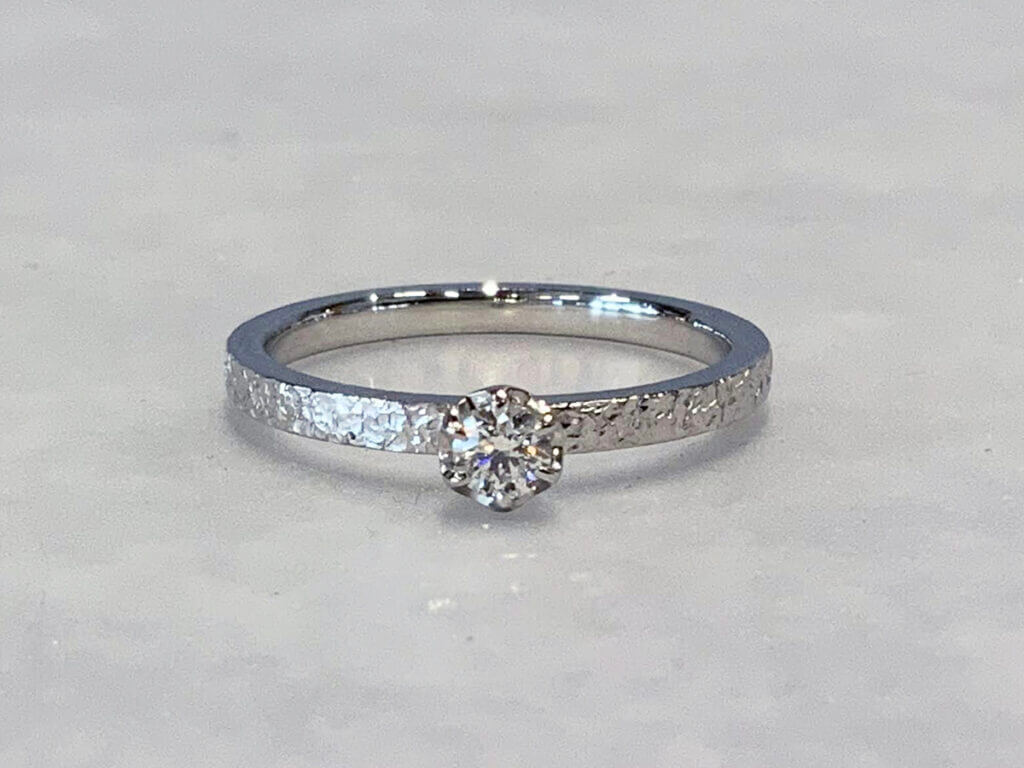 The completed ring is not only beautiful but also easy-to-match with everyday outfits for any occasion!
Here are their thoughts after the workshop:
---
Thank you for making it so beautiful!
The craftsman made the crucial parts beautifully! We were able to take them home the same day, which was very speedy. We truly appreciate it!
Also, thank you very much for cleaning and polishing the ring I had made before!
We will visit MITUBACI to make something again!
---
Dear Mr. T, Thank you very much for choosing MITUBACI as the jeweler for your precious engagement ring!
We are also excited to see your silver ring beautifully made!
We look forward to seeing you again!
*Permission to publish this information has been granted by the customer.
Easy-to-match platinum engagement ring