A couple of ladies came to our store the other day.
We have had female couples who have come to the store alone and had their engagement rings made for their partners, but this was the first time we had had two customers come to the store together and both have engagement rings made, so we were very excited to see them.
We had thought a lot about whether to use matching finishes or diamonds of the same size, but as a result, we both chose the texture and size of diamonds that we liked.
Both fit their outfits and moods perfectly, and I admired how well they know themselves.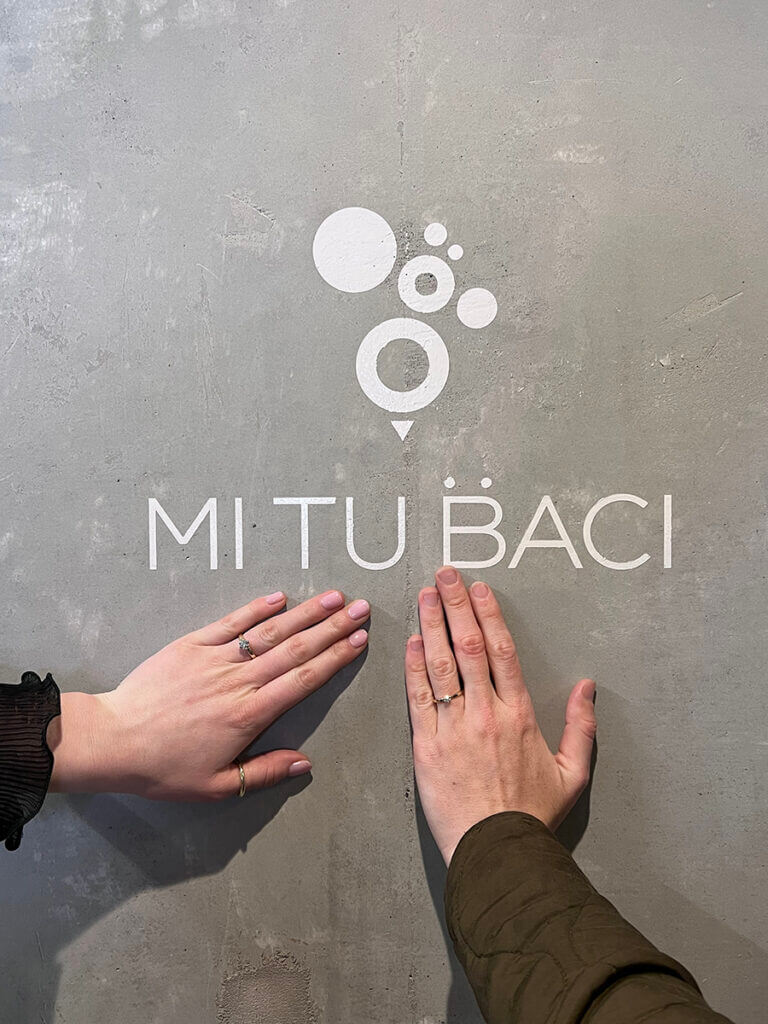 Similarly for wedding rings, at MITUBACI we have many customers who choose to have their rings made in the design and width of their choice. We want our customers to be able to use their rings for a long time, so it is of course fine for each of them to make what they like, and if they feel comfortable with matching rings, they are free to decide to make the same design as their partner.
At MITUBACI, we want to recommend rings that will satisfy you, so please feel free to contact us if you have any problems or concerns.
Engagement rings for female couples