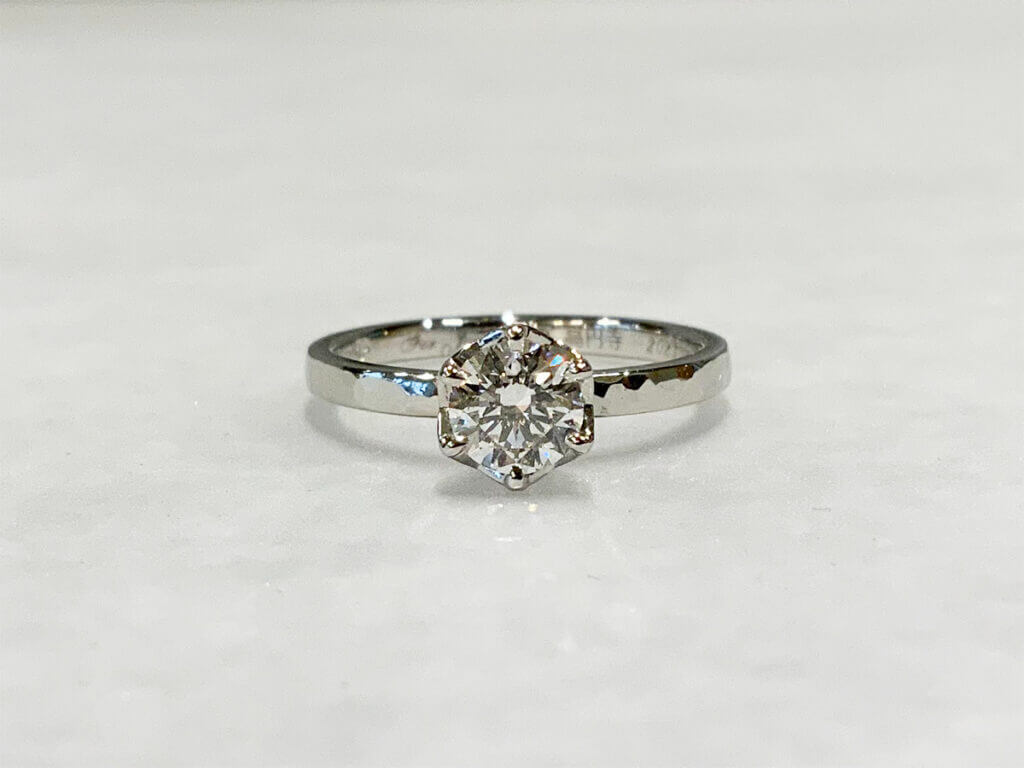 Ring details:
Platinum 950, 0.5 carat diamond, hammered texture, and laser engraving.
Mr. J., a French working in Japan, came to our atelier without telling his partner.
He opted for laser engraving because he wanted to engrave something meaningful to him in Japanese.
For laser engraving, the workshop usually starts with rounding the ring. (For metal stamping, it usually starts with engraving.)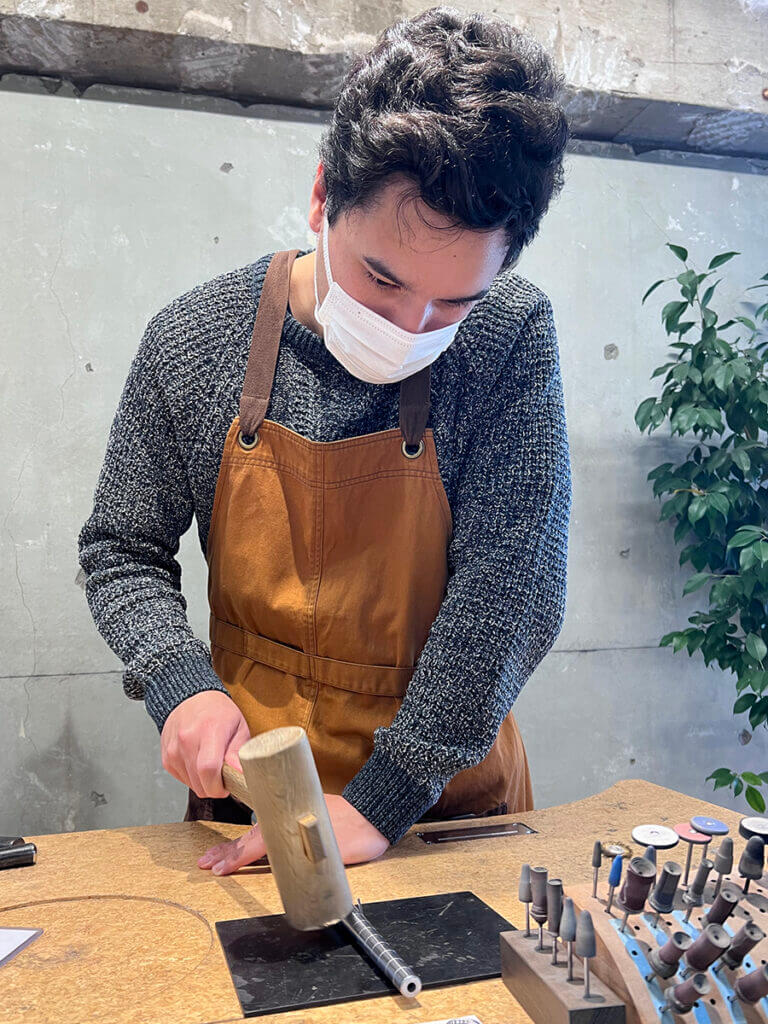 The rounded ring is then soldered. A license is required to wield the oxygen torch for soldering, so our artisan will carry out this process.
Nonetheless, you may observe the whole process up close!
After soldering, polishing and texturing takes place.
In this case, a hammer with a rounded tip is used.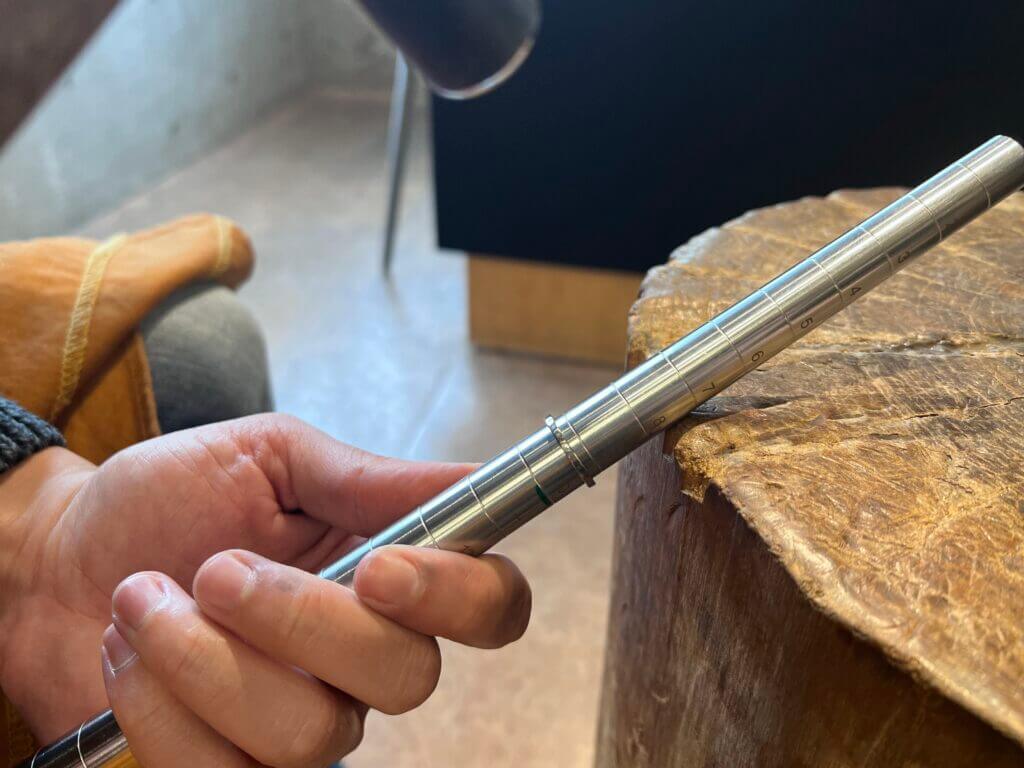 The surfaces are lightly polished once more.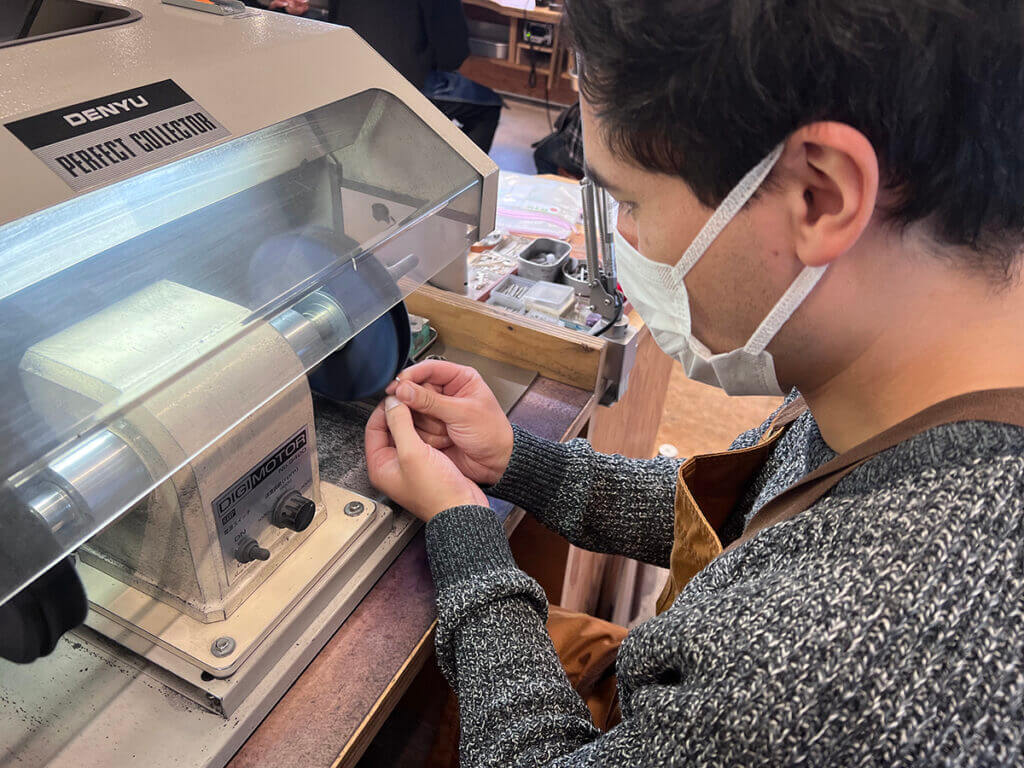 Finally, the diamonds are set by a craftsman on the ring that has been made up to this point.
It will take about 1.5 to 2 hours, during which time you will go out for lunch.
This time, it is completed with further laser engraving!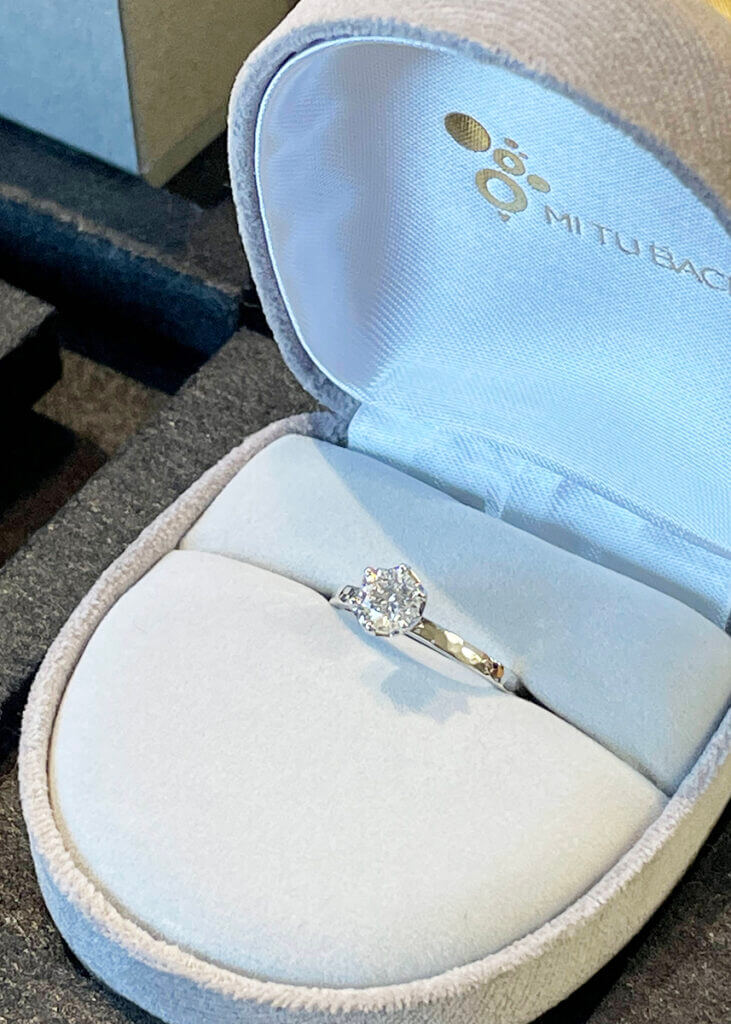 A beautiful engagement ring was created!
Mr. J proposed later in the day and his partner said yes! Congratulations ♡♡♡♡♡♡♡♡♡♡♡♡!
He contacted us to let us know that the proposal was a success and that we can use the photos as well. I am very happy.
Mr. J, we look forward to seeing you and your partner at our next visit.
*Permission to publish this information has been granted by the customer.
Don't tell her about this surprise engagement ring!