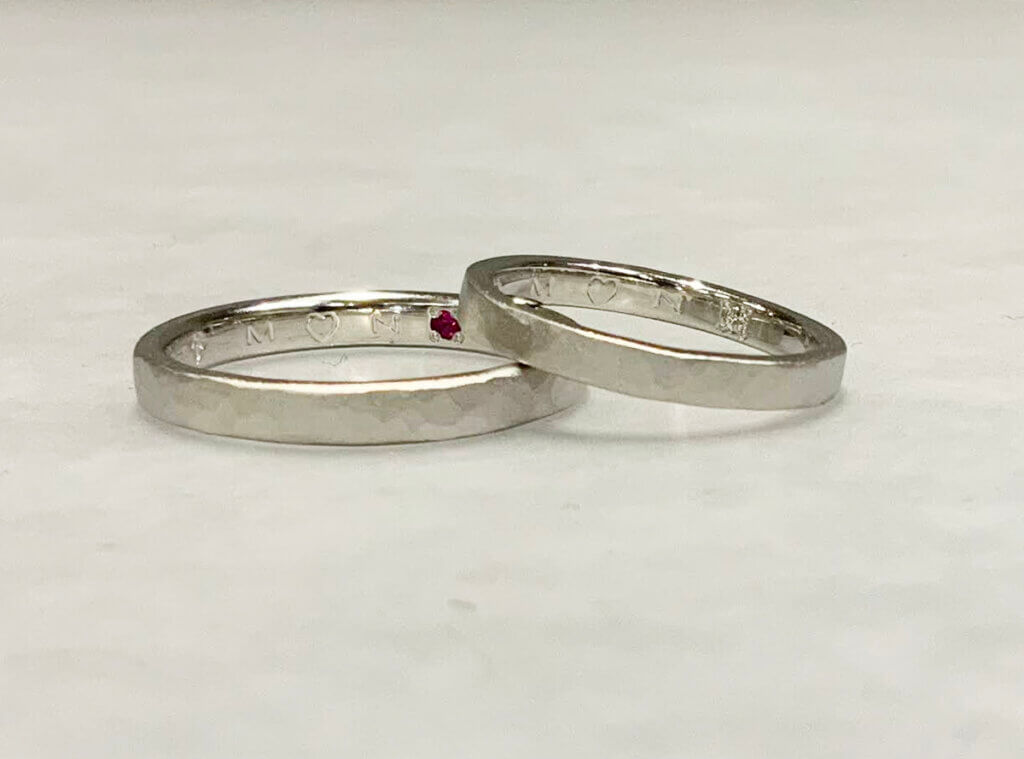 Ring details:
Pt950 platinum (2.5mm) hammered and blasted + ruby, machine engraved
Pt950 platinum (2.0mm) hammered and blasted + diamonds, machine engraved
We would like to introduce Mr. C who came from Canada.
Before he came to Japan, he had inquired about the engraving by e-mail.
They chose machine engraving after hesitating between laser engraving and machine engraving.
It was very cute that he said that he was not confident enough to type by himself.
At MITUBACI, we practice on silver boards before the show.
You can practice and then change to machine engraving (done by a craftsman), so don't be too scared to give it a try!
For more information on machine engraving of engravings, please see this article.
Machine carving is also very popular because of its rustic feel.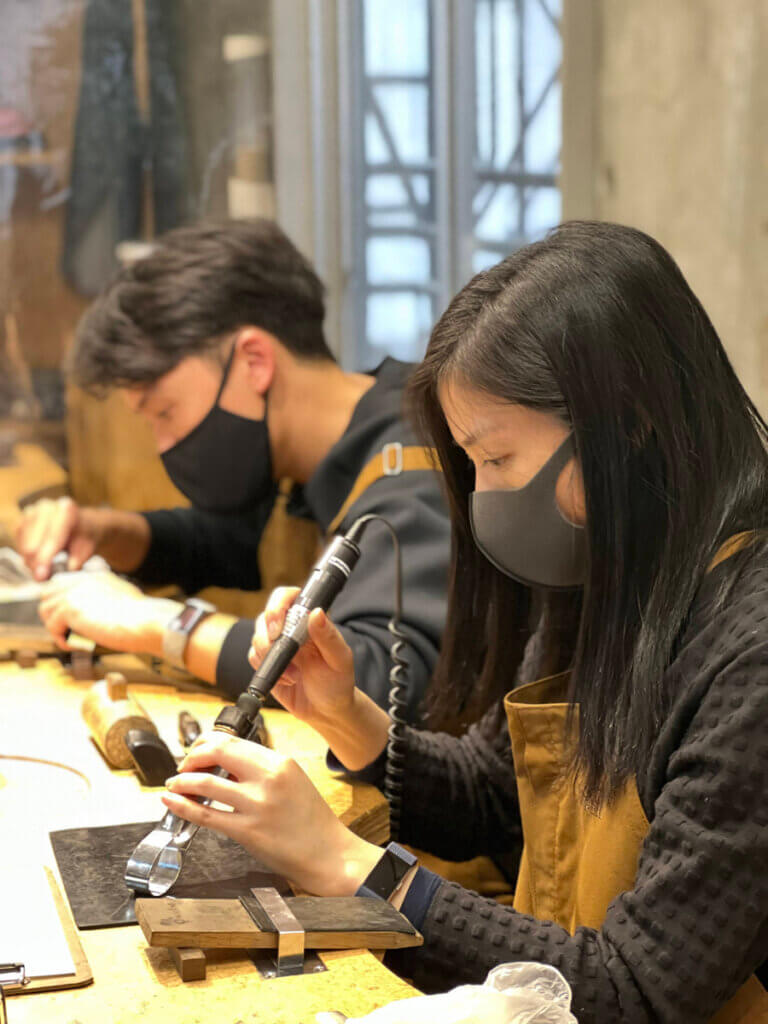 They also did a great job polishing the inside.
We also received feedback after the workshop.
---
Tell us more about your workshop experiences and areas we can improve on.
It's awesome!
Tell us the item(s) you have made and leave a message for your artisan in-charge.
We made wedding bands. (platinum, hammered, matte)
Very enjoyable experience overall!
Thank you for visiting us, Mr. C. We are glad to hear that you will be visiting Hokkaido during your trip, and we wish you a safe trip.
And when you come back to visit us in Japan, please stop by MITUBACI!
*This article is published with the consensus of the customers.
[Customer's Voice] Introducing a customer from Canada.