Introducing K-san's wedding bands.
Ring details:
Left: 3.0mm width Platinum950 with plain texture and peridot (secret stone)
Right: 2.0mm width Platinum950 with plain texture and emerald (secret stone)
Simple handmade platinum wedding bands.
This couple took into consideration the balance of the ring and the size of their hands and fingers before deciding on their ring width.
The couple picked the ghost and gingerbread metal stamps that we had released for Halloween and Christmas respectively as their engraving details.
K-san managed to beautifully and ingeniously engrave the gingerbread man onto the ring.
They are so adorable!
Popular engravings like the ghost engraving are still available for use even after our Halloween event has ended, so do give them a try!
Read more about our Christmas metal stamps here
◇Message for our artisans: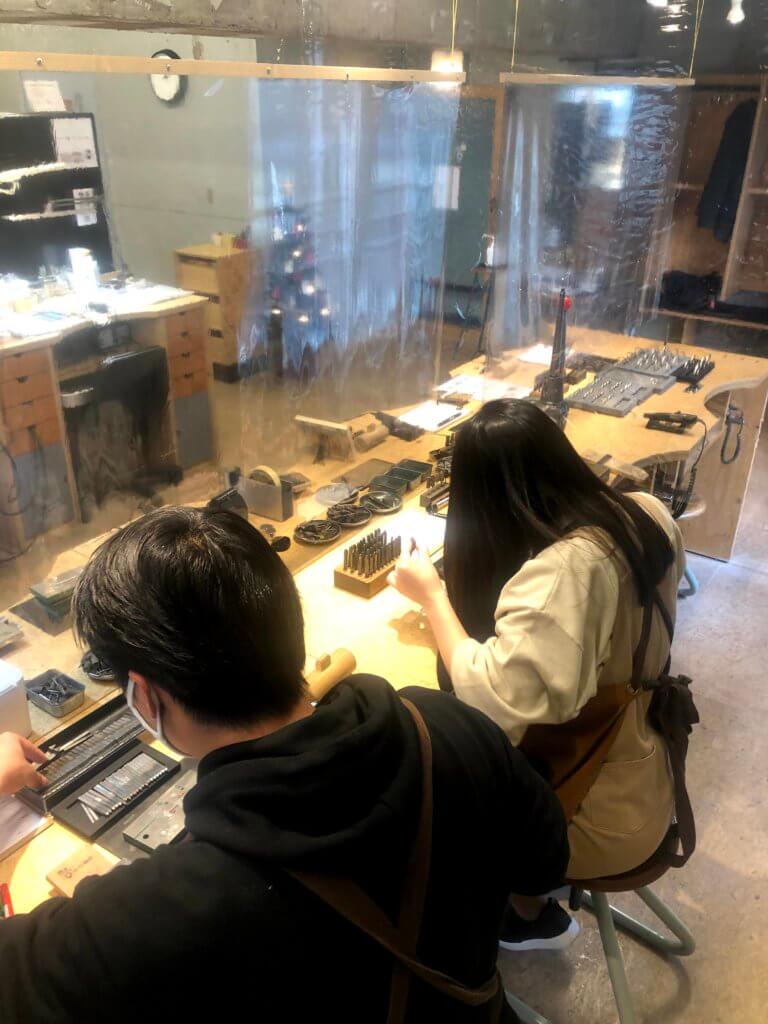 ***
We are very glad that you enjoyed the workshop. Do come by again!
*This article is published with the consensus of the customers.
Customer Review: Choosing the perfect fit