Ring details:
Pt950 platinum lathe turning + hammering
K18 pink gold lathe turning + hammering + diamonds
We would like to introduce Mr. and Mrs. H. Mrs. H came from Kyushu.
The engraving is a hand stamping engraving, which is done by yourself.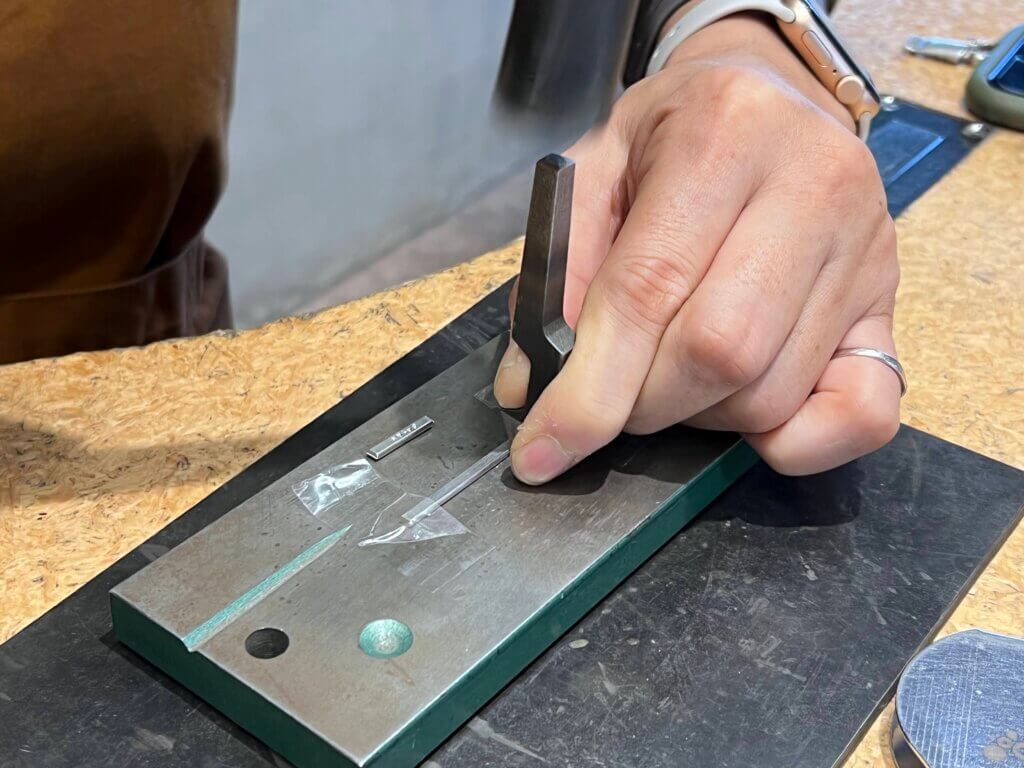 The customer wanted a rounded hammered surface, so we used a lathe to remove the corners before hammering.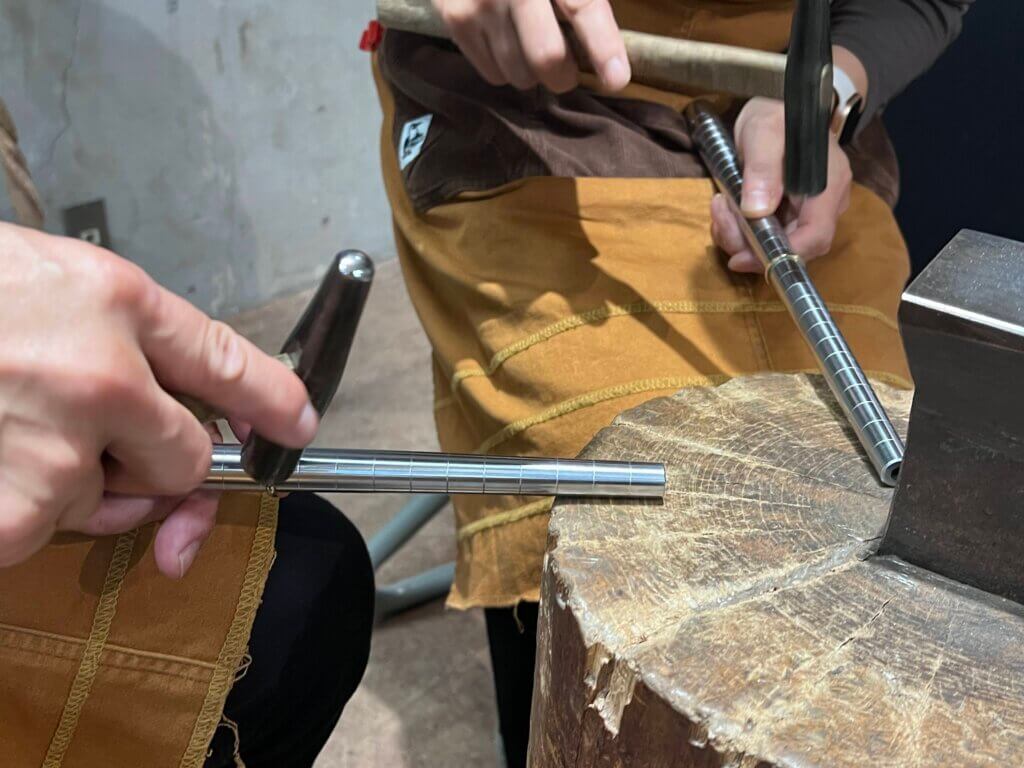 After the final touches are made, the diamond is set by a craftsman.
We also appreciate your cooperation in filling out the survey.
<Testimonials
The craftsman's explanations were precise, very easy to understand, and very motivating to produce, and he was a brilliant producer, flexibly responding to our sudden ideas and leading us to completion. The welding, polishing, and tapping, the thrill of the gradual completion, the sense of unity and security with the craftsmen, all these moments will remain in my memory intensely. I thank you from the bottom of my heart. Thank you very much.
---
Mrs. H, thank you very much for visiting us as well. We strongly remember your wife's story about your connection with bees and how you said, "There is only MITUBACI (to make)".
Maintenance is always free, so please come back and visit us both again!
*This article is published with the consensus of the customers.
[Customer's Voice] Hammered pattern on a ring rounded by a lathe, handmade wedding band