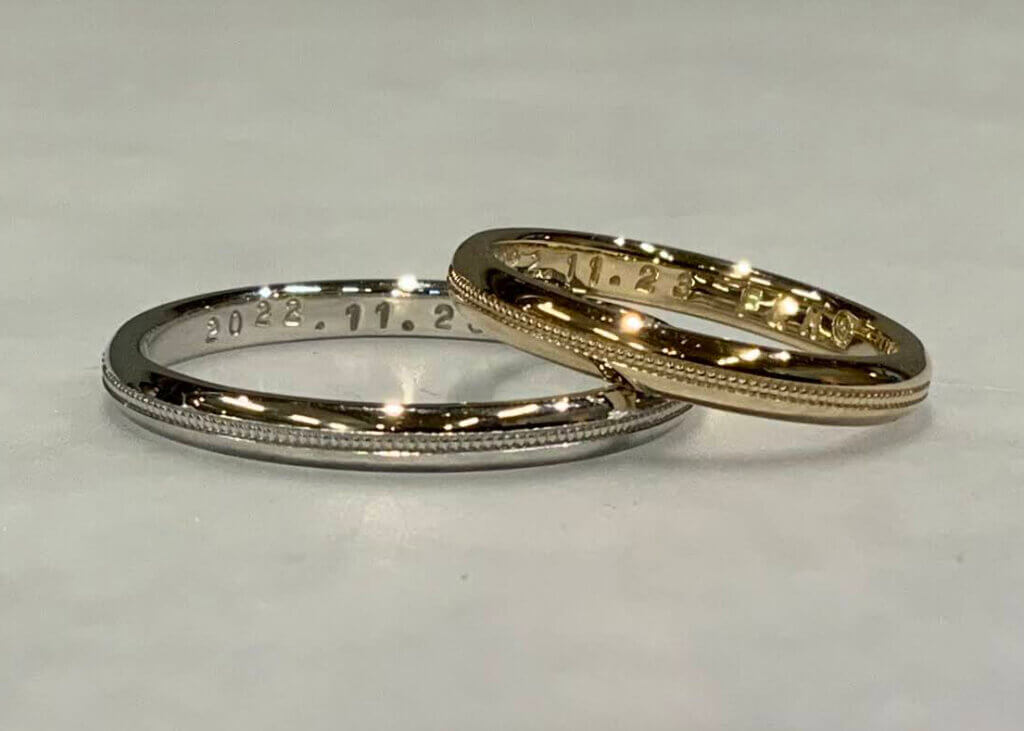 Ring details:
Pt950 platinum (2.5mm) center mill
K18 champagne gold (2.5mm) center mill
---
Meet Mr. H, a Kanagawa Prefecture resident who created a beautiful handmade wedding band with milling in the center of the ring.
Mr. H had the impression that the engraving was difficult when he had come to us for a silver ring before, so he took the engraving process very seriously.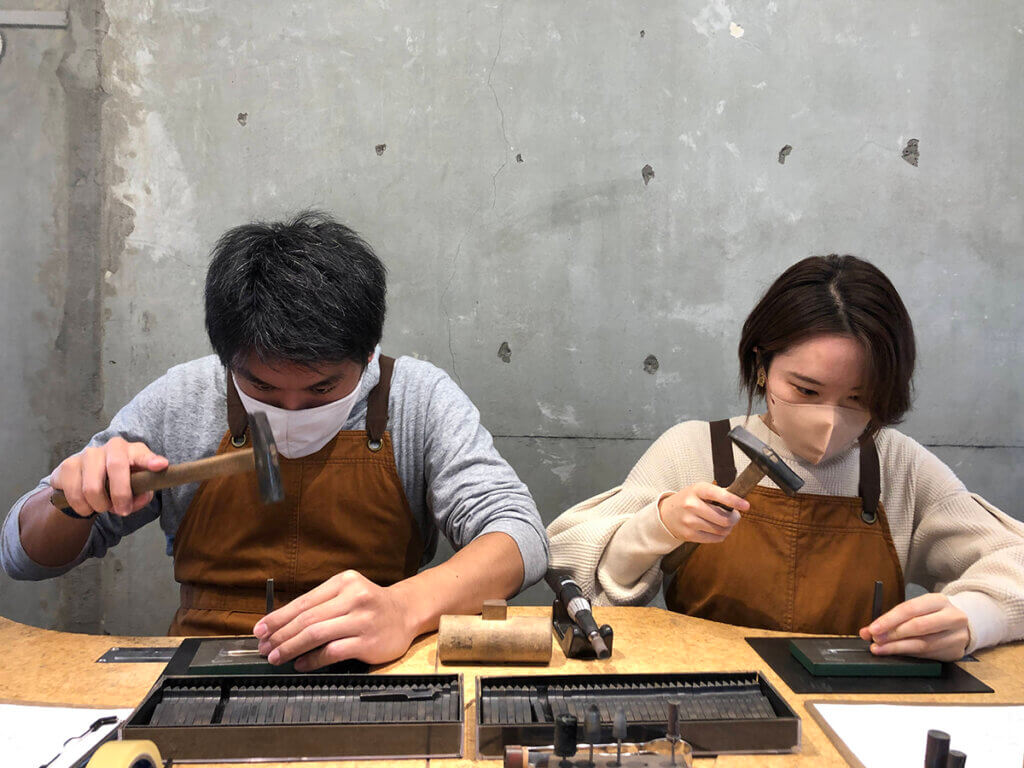 The milling lathe process is a craftsman's operation and is available for observation only.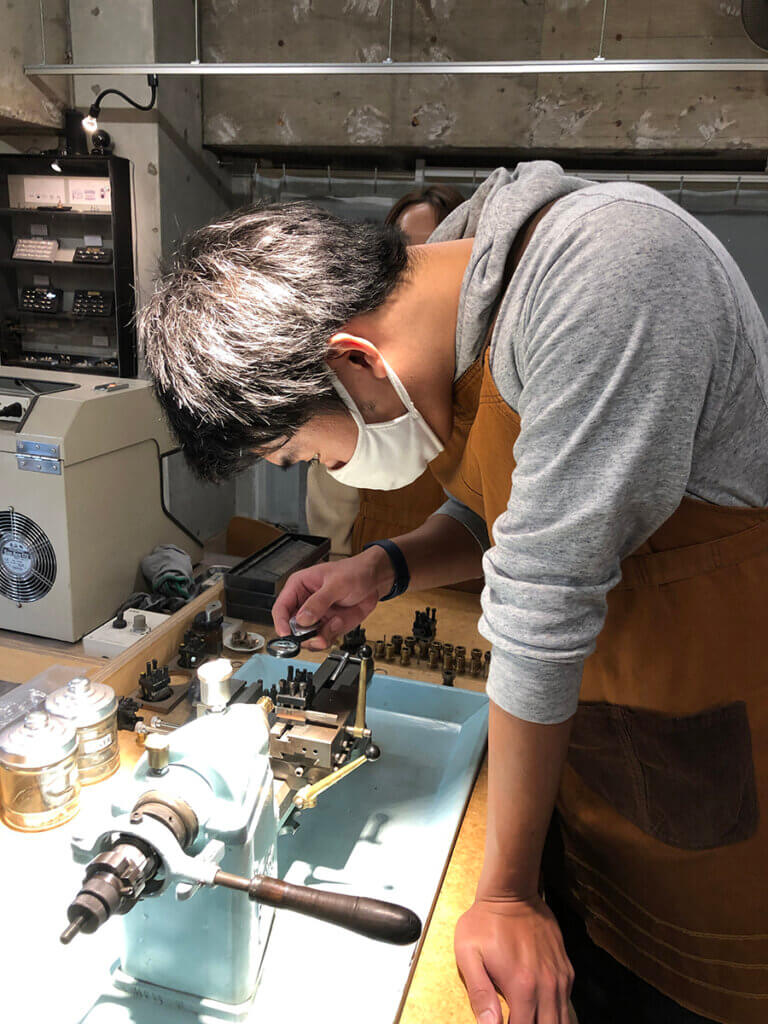 Below is their comment on their workshop experience:
---
I came here before to make a silver ring and it was so nice that I came back to make my wedding ring.
Last time, when I was leaving, the craftsman gave me a pamphlet about wedding rings, saying, "If you like, you can have another one", which left a deep impression on me. I remember I was deeply moved to think that after pair rings, the next step would be "wedding rings. This time, you created a beautiful wedding ring for me, and it became a memory that will last a lifetime. Thank you very much.
---
Dear Mr. H, thank you very much for coming to our store. We are honored when people who have had a pair of silver jewelry made come to us to have their wedding rings made, and we feel that our workshop at MITUBACI has been a part of their precious time together.
We heard that you made a hammered silver ring for us last time, and this time you made a ring with a different taste. We hope you will use both of them for a long time.
We heard that you are planning to get married next week. Congratulations on your marriage!
*This article is published with the consensus of the customers.
[Customer's Voice] Handmade wedding band with milling in the center