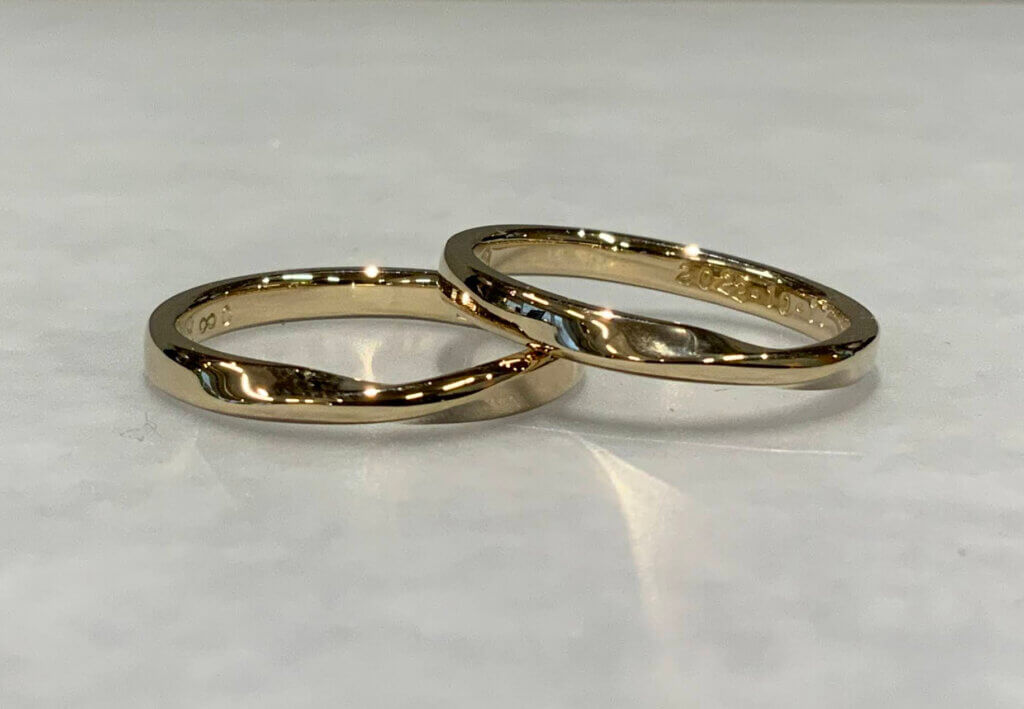 Ring details:
K18 champagne gold plain + twisted
K18 champagne gold plain + twisted
We would like to introduce Mr. and Mrs. K, an American couple who have lived in Japan for five years and speak Japanese very well.
They are married and came to us to make this ring for their 7 year anniversary. Making rings on their anniversary is a wonderful ♡♡♡♡!
The first task is engraving.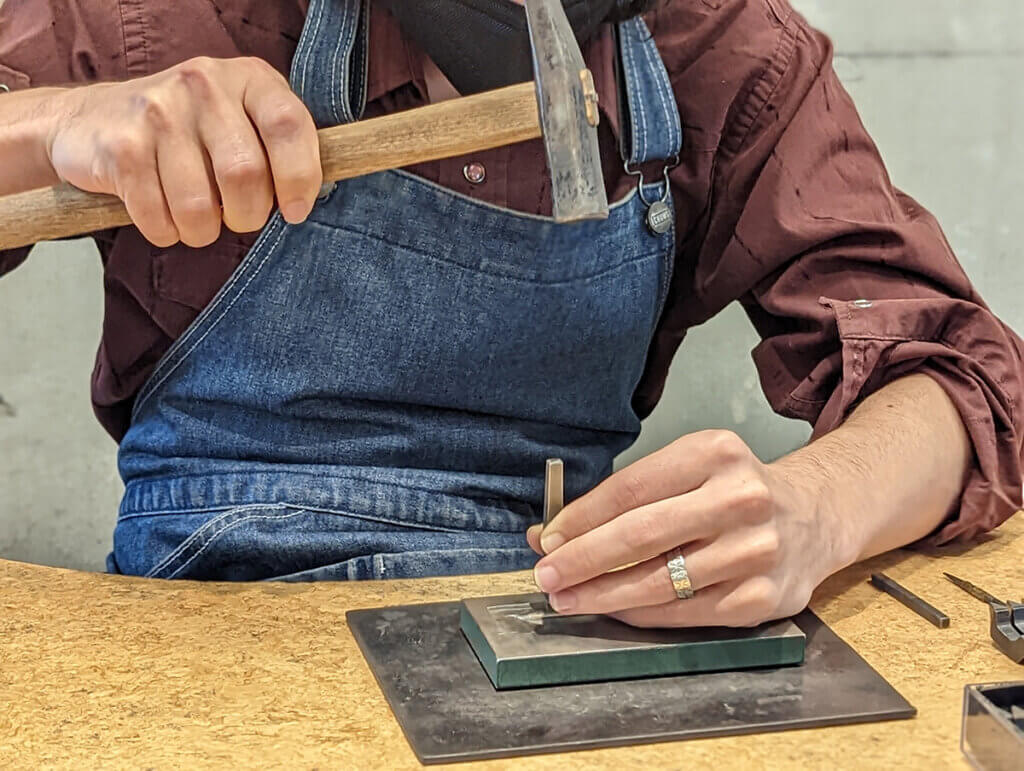 We also ask our customers to do the twist work.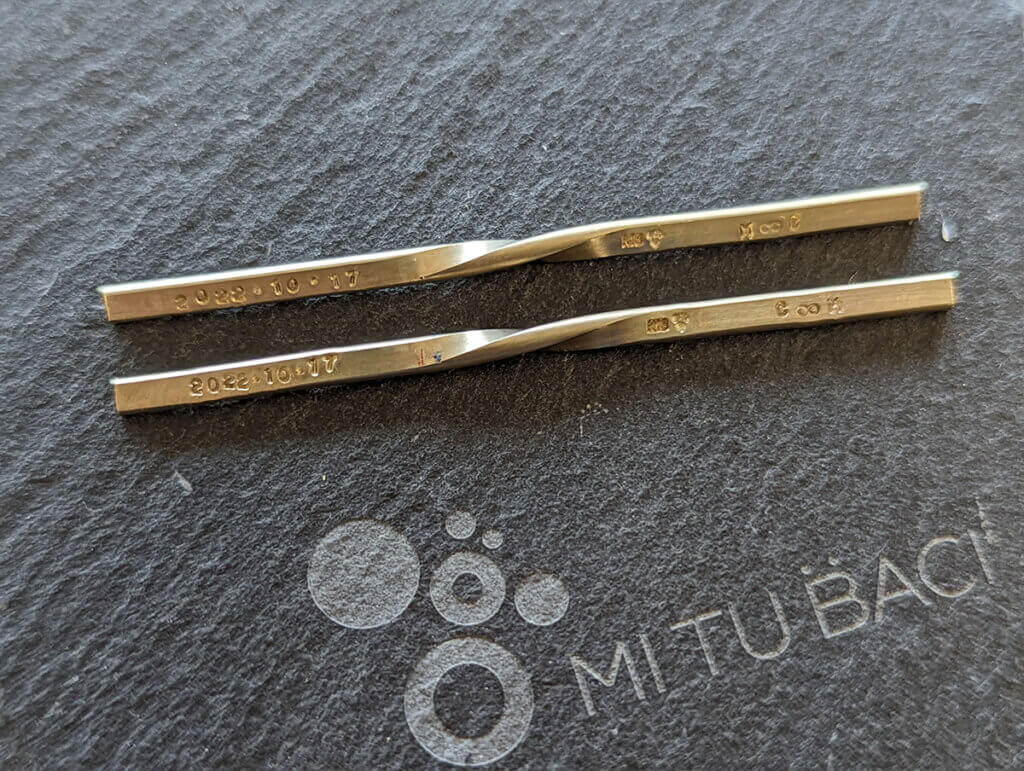 Below is their comment on their workshop experience:
---
☆Thank you so much for your kind explanation. I was able to create a one-of-a-kind ring while learning about metalworking.
Our artisan helped us to put a message inside the band and made sure we got good results with the hand stamping process.
Thank you Shindo-sensei for helping us to make beautiful anniversary rings!
---
Thank you very much for visiting us, Mr. K. Your wife loves to talk, and Shindo, who was in charge of the project, had a great time with her. We hope you two will come visit us again.

[Customer's Voice] Handmade wedding band with a twist made of champagne gold