Ring details:
18k champagne gold with hammered texture set with 0.2ct diamond
Introducing T-san, who had attended our workshop to make a surprise engagement ring for their girlfriend.
We will be hiding their face as their girlfriend still don't know about this.
They had decided to go for hand engraving.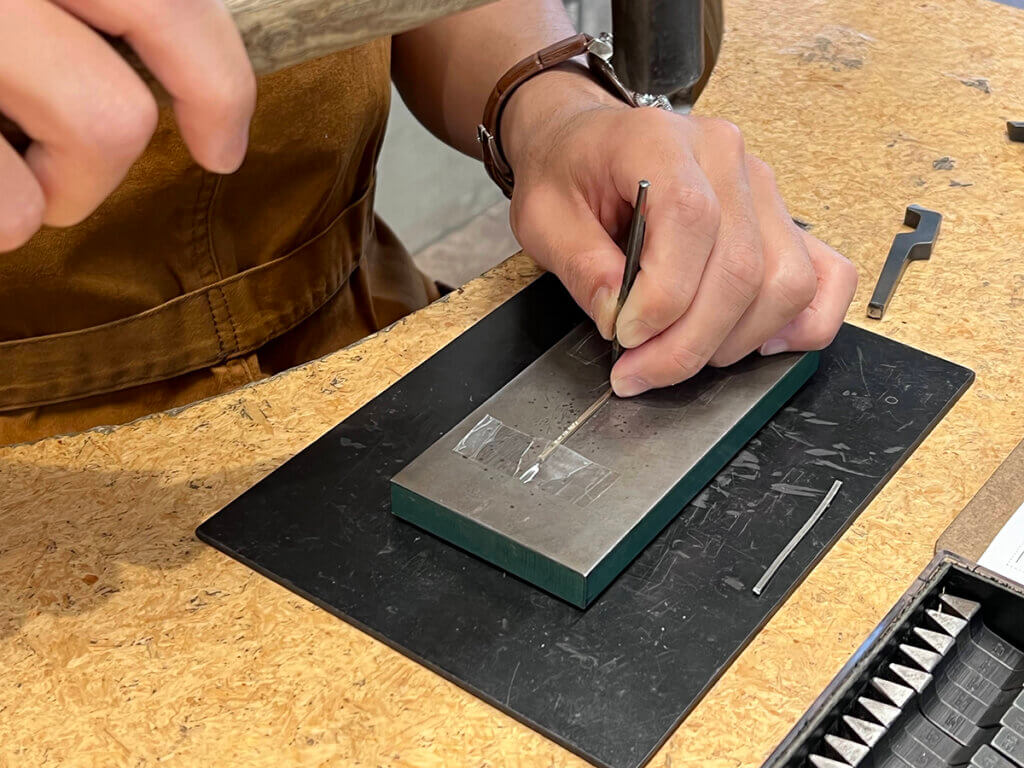 Participants will be able to practice on a silver strip before proceeding to the real thing, so be rest assured.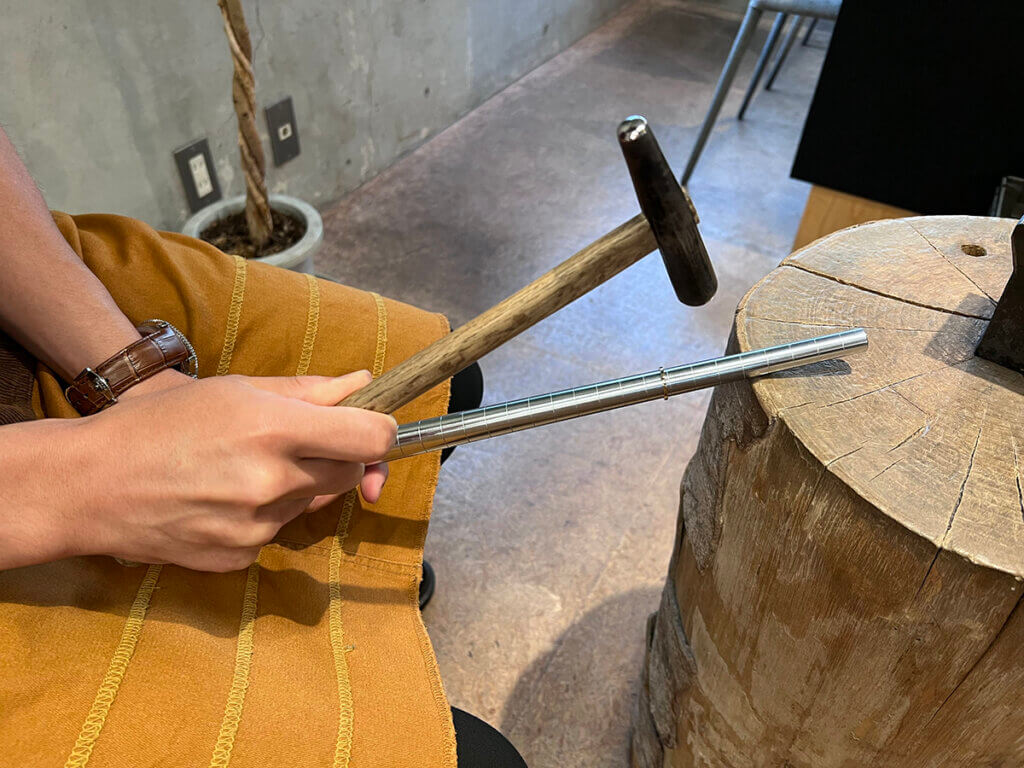 The process of hammering.
Thinking of your girlfriend's happy face, please put your heart into it.
The diamonds are set by a craftsman on the finished base ring to complete the process.
They left us a message too!
---
I had made a hammered engagement ring as a surprise. It was my first time attending a workshop, but the artisan guided me carefully throughout. The end product turned out really well as a result. Thank you very much.
---
Thank you for visiting our workshsop. We are sure that your girlfriend would be overjoyed!
We hope to see the both of you next time♬
We look forward to seeing you.
Handmade 18k Champagne Gold Engagement Ring