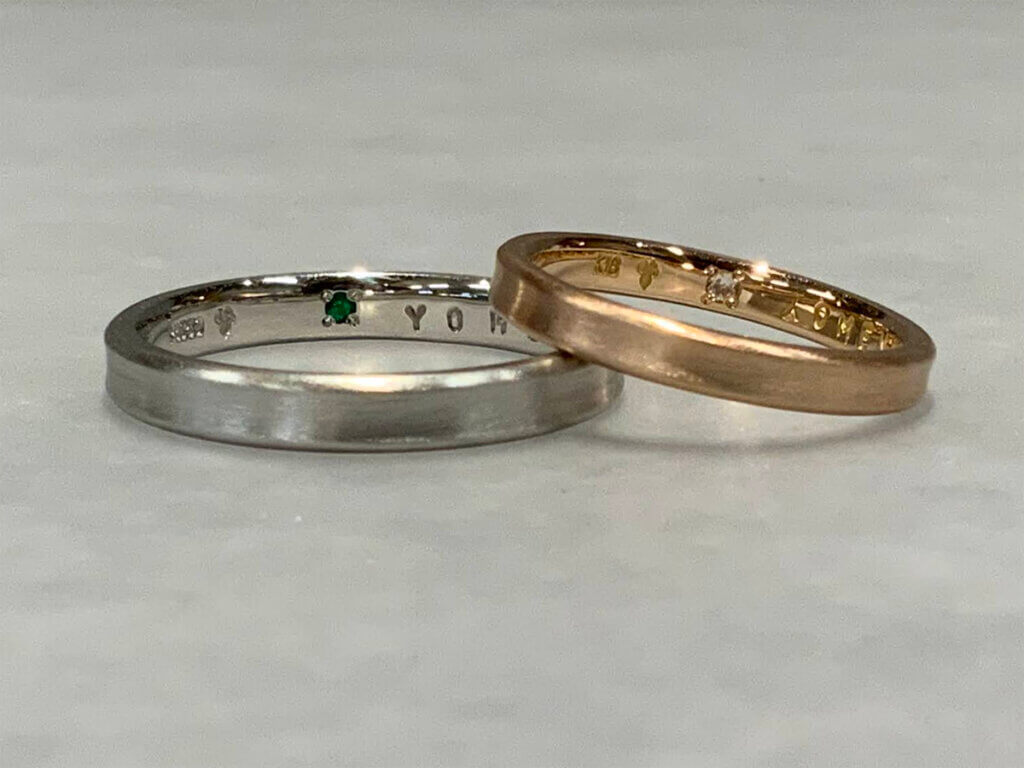 Ring details:
Left: 2.5mm width 18k champagne gold with lathe finish (Mare), matte texture (hairline), and emerald secret stone
Right: 2.5mm width 18k pink gold with lathe finish (Mare), matte texture (hairline), and moonstone secret stone
Allow us to introduce T-san's handmade wedding ring today. The pair had previously attended our silver pair ring workshop and as well as our engagement ring class.
A few months back, T san had visited us alone to handmake a surprise engagement for his then girlfriend. The surprise proposal was a big success.
You can read more about the proposal here.
The wedding band workshop takes about 3 hours to complete but the couple were able to create a wonder pair of rings in the short time.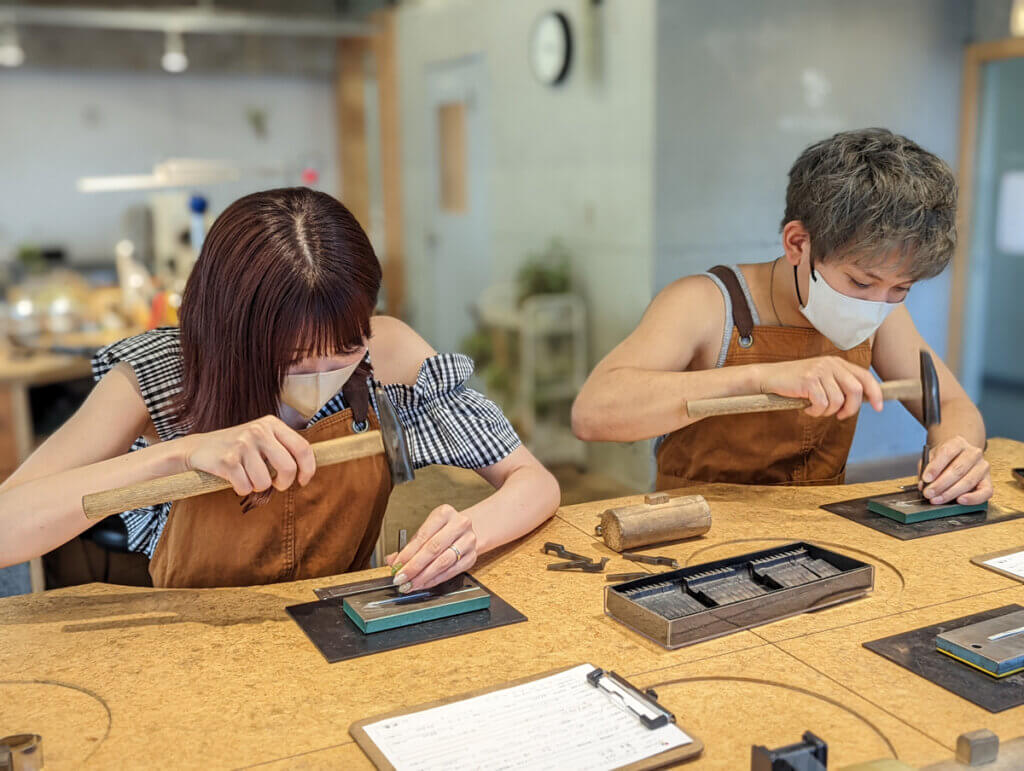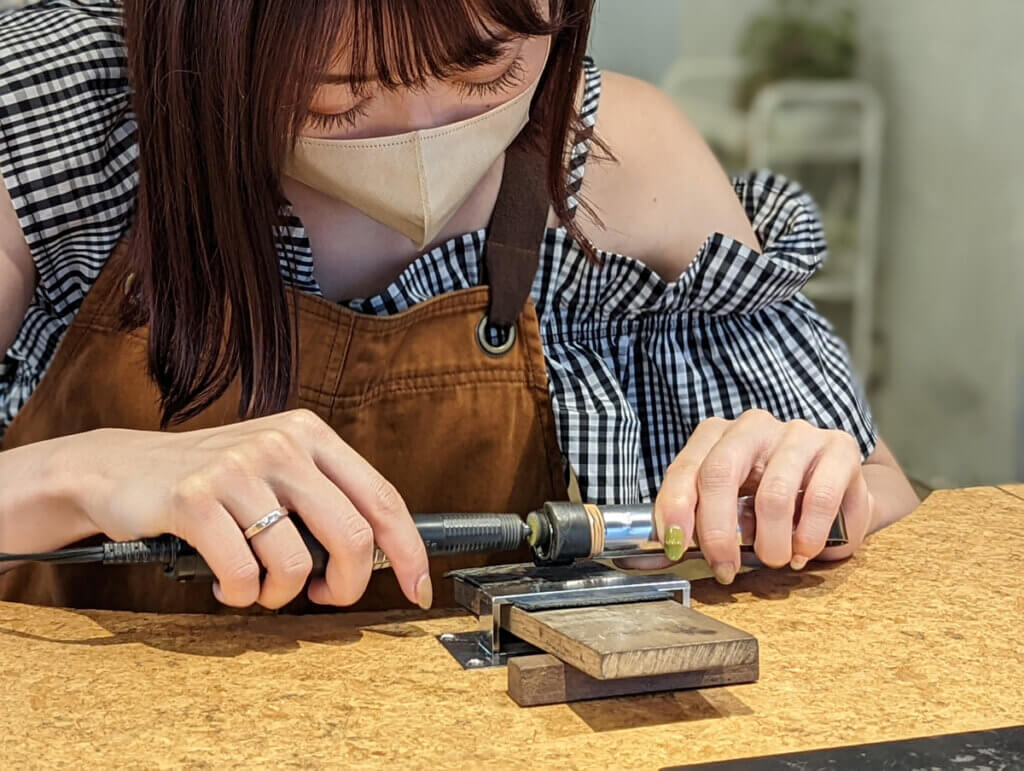 The hairline texture is added at the end with a scrub like tool.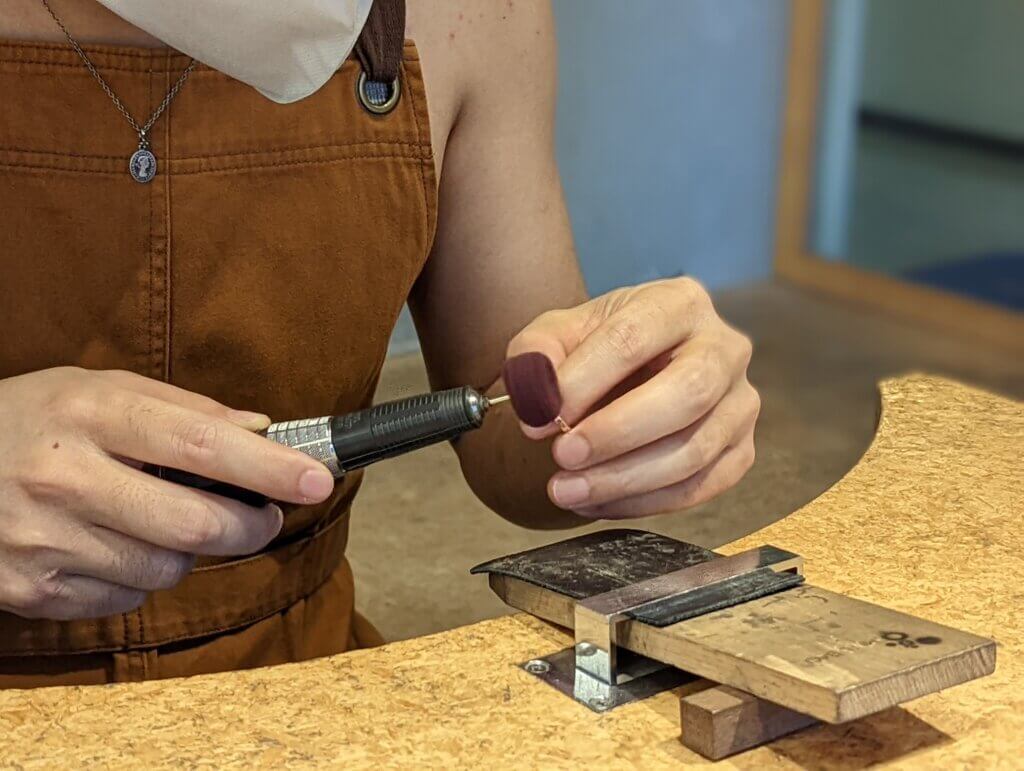 You can also watch the process on their youtube as well and tiktok as well.
Our third handmade ring this year! This time, it's forever! Yome no Nesou ga Warusugiru
They kindly left us with a message as well.
---
Thank you once again!
We'll remember this for the rest of our lives.
---
Thank you very much for choosing us for your precious wedding band. We provide free maintenance so feel free to come back anytime. We hope to see you soon!
---
*This article is published with the consensus of the customers.
Customer Review: 18K Matte Handmade Wedding Bands