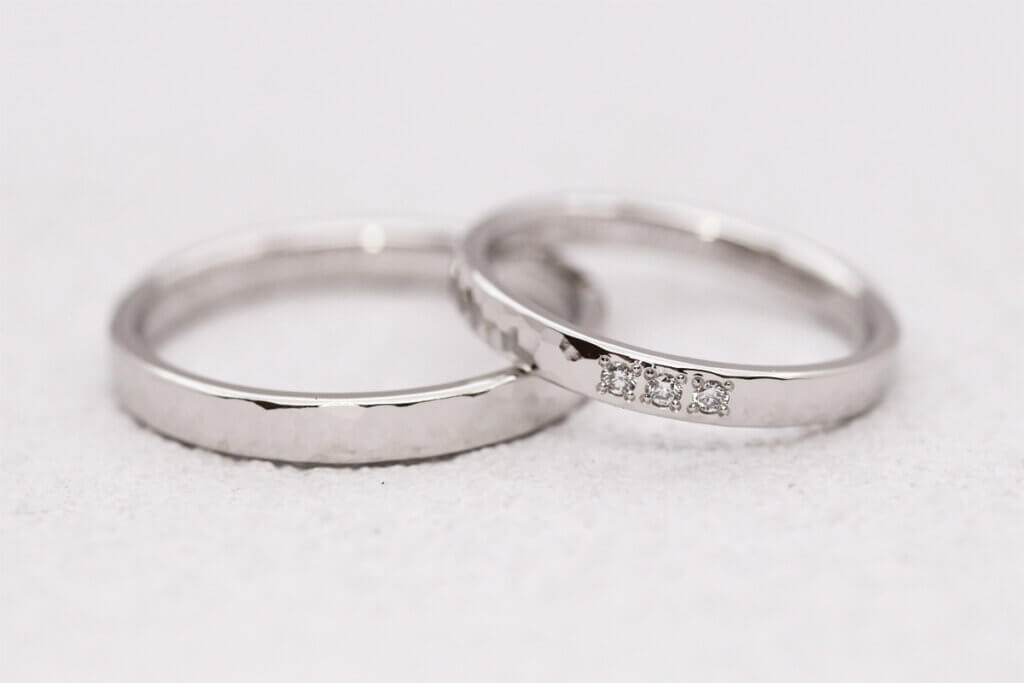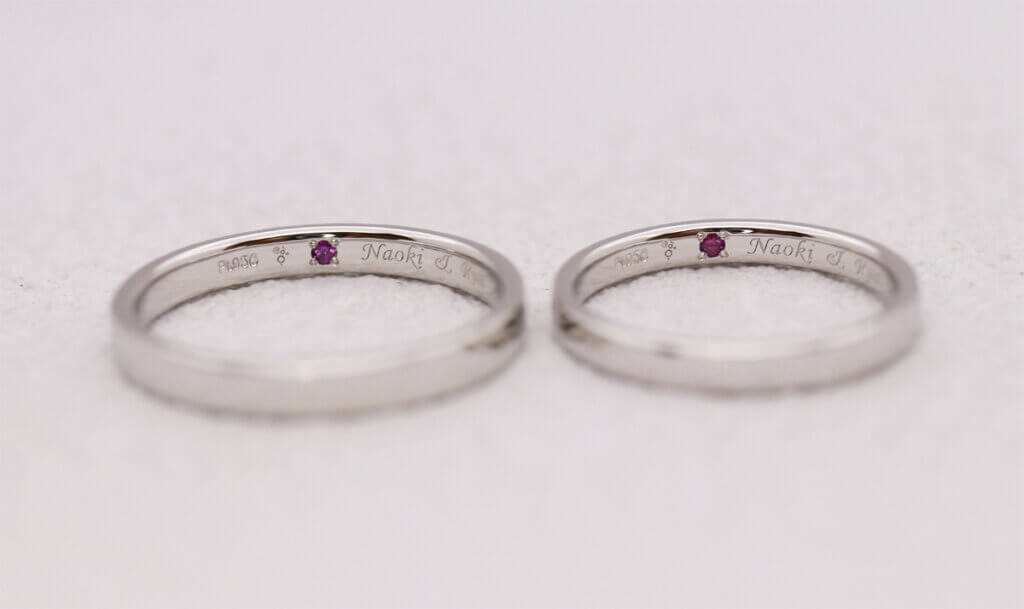 Ring details:
Left: 3.0mm width platinum 950 wedding band with hammered texture and ruby secret stone
Right: 3.0mm width platinum 950 wedding band, hammered texture with triple diamond, ruby secret stone.
The husband and wife had wanted a matching pair of handmade rings with the same hammered texture.
Here's what they have to say in a survey:
***
There were other handmade workshops but we chose Mitubaci in the end as there was a lot of freedom with what we could do for the design. The artisans were very attentive and guided us very well.
I like how the end product turned out very well. It doesn't look like it was handmade at all.
Also, the artisan helped to take a lot of photos for us, making today really memorable.
I would like to come by again if I have the chance.
We initially wanted a pair of plain wedding bands but after looking at the samples, we decided to go with the hammered texture in the end. The artisan was very kind as they guided us, making it easy for beginners to follow along. They also explained what they were doing so even observing was fun. Thank you very much!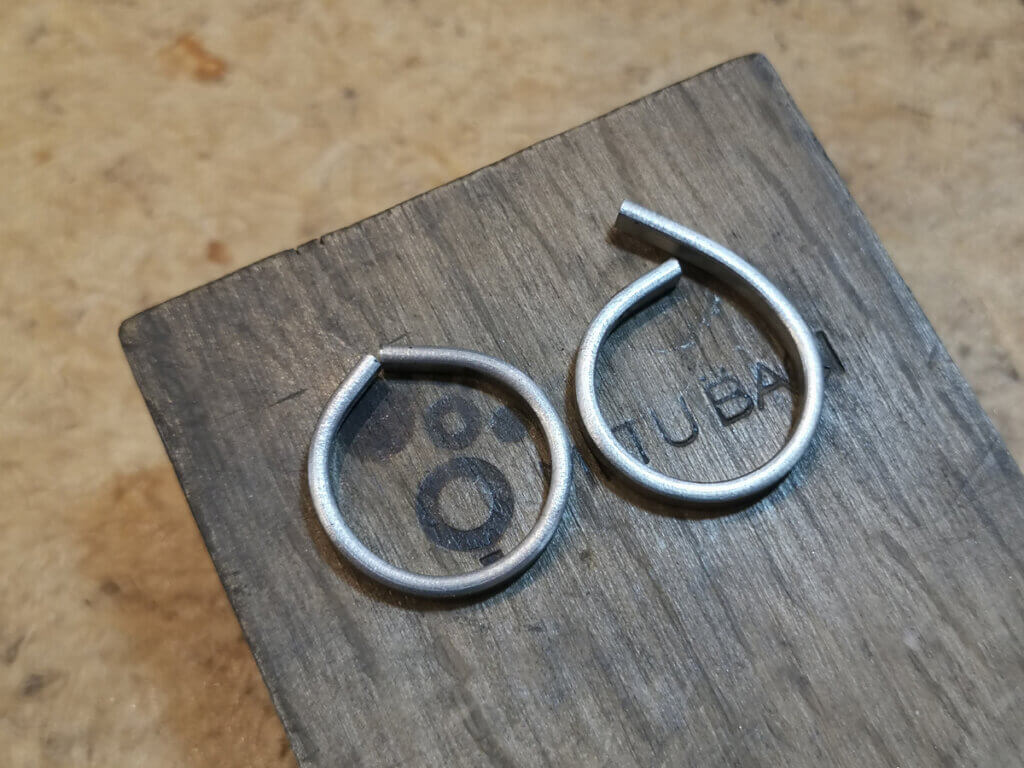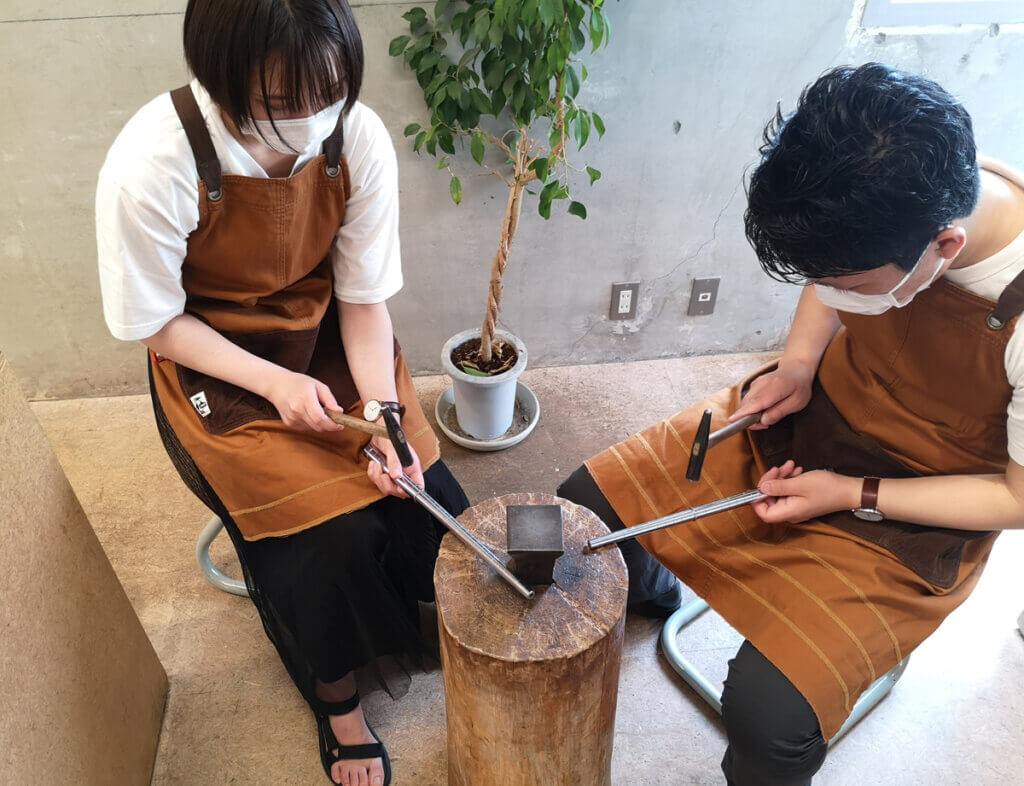 【お客様の声】ダイヤモンドが並んだ槌目の手作り結婚指輪