A simple and plain platinum wedding band that shines beautifully.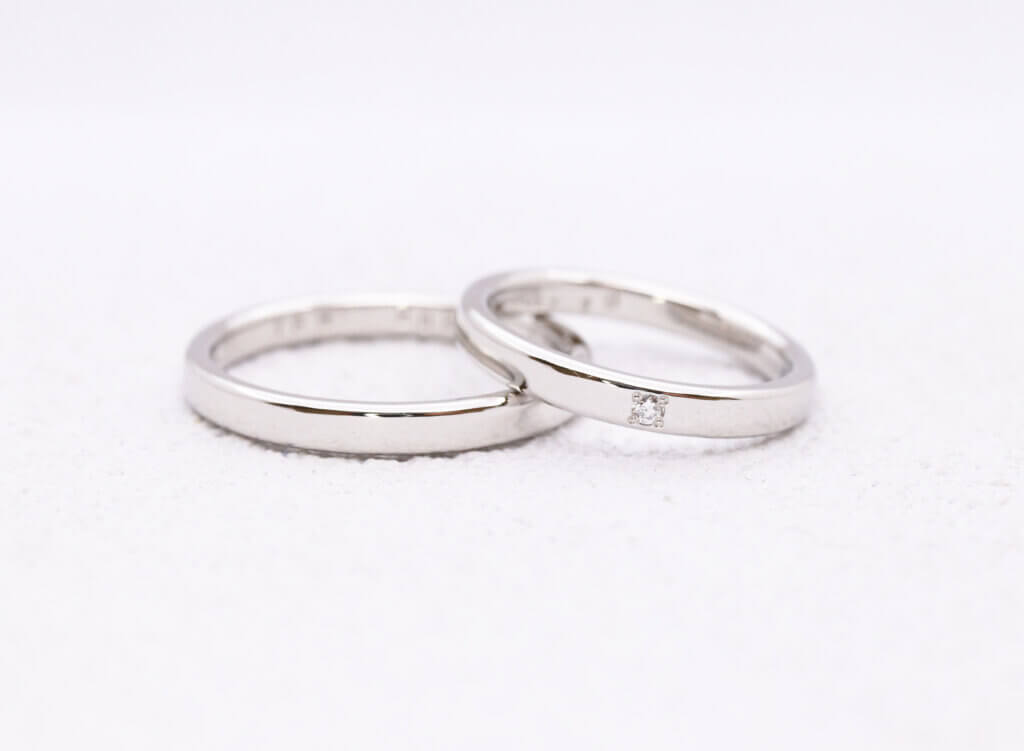 Ring details:
Left: 2.5mm width plain platinum950 ring
Right: 2.5mm width plain platinum950 ring with diamond
Platinum, when polished, is nothing short of elegant and beautiful. When complemented with a sparkling diamond, the combination is simply gorgeous.
The pair had been looking for handmade workshops in Tokyo when they found us.
Donning matching aprons, the two of them were finally ready to begin!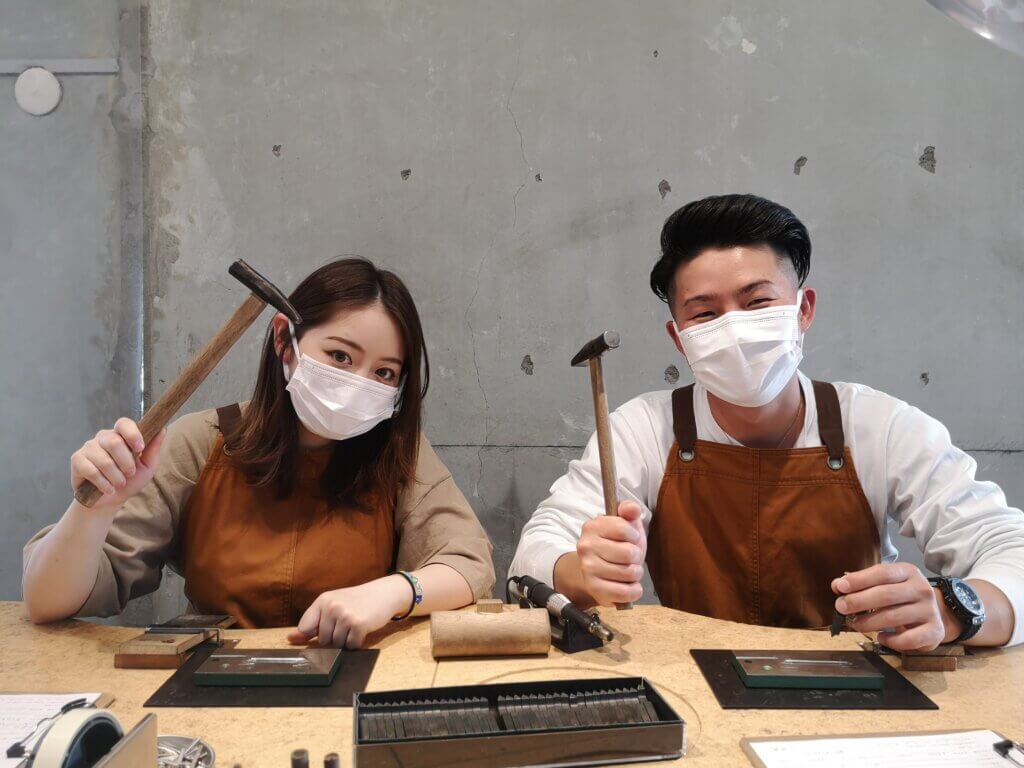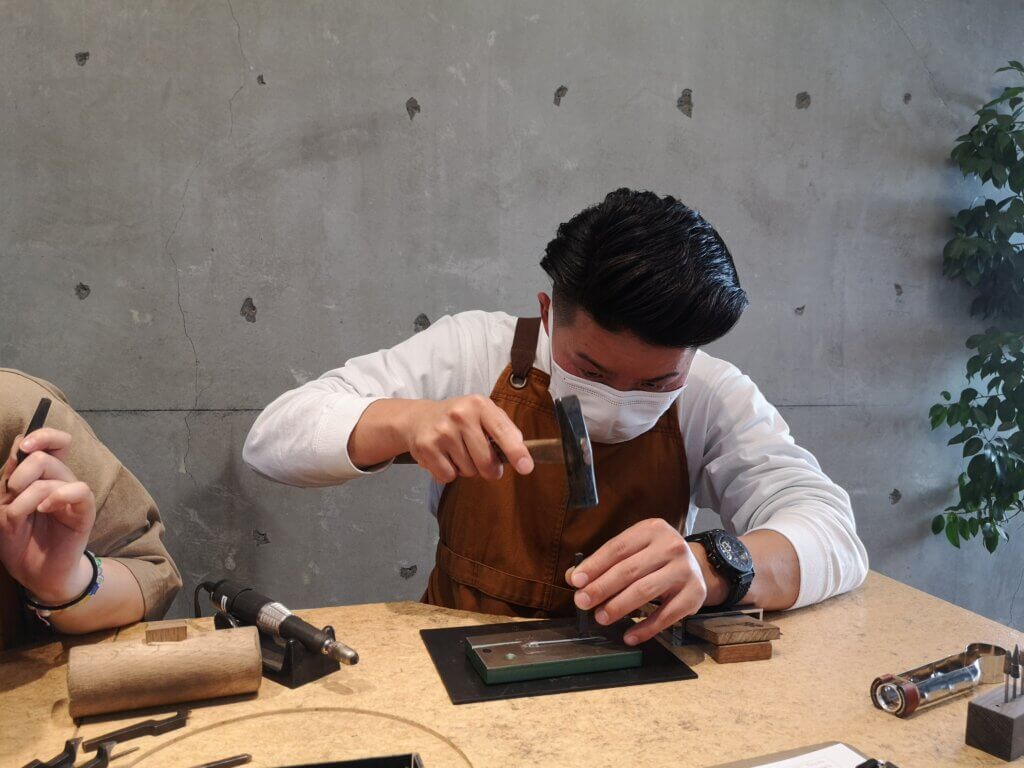 Giving their utmost focus during the engraving process.
Participants are able to practice on a silver strip before moving on to the real thing so do give engraving a try.
Once done with engraving, they then proceeded to the next step, ring shaping.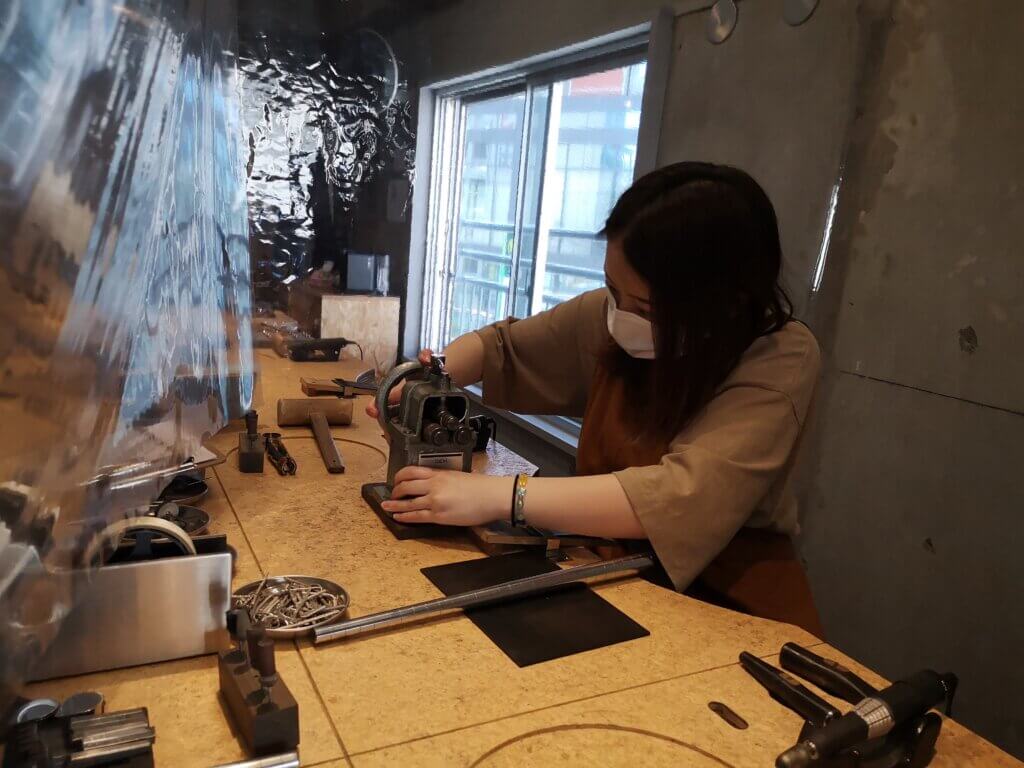 The ring bender that we have is quite retro.
After shaping, the ring is tightened even further to close the gap.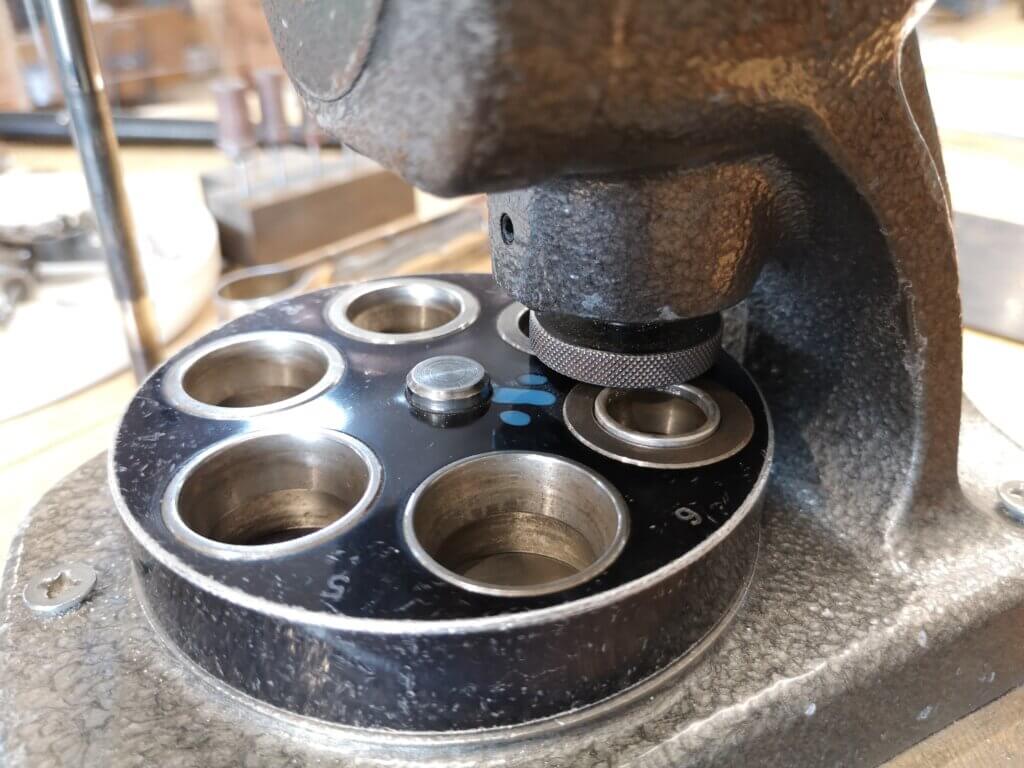 It is time to join the ring together in a process called soldering. For platinum, a special high temperature burner is used. To protect one's eyes from the heat, a special type of sunglasses is recommend to be worn.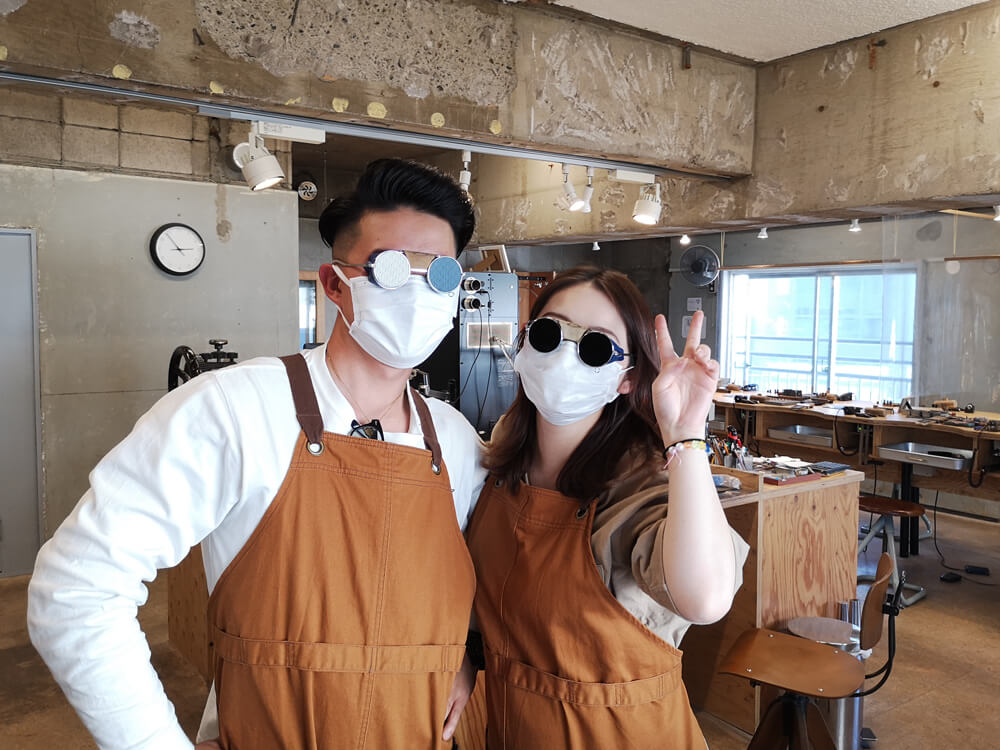 The pair were very cute as they posed for the camera.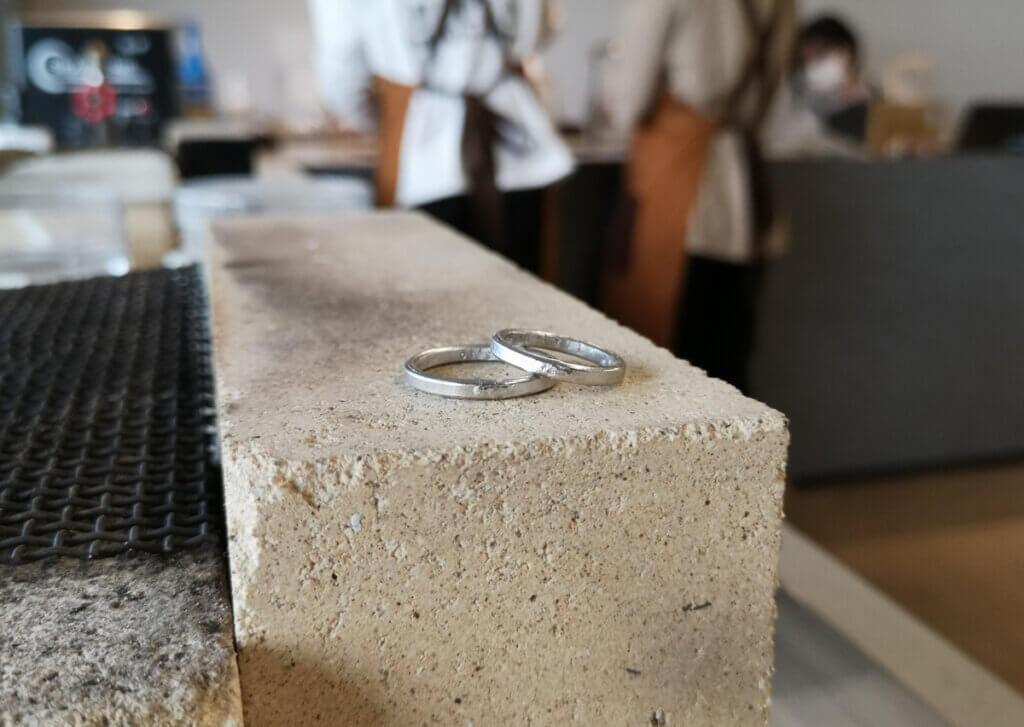 The rings were nicely soldered. After this process comes the polishing process.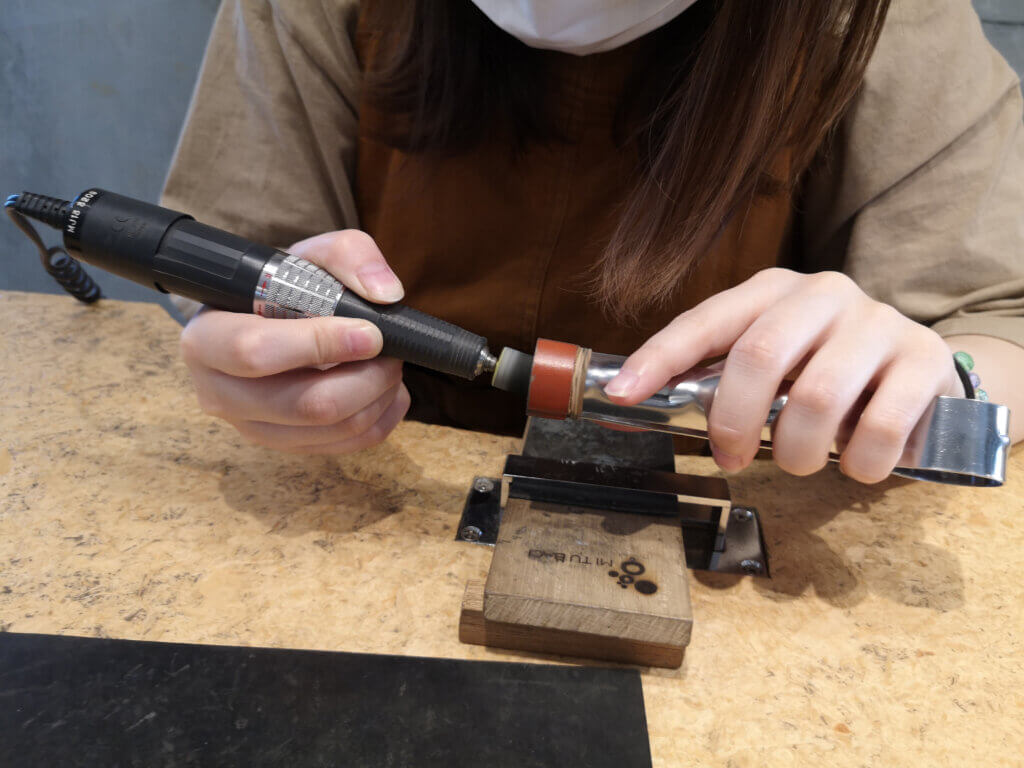 Achieving a beautiful finish takes a lot of polishing. However, polishing too much might cause the engravings to disappear so do check in with the artisans occasionally before continuing.
Finally, a commemorative photo once you're done!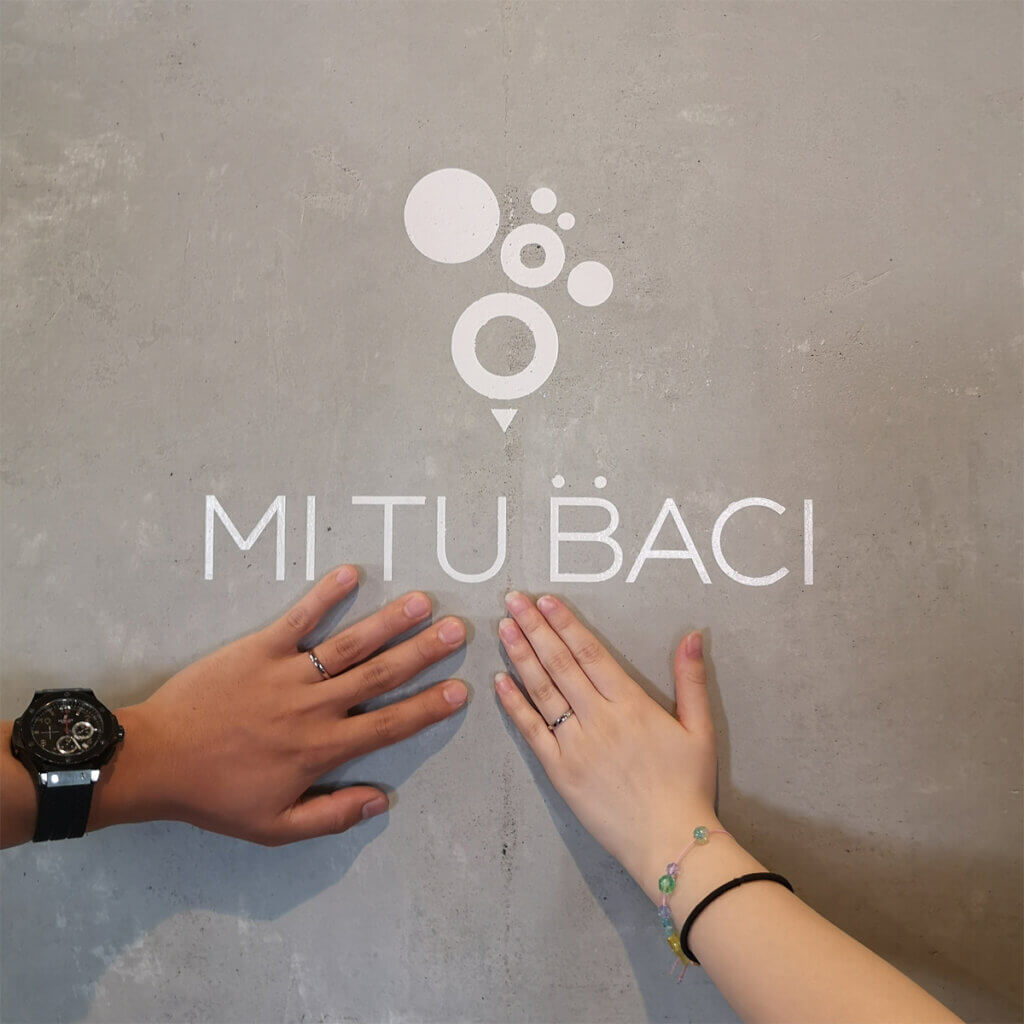 A message to our artisans from the lovely pair.
"The craftsman's explanation were simple to understand, making the entire process very smooth. All the tools that were used were very charming as well."
"The explanation were very clear and amusing. It helped us to create a beautiful ring. Choosing from the available designs was definitely a memorable experience. I'll treasure it."
***
Dear K-san, thank you for choosing MITUBACI. Please visit us again!
*This article is published with the consensus of the customers.
Customer Review: Plain and Simple ― Platinum Wedding Bands