Allow us to introduce N-san's wedding bands. The wonderful pair had opted to make their rings in their individual preferred metal of choice with similar texture.
Ring details:
Left: 4.0mm width silver band with hammered texture and green diamond
Right: 2.5mm width 18k yellow gold band with hammered texture
The couple had decided to go for silver and 18k yellow gold.
As for the engraving, they had went for machine engraving for the gold band, and laser engraving for the silver band.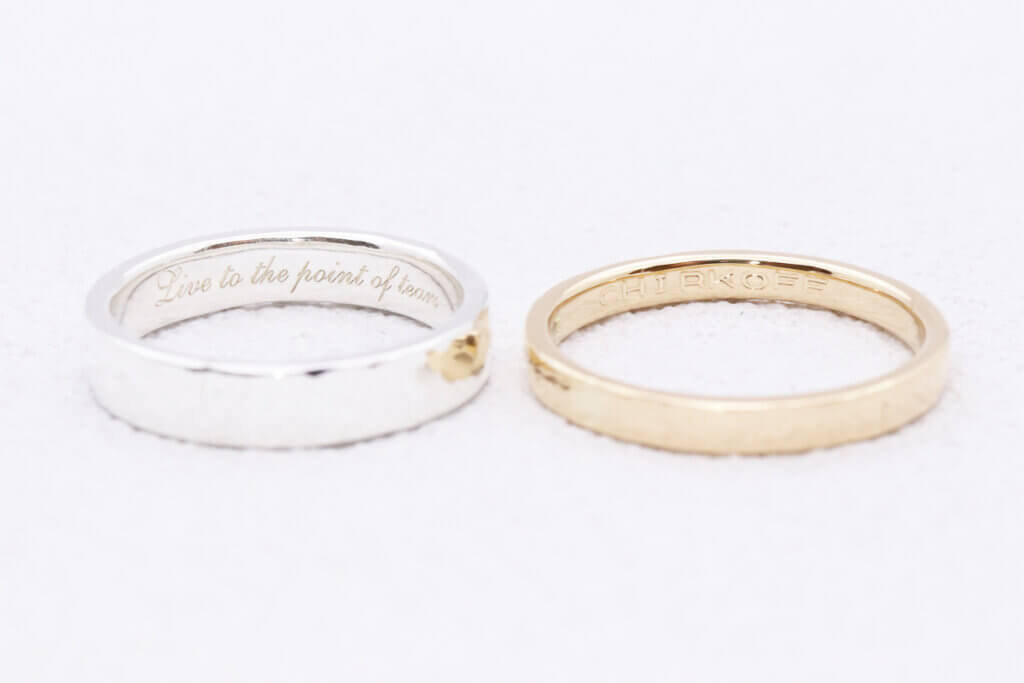 The laser is inserted by a black machine that can be seen just inside the entrance.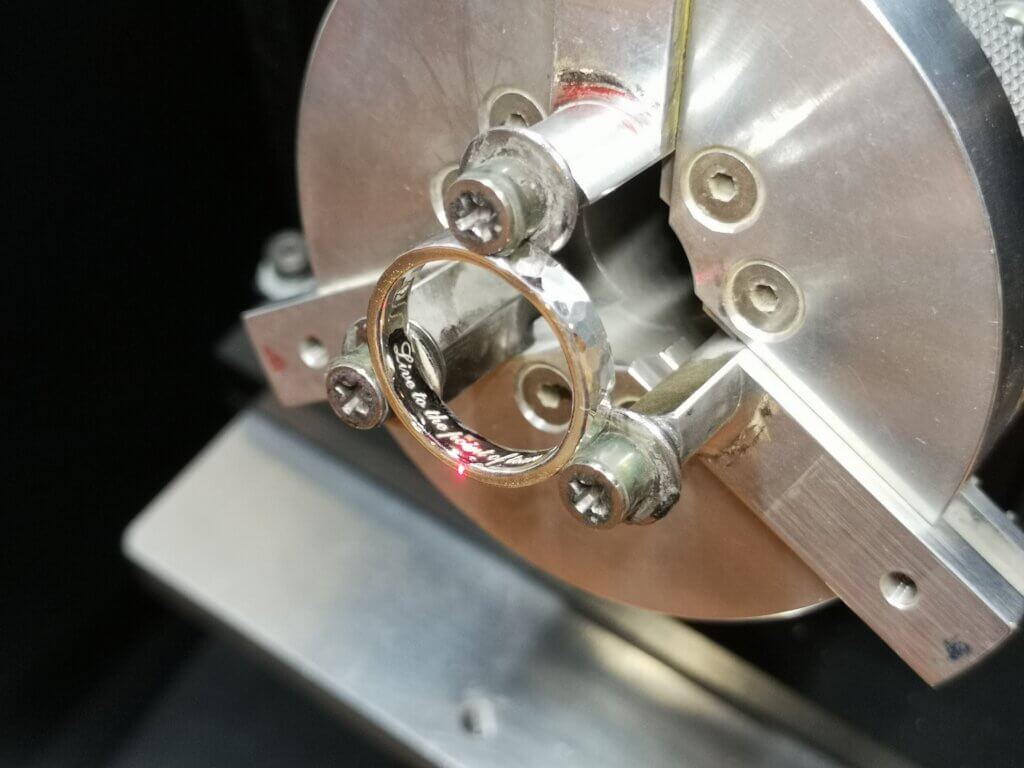 Even though the width, material and the engravings were different, the same choice of outer texture gave the rings a matching look.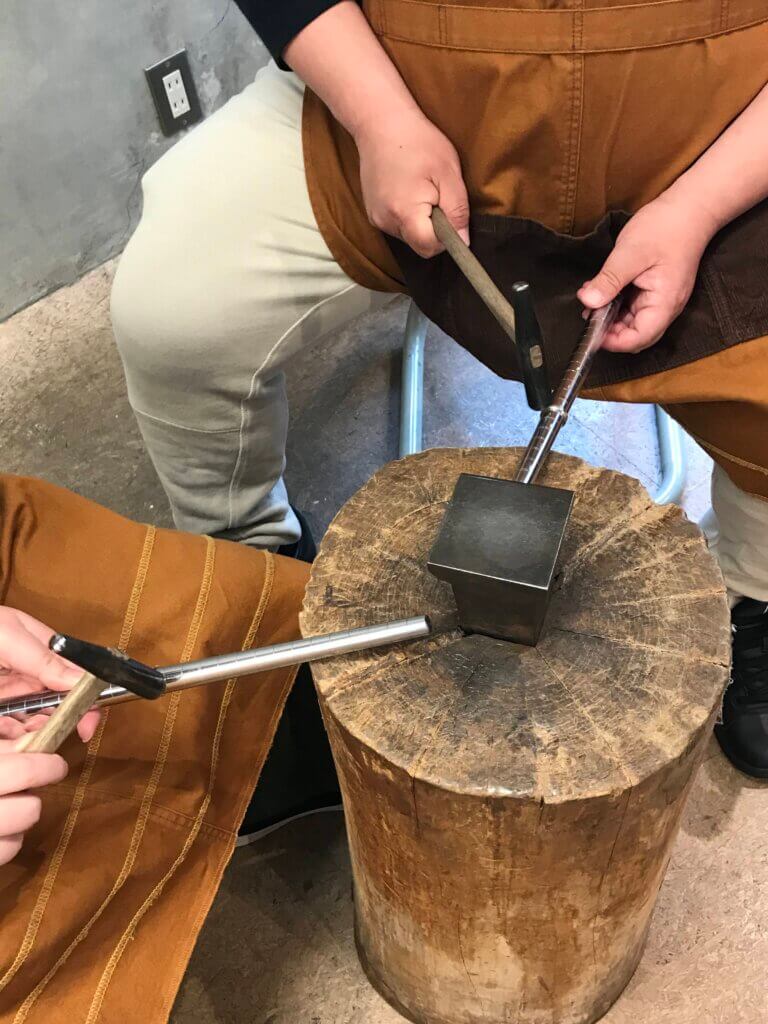 It's fun to hit the tsuchime together. I enjoy the sound of "kan-kan".
Before you go, make sure to take a picture for remembrance when your rings are completed!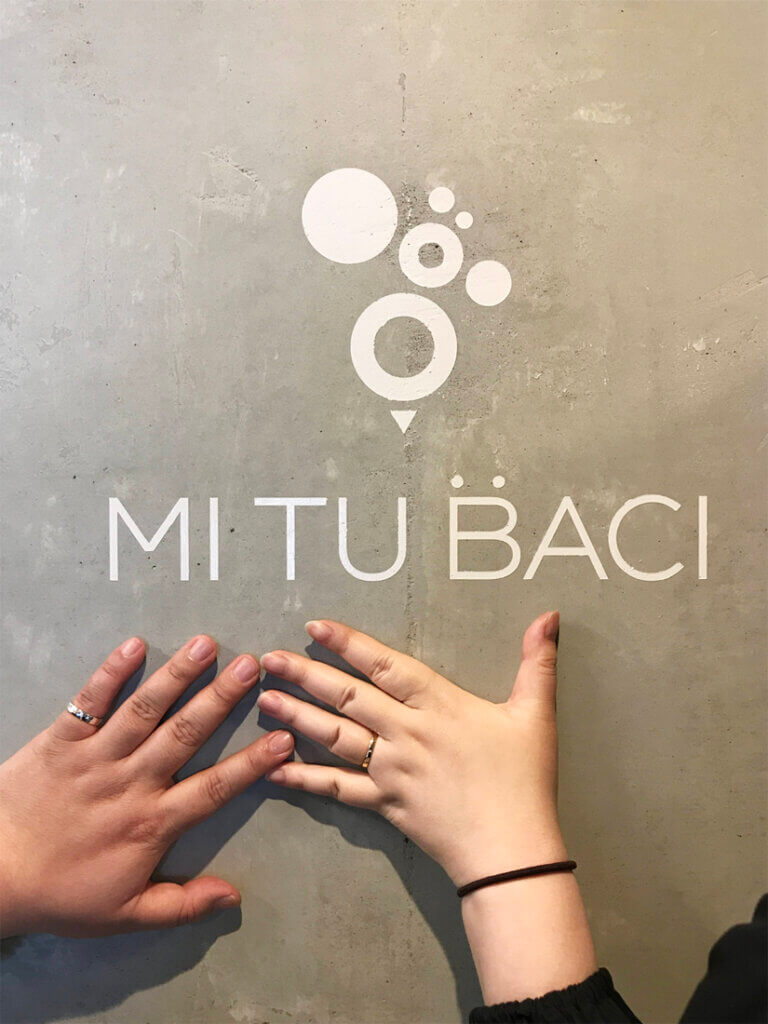 ***
Dear N-san, thank you for choosing MITUBACI. Please visit us again!
*This article is published with the consensus of the customers.
Customer Review: Silver and Gold Hammered Wedding Bands