I am Shindo, a craftsman.
Tie pins" will be added to the workshop items.
How about an original tie pin for yourself or a tie pin with an engraved message for a gift?
The front and back can be engraved with a name or message, and the surface can be textured in the same way as a ring or bangle.
Optionally, you can add a birthstone stone or yellow or pingold plating.
It is a simple design, but it will be a handmade item with warmth.
Tie Pin Production Process
Here's a quick rundown of the workshop's production process!
From the plate-like state, the ingot is applied to a roller to adjust its thickness.
Processes from 1.8mm to 1.6mm. The roller is used by clipping the ground metal and turning the handle.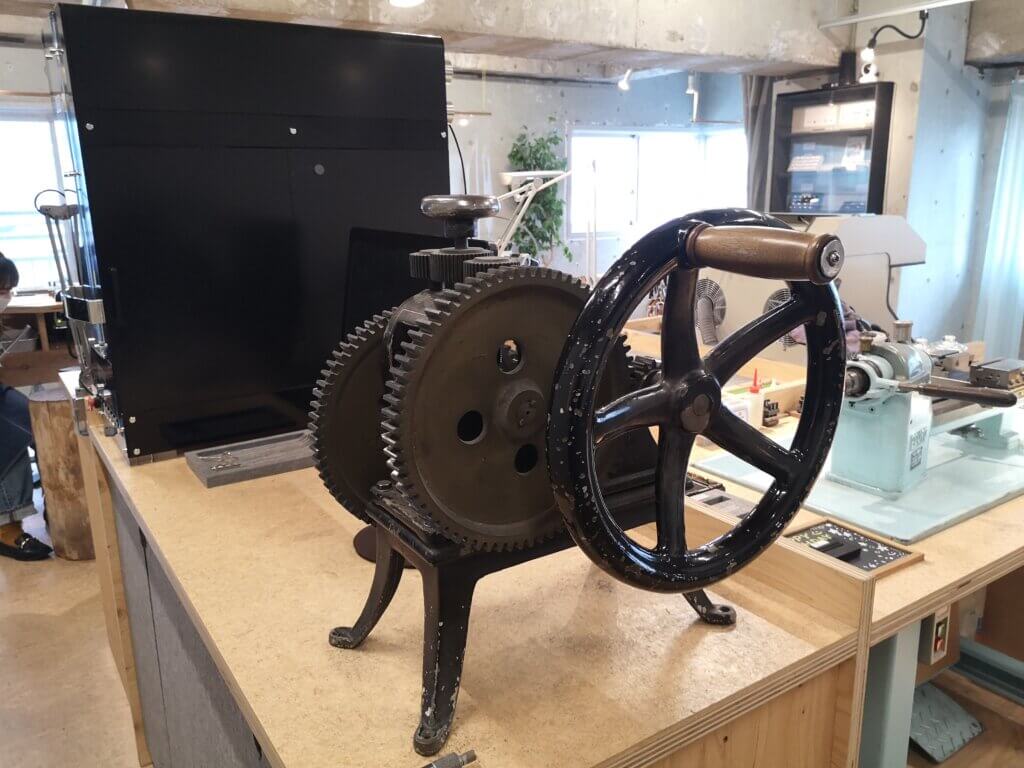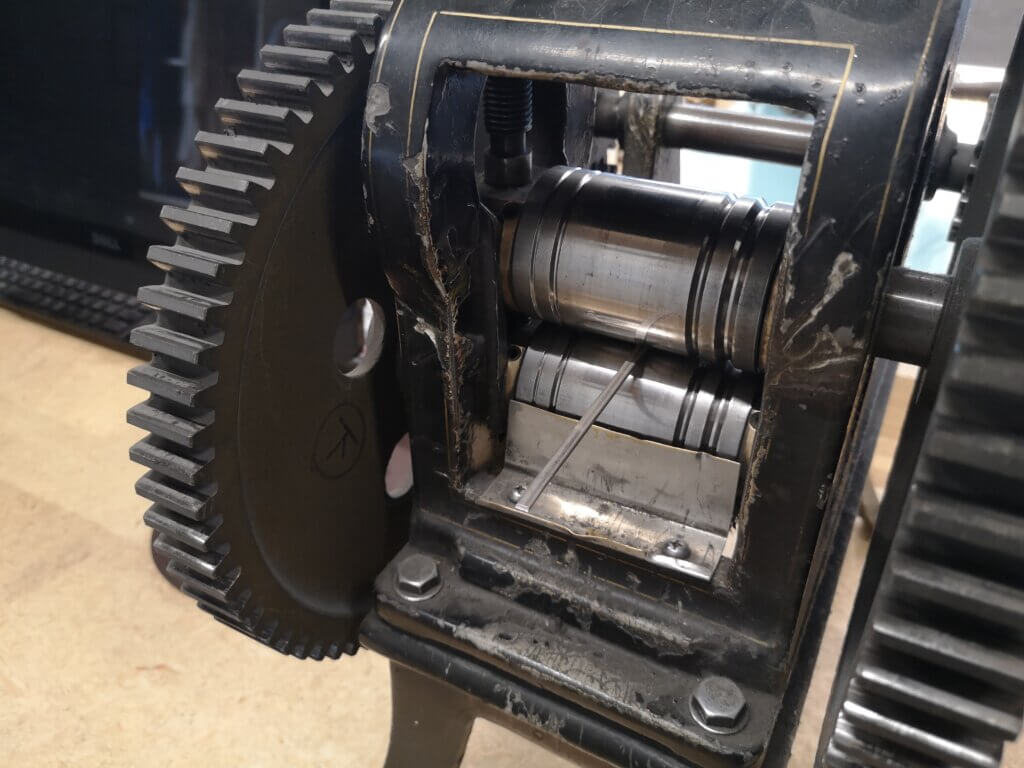 Pre-finish and polish the surface.
Finish the surface before adding texture to ensure a clean finish. Sandpaper is used to polish the surface.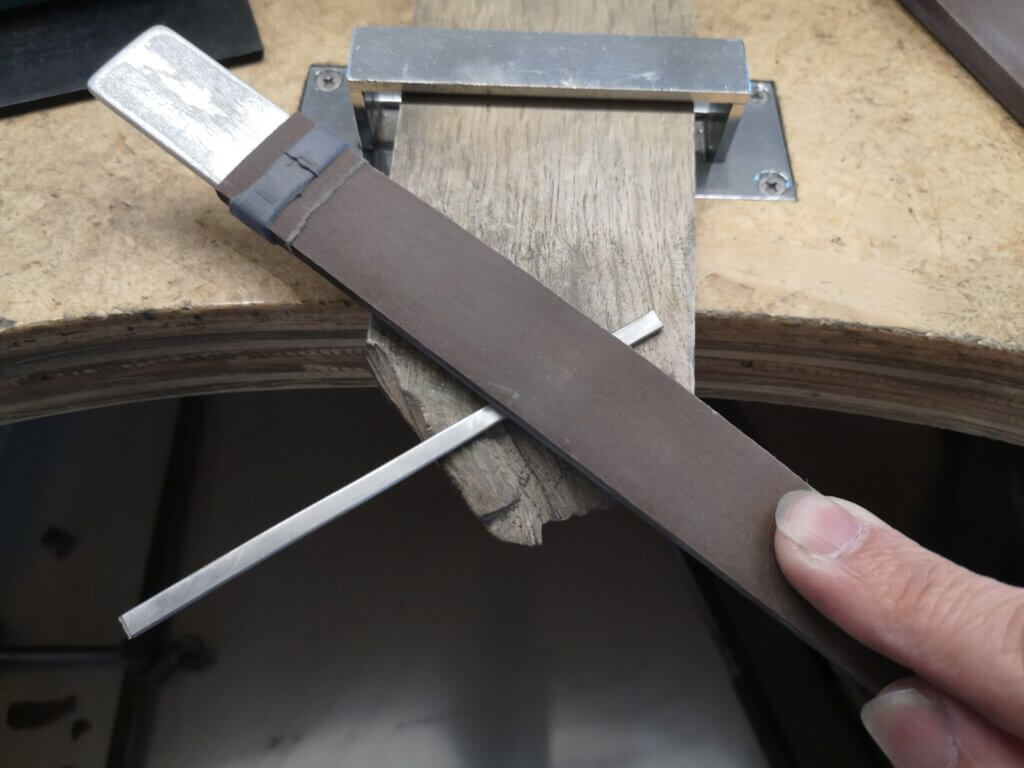 The engraving will be done. Workshop participants will practice engraving on a silver plate beforehand. First timers are welcome!
This time I engraved the date and clover for Father's Day.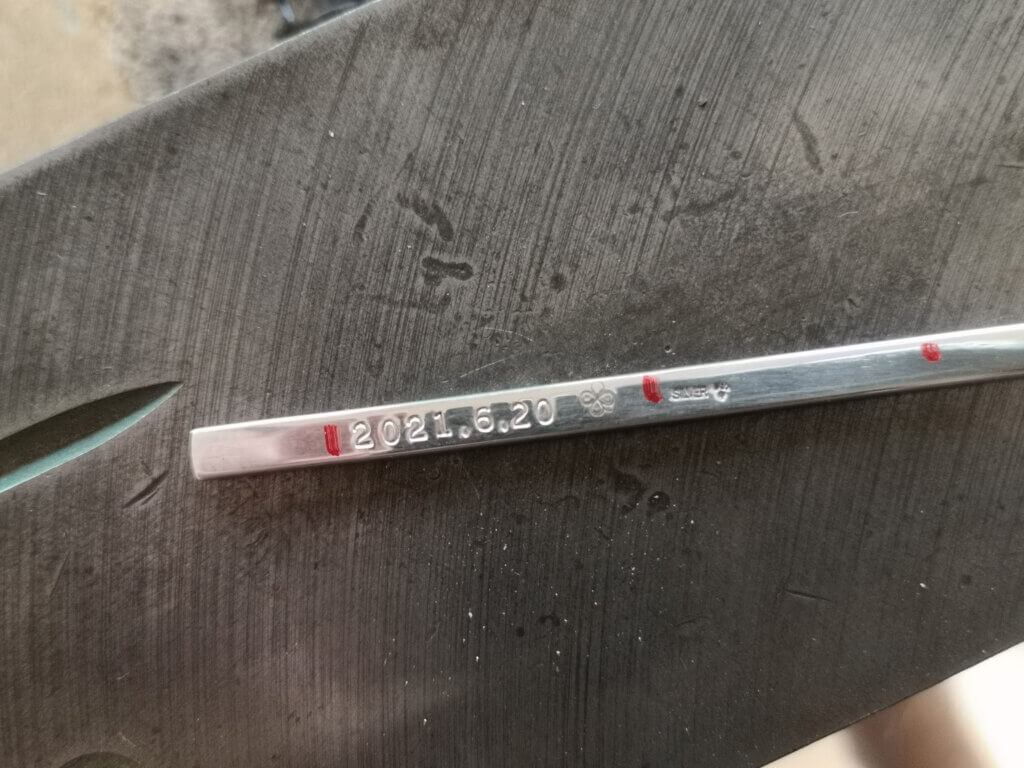 Insert surface texture.
We do the popular tsuchime process.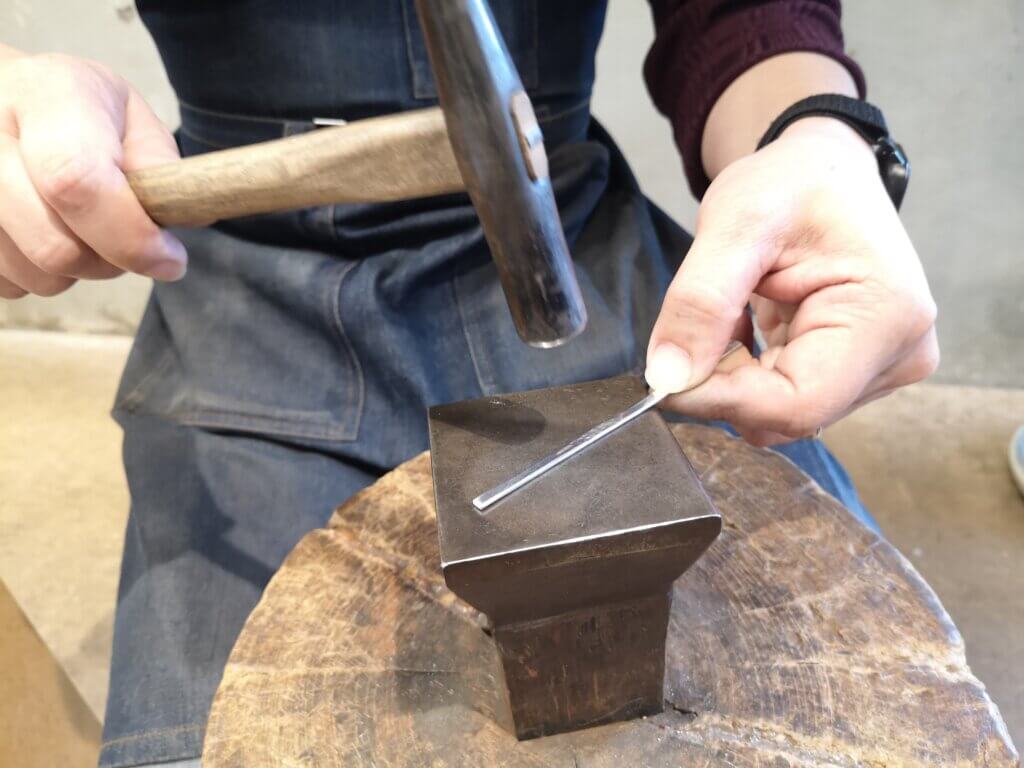 Bend it in a vise.
Bend the wood while standing it up to make a clean 90° bend.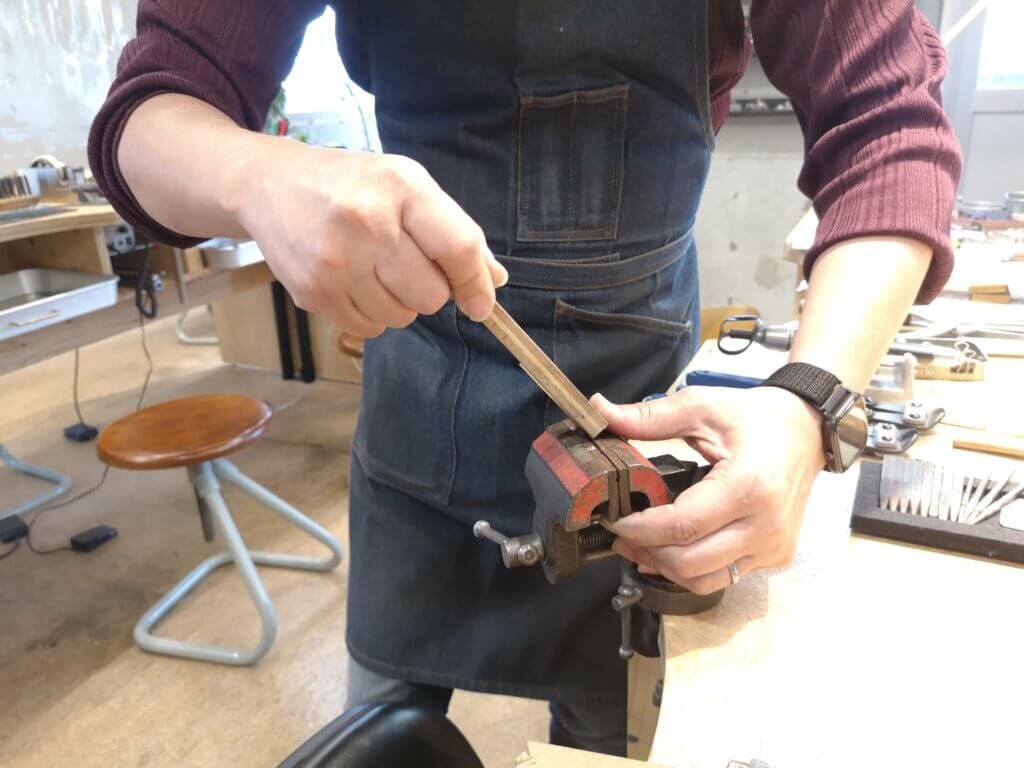 Shape it into a tie pin using a tape measure. (The craftsman will process the tie pin.)
Adjust the angle of the bend and the clip opening.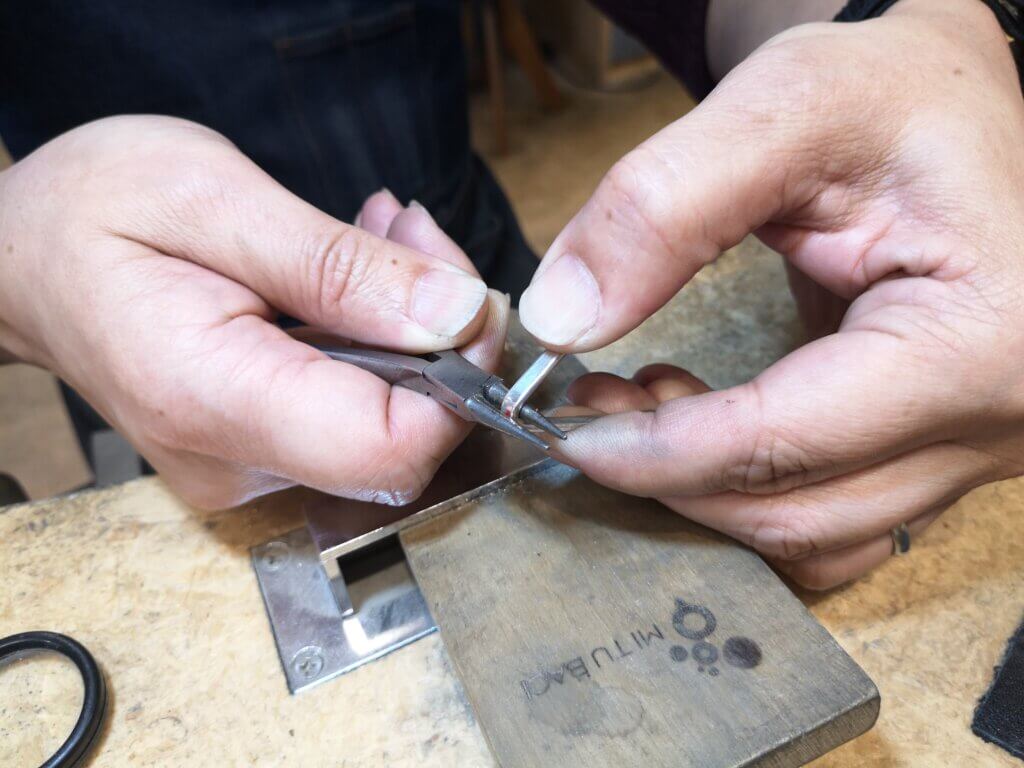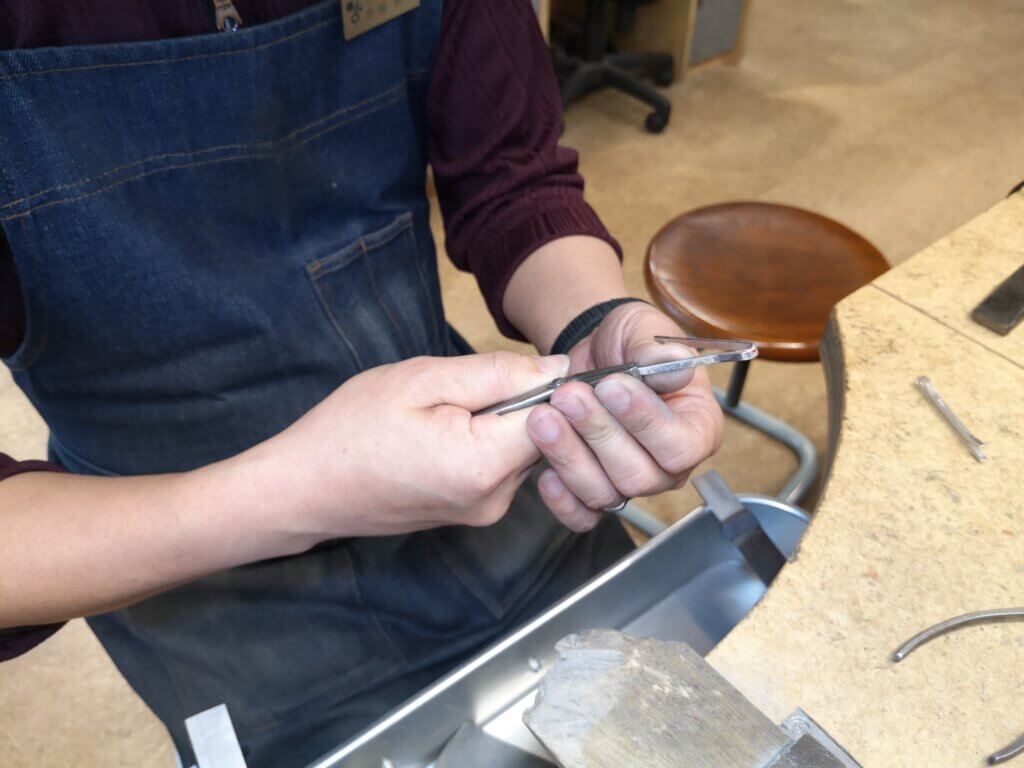 ...buffed and polished, and done!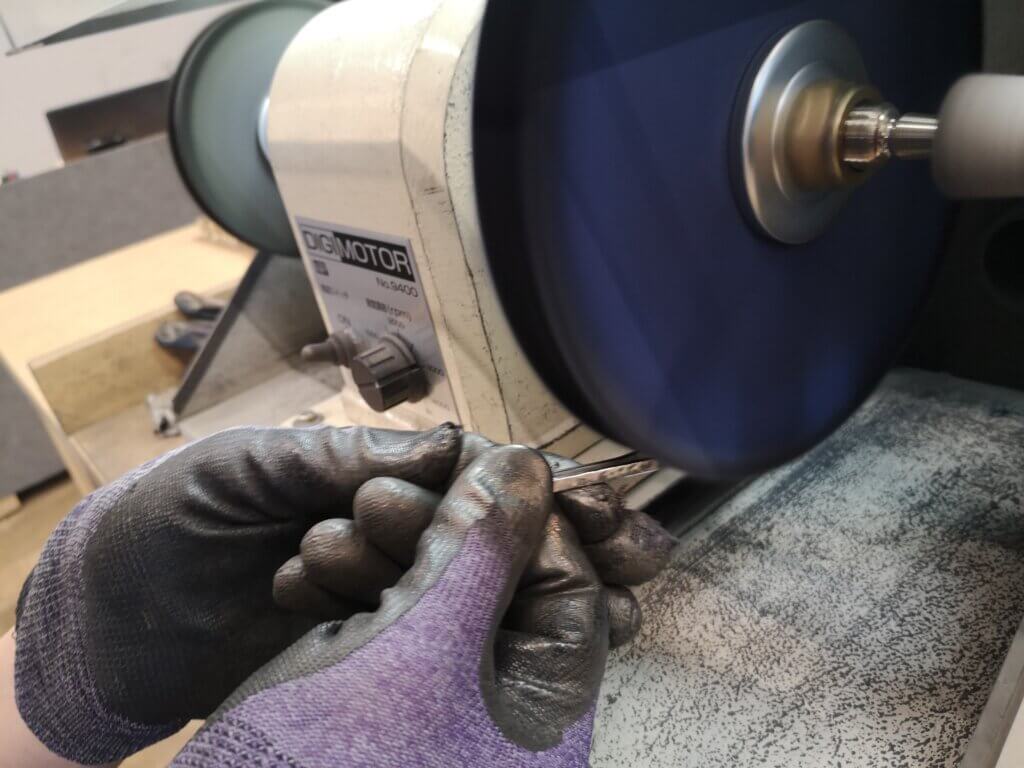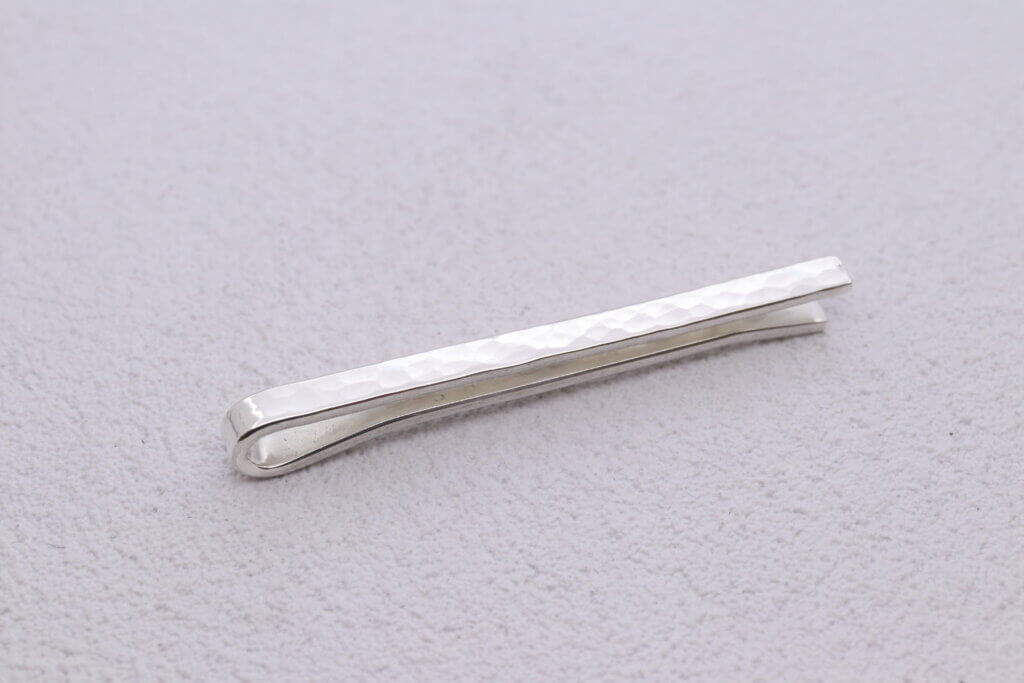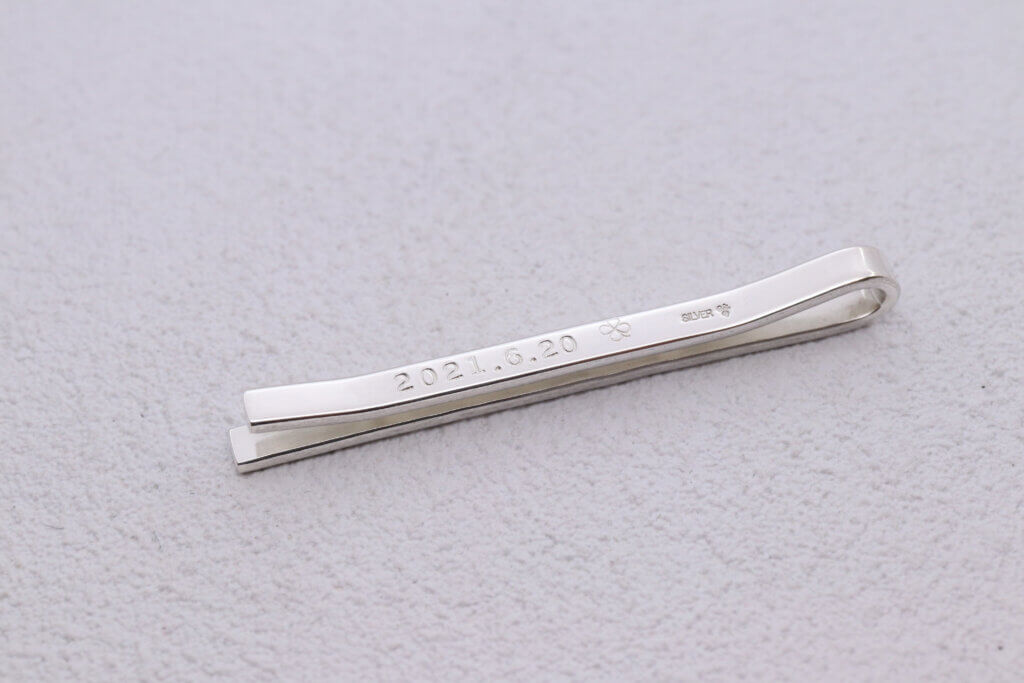 Option Yellow gold plated.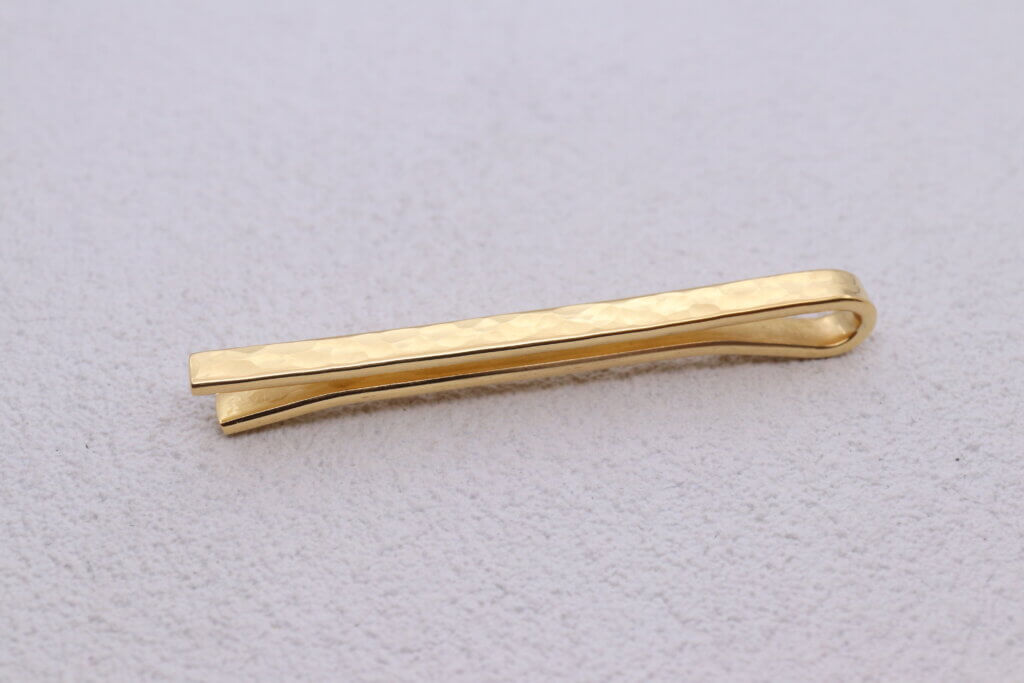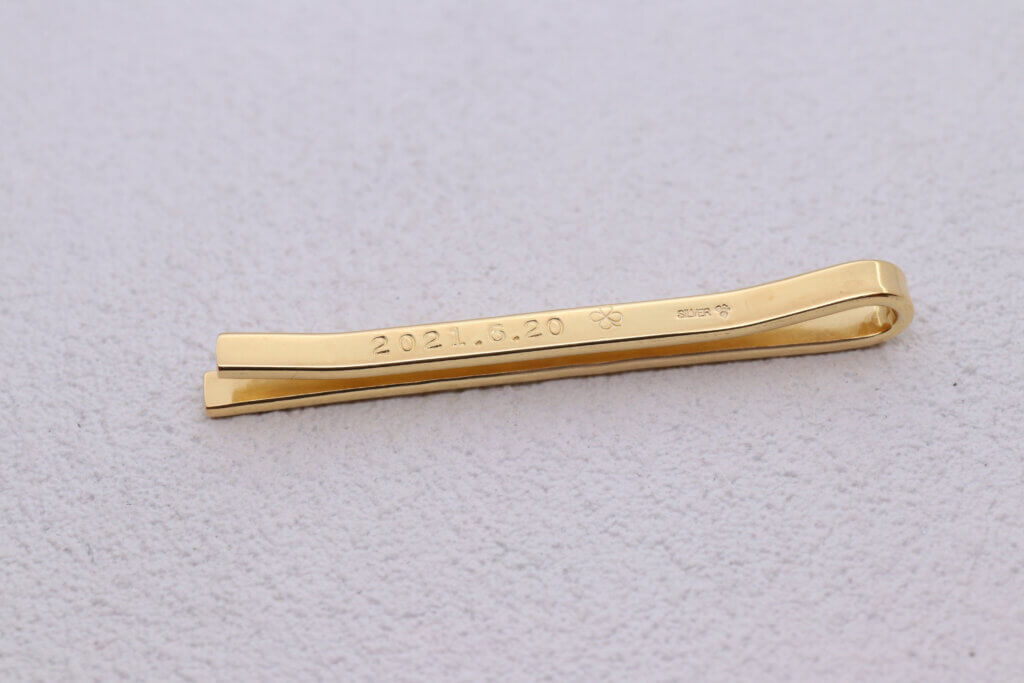 You can also put one birthstone on the front.
<Others
The tiepin in the photo is a tiepin I made as a celebration of my employment.
It is plated with pink gold.
He wears it every day.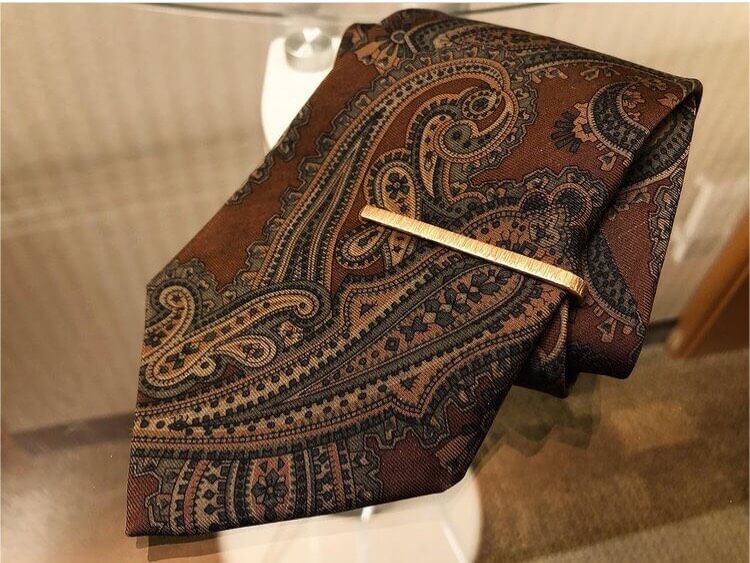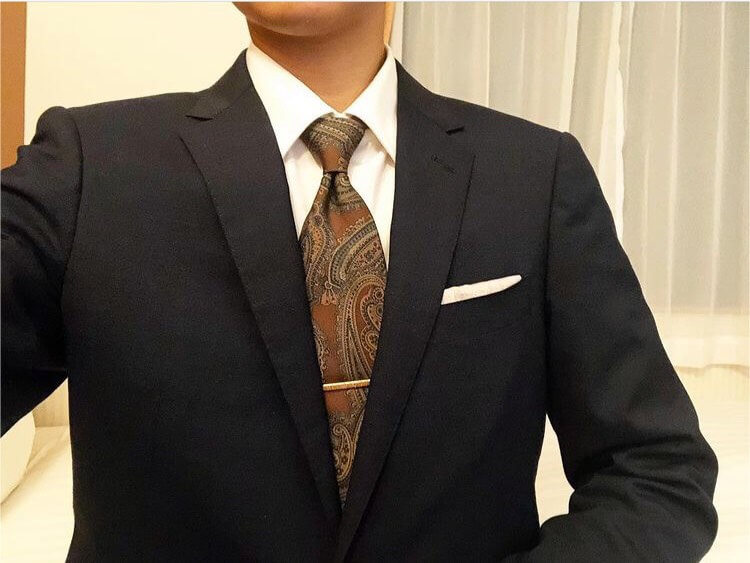 Whether you are looking for a gift to celebrate a new job, Father's Day, or want to make an original tie pin for yourself, we invite you to try your hand at making one.
Please be assured that our craftsmen will assist you with any difficult areas.
Please look forward to more new items in the future.
Application for Tie Pin Making Workshop
Basic fee: 8,800 yen
Working time: 2 hours
■Option Menu
Laser engraving: 3,300 yen/piece
Pink, yellow gold plating: 3,300 yen/piece
Set birthstone: 5,500 yen/stone
Original case: 1,100 yen and up
Introduction of NEW workshop item "Tie Pin