Introducing O-san, who visited us to make a tie pin as a birthday gift for her boyfriend.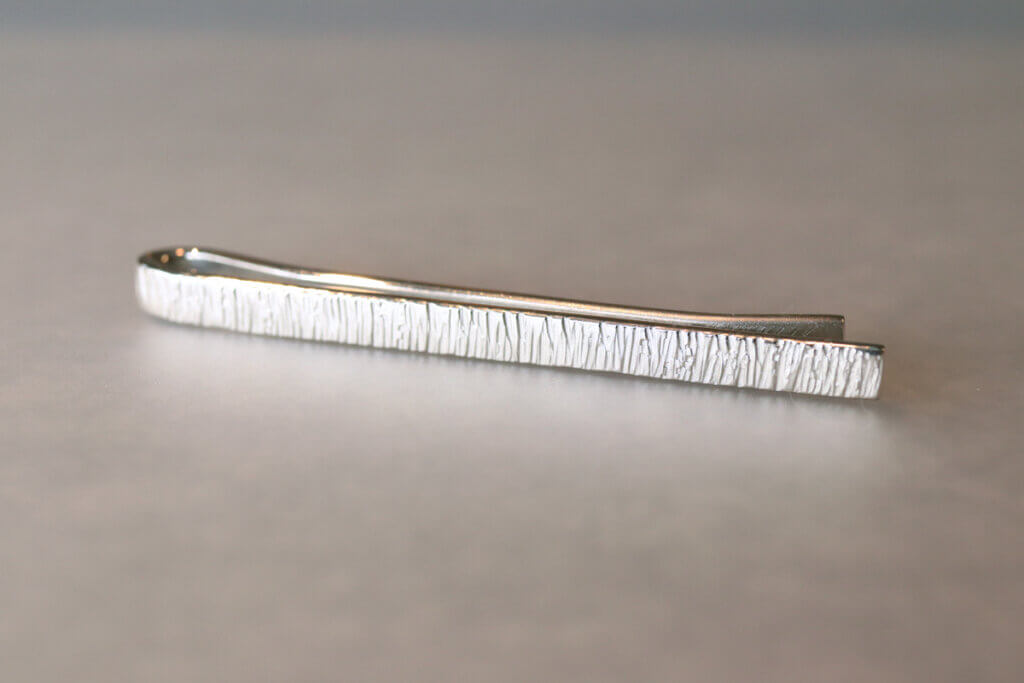 The engraving is first added onto the underside.
Next, participants will be able to practice before the real thing.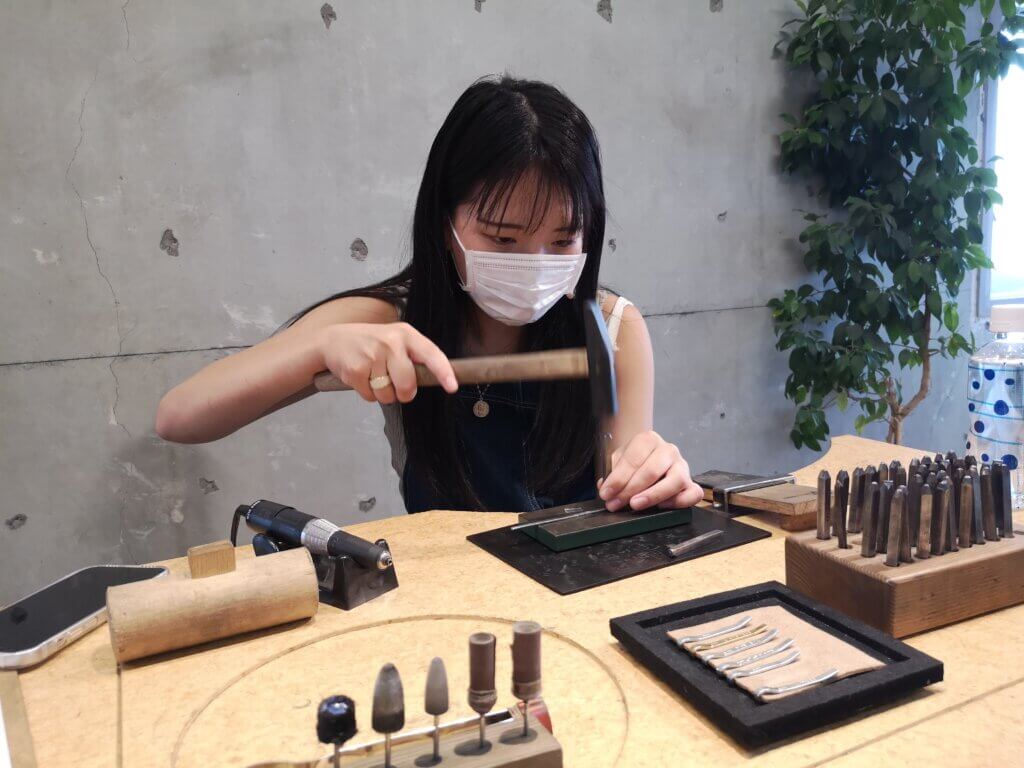 After engraving, the texture is then added to the surface of the silver strip.
For the texture, O-san had opted to go for a texture known as Foresta.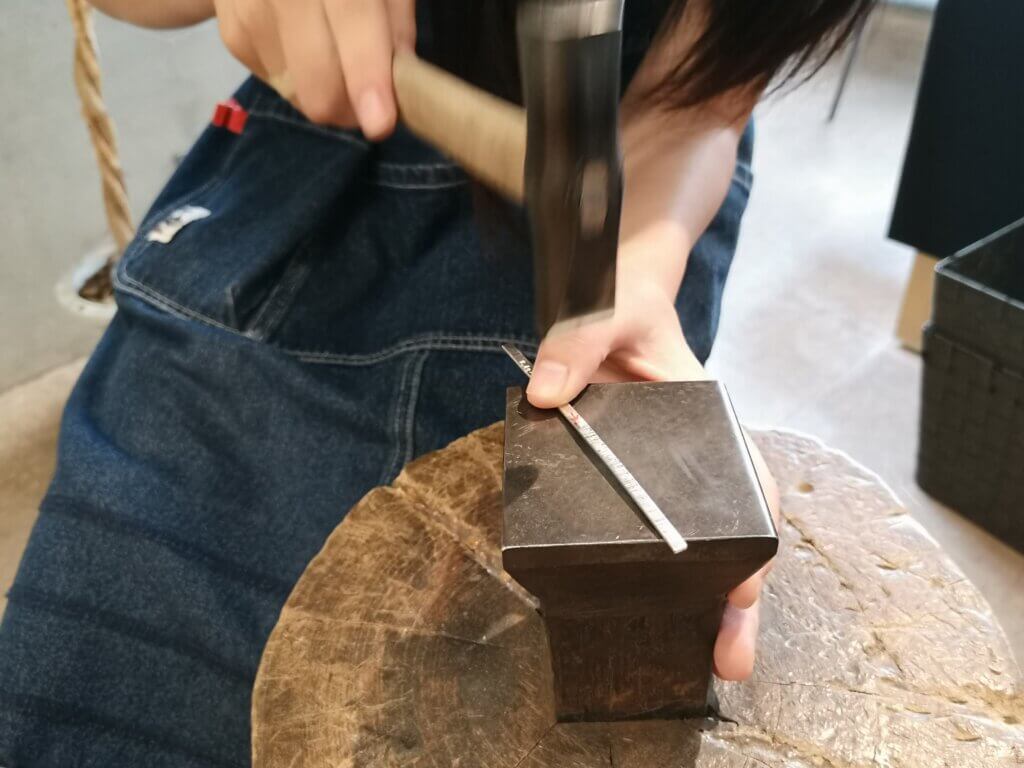 A special hammer is used to create the texture on the half that will be the front side of the tie pin once it is bent into shape.
The position for the engraving is marked by our artisans.
The marker used is oil-based so it will disappear after polishing and cleaning.
The shaping process comes after the engraving process. Customers are able to experience this step themselves as well.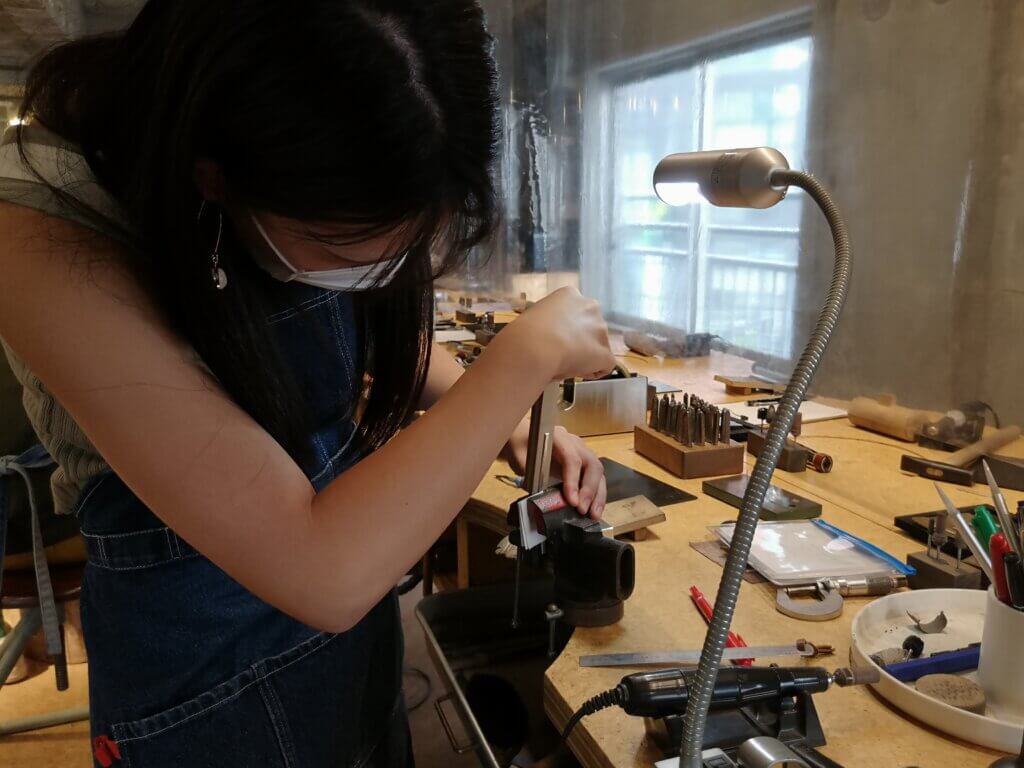 Below is their comment on their workshop experience:
---
I made this as a birthday present for my boyfriend. It was my first time, but the craftsmen carefully guided me from step 1. The end product turned product turned out a lot better than expected!
I'm sure he will be very happy too!
Thank you.
---
Thank you very much for visiting us. We look forward to seeing you again.
*This article is published with the consensus of the customers.
Customer Review: Handmade Silver Tie Pin