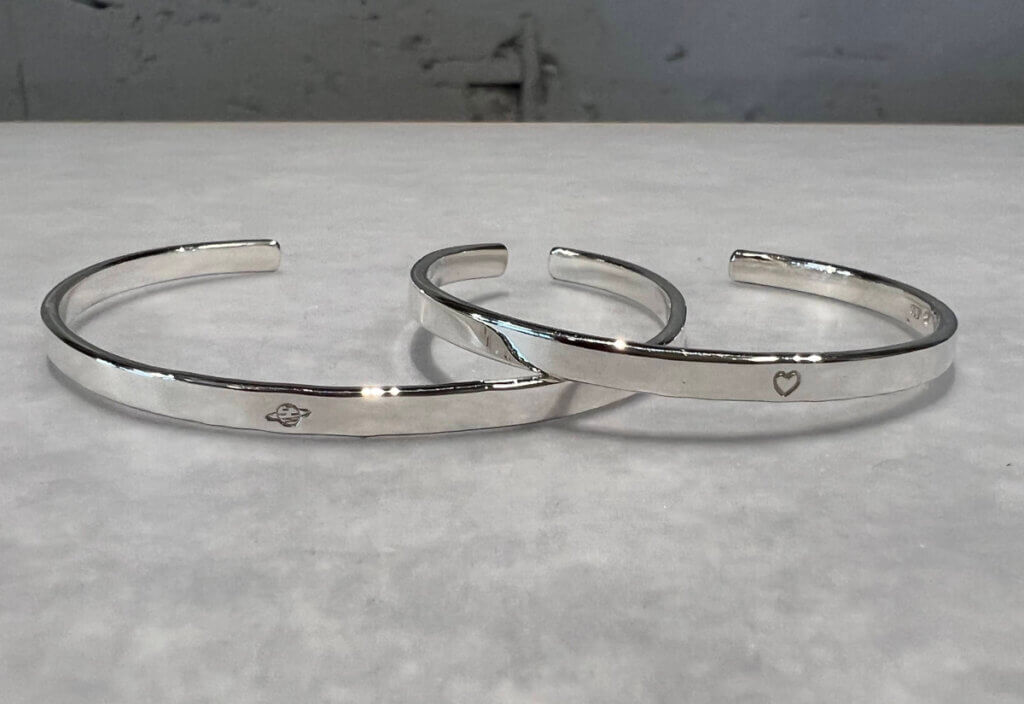 <Jewelry Details
Silver bangle (4.0mm)
Silver bangle (4.0mm)
We would like to introduce Mr. M and Mrs. N, a couple from Aichi Prefecture.
He came to us to make a bangle for the anniversary of our relationship.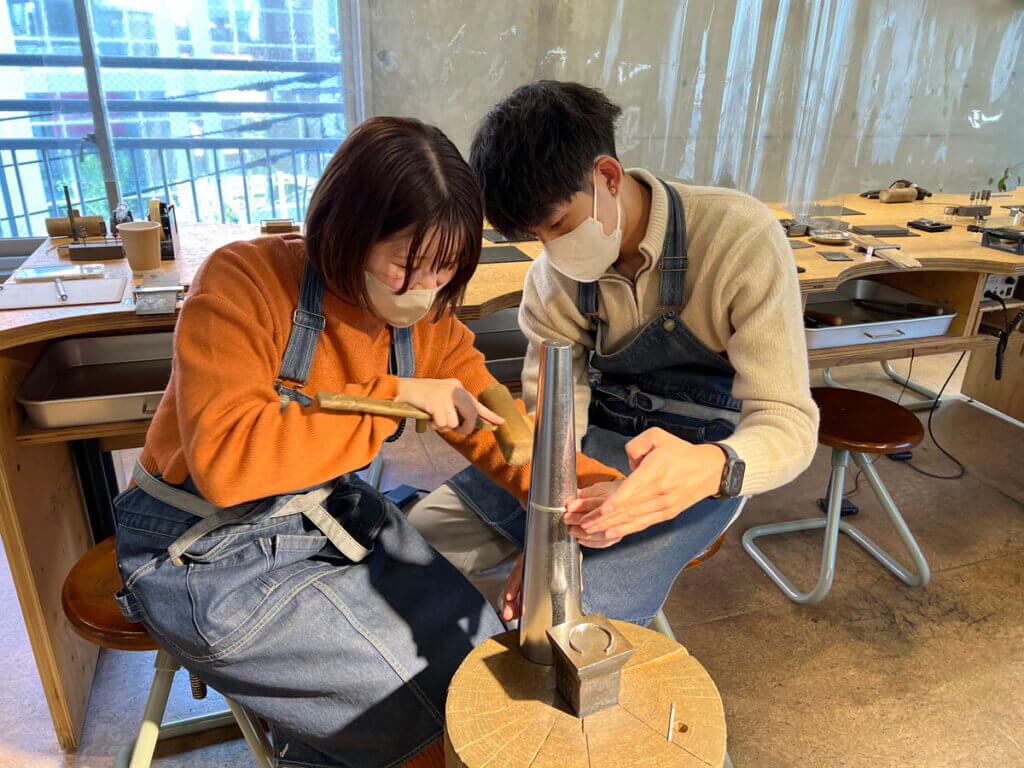 <Testimonials
We experienced making matching silver bangles for our anniversary. The craftsman was kind enough to teach us how to make them, and the three of us had a great time chatting while we made them!
You allowed us to swap things with each other and took several pictures of us during the experience, which made for a great memory! Thank you very much! (Mr. M)
I wanted a bangle for my 2 year anniversary and decided to make one.
Your reps were courteous and made it so much fun and smooth!
I was able to make it while relaxing in a very nice atmosphere with drink service... (Mr. N)
---
Thank you for coming from so far away! Please come back and visit us both again.
*This article is published with the consensus of the customers.
[Customer's Voice] Matching silver bangles for the second year anniversary.