We would like to introduce Mr. S. who lives in Tokyo. His wife is Italian and they were conversing in Italian.
The MITUBACI brand name is derived from the Italian word "Bacci" = "kiss," so we also talked about that.
Handmade wedding rings are made by exchanging each other's rings, and the two of you work together on the rounding process.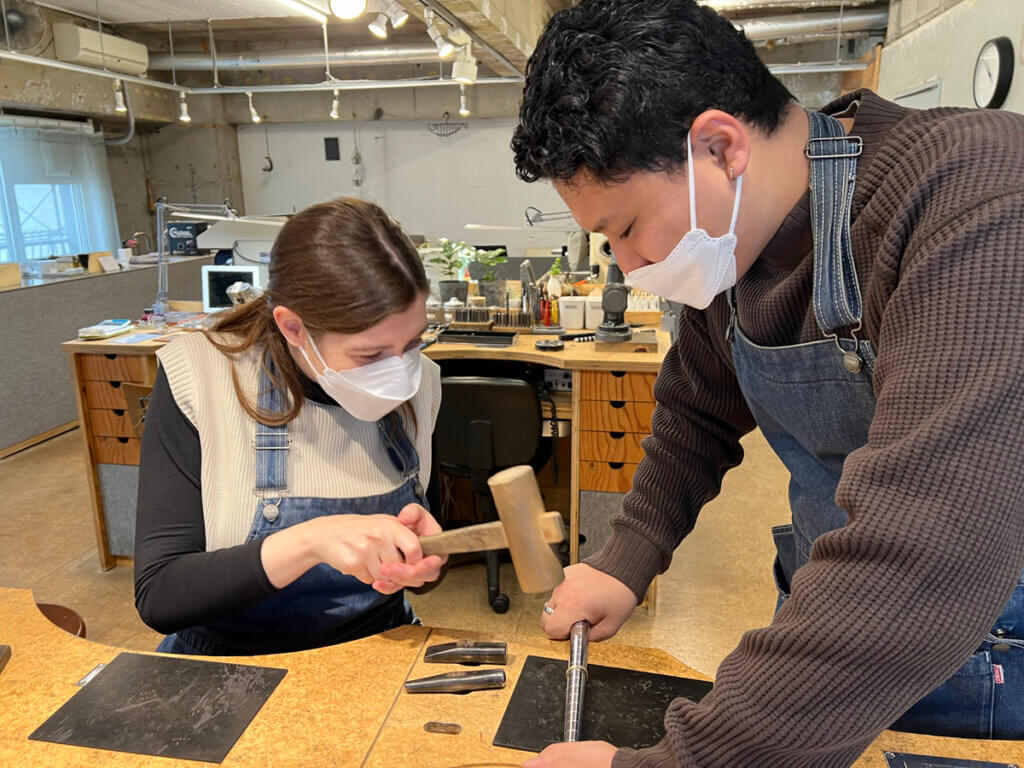 We also received feedback after the workshop.
---
We made wedding rings. We were able to create a ring with a story that was uniquely ours, unlike the brand name rings we had bought. We were able to create something that we were satisfied with thanks to the kind and careful instruction we received.
I will use it carefully.
---
Thank you for your visit, Mr. S.
We're always available for maintenance, so please come back and visit us both again!
*This article is published with the consensus of the customers.
[Customer's Voice] Handmade wedding rings made by two people working together