Left: 2.0mm width 18k Champagne Gold with hammered texture
Right: 3.0mm width 18k Champagne Gold with hammered texture
Champagne gold has a subtle brilliance, making it a popular choice for everyone.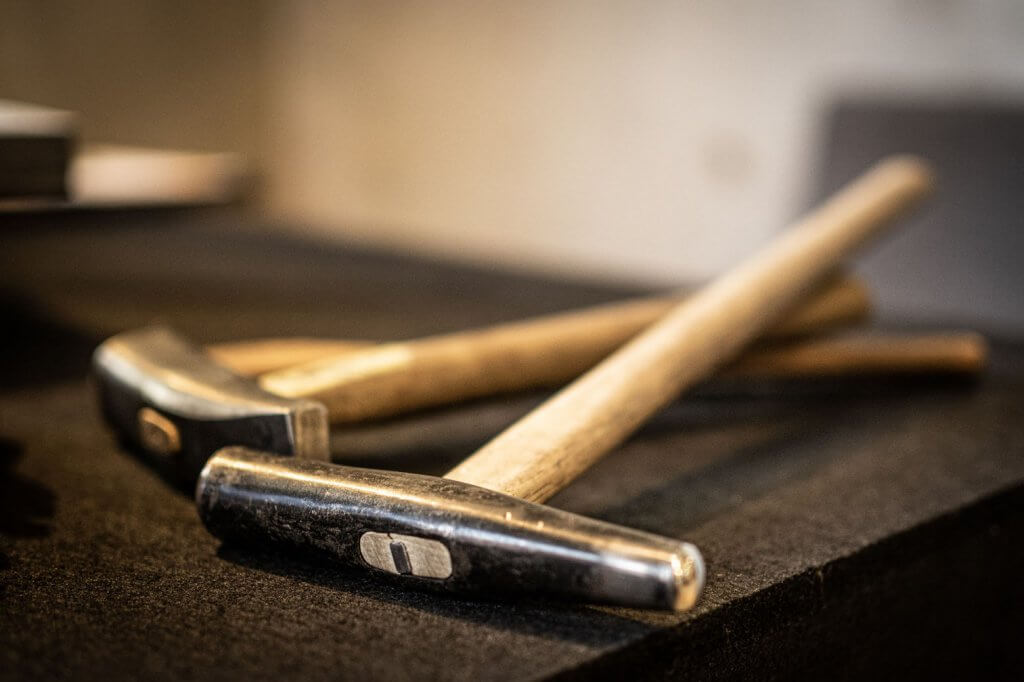 The hammered texture is applied using this type of hammer. A cute sound resonates the workshop with every strike of the hammer. The couple also has engraved on the inner walls of their rings.
Here's what they have to say in the survey:
★ At first, I was only planning to participate in a part of the jewelry-making process. However, after listening to the artisan's explanation, I decided to get hands-on throughout the process. It turned out to be such an enjoyable experience! We were able to get a taste of the work of the artisans.
★ The staff and artisan have been very polite and patient in attending to our appointment before and throughout the workshop. The instructions given were clear and satisfactory. We're also thankful to be able to take some videos to be used for our wedding ceremony.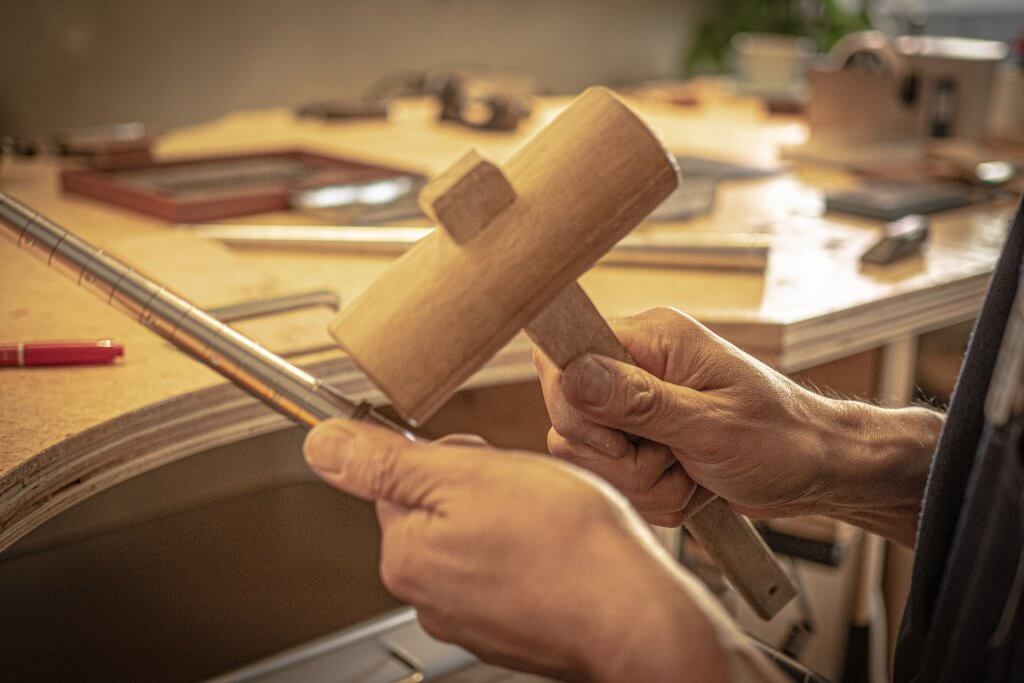 Here's a snippet of our artisan adjusting the shape of the ring. At any point where participants find it challenging, they are always free to seek help from our artisans.
The images uploaded in this post is taken by K-san's appointed photographer to be used for their wedding ceremony. Feel free to take pictures and use them for your wedding reception when you visit our workshop!
A message to K-san and N-san:
Thank you for visiting MITUBACI. We're excited for your wedding ceremony! Please feel free to enjoy free cleaning as part of our after-sales services, and feel free to contact us anytime.
______________________________________________
Thank you for reading this article! Our Instagram have more updates, so do check it out!
We also accept appointment requests for customers who wish to view our ready-made engagement and wedding bands collections, and workshop tours. Please feel free to contact us for more information. BOOK NOW
Visit our main webpage here for more workshop courses and feel free to drop us an inquiry: MITUBACI公式サイト
*This article is published with the consensus of the customers.
Customer Review: Handmade Wedding Bands—18k Champagne Gold