Mr. S, who had previously visited our store for a pair of rings, came to us as a repeat customer.
---
Thank you for your help in making a pair of rings for us in the past.
Once again, we had a very enjoyable time building the ring.
I would like to thank the craftsmen who were in charge of the project.
I would like to visit again, this time to make necklaces and bangles.
Thank you!
---
The work of striking the "tsuchime" was very good.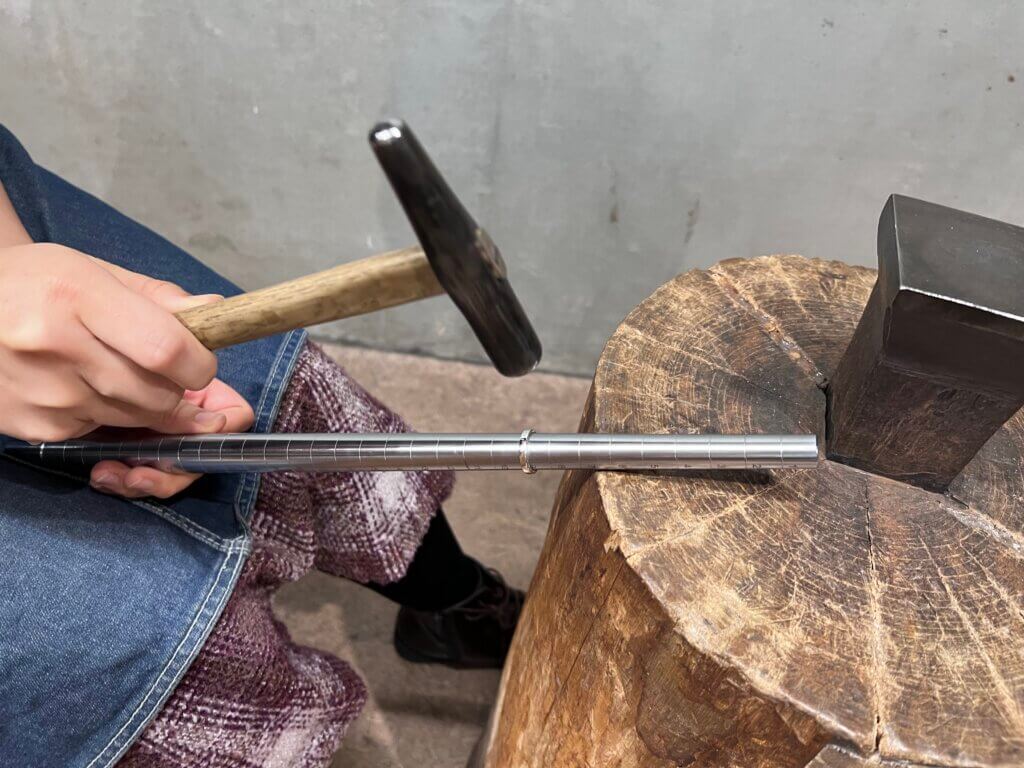 Dear S, Thank you for visiting us as well. We hope you'll come visit us again!
*This article is published with the consensus of the customers.
Here are some of our repeat customers.