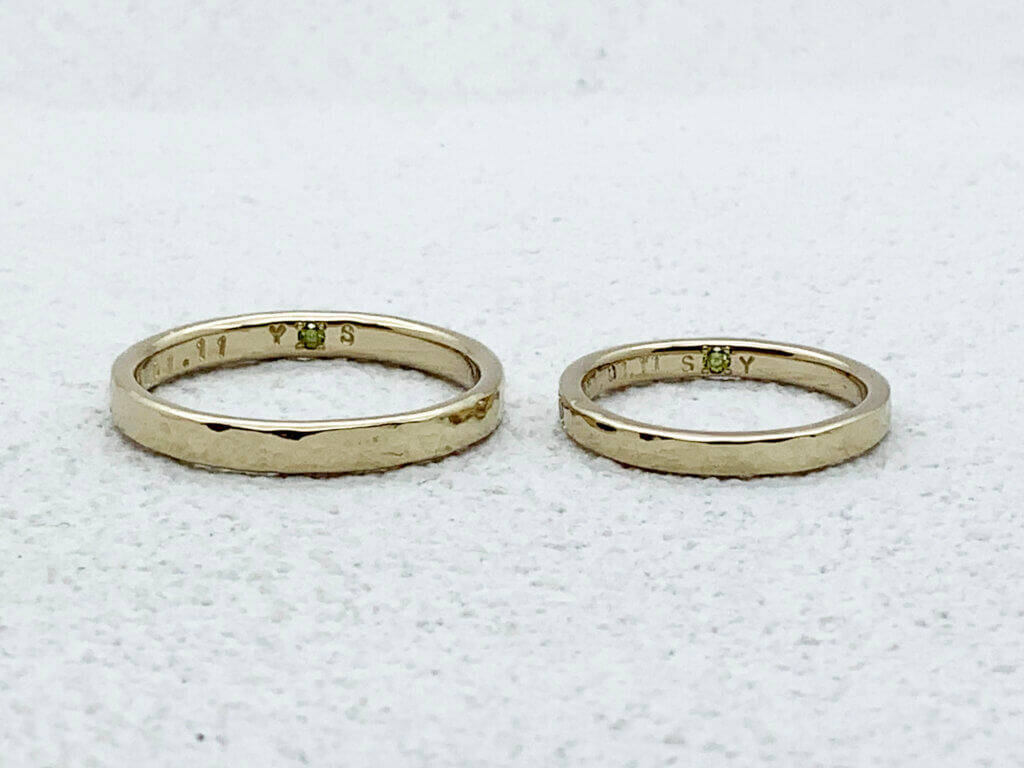 Ring details:
Left: 18k Champagne gold 2.5mm width with hammered texture and inner green diamond
Right: 18k Champagne gold 2.0mm width with hammered texture and inner green diamond
This couple wished to have matching green diamonds on the inner wall of their wedding bands and positioned in between their initials. Achieving this design arrangement is probably one of the more challenging parts of their workshop experience. They have to gauge and leave ample space when engraving their initials for the stone setting process, which will take place only at the end of the workshop.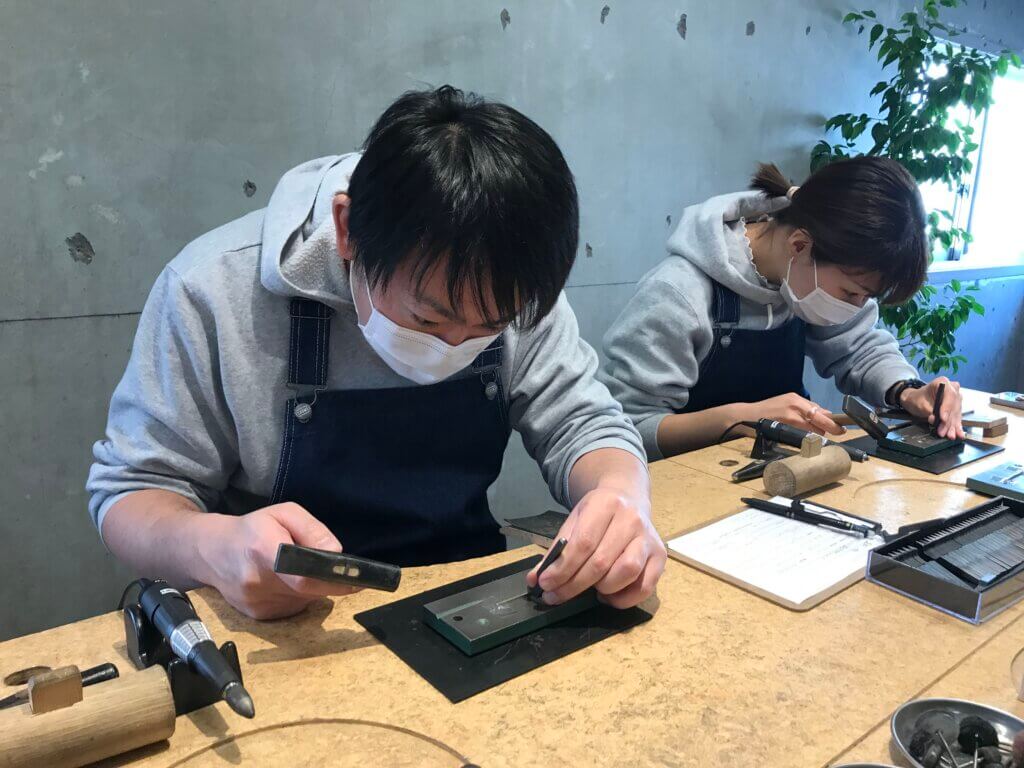 They have also decided to work on each other's ring.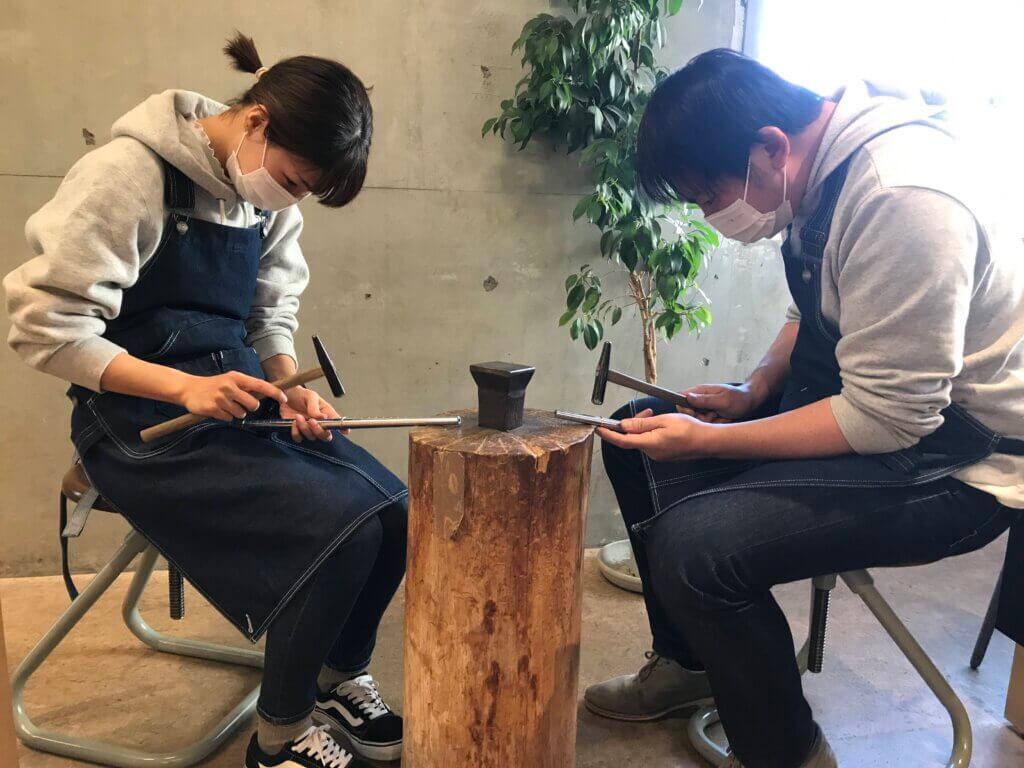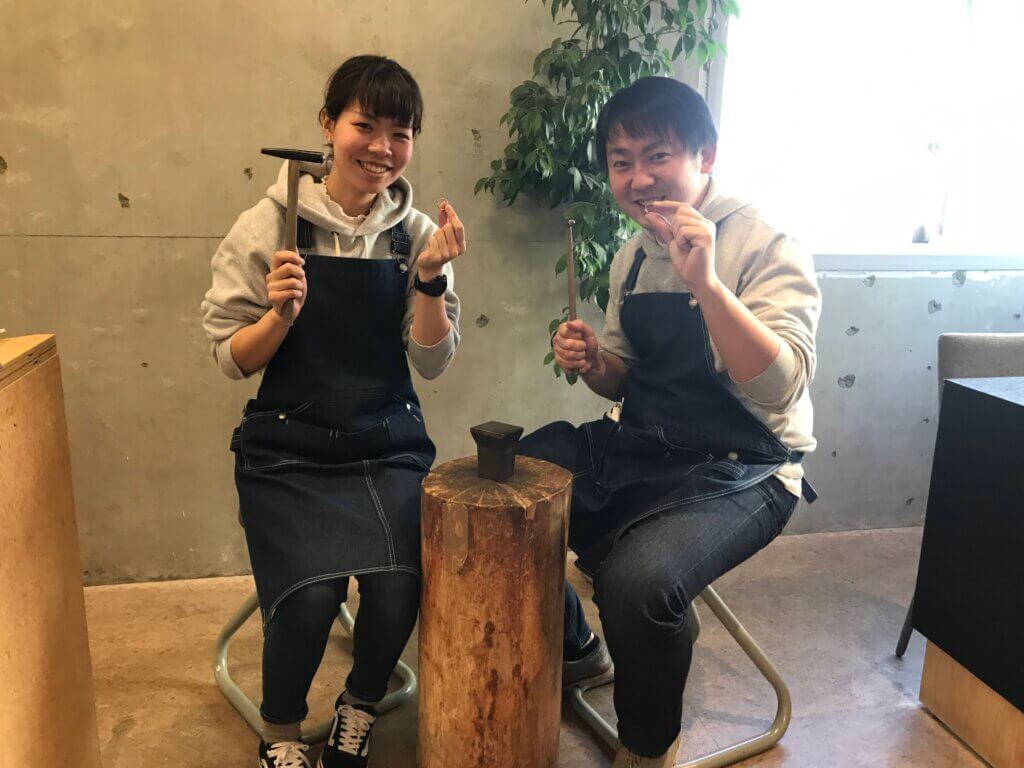 The ring on the right also has a white diamond added to its outer wall.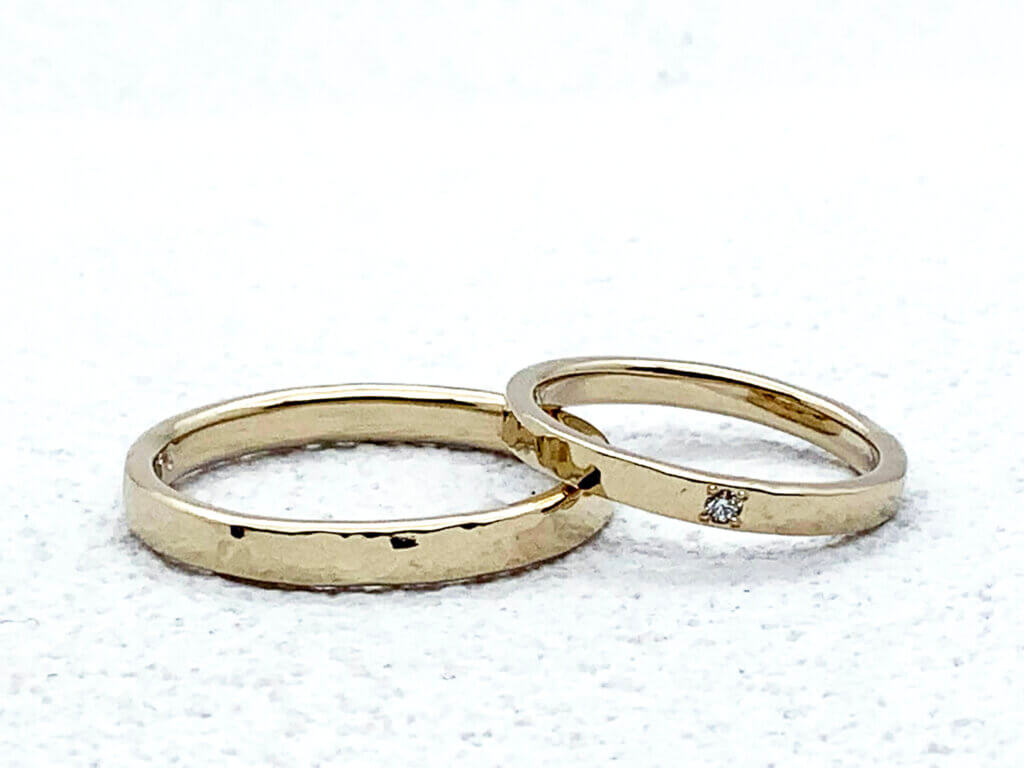 Here are their thoughts about their workshop experience:

"The artisan salvaged my 'blunders,' and I had a wonderful time making my wedding ring. I'm so glad we picked MITUBACI! Thank you!"
***
Dear K-san, thank you for visiting MITUBACI! Please visit us again!
*This article is published with the consensus of the customers.
Customer Review: Wedding Bands with Matching Secret Stones