We have heard many stories about how the wedding bands do not fit well after some time despite ensuring that the sizes were just right at the point of purchase. Common woes are that rings become either so loose that it spins or so tight that it squeezes the finger uncomfortably.
I went to the store, had it measured perfectly, and had it custom made for me.
⠀
Did you know that there could be a few reasons as to why they feel looser or tighter?
Firstly, the size of our fingers may differ from seasons and time of the day. For instance, the dry weather in winter causes the ring to slip more easily while the warm weather in summer makes the ring more difficult to remove due to sweat. One's lifestyle also plays a factor; large intake of water and lack of sleep may cause the fingers to swell, and therefore the ring to feel tighter. It is like how our feet sometimes feel tight after alighting an aircraft because of large water intake on board; our ring finger also expands 2-3 sizes!
Naturally, a change in our body weight also affects how well our ring sits on our finger. Our body weight may be affected by our diet and stress we feel before and after the wedding, which is another plausible explanation for the looseness and tightness of our ring. This could be why sometimes the fit of the ring feels different on the day of purchase and after.
⠀
Subsequently, the ergonomics of the ring sizer gauge used during measurement may differ from the actual jewelry. Many jewelry boutiques utilize a ring sizer gauge that measures by 1 full size. These gauges, manufactured at low costs, are often bundled, heavy and have a flat contour on the inner rings, making them difficult to put on and remove during measurement. They also tend to have a narrower or wider width than the actual ring. Hence, sometimes a perfect fit on the ring gauge does not accurately reflect the ergonomics of the actual jewelry. Having said, this also explains why sometimes when we opt for a slightly bigger ring size for comfort, the result turns out too fitted that it is hard to remove.
Most stores use a tool called a ring gauge, which has a large number of size 1 rings, but these ring gauges are heavy and inexpensive, flat on the inside, difficult to put on and take off, and sometimes narrower or wider than the actual rings they make. The ring gauge is also heavier and less expensive.
Therefore, it is surprisingly difficult for ring gauges to measure the perfect size that is originally comfortable.
The size I measured and decided to make a ring a little loose, but when I finished it, it turned out to be too loose, or I measured it thinking it would fit perfectly, but the ring I chose was too wide. Or, the ring you chose was too wide, and it ended up being a size that you could not remove at all.
Unfortunately, many people experienced this when they purchase from overseas brands. More often than not, these jewelers do not provide resizing services after completion and require customers to fork out more for a whole new replacement.
At MITUBACI, we use ring sizer gauges known to have an "uchikoumaru" (内甲丸) contour. Our gauges emulate the ergonomics of the actual ring to fulfill accurate fit and comfort, a pride we take in our jewelry and our promise to our customers.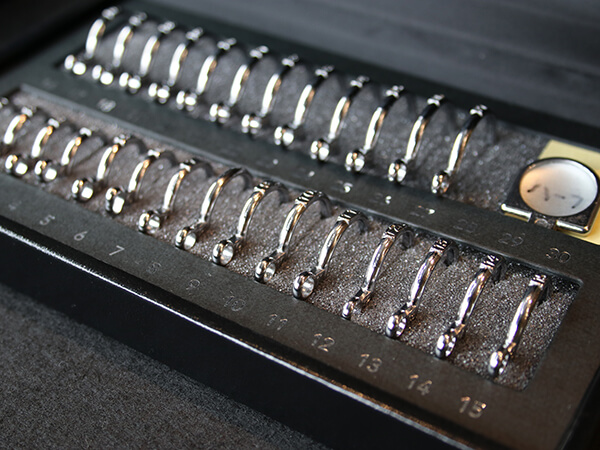 To improve accuracy in measurement, our artisans have devised a half-size ring sizer gauge and even a 1.5-width ring sizer gauge for skinny rings. Every ring sizer is on its own instead of bundled up so that the measurement is not affected by excess weight. The top advantage of hand-crafting your wedding bands is being able to test the fit throughout the process of making, and eventually achieving an accurate and comfortable fit!
And the ring gauges are not used in a bundle to avoid weight effects, but rather each ring is separate and tucked away in a box.
And as for the ring size, one of the great advantages of making wedding rings by hand is that the rings are made by actually fitting them on your own fingers, so you can be sure to get the perfect size wedding ring that is comfortable to wear!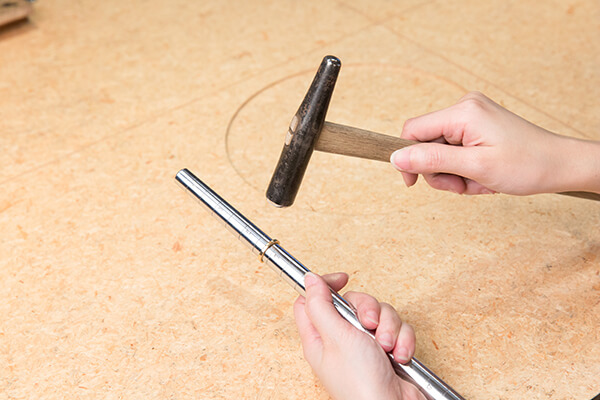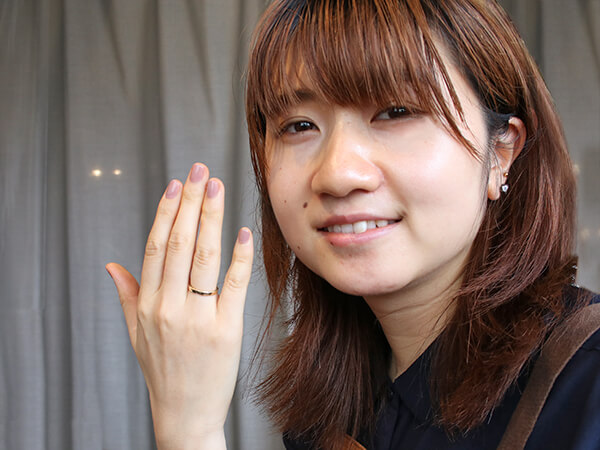 If you wish to make the ring slightly tighter or looser during the jewelry-making process, feel free to inform our artisans! The completed rings may end up a size bigger than the original measurement, depending on the request of the wearer.
So the finished ring may be as much as 1 larger than the first size measured, or about 11.8 when measured with a size stick.
With MITUBACI's handmade wedding rings, you're sure to find the perfect size wedding band for you and your partner!
So if you're looking for a perfect fit, sign up for MITUBACI wedding bands workshop today! If you wish to resize your ring after some time, you may opt for one-time free ring resizing service with us.
______________________________________________
To make an appointment or drop us an inquiry, please click on the "Book Now" button below:
______________________________________________
Thank you for reading this article! 
Our Instagram will be updated every now and then, so please stay tuned!



Why Do Rings Feel Tighter or Looser Over Time?