Hello everyone, this is Shindo from MITUBACI.
Allow me to introduce the textures achievable at our DIY workshops on rings and bangles.
今回は「槌目(つちめ)」の紹介です。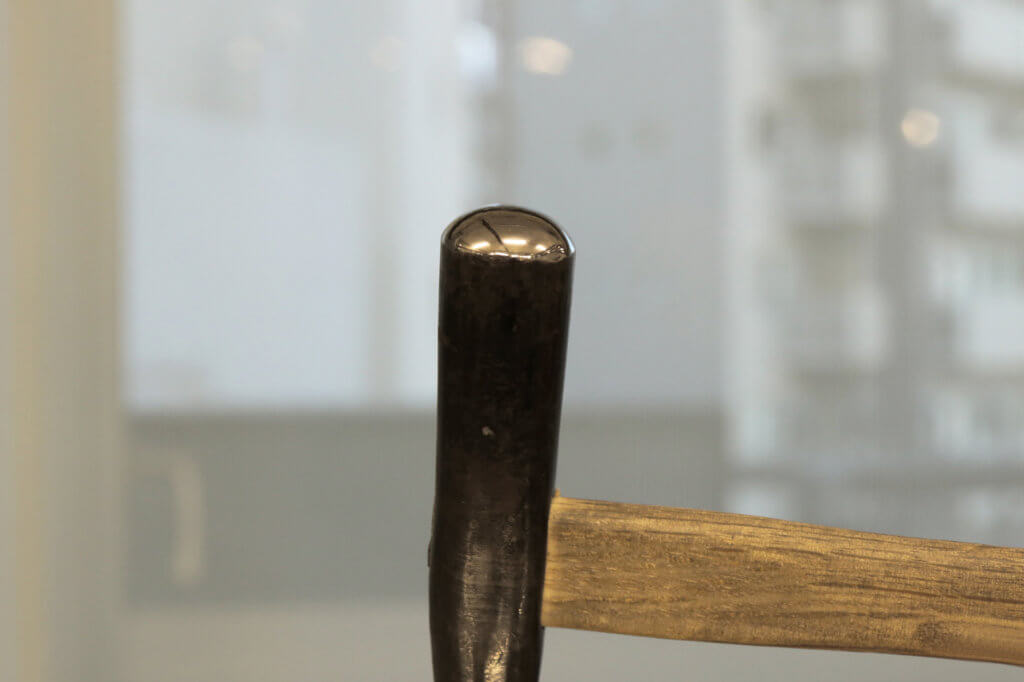 槌目に使う槌の形状は先端が丸くなっていて、つやつやの鏡面仕上げになっています。
槌目は、表面に丸いへこみを付ける加工です。
For a start, we have the hammered texture (also known as "tsuchime.") The hammer above is used to achieve this water-surface-like hammered texture. With a round and smooth tip, this hammer creates rounded dents on the surface of the jewelry.

The amount of strength applied to form the facets on the ring affects its aesthetics, making every piece of jewelry with this texture one of a kind. Also, texture application only comes after polishing the ring or bangle to retain the sheen of the completed jewelry.
作業をする前に、指輪やバングルをきれいに磨いておくことで、仕上がりがよりきれいになります。
Once completed, the hammered texture shimmers beautifully like water surface when reflecting the light. The gentle shimmer of this texture contributes to its popularity, making the hammered texture one of our participants' favorite.
ワークショップでは一番人気のテクスチャーです。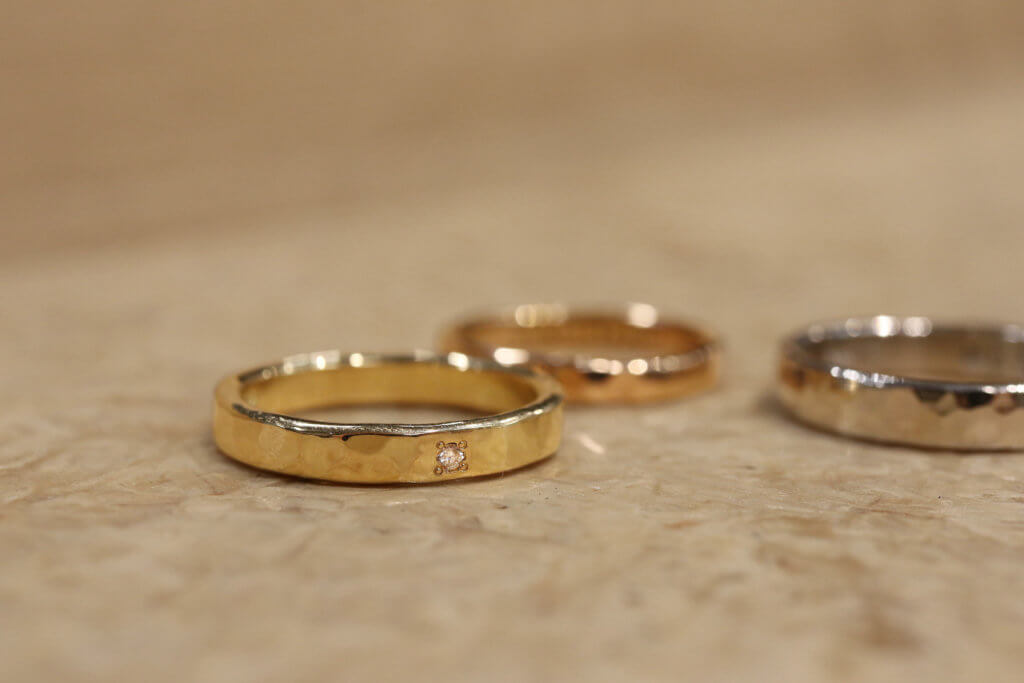 Thank you for reading this article! Feel free to drop us an inquiry, or click the "Book Now" button to make an appointment: BOOK NOW
Our Instagram will be updated every now and then, so please stay tuned!



Hammered Texture ー Shimmering Water Surface