Hello everyone, this is Shindo from MITUBACI.
Allow me to introduce the different jewelry textures achievable at our DIY ring and bangle workshops. This time, we will be talking about the snowflake texture.
In this issue, we introduce a hammered "snowflake" (tsuchime).
This hammer with a flat surface that is almost covered with dents (see image above) is used for the snowflake texture.
While the dents look fine and detailed, this hammer is heavier than it seems. Also, this hammer is made in-house just for this special texture! The dents are carved with a tool called "tagane." And as the name of the texture suggests, the finishing resembles an undisturbed pile of snow with a faint shimmer.
This is an original mallet specially processed for Snowflake.
The patterns are carved by hand using a tool called a chisel.
The finished ring will have a sparkling surface like the surface of accumulated snow.
To enhance its aesthetics, consider stacking it with a ring with plain texture when you put on your jewelry! Do check out our sample ring when you visit MITUBACI!
Please take a look at the samples when you visit our store.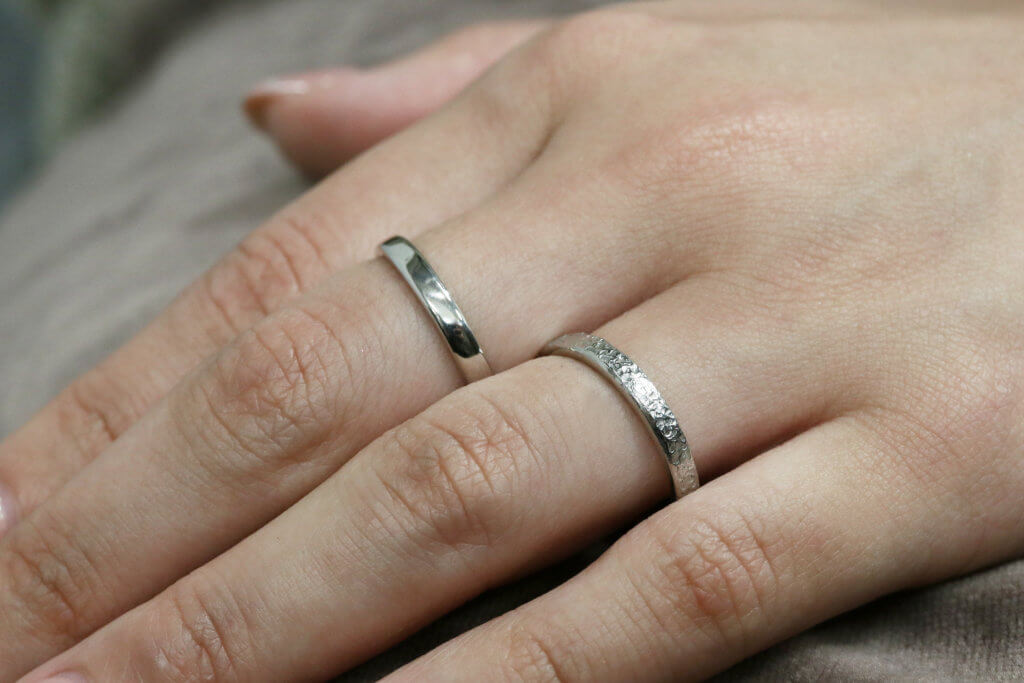 Thank you for reading this article! Feel free to drop us an inquiry, or click the "Book Now" button to make an appointment: BOOK NOW
Our Instagram will be updated every now and then, so please stay tuned!



Snowflake Texture ー Sparkling Lightly Like Silent Snow