MITUBACI can handmake wedding rings. We would like to share with you a customer's experience of having a wedding band made of platinum 950.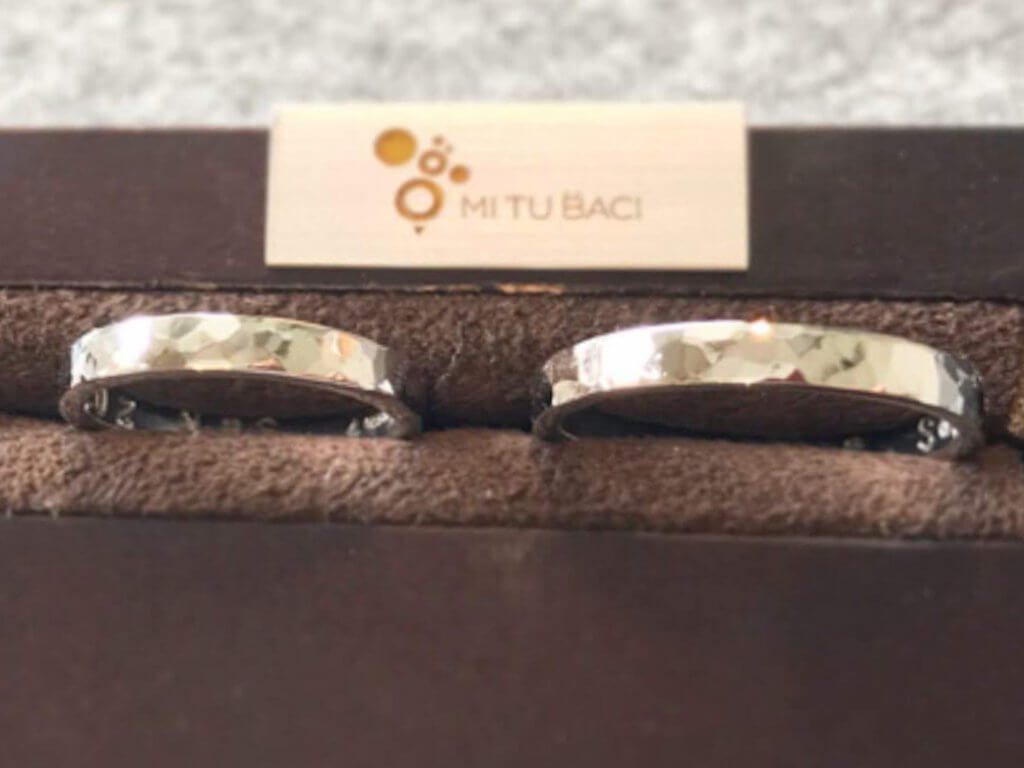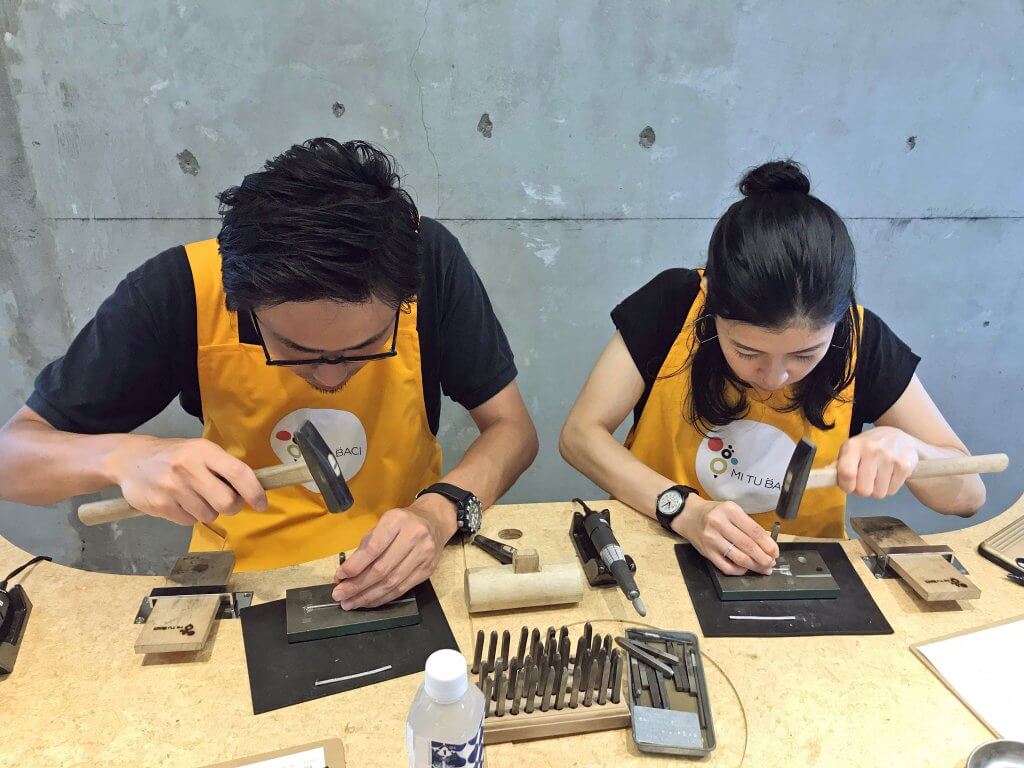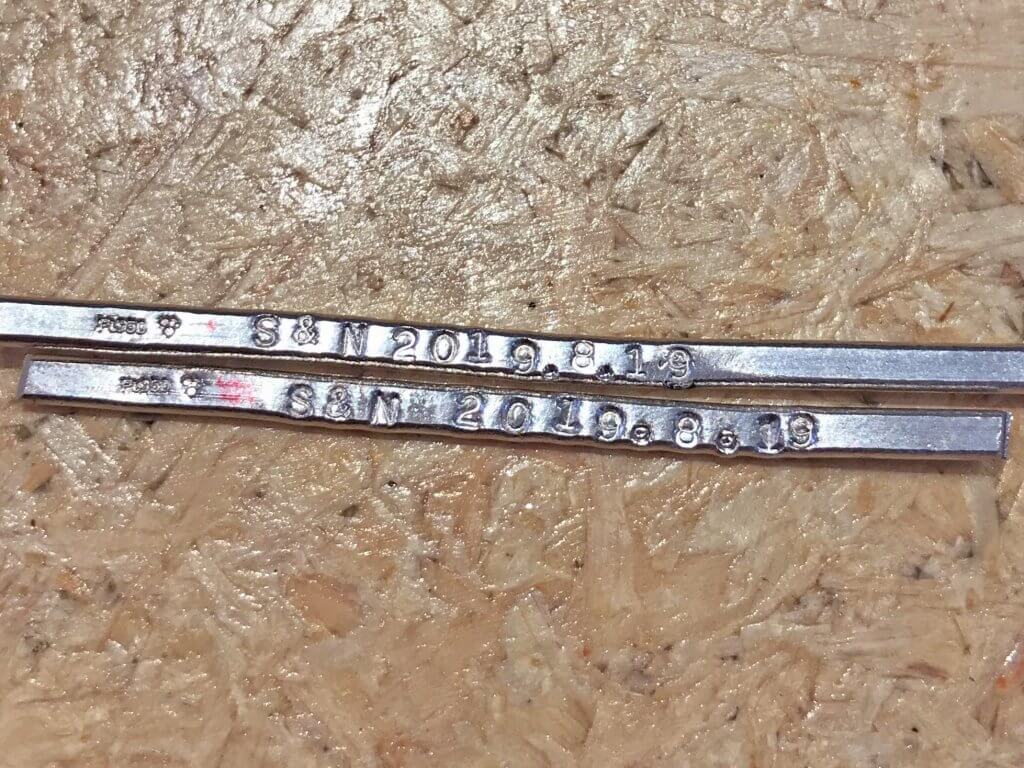 Before shaping the platinum into rings, the couple engraved on their rings with a hammer and metal stamps.
First practice with silver material and then engrave on the real material, so even first-timers can do it.
MITUBACI offers engraving of capital letters, numbers and symbols.
Engraving of symbols is available in hearts and stars, as well as original engravings.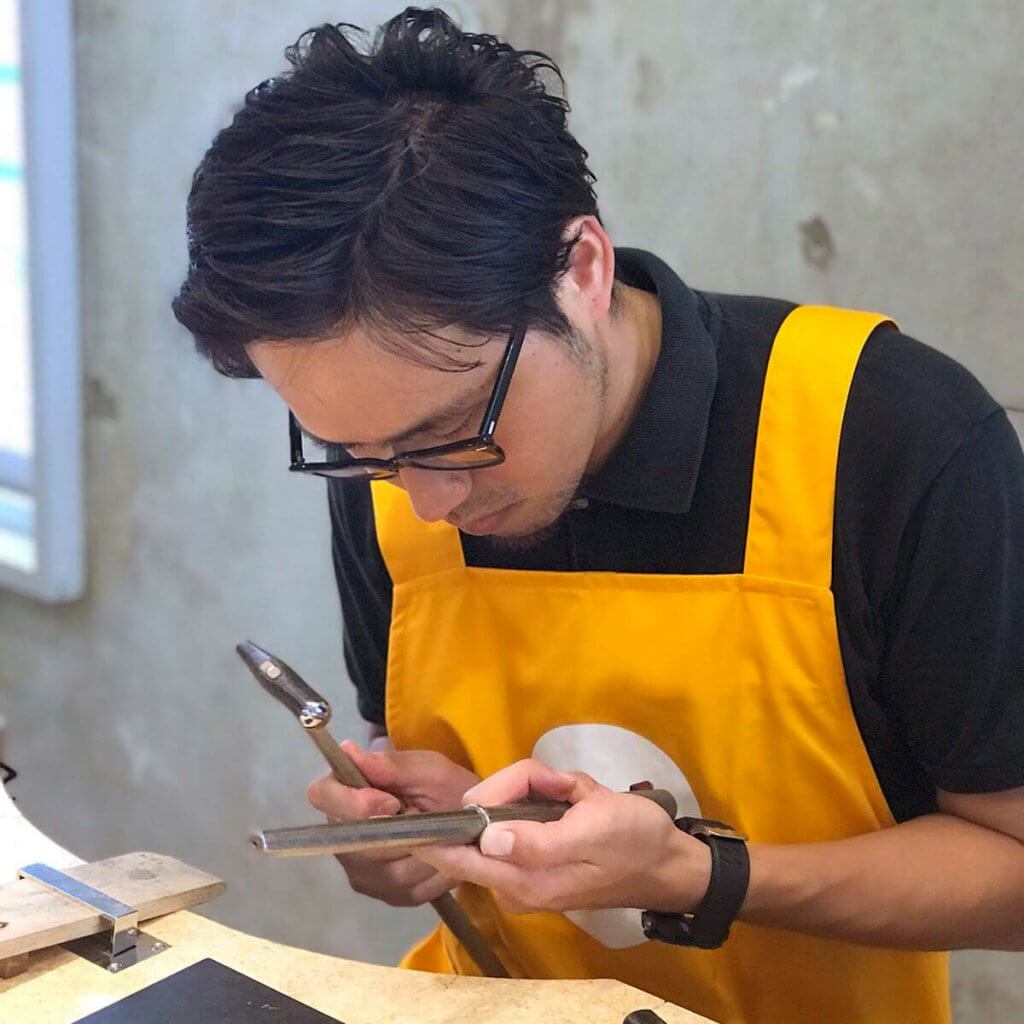 This is the process of creating a sparkling pattern on the surface of the ring called "tsuchime. A special hammer with a rounded and polished tip is used.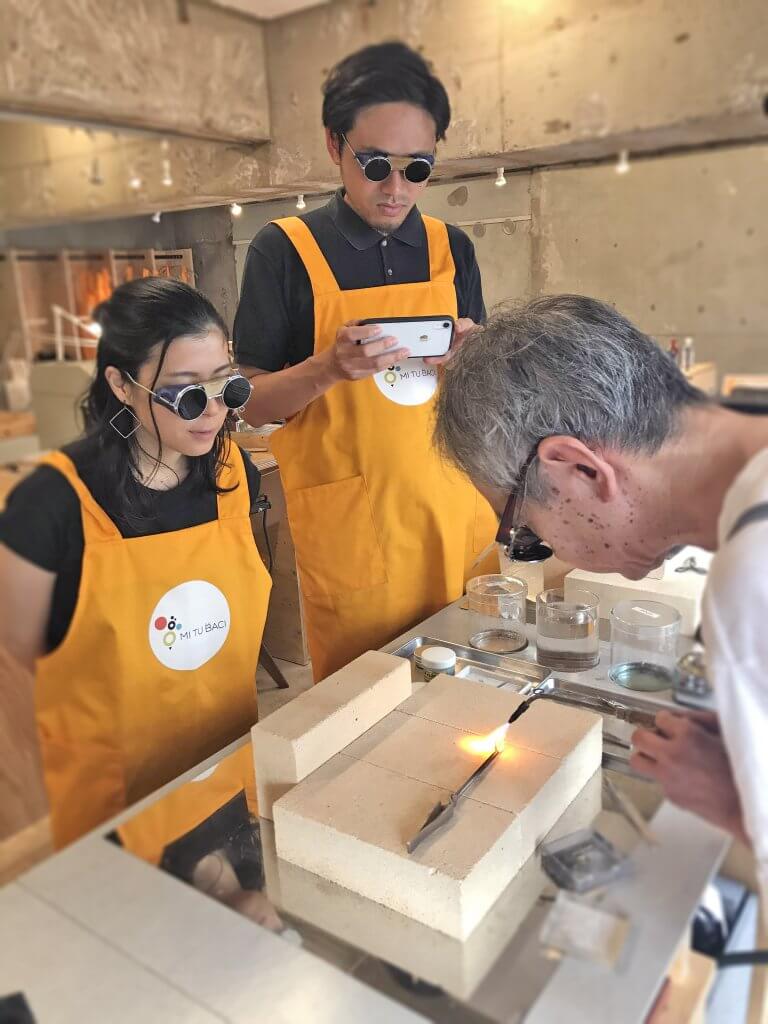 There is a process called "brazing," which involves the use of fire. Our craftsmen will teach you how to use the fire and stand by your side.
In the case of platinum Pt950, the work is craftsman-centered because of the use of an oxygen burner.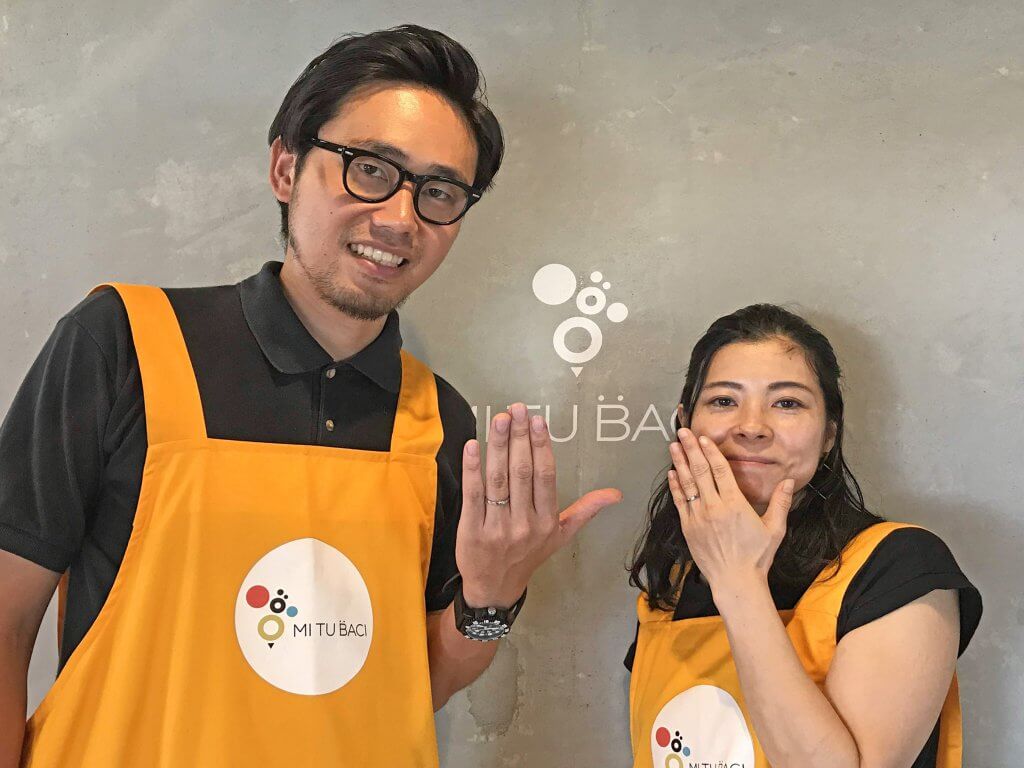 Once the rings are done, put them on your finger for a photo!
We have received a questionnaire from both of them and would like to share it with you.
Q: What is most interesting about the workshop?
I was able to experience the process of making a ring while making it myself. I enjoyed making the ring for the first time.
"The fact that I get to experience jewelry-making for the first time, and craft my very own ring."
"Getting to experience the jewelry-making process while being guided throughout."
Q: What is most challenging about the workshop?
"Trying to align and engrave the metal stamps."
Not particularly."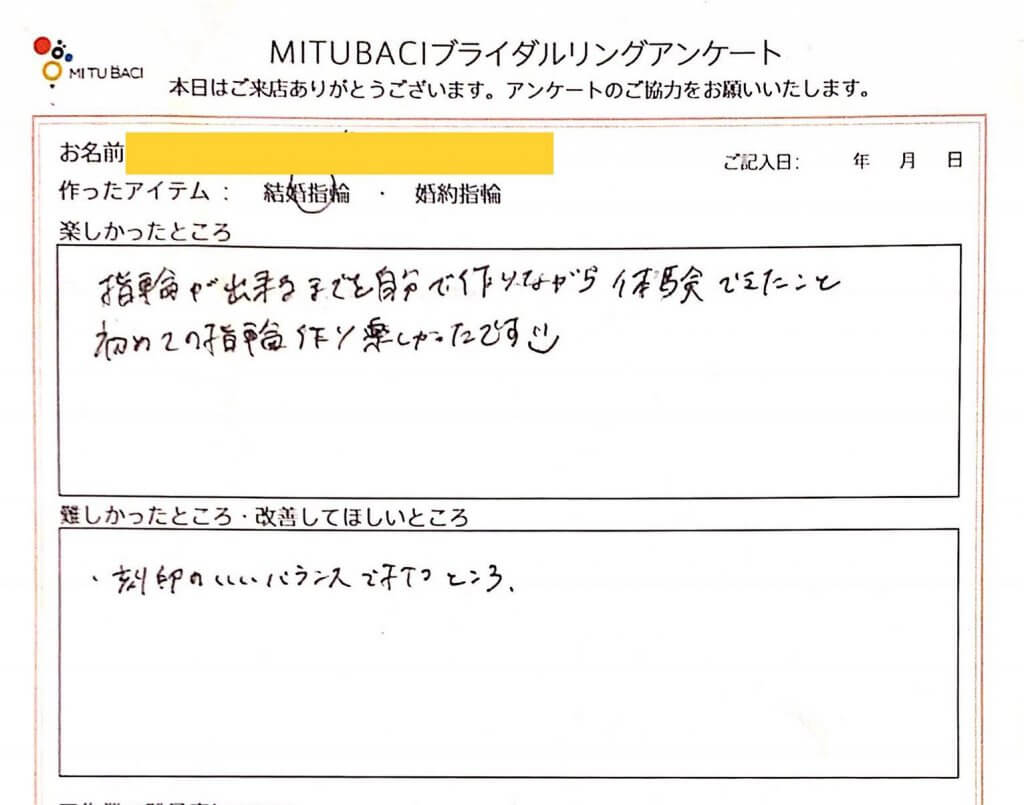 ■ A message to Y-san:
Thank you for visiting MITUBACI atelier! We hope today's experience has become a wonderful memory for both of you.
We hope that the experience of this day will be a wonderful memory for both of you.
Please note that we also provide free-of-charge after-sales services such as cleaning or polishing. Please feel free to contact us if you have any queries or require assistance.
______________________________________________
Thank you for reading this article! 
Our Instagram will be updated every now and then, so please follow us there too!
We also accept appointment requests for customers who wish to view our ready-made engagement and wedding bands collections, and workshop tours. Please feel free to contact us for more information.
______________________________________________
MITUBACIWe also have rings made by skilled craftsmen at Please feel free to contact us if you are interested.
*Published on this blog with permission of the customer.
To make an appointment, please click on the "Book Now" button below:
Customer Review: Handmade Wedding Bands—Platinum