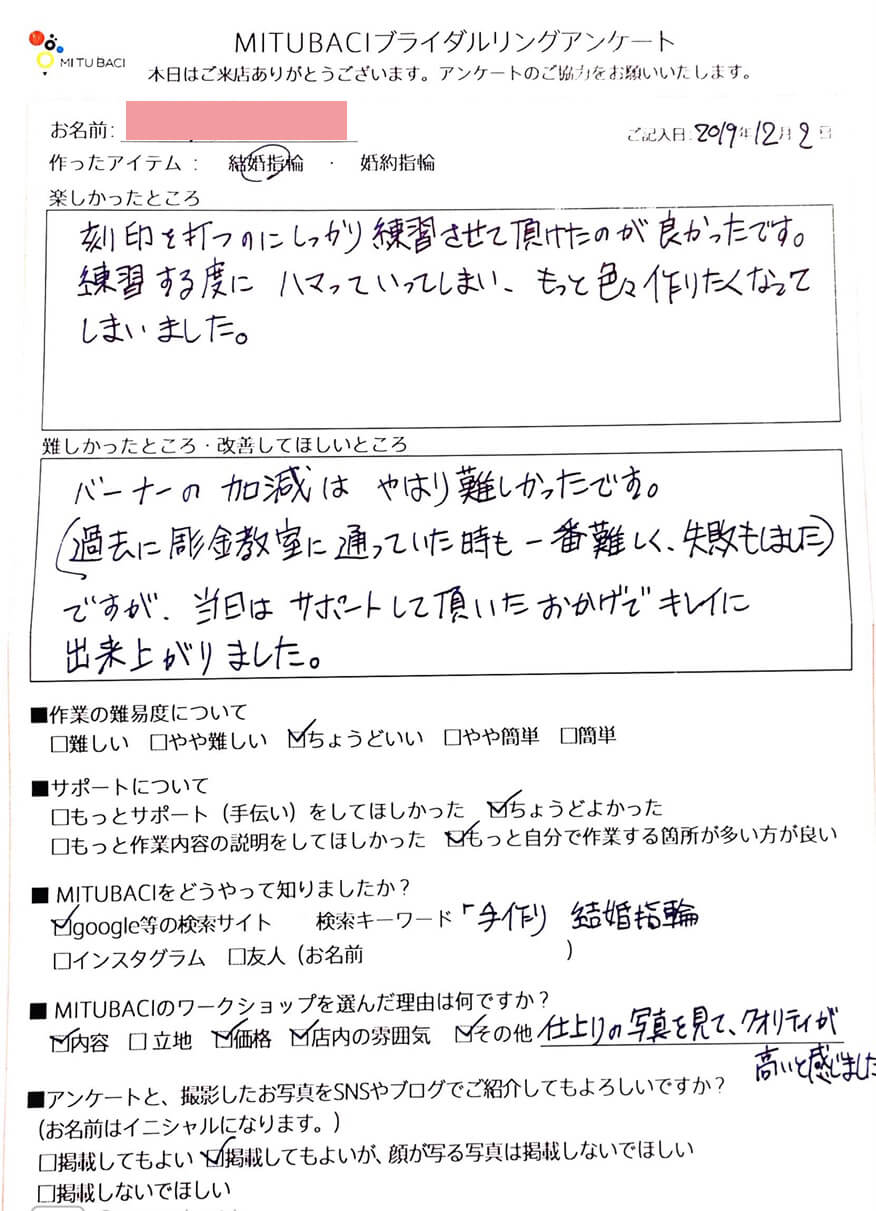 Here's what Customer Y has to say:
In order to make sure that the ring is satisfactory to the customer, we practice the difficult parts before starting the actual production. Therefore, our customers can rest assured that their rings will be made to their satisfaction.
■ A message to Y-san:
Thank you for visiting our atelier, we're really elated to hear that you've enjoyed yourselves! Please feel free to visit again for after-sales services, such as cleaning and polishing your rings.
______________________________________________
Thank you for reading this article! 
Our Instagram will be updated every now and then, so please follow us there too!
We also accept appointment requests for customers who wish to view our ready-made engagement and wedding bands collections, and workshop tours. Please feel free to contact us for more information.
______________________________________________
To make an appointment, please click on the "Book Now" button below:
If you're looking more jewelry workshops, you may wish to visit MITUBACI for more information.
 MITUBACI website
*This article is published with the consensus of the customers.
Customer Review: Thoughts on Handmade Wedding Bands