Here are some of the customers who made silver bangles in the workshop.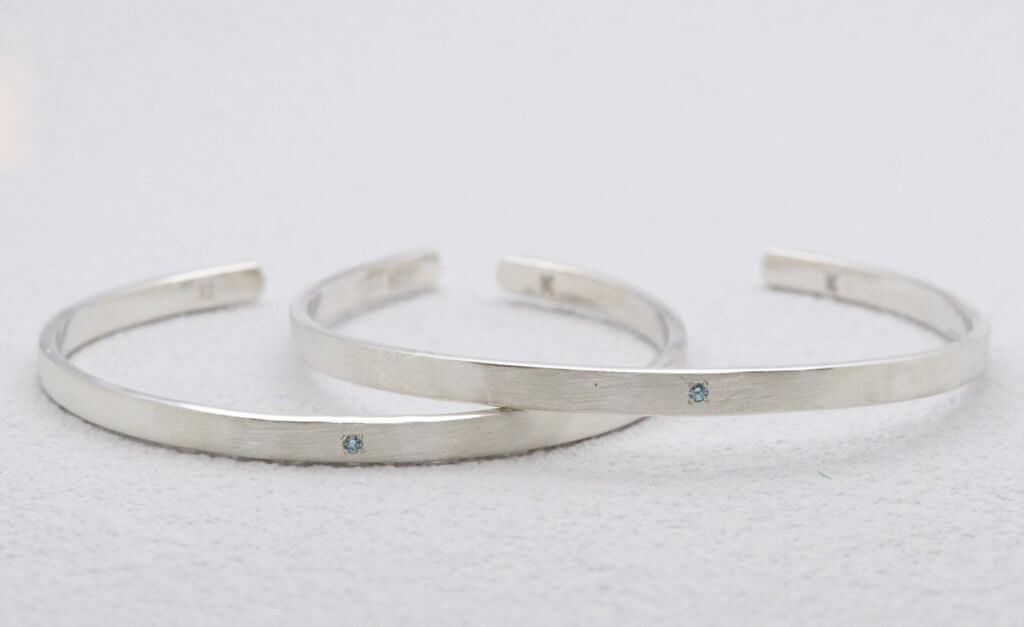 <Jewelry Details
Silver bangle (flat), hairline finish + ice blue diamonds (same finish on both pieces)
Hand Engraving by Metal Stamps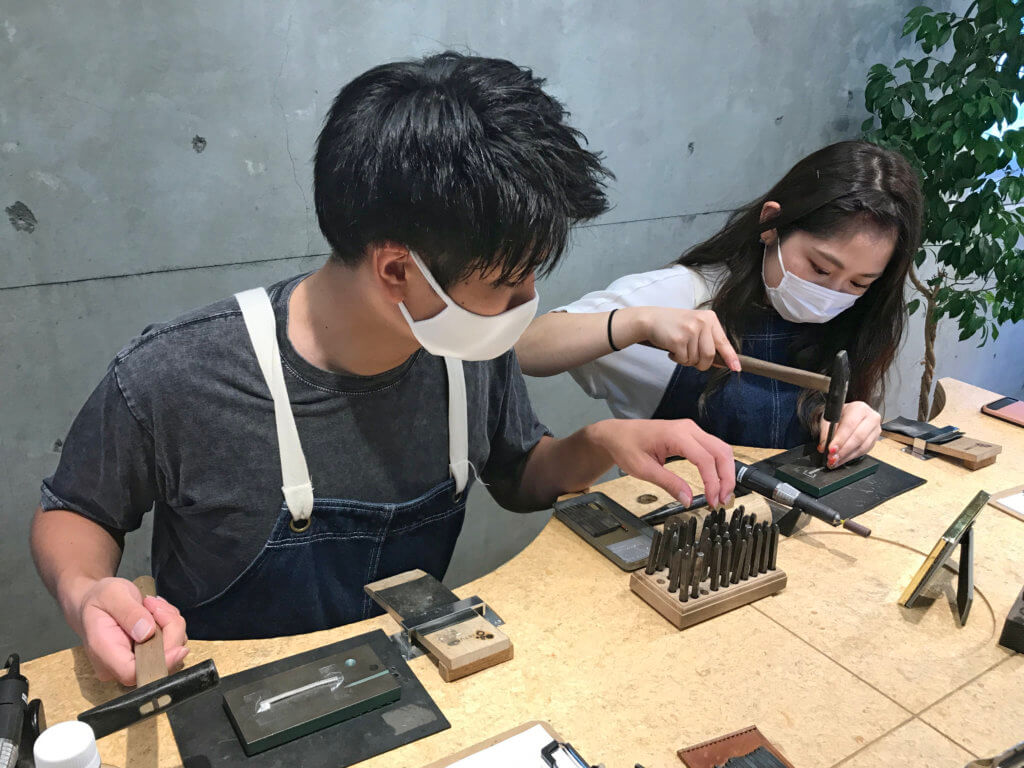 The first step is to engrave the silver plate of the material. In addition to capital alphabets, numbers, hearts and stars, MITUBACI's original engraving is also available.
You will have time to practice before the actual material.
The engraving can be done on the front, inside, or both sides of the bangle. In this case, we chose to engrave on the inside.
Hairline Finishing for a Matt Effect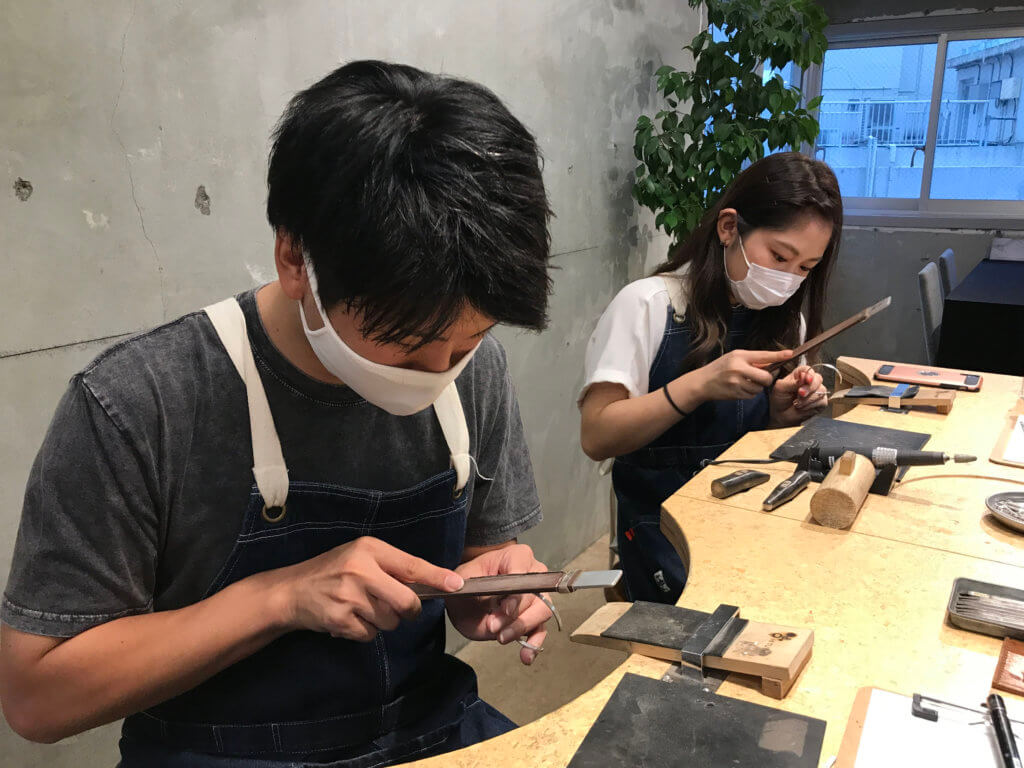 After engraving and rounding, the finishing touches are applied.
This customer is trying a process called "hairline" using sandpaper.
Hairline is a matte finish sanded in one direction.
From handling a piece of metal strip to completing the surface texture, participants get to experience every process along the way. After which, the final step—stone setting—will be done by our artisans.
Feedback from Participants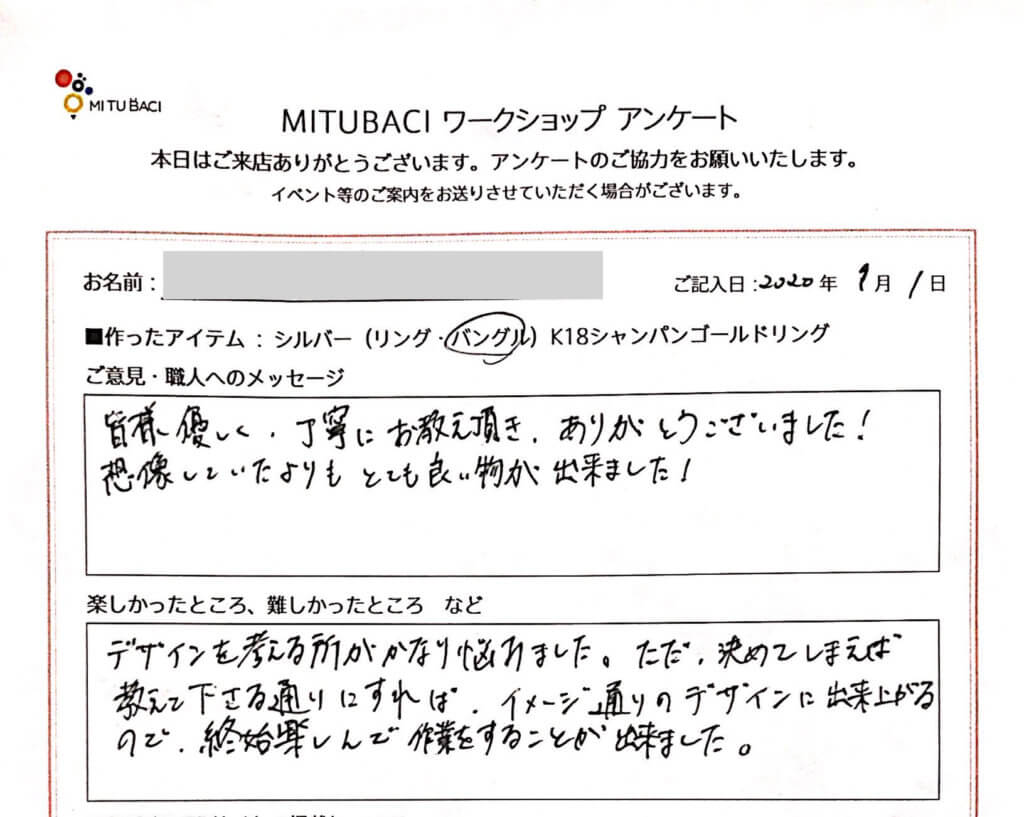 ◆ A message to the artisans
"Thank you for being so patient in guiding us! The completed jewelry surpassed our expectations!"
◆ What's interesting/challenging about the workshop?
"I couldn't make up my mind on the design of my bangle. Once I have decided, the jewelry turned out the way I visualised it under the guidance of the artisan! It was an enjoyable journey throughout!"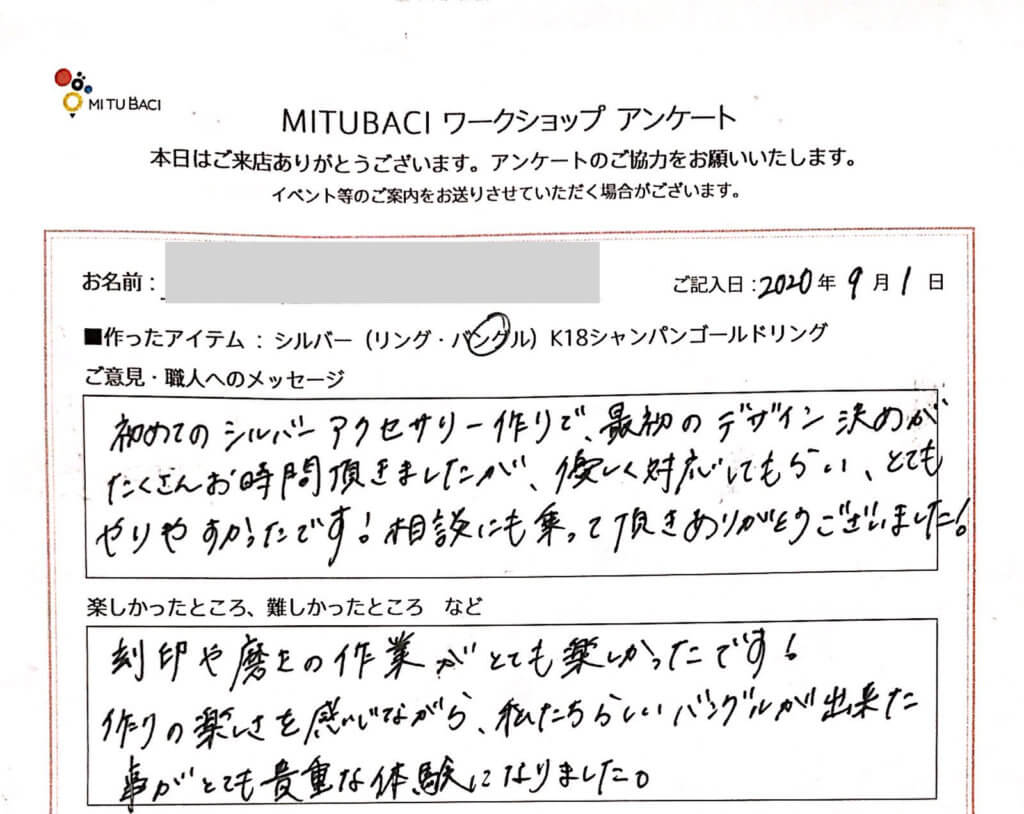 ◆ A message to the artisans
"Being my first attempt at jewelry-making, I spent quite some time deciding on the design of my bangle. Under the concise instructions by the artisans, the processes were manageable! Thank you for your advice!"
◆ What's interesting/challenging about the workshop?
"I especially enjoyed hand engraving and polishing the jewelry. It was a fun and memorable experience for both of us, and we feel that our bangle designs befit our personalities!"
■ A message to our participants
We are very happy to learn that you've enjoyed yourselves! Matching the ice blue diamond with silver jewelry gives it a refreshed look! Thank you for visiting, and we hope to see you again soon!
Thank you for reading this article!
Feel free to drop us an inquiry, or click the "Book Now" button to make an appointment: BOOK NOW
Our Instagram will be updated every now and then, so please stay tuned!



*This information is posted with the approval of the customer.
Customer Review: Handmade Silver Bangle