Allow us to introduce what this lovely Kanagawa couple, T-san and N-san, who decided to make jewelry as birthday gifts for one another.
Jewery details:
Left: Silver twist pendant with texture and tanzanite
Right: 18k layered ring with ruby
Seeing as it N-san's birthday is next month, T-san decided to make an 18k champagne gold ring with a ruby birthstone.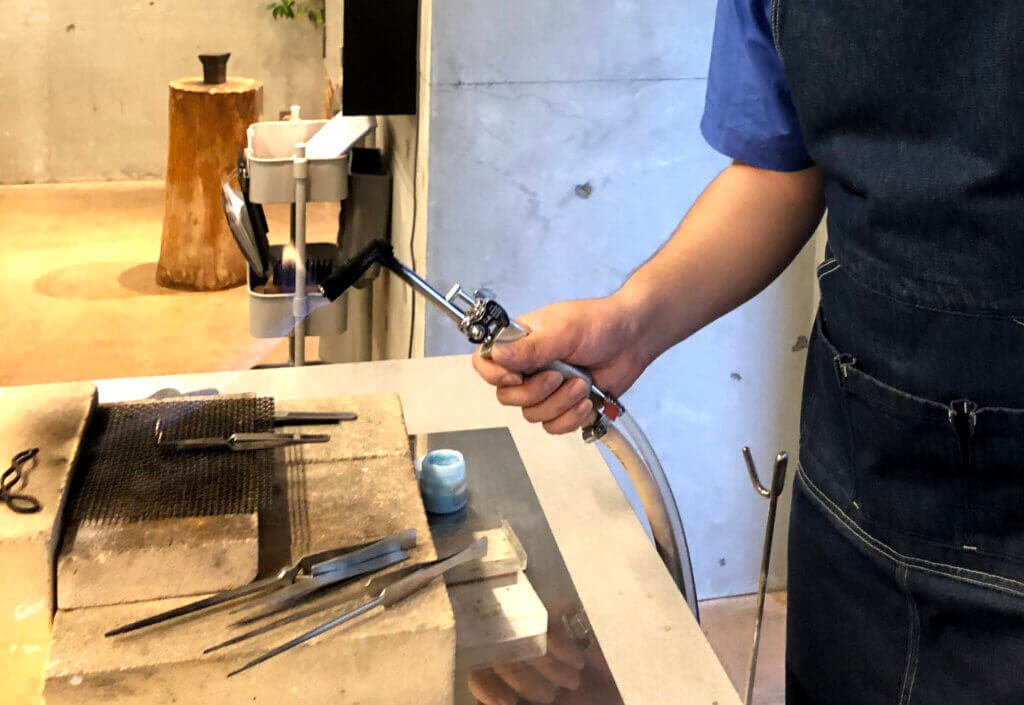 A burner is used for the soldering process. At our workshop, customers are able to solder their jewelry by themselves with the guidance of our artisans. After this process, the ring will look a bit dull as it has not been polished yet.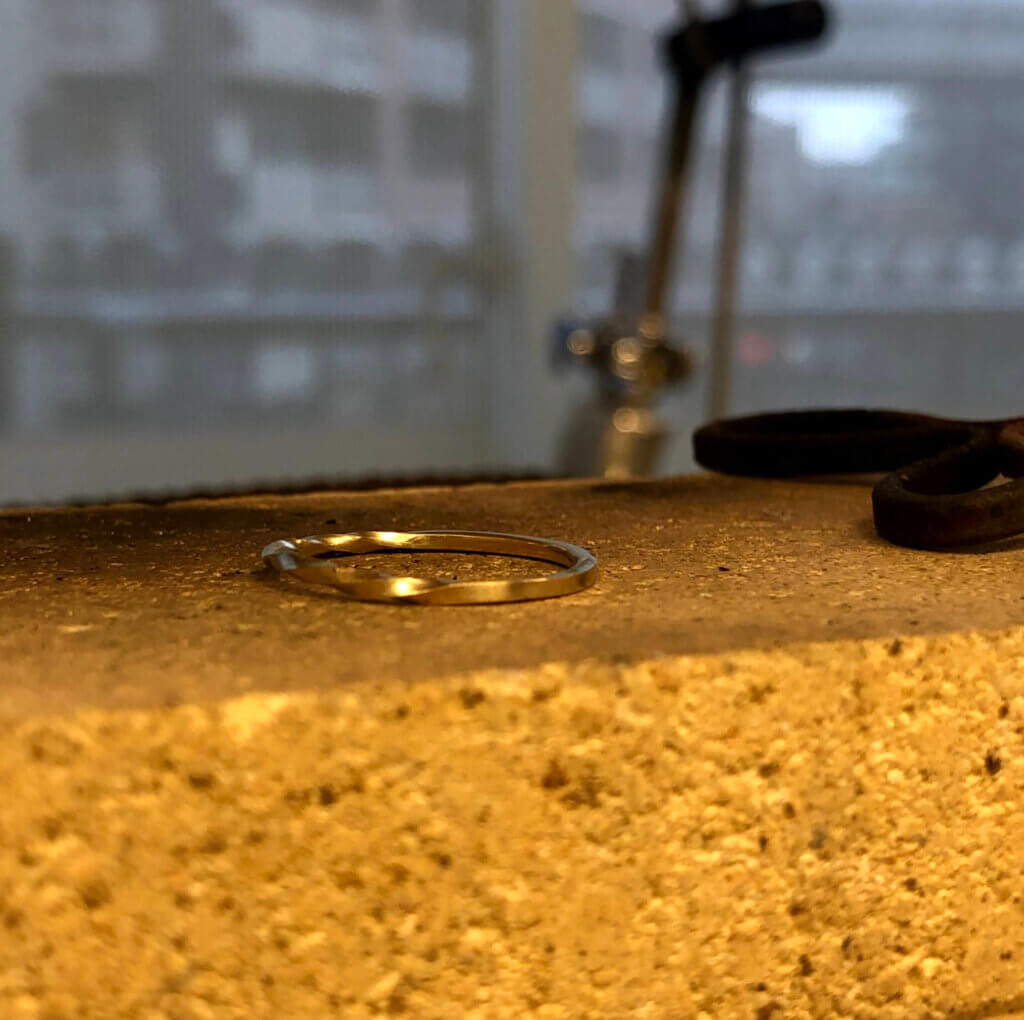 Once polished, the ruby stone is then set.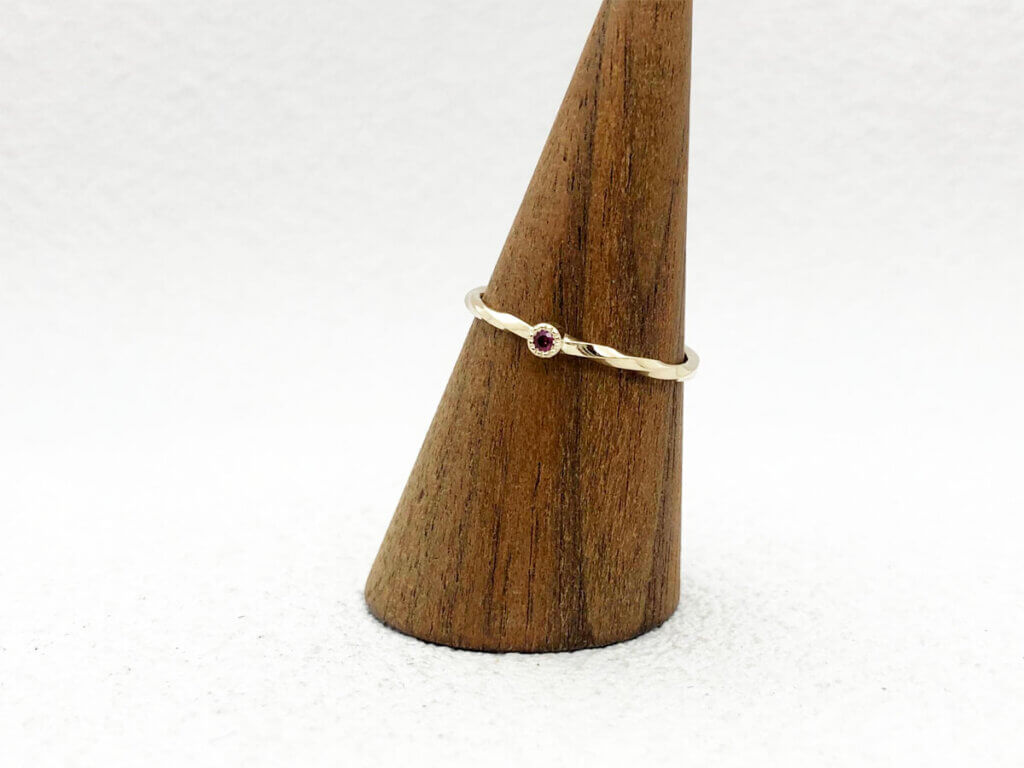 For N-san, they had decided to make a silver pendant as a gift.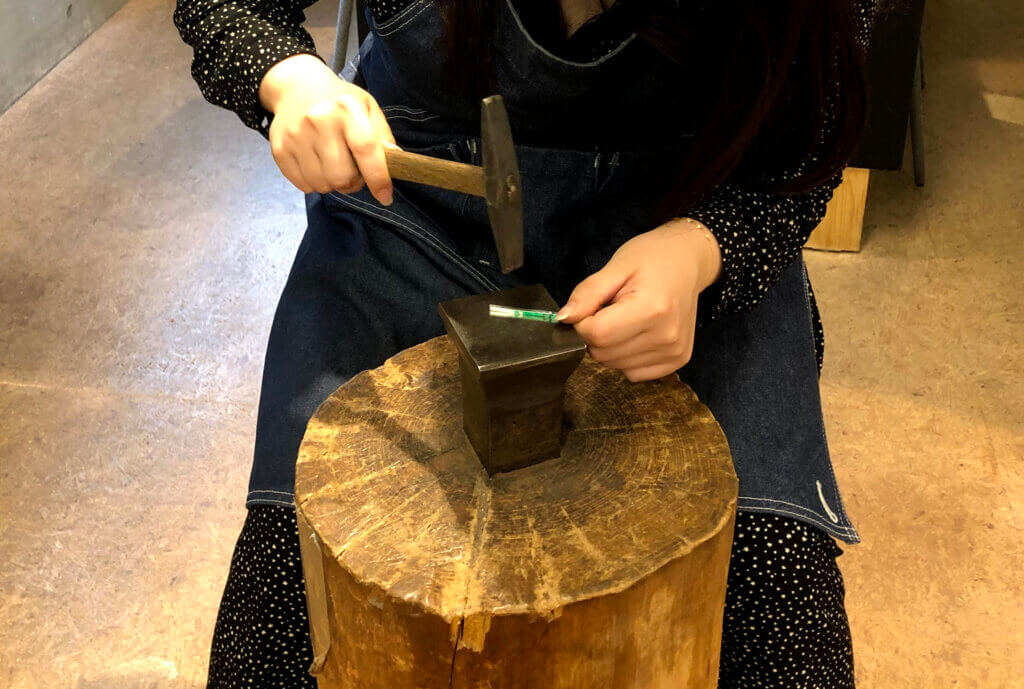 Texture is added using a special hammer that has a patterned tip.
A guide, which will disappear during polishing, is added on to help customers.
The pendant is then twisted once the texture has been added.
Finally, our artisans helped to set the ruby and tanzanite.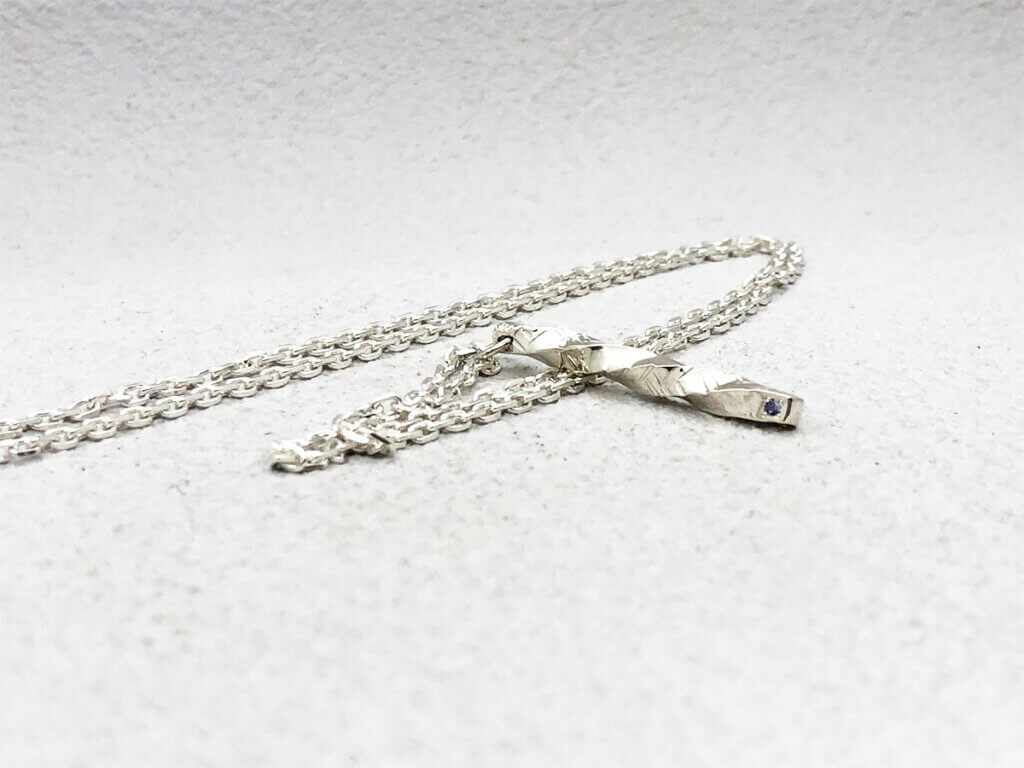 They kindly left a message for our staff as well.
I made an 18k ring for my girlfriend. I had a lot of fun making it, and the atmosphere of the craftman makes me want to come back here again.

Jewelry created:18k Layered Ring)
It was a lot of fun as there were a multitude of things that can one can do.

Jewelry created:Silver Pendant)
Thank you both for visiting us! We are very happy that you chose to make your birthday gifts for one another at Mitubaci. We look forward to seeing you again!
*This article is published with the consensus of the customers.
Customer Review: A Special Birthday Present ― Silver Pendant and 18k Layered Ring