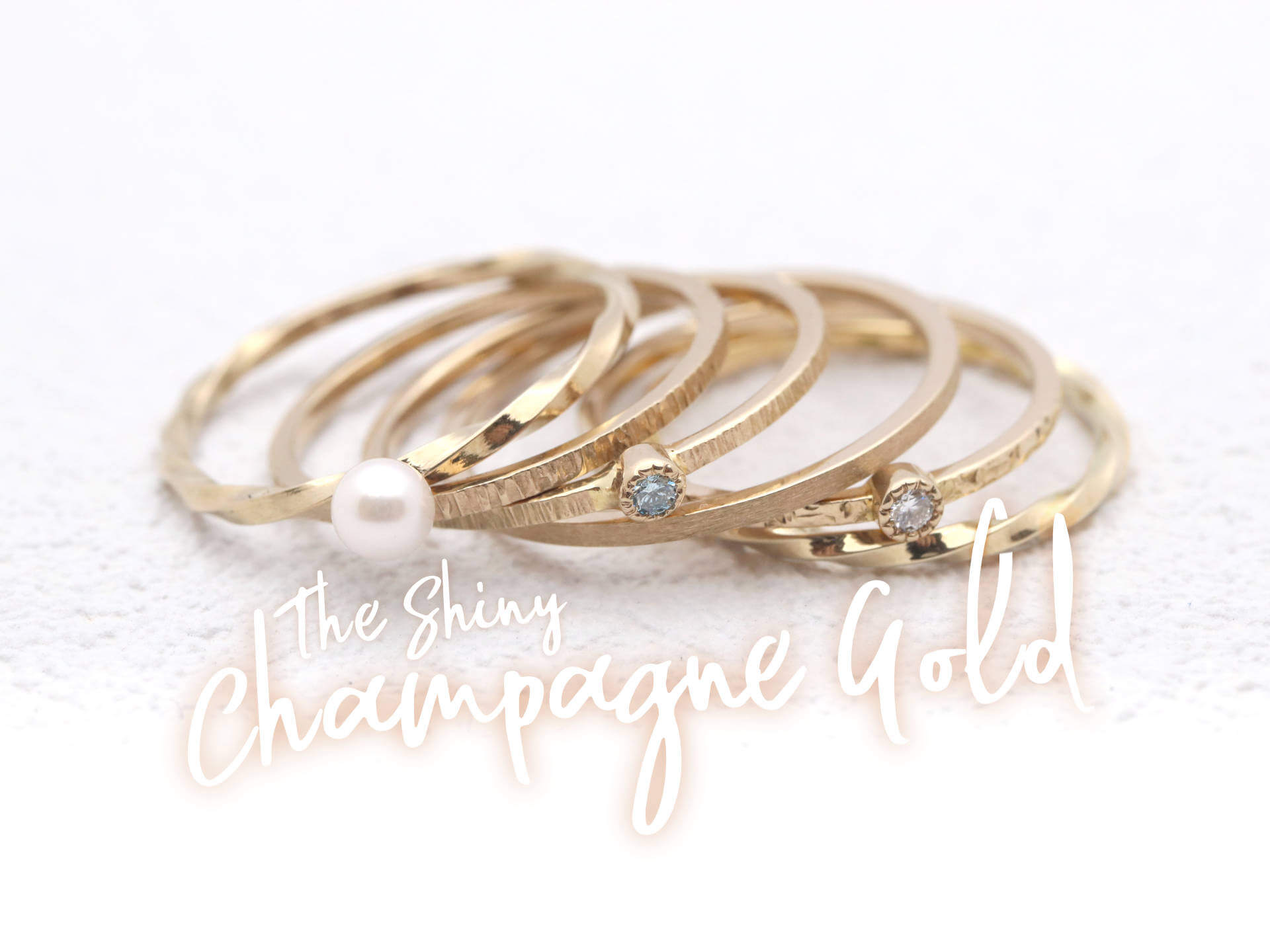 Deck Up in Gleaming

18k

Champagne Gold
Pair Rings
¥39,600 for 2 pieces
Diamond
+¥22,000(per stone)
Birthstone
+¥16,500(per stone)
All pricing are tax inclusive.
Evening Workshop Courses Now Available
18k champagne gold workshop courses are now available on Tuesdays, Wednesdays and Fridays!
※ While the ring may be completed at the end of the workshop session, please note that stone setting requires an hour of waiting. One may also choose to have the jewelry delivered on a later date.
MITUBACI original 18k champagne gold workshop led by our artisans caters to individuals, friends, and couples alike. With a ring width of 1.1mm, this champagne gold ring is exquisite on its own and tasteful when worn as stackable rings. How about commemorating special occasions and create your very own 18k champagne gold collection over time? Other than textures, explore adding different diamonds, stones, and pearls to your collection.
※ Please note that hand engraving is not available for this workshop due to the narrow width of the ring.
Get adventurous with textures and explore various aesthetics and vibes at no additional cost!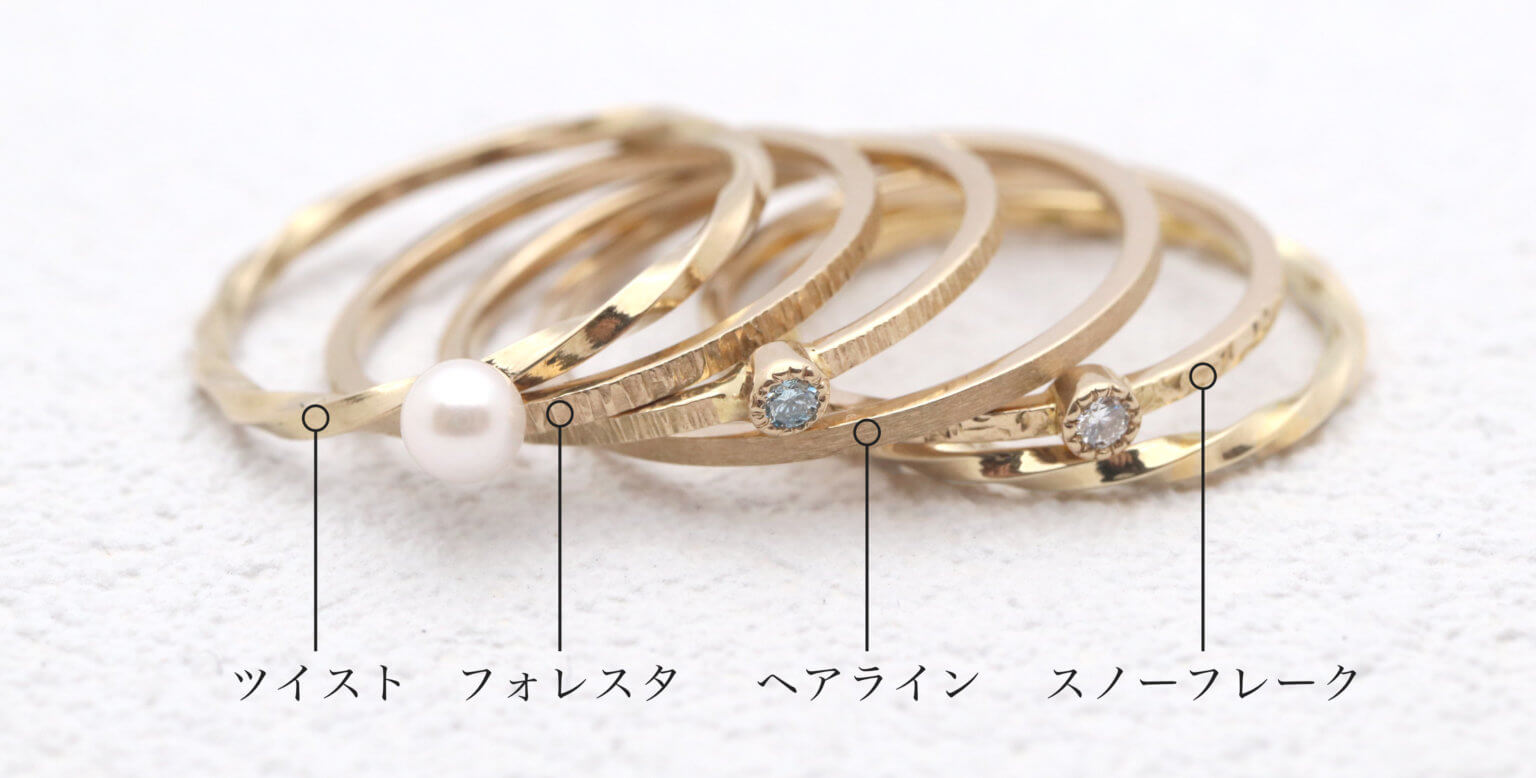 ADD-ONS


DIAMONDS & BIRTHSTONES

Add a stone to your handmade ring to give it a unique character.
各種 +¥16,500
(ダイヤモンドのみ +¥22,000)
| | |
| --- | --- |
| January — Garnet | February — Amethyst |
| March — Aquamarine | April — Diamond |
| May — Emerald | June — Moonstone |
| July — Ruby | August — Peridot |
| September — Sapphire | October — Tourmaline |
| November — Citrine | December — Tanzanite |
Stone setting will be carried out by artisans and requires around an hour of waiting.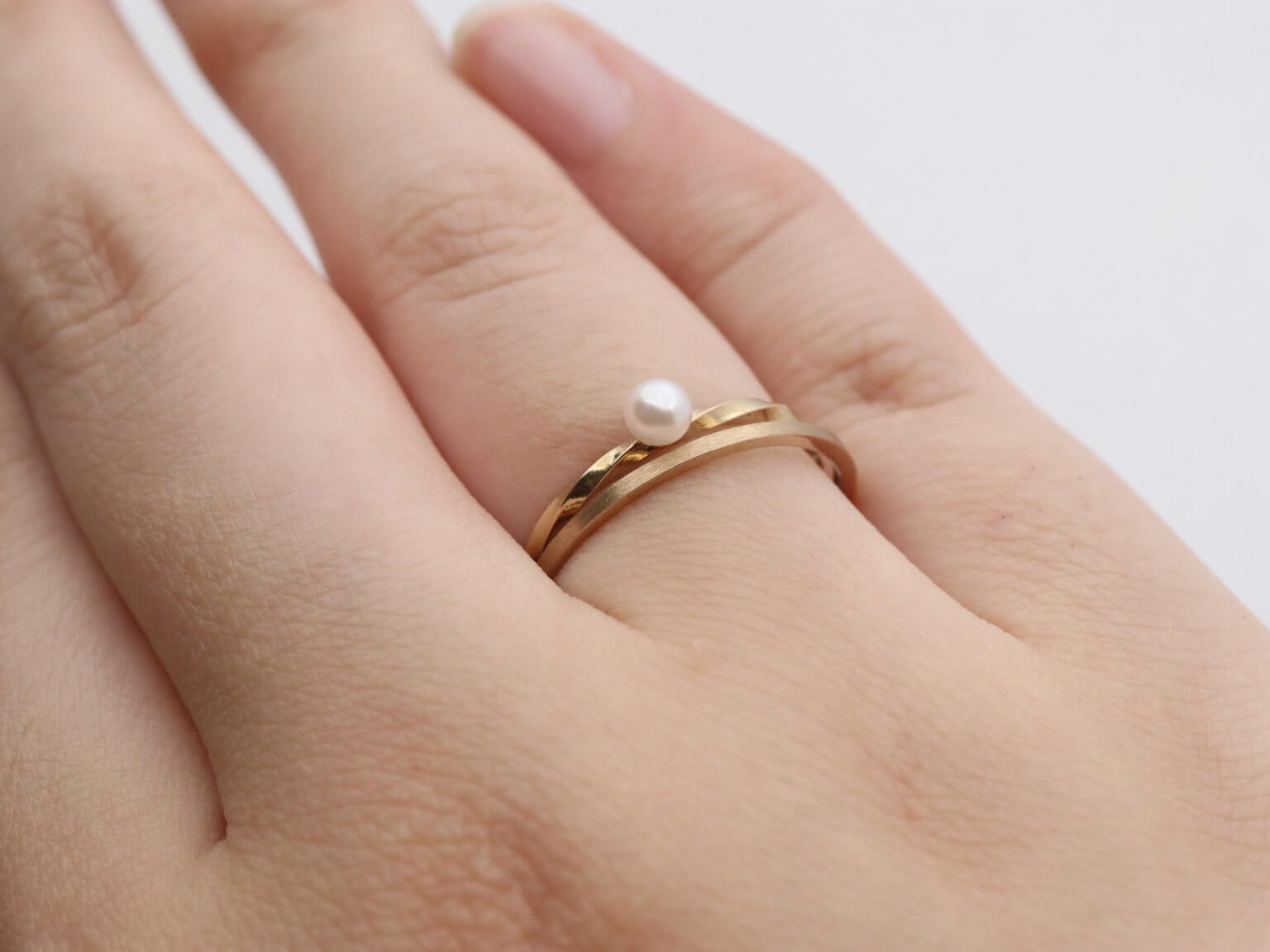 Consider adding a pearl in place of a stone!

Pearl is also an alternative birthstone for June.
+¥19,800
Pearl setting will be carried out by artisans and requires around an hour of waiting.
Can I attend the workshop alone?
Yes! Our artisans will guide you through the entire workshop process.
Can I bring the handmade jewelry back on the same day?
Yes. However, please note that services such as gemstone setting will require around an hour of waiting.
Can I make a few items in one workshop session?
Yes, it is possible. We have had customers who made 2 pieces of jewelry in one workshop session.
Can I make payment with credit card?
Yes, we accept VISA, Mastercard, JCB, Amex, Diners, and Discover. Please let us know your preferred payment method when you visit.
MITUBACI strives to create a conducive environment that allows workshop participants—be it individuals, friends, families, or couples—to feel relaxed and to be able to engage in casual conversations with our artisans during the workshops. Every visitor is attended to by artisans who specialize in customized wedding jewelry to understand your design requirement and provide appropriate advice in achieving your ideal jewelry.
VISIT US
Tokyu Den-en-toshi line (DT) / Setagaya line (SG)
1-minute walk from Sangenjaya Station
154-0024
Tokyo, Setagaya-ku, Sangenjaya
2-14-10-407
Operating Hours 09:30–18:30
Make your reservation online today